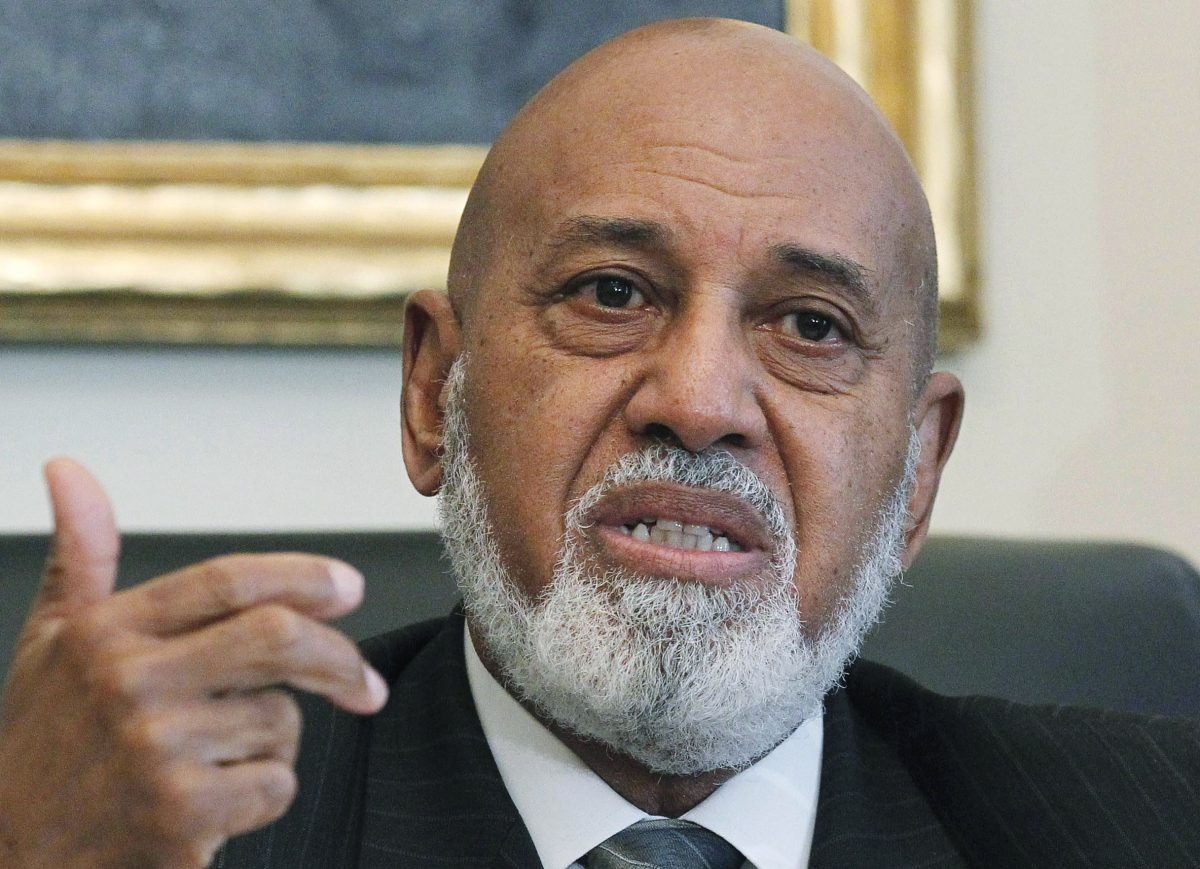 Patricia Williams has been employed by Hastings for more than two decades.
U.S. Rep Alcee Hastings of Florida's 20th Congressional District is under investigation by the House Ethics Committee after facing accusations of violating House rules by employing his longtime girlfriend within his office.
Patricia Williams has been employed by Hastings for more than two decades. In that time, Williams has been paid nearly $3 million in salary according to pay-tracking service "LegiStorm," as reported by the Palm Beach Post.
That salary is funded by taxpayer money. A House rule, approved in 2018, states members "may not engage in a sexual relationship with any employee of the House who works under the supervision" of the member.
The rule exempts married couples, though Hastings and Williams are not married.
Hastings' relationship with Williams came under renewed scrutiny after the resignation of U.S. Rep. Katie Hill of California.
Hill stepped down, in part, following the release of several nude photos of her, which were fed to Republican operative Jennifer Van Laar. Van Laar then published articles containing those photos in various outlets.
But Hill was also accused of having a relationship with her legislative director, Graham Kelly. Hill denied that relationship with Kelly, who worked in Hill's congressional office. Hill did concede to having a relationship during her campaign for Congress with a female campaign staffer.
The pressure on Hill to resign renewed calls to review Hastings' own relationship with Williams, who still works in his office.
Now, the Ethics Committee has confirmed the relationship is being reviewed. The Chairman of that Committee happens to be Hastings' colleague in the Florida delegation, U.S. Rep. Ted Deutch of Florida's 22nd Congressional District.
"The Committee is aware of public allegations arising out of Representative Alcee Hastings' personal relationship with an individual employed in his congressional office," the Committee's letter reads.
"The Committee continues to gather additional information regarding the allegations. The Committee notes that the mere fact that it is investigating these allegations, and publicly disclosing its review, does not itself indicate that any violation has occurred, or reflect any judgment on behalf of the Committee."
Hastings has denied any wrongdoing in the past. "However it looks, it's been looking like that for 25 years," Hastings said.
The Congressman announced in January he was undergoing treatment for pancreatic cancer. He has since said he's responding to treatment and plans to run for the CD 20 seat again in 2020.