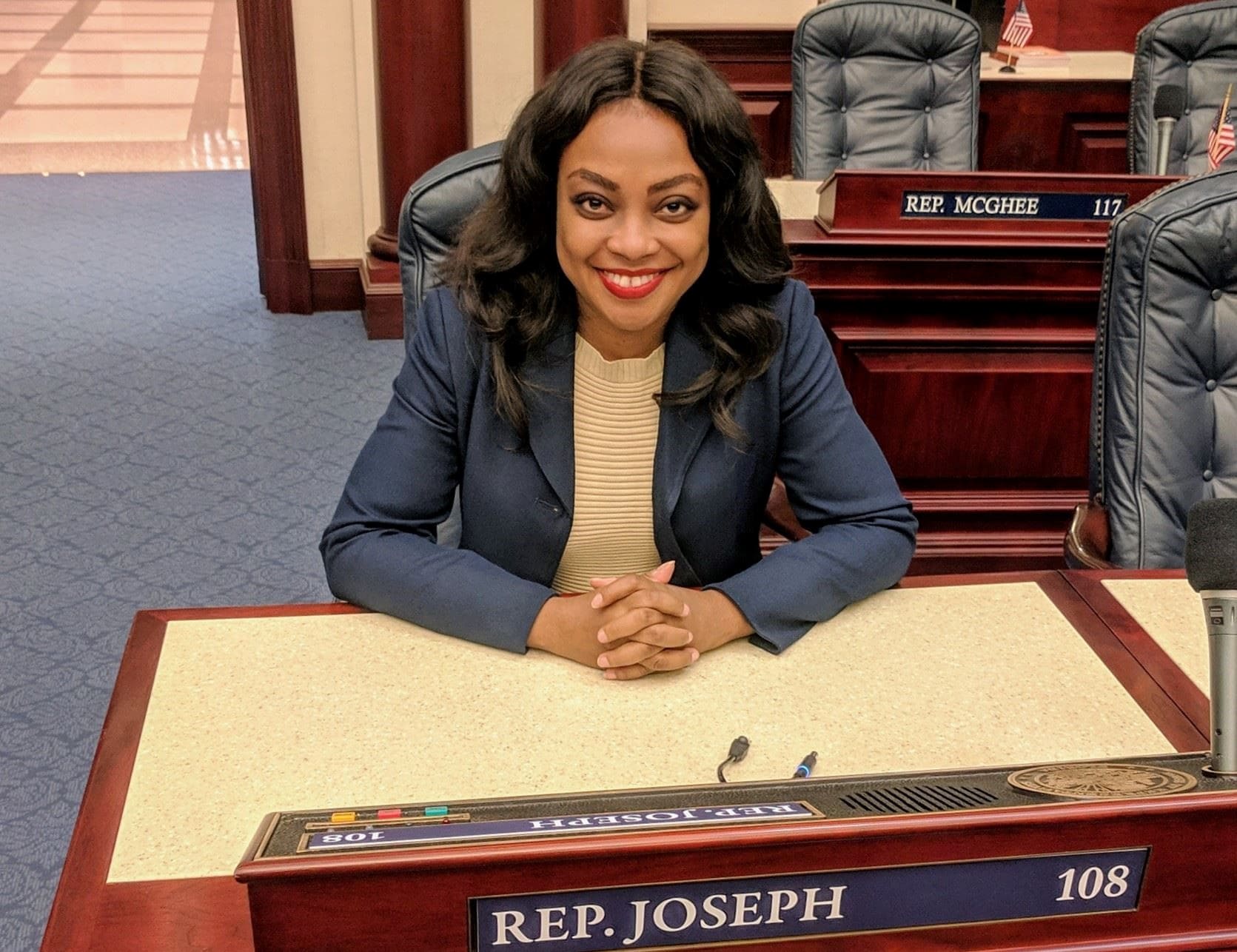 Joseph is running for reelection in House District 108.
State Rep. Dotie Joseph will hold an event Thursday evening formally launching her 2020 reelection bid in House District 108.
"I hope to once again earn the support of voters in District 108 so together we can continue the quest for a more unified and prosperous community," Joseph said in a statement regarding the campaign kickoff event.
Though the event Thursday evening will serve as the formal campaign launch — as well as a way to generate some funds for the 2020 effort — Joseph has long been set on running for reelection. She filed for the 2020 contest all the way back in Dec. 2018, just a month after she was elected to serve her freshman term.
Joseph's Thursday event will be held at North Miami's NoMi Bar & Grill, 738 NE 125 St. It will run from 6 p.m. until 8 p.m.
HD 108 is a Democratic stronghold. The district covers portions of eastern Miami-Dade County, including Little Haiti and Liberty City.
Joseph ousted former state Rep. Roy Hardemon in the 2018 Democratic primary. She then easily defeated Libertarian candidate Riquet Caballero in the general election.
Hardemon, though, is seeking his seat back in 2020. This time he will play challenger to the incumbent Joseph. Psychotherapist Georges Bossous Jr. has also filed to run as a Democrat, making the contest a three-way race.
Joseph hasn't gone all out in terms of fundraising so far, raising less than $19,000 from December through October.
But she's still easily outraised her opponents. Hardemon has brought in just $1,250 since January, with all of that coming in August and September. His October fundraising report has not yet been posted.
Boussous, meanwhile, entered the race in late September. He collected just $741 in October.
Thursday night's event could help Joseph boost her fundraising pace.
"As someone who was raised in the district, I understand the unique needs of our community and am proud to represent District 108 to fight for the issues that matter to us," Joseph said.
"Since I've been elected, I have had the honor of being a champion for causes like seeking equal pay for women, quality education for our children, countering this Administration's attacks on immigrants, protecting access to affordable housing, restoring voting rights for felons without regard to financial obligations, paid family leave, common-sense gun control, and criminal justice reform."