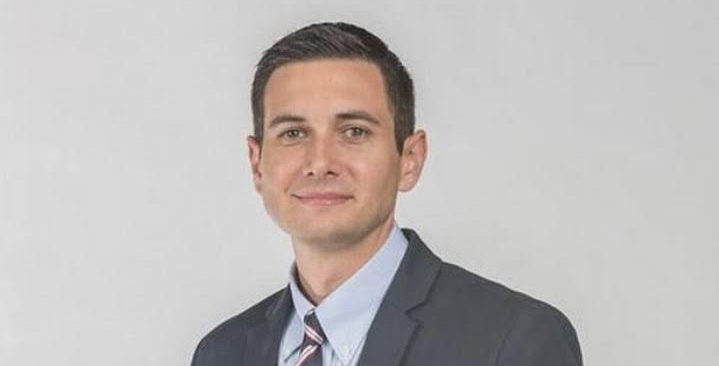 The projects total nearly $3.5 million.
State Rep. Vance Aloupis, a Miami Republican, is out with a half-dozen funding requests in the House ranging from funding research into cancer diagnoses among firefighters to the purchase of armored vehicles for use in the event of a natural disaster.
Aloupis is seeking to double last year's appropriation levels for the Firefighter Cancer Initiative (FCI) at the University of Miami Sylvester Comprehensive Cancer Center.
That project received $1 million in the 2019-20 budget. Aloupis is looking to bump that up to $2 million in his appropriations bill (HB 3297).
As described in Aloupis' funding request, the FCI "aims to understand and address why firefighters are at increased risk of developing and dying of cancer relative to the populations that they serve. FCI supports novel translational research, wide-scale education and prevention initiatives, and collaboration with Firefighters to develop and implement practices that can reduce noxious exposures associated with disease risk."
Aloupis is also putting forward a trio of measures aimed at helping South Florida deal with natural disasters.
One bill (HB 3445) would put forward $600,000 to help the city of Miami purchase a pair of Lenco BearCats. The BearCat is a model of armored vehicle that can help traverse any areas affected by a disaster.
The vehicles could also be deployed to other areas affected by a storm.
Another measure (HB 3447) calls for $170,000 in funding for a new stormwater drainage system in Doral. That system will divert water out of the area in the case of heavy rains.
And a third bill (HB 3461) requests nearly $680,000 for stormwater improvements to a Palmetto Bay sub-basin. Aloupis made a more modest request for the same project last year, asking for less than half that money. But the funding was not provided.
Funding requests will be debated during the upcoming 2020 Legislative Session, as lawmakers wrangle over the final budget. That document will then be submitted to the Governor, who has the power to veto individual projects.