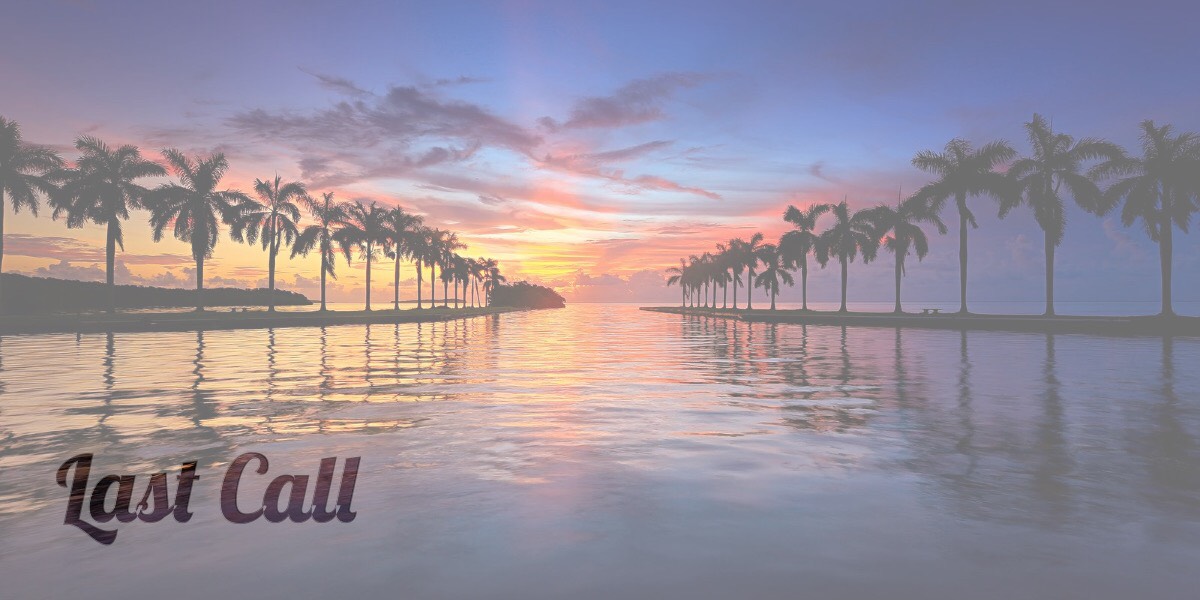 A digest of the day's politics and policy while the bartender refreshes your drink.
Last Call — A prime-time read of what's going down in Florida politics.
First Shot
On Wednesday, the impeachment inquiry into President Donald Trump suddenly got an unexpected John Dean.
The U.S. House of Representatives' impeachment inquiry lurched in the Democrats' direction with unexpected answers from Gordon Sondland, a Trump supporter who had put up $1 million for Trump's inauguration and got an ambassadorship to the European Union, turned on Trump.
With clarity, Sondland declared that he had pushed a "quid pro quo" with Kyiv because that was what Trump wanted.
"So we followed the President's orders … I followed the directions of the President," Sondland said.
There remained wiggle room on whether Sondland gave Democrats anything clear on whether a quid pro quo involved the military aid Ukraine wanted. But he offered no doubt that a quid pro quo for political assistance was demanded in exchange for a meeting that Ukraine President Volodymyr Zelenskiy wanted with Trump
And with that, the impeachment probe was no longer about hearsay among people who had never spoken with Trump or Rudy Giuliani on the matter.
Much of the rest of Wednesday's hearing saw Democrats gleefully pressing that point. Republicans tried hard to walk him back, to insist that he was only presuming that the president wanted political help in exchange for a meeting. But Sondland did not back down.
"Who was refusing the meeting with Zelenskiy? … who was refusing to take that meeting?" Democratic Chair Adam Schiff demanded. "There is only one answer to that question. It's Donald J. Trump."
Evening Reads
"Gordon Sondland, in act of defiance, says he followed Donald Trump's Orders in Ukraine pressure scheme" via Nicholas Fandos and Michael S. Schmidt of The New York Times
"5 takeaways from Sondland's blockbuster testimony" via Aaron Blake of The Washington Post
"Pam Bondi just said Sondland is the ambassador to Ukraine. He's not." via Daniel Figueroa IV of the Tampa Bay Times
"Devin Nunes is living in a Fantasyland" via David Frum of The Atlantic
"Trump shouldn't testify in impeachment hearings, Bondi says" via David Smiley of the Miami Herald
"Wayne Messam ends long-shot bid for president" via Jacob Ogles of Florida Politics
"Is it the Mayor Pete debate? What to watch for in tonight in Atlanta." via Josh Fiallo of the Tampa Bay Times
"Ross Spano clings tightly to Trump" via William March of the Tampa Bay Times
"The push for recreational cannabis in Florida remains on target for the 2020 election" via Lloyd Dunkelberger of the Florida Phoenix
"Budget experts still expect revenue slowdown" via Renzo Downey of Florida Politics
"Florida lawmakers want guardians to get court approval for 'do not resuscitate' orders after Rebecca Fierle scandal" via Monivette Cordeiro of the Orlando Sentinel
"Republican lawmakers on being photographed with Laura Loomer: We don't know her" via Kelly Weill of The Daily Beast
"Budget experts still expect revenue slowdown" via Renzo Downey of Florida Politics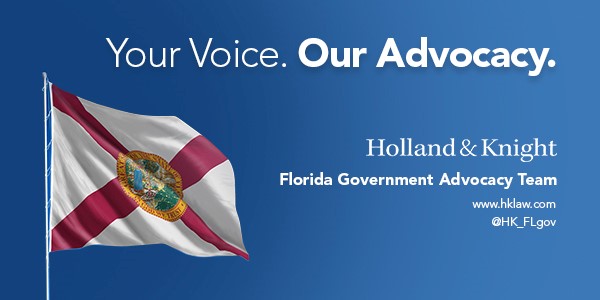 Quote of the Day
"I know that members of this committee have frequently framed these complicated issues in the form of a simple question: Was there a 'quid pro quo?' As I testified previously, with regard to the requested White House call and White House meeting, the answer is yes." — Gordon Sondland, referring to Donald Trump's request for Ukraine to launch an investigation into Joe Biden.
Bill Day's Latest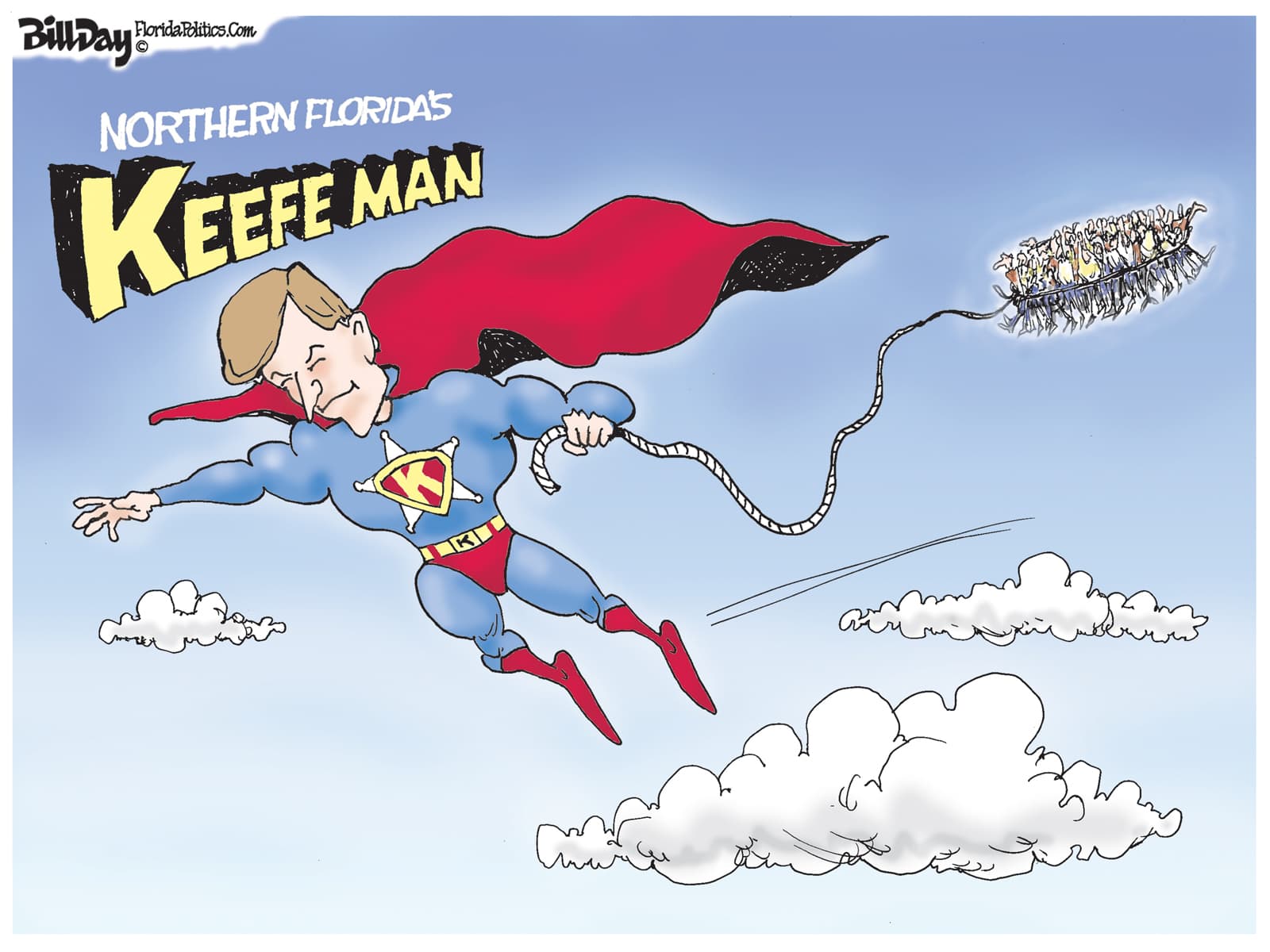 Breakthrough Insights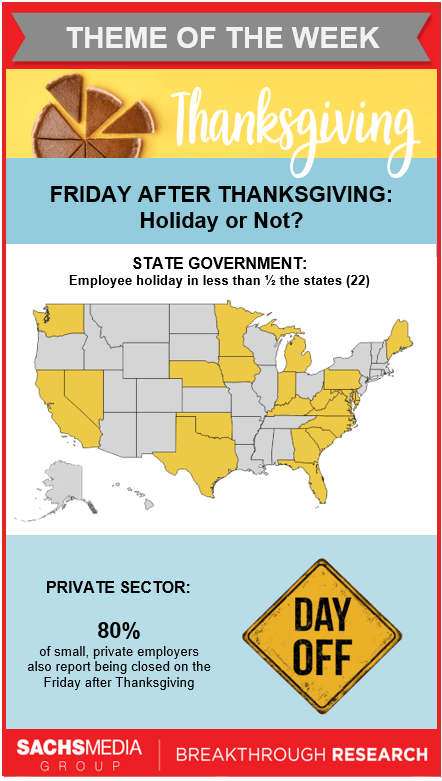 Wake Up Early?
The Financial Impact Estimating Conference will meet to discuss the impact of a proposed ballot amendment that would require voters to approve future amendments twice before they're added to the state constitution. That's at 8:30 a.m. in Room 117 of the Knott Building.
First Lady Casey DeSantis holds a news conference to highlight the Department of Education Reading Scholarship Program. That's at 9:15 a.m., Freedom Shores Elementary School, 3400 Hypoluxo Rd., Boynton Beach.
The Florida Education Association's "Fund Our Future Bus Tour" continues crisscrossing Florida, countering Gov. Ron DeSantis's contention that his second budget proposal is "bold." The tour is making two stops in Central Florida, first up is 600 East First St. in Sanford at 10 a.m., followed by 801 Martin Luther King Blvd. N.E. in Winter Haven at 6 p.m.
Florida State University President John Thrasher will speak at the Capital Tiger Bay Club. That's at 11:30 a.m. in the Donald L. Tucker Civic Center, 505 West Pensacola St., in Tallahassee.
The Florida Conference of Black State Legislators will host the Rx Abuse Leadership Initiative (RALI) CARES trailer, which provides adults an interactive educational experience on substance abuse within the setting of a teenager's bedroom. That's from 3 p.m. to 6 p.m. at the Rosen Shingle Creek, 9939 Universal Blvd., in Orlando.
Republican Jonathan Tallman will hold a reception benefitting his House District 4 campaign. That's at 4 p.m. in Niceville. The hometown fundraiser is slated for Slick Mick's at Bluewater Bay Golf Course, 2000 Bluewater Blvd.