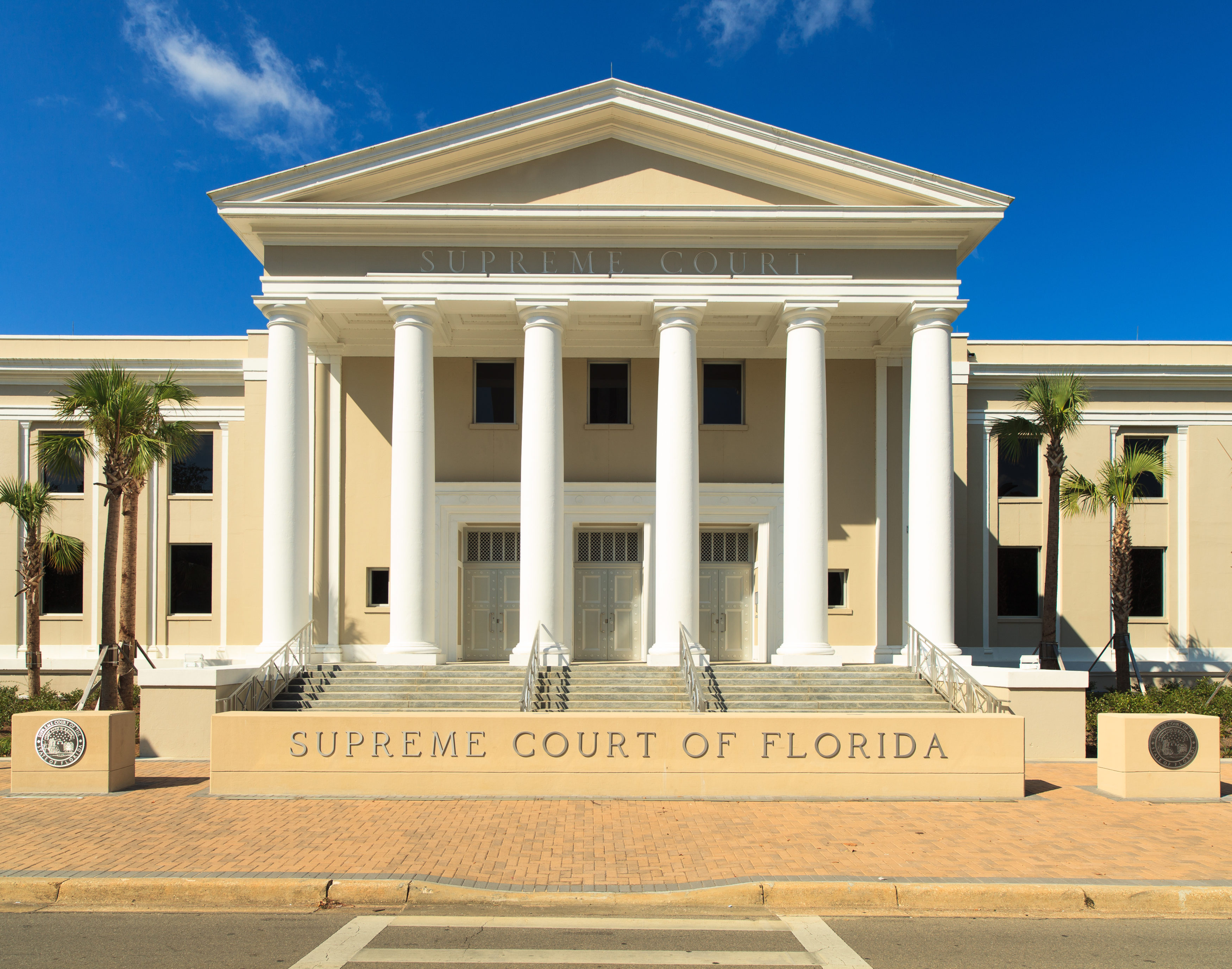 The Judicial Nominating Commission talks procedure, timing.
With Supreme Court Justices Barbara Lagoa and Robert Luck leaving for federal appellate judgeships, movement begins Monday to fill their slots.
The Florida Supreme Court Judicial Nominating Commission, "in anticipation of a formal request to convene" by Gov. Ron DeSantis, will address the process Monday.
A conference call will cover the "procedures and timing" of the path forward.
Lagoa and Luck were two of DeSantis' first three picks, made earlier this year and already headed out.
Carlos Muniz, the third, remains on the court.
Gov. DeSantis is poised to reload with what will be his fourth and fifth court picks in a year; expect two more South Florida names, likely from the conservative Federalist Society roster.
Lagoa and Luck were known quantities in legal and political circles before they were tapped for the Supreme Court earlier this year from the 3rd District Court of Appeal.
A former federal prosecutor, Luck was a Gov. Rick Scott appointee to the 11 Judicial Circuit Court. He was subsequently elected, then appointed by Scott to the 3rd District Court of Appeal in 2017.
The Miami-born Lagoa, 52, was first appointed to the bench by Gov. Jeb Bush in 2006. She previously was chief judge of the 3rd District Court of Appeal in Miami, a capacity in which she heard over 11,000 cases.
Before that, she handled civil and criminal law for the powerhouse Greenberg Traurig firm.
The Governor and his staff have had months to prepare for the new openings, as they continue to move the court in a conservative direction.
In September, President Donald Trump said he'd nominate Lagoa and Luck to fill two openings on the 11th U.S. Circuit Court of Appeals,
While some have speculated that at least one of these picks could hail from the world of elected politics, DeSantis' first three picks have not gone that way.