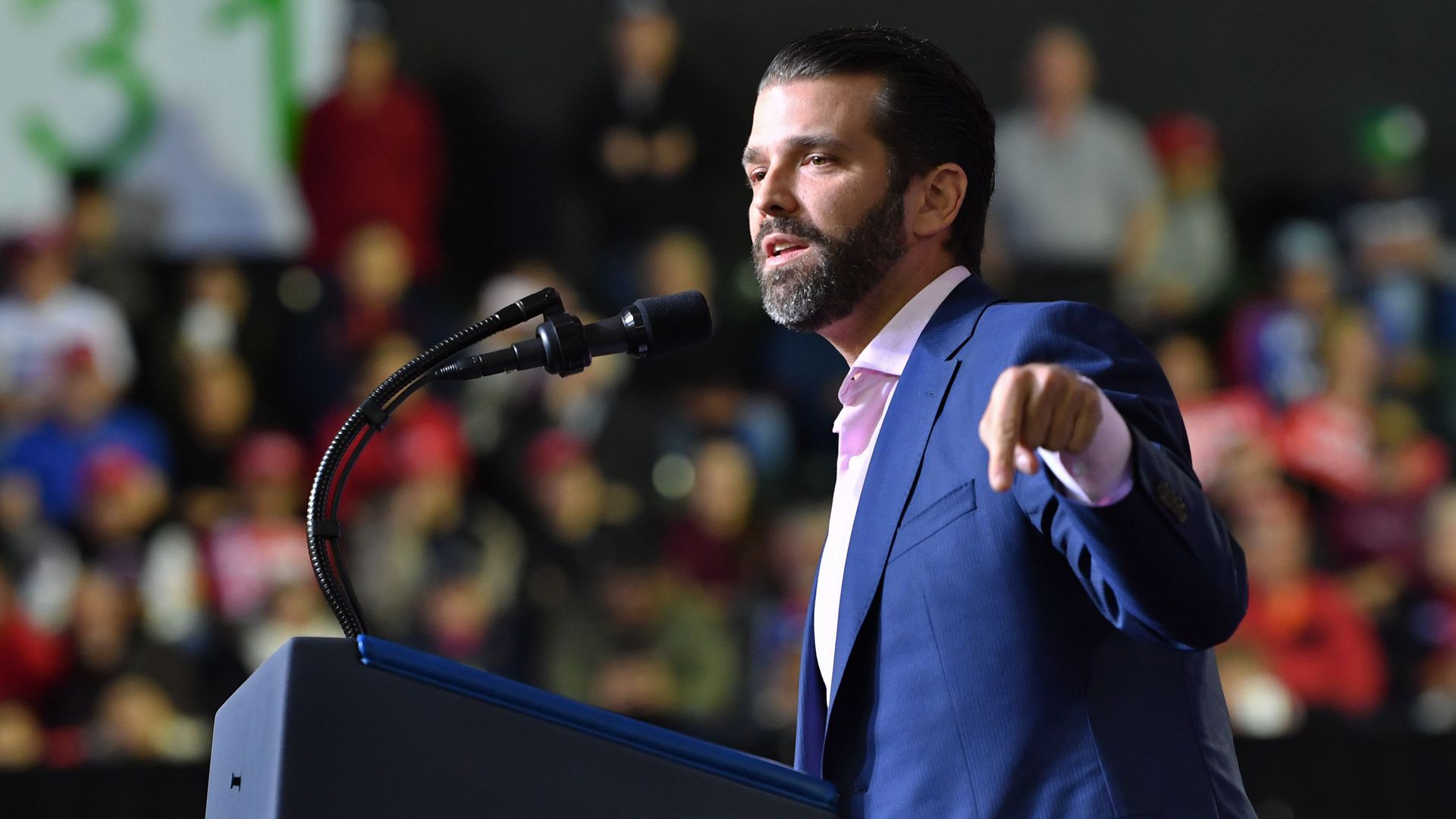 "It's completely outrageous"
The Republican Party of Florida is coming to the defense of University of Florida student body president Michael Murphy, who is facing impeachment over using student funds to book Donald Trump Jr. for a speaking engagement last month.
As first reported by The Independent Florida Alligator, Caroline Wren, an official in President Donald Trump's reelection campaign, reached out to Murphy asking him to book the younger Trump, Kimberly Guilfoyle  and Republican National Committee Co-Chair Tommy Hicks for an appearance either Oct. 9 or 10.
Trump Jr. and Guilfoyle spoke at the Gainesville campus Oct. 10 and were $50,000 in student activity fees. Murphy had said student government reached out to Trump Jr. and Guilfoyle.
Murphy was presented with an impeachment resolution on Tuesday.
The resolution claimed Murphy "not only endangered students marginalized by the speaker's white nationalist supporters, but also abused his power to advance a particular political party at the expense of the students he should represent."
On Friday, RPOF stood up for him by sending out an email and creating a petition where supporters can "tell University of Florida students you stand with their student body president."
"Students should not be restricted from having differing views. It's completely outrageous that the UF student president is facing impeachment for bringing Donald Trump Jr. to speak on campus," the petition says. "If it was Chelsea Clinton, they'd be praising him. Enough is enough!"
The email also directs recipients to a page where they can donate to the Republican Party of Florida. That page makes no mention of Murphy or UF.
Following the publication of this story, Murphy's attorney, Daniel Nordby, sent Florida Politics the following statement:
"Michael Murphy did not violate federal election law, state law, or any university policies. Rather, this situation is reflective of students on college campuses across America that are intolerant of conservative views. As stated by the University of Florida Spokesman and by the contract for the speaking engagement, the Donald Trump Jr. event was not a campaign event. The purpose of the event was to discuss and promote Donald Trump Jr.'s new number one New York Times best-selling book, and no campaign activity occurred at the event. Michael has also invited Senator Bernie Sanders to speak at UF, but he declined. Michael fights on campus to ensure all students' viewpoints are reflected in campus programming, and will continue to fight for those students until the end of his term as Student Body President."