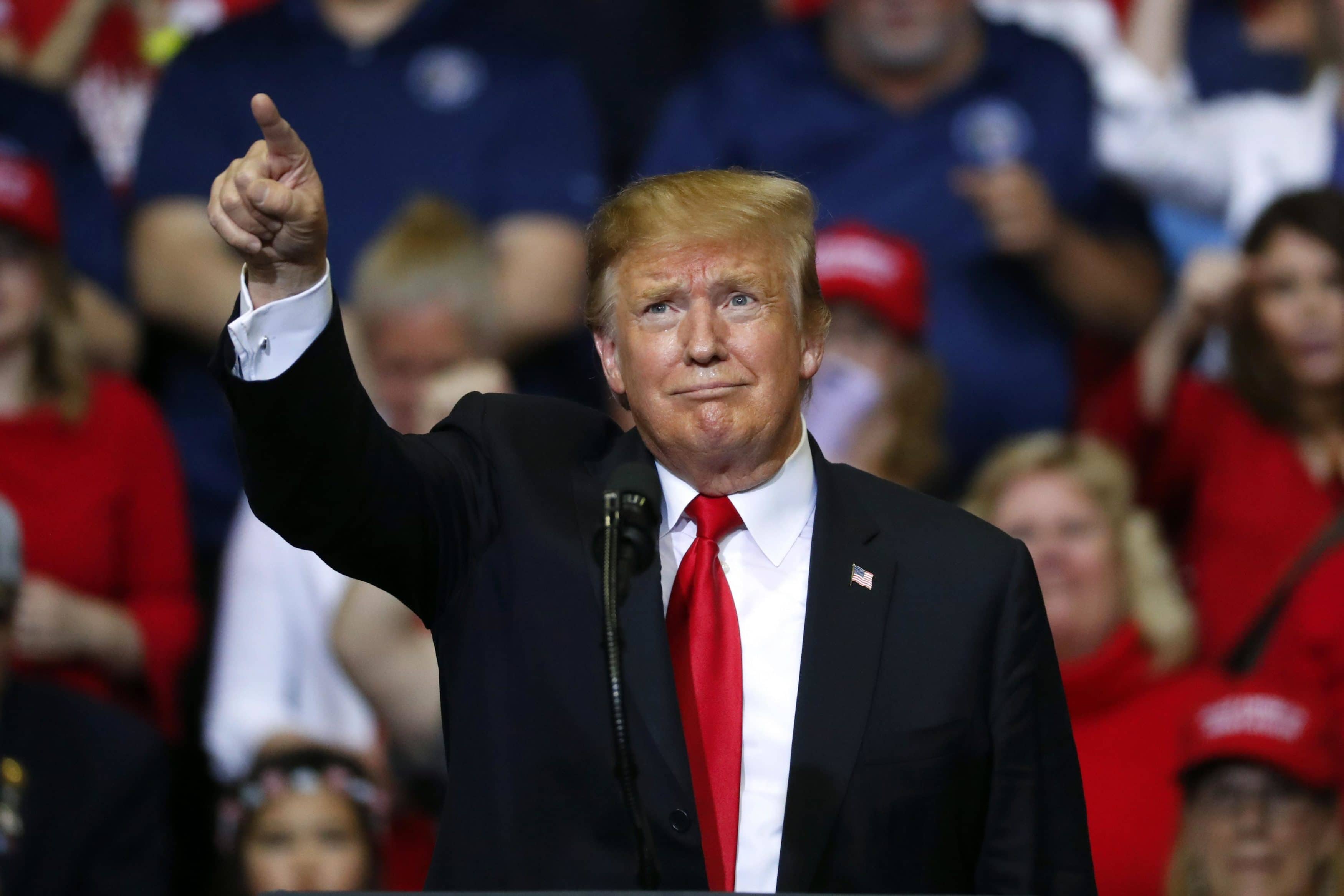 The Thanksgiving week visit will also serve as a campaign rally.
President Donald Trump is planning a rally in South Florida the week of Thanksgiving, his campaign announced Friday.
The event is Tuesday, Nov. 26 at 7 p.m. at the BB&T Center in Sunrise.
The "Keep American Great Again" rally is also being dubbed a homecoming rally now that Trump has officially declared Florida, not New York, his state of residence.
"President Trump recently became an official resident of the great state of Florida and looks forward to a 'Welcome Home!' rally with his fellow Floridians," said Michael Glassner, Chief Operating Officer for Trump's campaign. "Florida is thriving under President Trump and this homecoming rally will be one of our best yet."
The BB&T Center is just outside of Ft. Lauderdale and is where the Florida Panthers play their home games. The National Hockey League arena has a capacity of nearly 21,000.
The Florida rally announcement comes as Trump is facing a continue slathering of nearly minute-by-minute news stemming from the ongoing impeachment inquiry in Congress.
Congressional Democrats began holding open testimony this week that uncovered new information that had not previously been made public during closed-door witness interviews prior to this Wednesday.
Among those revelations were statements from former U.S. Ambassador to Ukraine Bill Taylor in which he recalled a telephone conversation between European Union Ambassador Gordon Sondland and Trump describing Trump's interests as being less about helping Ukraine and more about investigating Joe Biden and his son, Hunter Biden.
Since that testimony Wednesday, two other officials have either come forward or testified confirming Taylor's second-hand knowledge of the call, which occurred one day after the now infamous July 25 call between Trump and Ukrainian President Volodymyr Zelensky. Details of the call were overheard as it was taken in a public restaurant.
In a separate public testimony, former Ukraine Ambassador Marie Yovanovitch testified that Trump intimidated her with a tweet he published while she was testifying Friday. Some Democrats are now calling for witness intimidation to be included in eventual articles of impeachment.

Trump will likely weigh in on any new developments during his South Florida rally with his common talking points in which he dismisses the process as an irrelevant "witch hunt" on behalf of Democrats.