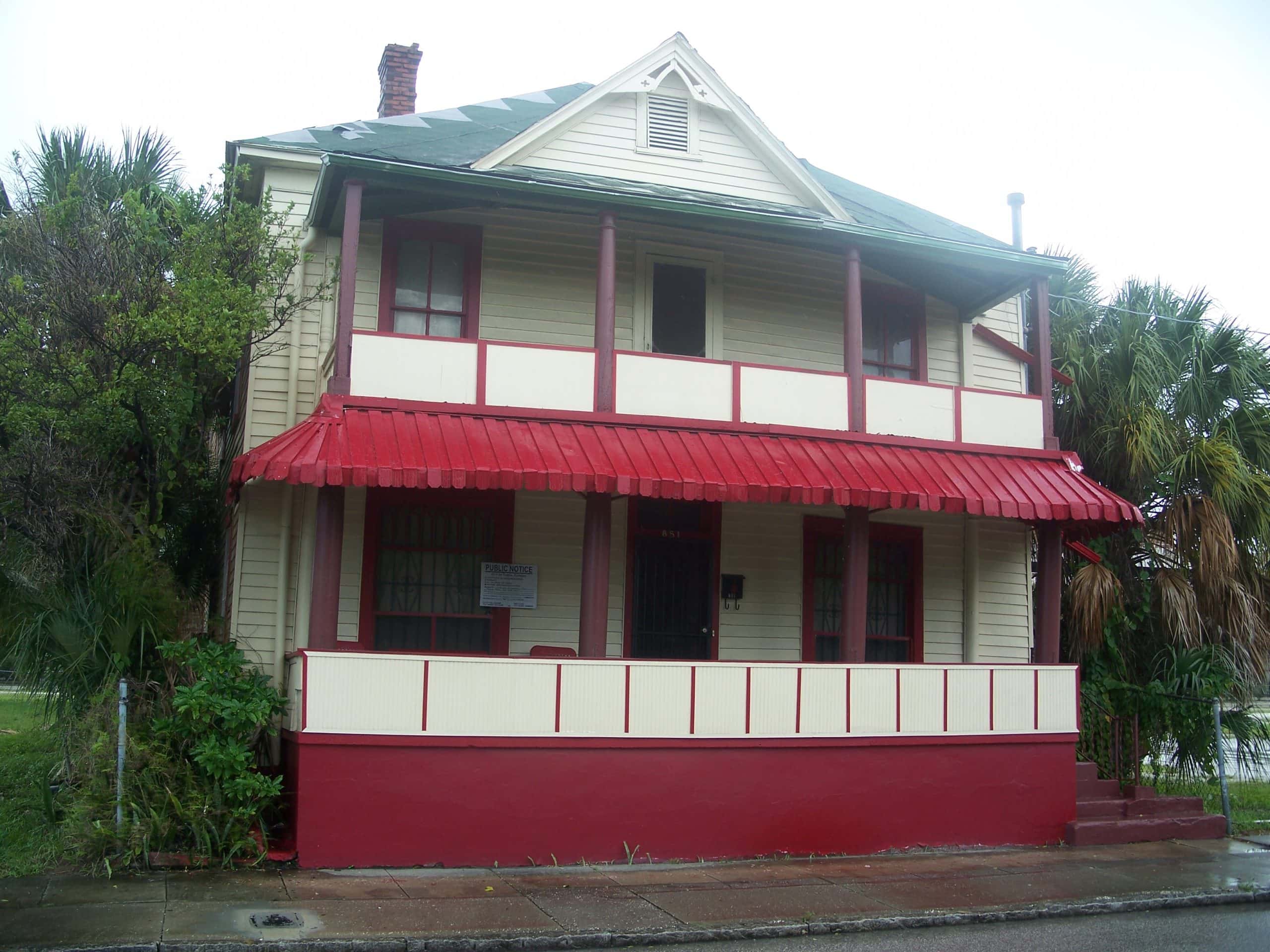 Vinik is helping raise enough money to save the historic African-American boarding house.
Tampa Bay Lightning owner Jeff Vinik, through his charitable foundation, is contributing up to $1 million to support efforts to preserve and restore the historic Jackson Rooming House.
The house, built in 1901 by Moses and Sarah Jackson, served as a boarding house for African-American travelers in segregation-era Tampa. It's a key historic spot that hosted iconic black entertainers including Ray Charles, Ella Fitzgerald and Nat King Cole.
Located along Central Avenue, a thriving black business district in the '50s and '60s, the Jackson House even attracted a visit from Martin Luther King Jr.
But over the past decade or so, the house has fallen into severe disrepair.
"As Tampa continues to grow and change, it is critical that we invest in preserving the unique and valuable history of those who laid the foundation for our progress," Vinik said. "Tampa's diversity is our most valuable asset."
The donation will go to the Jackson House Foundation, a charitable organization created after the house was added to the National Register of Historic Places in 2006.
"First and foremost, thank you to the Vinik's for their very generous donation and their commitment to preserving this historic landmark," Mayor Jane Castor said.  "It's impossible to put a dollar amount on the preservation of Tampa's rich history. Throughout the city we are extremely excited by new development that is activating our once blighted areas but we must celebrate and respect the pioneers that built our great city."
Castor is partnering with the Jackson House Foundation to identify funding sources to preserve the historic landmark that's long been neglected.
Vinik played a key role in stabilizing the house as its foundation began to crumble in 2017, donating through the Tampa Bay Lighting Community Hero award to help fund engineers to keep the structure sound. Since then, however, the home's structure has worsened.
"On behalf of the Jackson House Foundation Board of Directors, we are eternally grateful for the generous time and resources that have made saving the Jackson House a reality," said board chair  Carolyn Hepburn Collins. "From the support of Mayor Castor and the City Council to the infusion of critical support from Mr. and Mrs. Vinik, we are thankful and we encourage everyone to join this effort to preserve our history."
Collins has been leading efforts to preserve the Jackson House since 2013 when, as acting NAACP President, she began working with Willie Robinson Jr., the grandson of the home's original owners, and other community leaders on ways to preserve the historic structure.