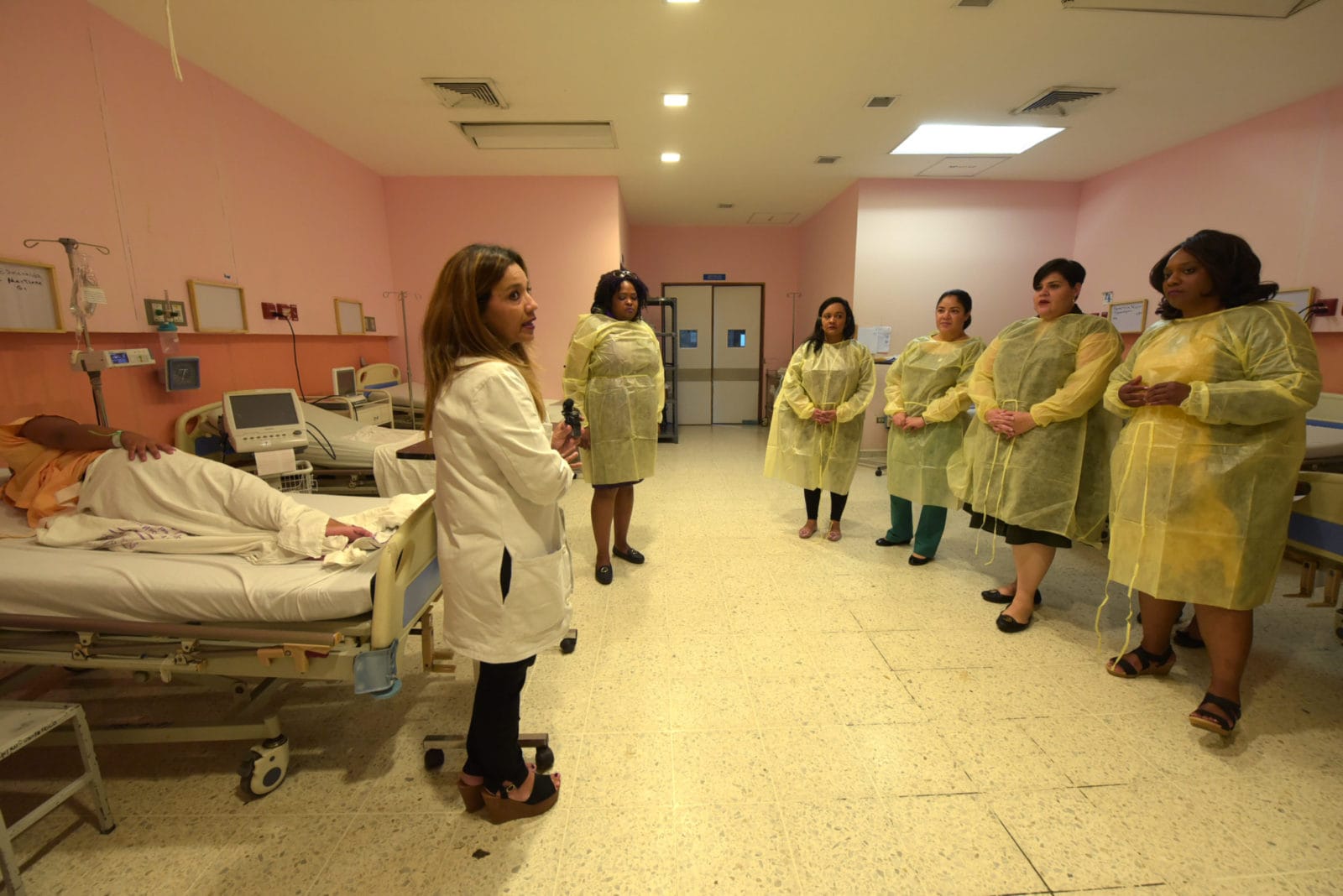 Women in El Salvador can face homicide charges for having an abortion.
State Rep. Cindy Polo, a Miramar Democrat, is back in South Florida and recounting her recent visit with women who have been jailed under El Salvador's restrictive abortion laws.
Women in that nation can face homicide charges for having an abortion. According to NBC News, nearly 150 women were sentenced to prison time — up to 40 years — between 2000 and 2014.
But those who oppose the law also point to cases such as Evelyn Hernandez, who says she was raped by a gang member before giving birth to a stillborn infant. Prosecutors, however, assert Hernandez performed an illegal abortion causing the stillbirth.
Hernandez has faced two trials over the case. Prosecutors have recently said they'd look to pursue a third after her most recent conviction over the incident was thrown out.
Polo traveled to the country as part of a cohort of American lawmakers who support women's reproductive rights.
"The debate about abortion, unfortunately, has been and continues to be used in the political arena to manipulate emotions and belief systems," Polo said in a statement following the trip.
"What has been kept out of the discussion is the humanity, compassion, and empathy for women being used as political pawns. I am moved to action after meeting with the resilient women of El Salvador. As a woman, as a mother, and as a Latina, I stand with the women that have been persecuted and I stand with all women around the world."
Polo was joined on the journey by Alabama state Rep. Merika Coleman, Ohio state Rep. Stephanie Howse, Arizona state Rep. Raquel Terán and Georgia state Sen. Nikema Williams.
The lawmakers met with 13 women incarcerated stemming from charges under El Salvador's abortion law. The trip was organized by the State Innovation Exchange's (SiX) Reproductive Freedom Leadership Council.
A bill approved by Georgia lawmakers in May that restricts abortions has stoked concerns that women could be charged with a crime. But some analysts have pushed back on that interpretation of the bill.