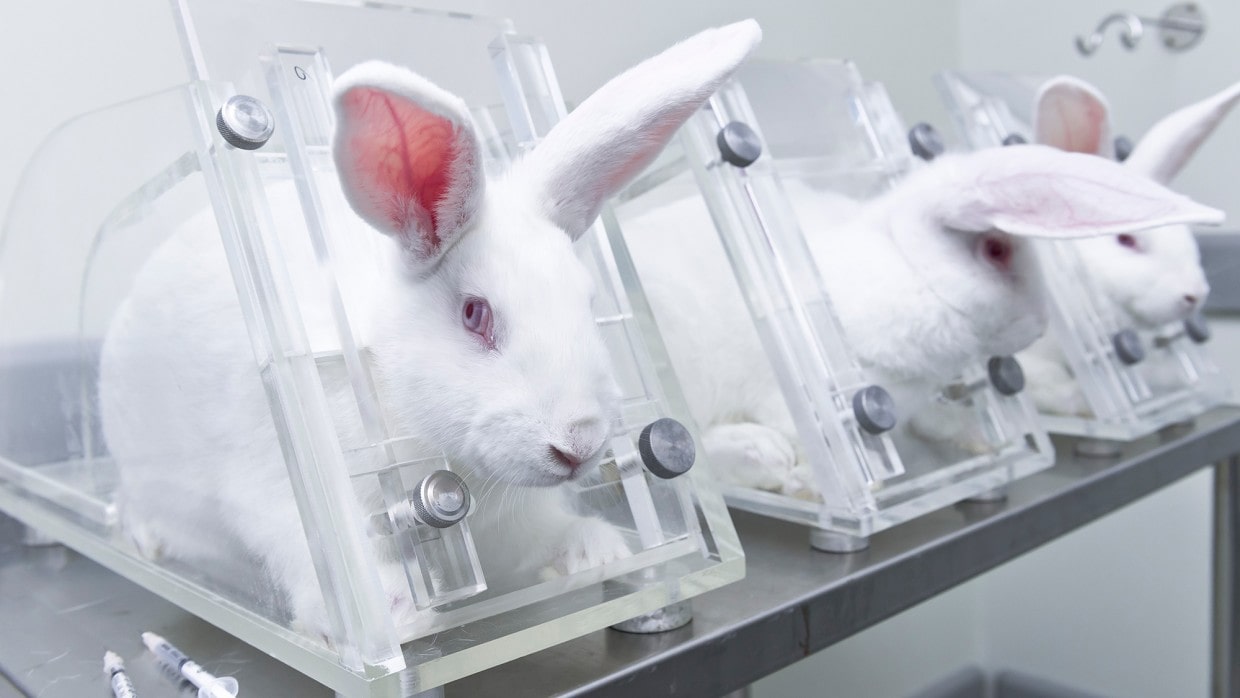 Humane Cosmetics Act supported by animal and trade groups.
New legislation by U.S. Rep. Vern Buchanan would ban cosmetic testing on animals.
The Sarasota Republican joined with U.S. Rep. Don Beyer, a Virginia Democrat, introducing the bipartisan Humane Cosmetics Act.
"Subjecting animals to painful experiments to test cosmetics is inhumane and entirely unnecessary," said Buchanan.
"Scientific advancements have created viable alternatives to these cruel experiments, while still ensuring that cosmetic products are safe for human use. As countries around the world work to prohibit animal testing in cosmetics, it's time for the United States to get on board."
Animal rights has become an important pet issue for Buchanan, one he has amplified as he faces a tough reelection cycle against Democrat Margaret Good.
Buchanan serves as co-chair of the Congressional Animal Protection Caucus. He also introduced, with Boca Raton Democrat Ted Deutch, the Preventing Animal Cruelty and Torture Act, which the Senate passed this month.
Animal rights activists for years have waged war against cosmetics producers for testing products on animals. One recent change, there's some industry support for the legislation. The Personal Care Products Council supports the legislation introduced by Buchanan and Beyer.
"In the true spirit of collaboration, the Humane Society of the United States, Humane Society Legislative Fund and Personal Care Products Council encourage expeditious bipartisan passage of the legislation in this Congress," reads a statement from the trade association.
"Our precedent-setting support brings together the personal care products industry and animal advocacy community. We stand firm in our shared goal to eliminate new cosmetics animal testing and promote recognition, and acceptance of alternative approaches to cosmetics safety assessments."
The Humane Society, which recently gave Buchanan a 100+ grade for votes last Session, said momentum is behind reform now.
"Some thirty years in the making, the partnership between the Humane Society Legislative Fund and Personal Care Products Council to support the Humane Cosmetics Act is a remarkable milestone in the fight to end new animal testing for cosmetics," said Sara Amundson, president of the Humane Society Legislative Fund.
"Passage of the Act will place the United States at the center of a worldwide shift from animal testing to cruelty-free methodologies for assuring the safety of cosmetics. There isn't a measure better suited to bridge the partisan divide in Washington, D.C., these days."
Companion legislation was filed in the Senate by Sens. Martha McSally, an Arizona Republican, and Cory Booker, a New Jersey Democrat.