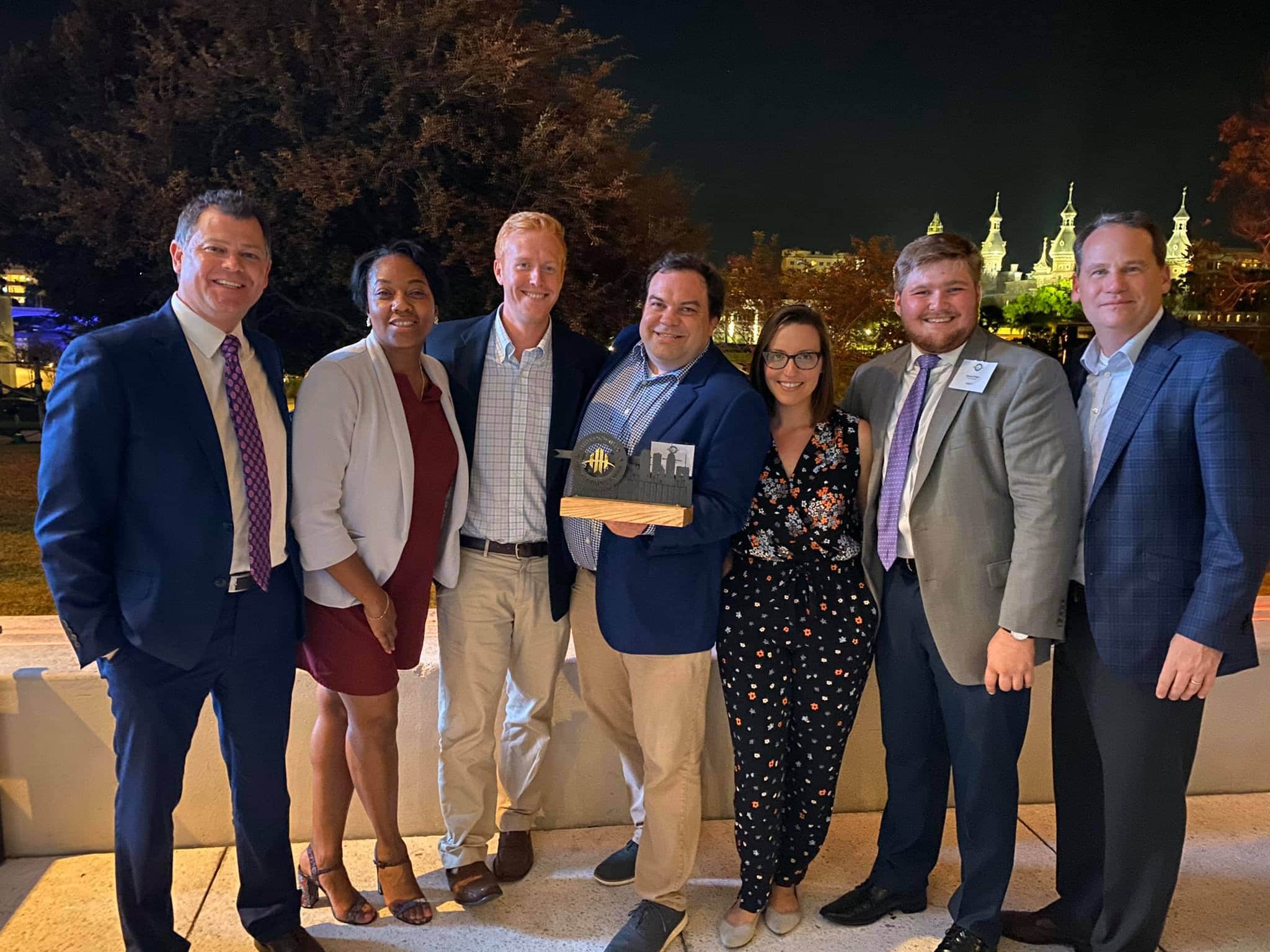 The conference will highlight winning strategies for transit ballot initiatives.
The American Public Transportation Association's Center for Transportation Excellence is hosting its tenth annual National Transit Initiatives Conference in Tampa next month.
The group chose Tampa for the event in large part based on the successful All For Transportation ballot initiative last year.
"Transit ballot measures continue to grow as a source of revenue for community investment, complementing other funding sources supporting transit investment," the group wrote on its website announcing the conference. "The experience of recent transit campaigns provides a wealth of knowledge and lessons-learned transferable to other elections. The workshop will explore the messages, strategies and tactics that make the difference in transit referenda as well as state and local legislative initiatives."
The three-day event Dec. 15-17 will be at the Marriott Tampa Waterstreet and will feature speakers who have experience helping to pass transit and public transportation-related ballot initiatives as well as those with expertise on how to combat opposition campaigns.
Members of the All For Transportation team and its supporters will also be featured in a panel session outlining how the campaign found success after transit initiative failures in 2010 with Moving Hillsborough Forward and in 2016 with Go Hillsborough.
Speakers in that discussion include former Tampa Mayor Bob Buckhorn, Mercury Public Affairs Partner Ashley Walker and Tampa Bay Lightning owner Jeff Vinik who helped bankroll the campaign and was a key supporter.
Panelists include All For Transportation co-founders Christina Barker, Tyler Hudson, Kevin Thurman and Rena Frazier and communications consultant Preston Rudie.
Tampa Mayor Jane Castor is delivering opening remarks.
The conference will also include a session on how to break through heavily funded opposition from the Koch Network that targets ballot initiatives nationwide.
"We'll do a deeper dive into [the Center for Transportation Excellence's] Koch Network opposition research and hear from two of the leading experts on the Koch Brothers and their ongoing attacks on transit funding. Learn how they operate, what to look for and your best chance at neutralizing their attack on your transit ballot measures," an agenda for the event reads.
All For Transportation lobbied APTA for the opportunity to host the conference. In a letter dated March 11, the group offered up a host committee for the event to secure financial sponsorships and wrote that $50,000 had already been pledged for the event's success.
The host committee includes
Host committee representatives from the Hillsborough Area Regional Transit Authority, the city of Tampa, and Vinik's Strategic Property Partners.
In addition to securing sponsorships, the host committee is also responsible for partnering with conference organizers to facilitate conference logistics, transportation and accommodations and provide promotional materials and marketing for the event.