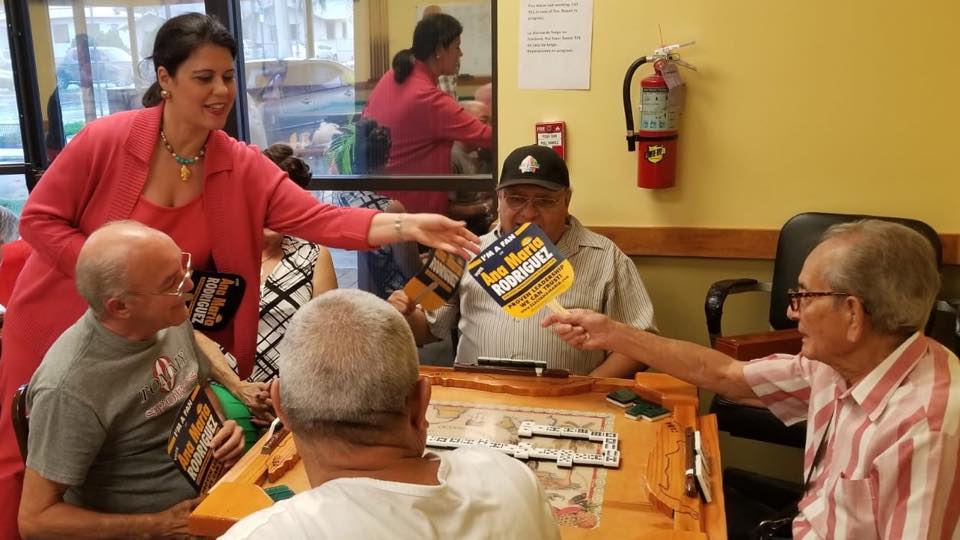 Gov. Ron DeSantis has called for cutting the state's regulatory code.
Gov. Ron DeSantis wanted a "Deregathon." State Rep. Ana Maria Rodriguez is bringing him a "Deregathon."
Rodriguez, a Doral Republican, filed legislation Thursday (HB 729) that would bar agencies from passing new regulations unless they cut regulations elsewhere.
Here's how it would work: The Administrative Procedures Committee will be tasked with reviewing the state's administrative code to tally up the total of rules that are in effect.
That count will be completed by Jan. 1, 2021. The total number will serve as the state's "regulatory baseline" going forward.
Rodriguez then tasks agencies with reducing the state's total number of regulations by 35 percent.
"The committee may not approve…a rule replacement request that provides fewer than two rules for repeal or replacement until the total number of rules is 35 percent below the regulatory baseline."
That is, every time an agency wants to pass a rule, it must provide at least two rules to cut.
Once the state sees a 35 percent reduction in total regulations, agencies will then be allowed to offer a single regulation for repeal in exchange for a new rule.
Agencies will also be allowed to apply for an exemption to the one-for-one requirement if the new rule is deemed "necessary to protect public health, safety, and welfare."
These requirements do exempt emergency rules.
But that's not all the bill does. The measure will also establish a nine-person "Red Tape Reduction Advisory Council" inside the Governor's office.
Each year, the organization will review the Florida Administrative Code to seek out rules that are duplicative or obsolete, "especially burdensome" to business within the state, or disproportionately affect businesses with either 100 fewer employees or less than $5 million in annual revenue.
"If the council determines that a rule meets at least one of the criteria in this paragraph and can be repealed or amended with minimal impact on public health, safety, and welfare, the council shall recommend repealing or amending the rule," the measure reads.
The council will contain five members appointed by the Governor and two each appointed by the Senate President and Speaker of the House. The body will meet quarterly.
DeSantis held a "Deregathon" event just weeks after taking office in early 2019. That gathering was aimed at bringing attention to reigning in Florida's regulations, a standard ask of Republican politicians.
DeSantis specifically called out Florida's occupational licensing system, arguing the mechanism is burdensome for individuals seeking to join the workforce. That criticism is bipartisan, with the Barack Obama White House also detailing the harm of excessive occupational licensing during his time in office.