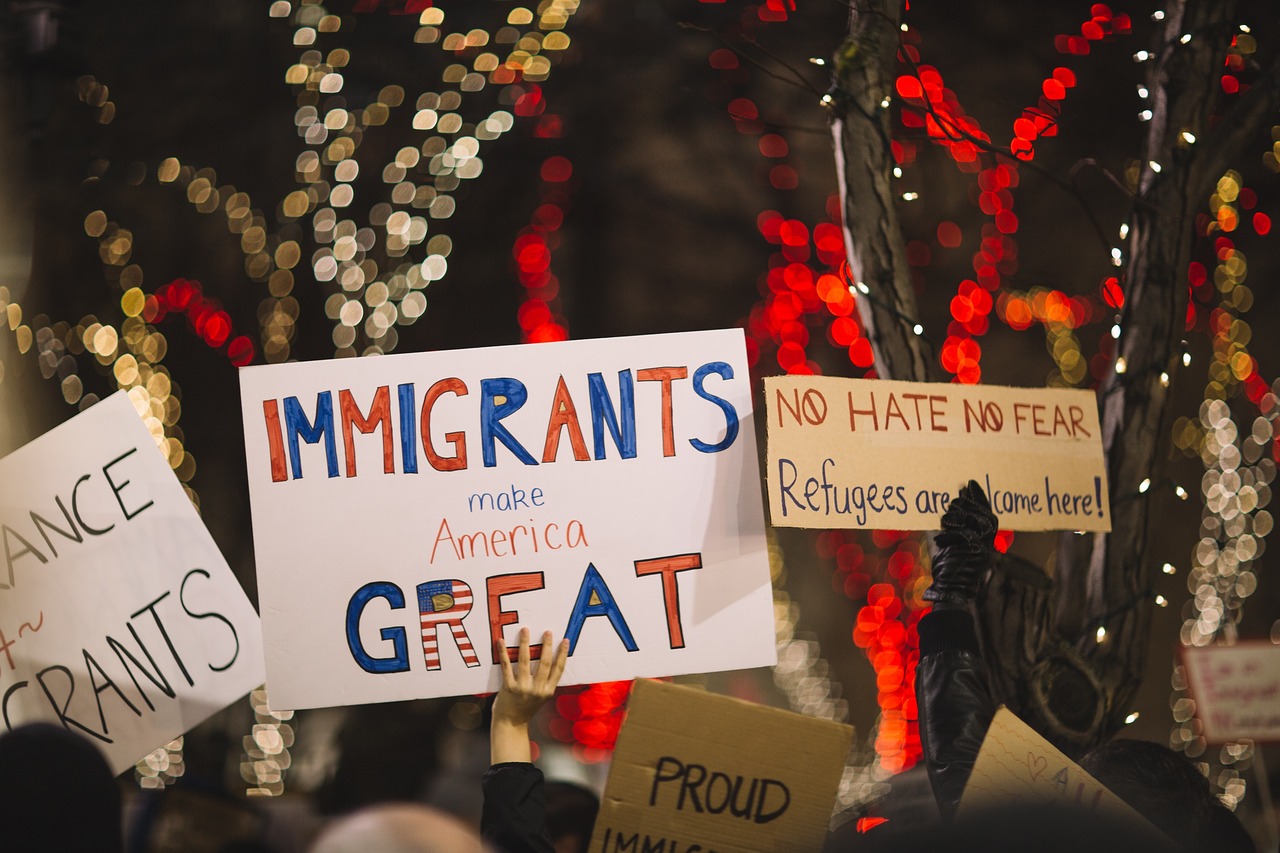 Florida's agriculture and tourism economies buoy the state's
Florida's unique economy makes it arguably more suitable to an immigrant workforce than most states, said a former Clinton administration economist Friday.
Harry Holzer, speaking before the Economic Club of Florida, advocated for increased immigration nationally, but said U.S. policy should favor highly educated immigrants.
The former U.S. Department of Labor chief economist is an export in the low-wage labor market, particularly minority workers in urban areas, for the center-left thinktank Brookings Institution. He is also a professor at Georgetown University and the son of Polish immigrants.
More than 4.1 million immigrants, more than a fifth of Florida's population live in the state, according to the Census Bureau's American Community Survey. Immigrants make up less than 1-in-7 people nationally.
An aging population and decreased birthrates that haven't rebounded since the 2008 recession mean the U.S. will rely more heavily on immigrants to support programs like Social Security, Holzer said. Yet he drew a distinction between high- and low-skilled labor's effects on the U.S. job market.
While Holzer advocated for increased immigration, particularly among high-skilled immigrants, he pushed back on the pro-immigration argument that immigrants only take the jobs Americans avoid.
"I think that's an oversimplification now, but in a few industries like agriculture, that's probably true," Holzer said. "I think there are very few Americans, especially of my kids' generation, that have any interest in going into agricultural work."
And Holzer still argued that a surplus of low-skilled workers could undercut native-born workers by driving down wages. Yet highly educated immigrants complement research and engineering industries.
"I'm sure you've seen this in Miami and some of the other cities here. At some point, native-born workers start to move out, to relocate, and it might be in those new destinations that the competition, that displacement really occurs," Holzer said.
The percentage of foreign-born Florida residents with graduate or professional degrees, 9.8%, is below that percentage for native-born people, 10.5%. Meanwhile, the opposite is true nationally, with 12.7% and 11.6% respectively.

However, the state benefits from its demand for low-skilled labor in its major industries, agriculture and tourism, he added.
And as Florida continues to see record tourism — more than 100 million visitors already this year, according to VISIT FLORIDA Wednesday — the labor needs of the service economy continue to grow.
Still, Holzer stressed the importance of high-skilled labor, which he said can evolve better with a changing economy amid increasing automation:
"I think if we want a population that's going to be highly skilled and competitive and can adapt to automation, we can't continue to restrict funding to higher ed."
Cindy O'Connell, president of the Economic Club of Florida, appreciated the chance to host Holzer at the monthly event.
"It's a sound and logical explanation of what we should be doing," O'Connell said.