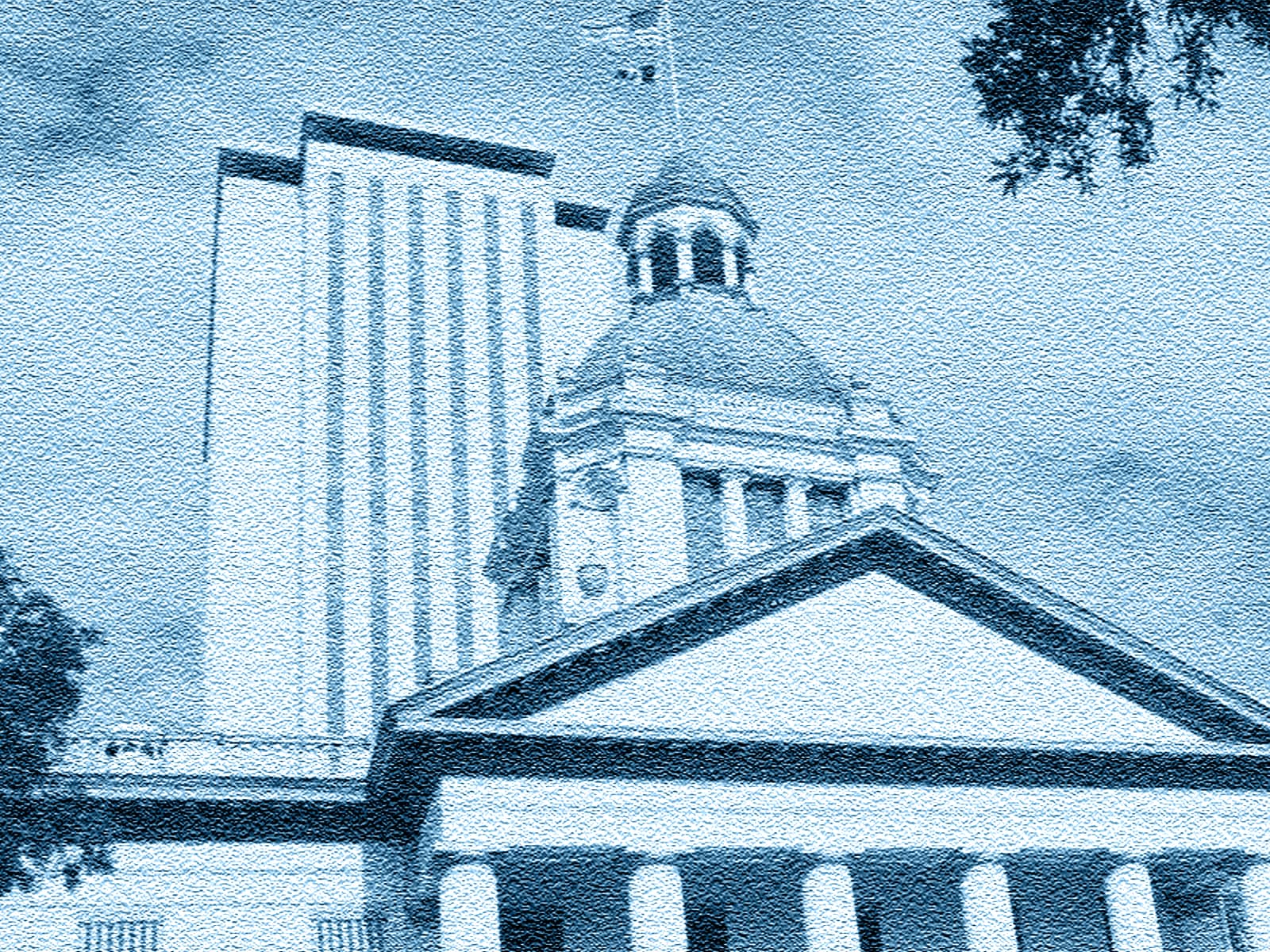 After five years as FSU President, John Thrasher proves that nothing speaks louder than success.
Thrasher thrives at FSU
In 2014, when Florida State University trustees were searching for a president to replace Eric Barron, who had decamped rather quickly to take over the top position at Penn State, the university's Faculty Senate knew who they didn't want and drafted a resolution saying so:
"Be it resolved that we, the members of the Florida State University Faculty Senate, call upon the Presidential Search Advisory Committee not to recommend Sen. (John) Thrasher as a candidate for president of FSU. We further call upon the Board of Trustees not to hire Sen. Thrasher as the next president of FSU. Sen. Thrasher lacks the stated qualifications for the position … "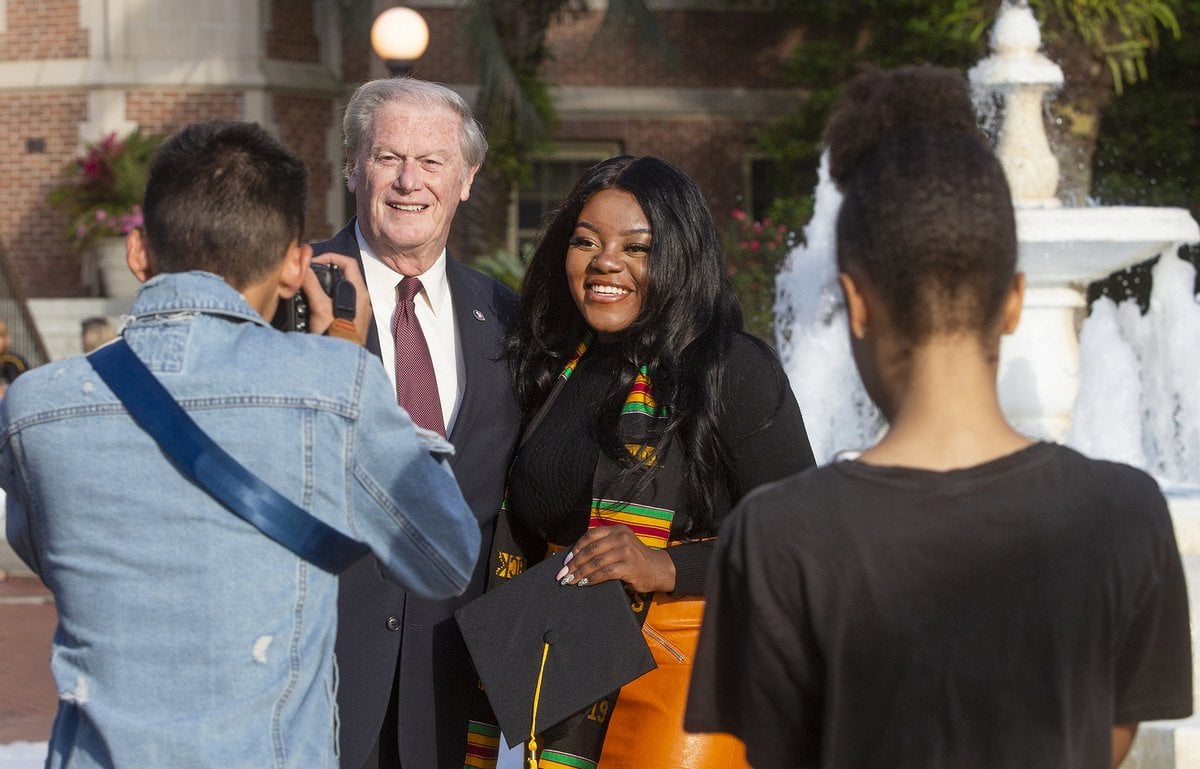 What a difference five years makes.
"We were all skeptical. In fact, we were more than skeptical," explained today's Faculty Senate president, History professor Dr. Kristine Harper. "But within a year, he had won us over. I'm a believer. I think he's done a super job for us."
When he took over as president in November 2014, Harper and her peers found Thrasher a "good listener" and quick on the uptake. They also came to appreciate his ability to "speak the same language as the legislators speak," Harper said.
During his tenure, Thrasher has been able to secure state money to fund faculty raises and lower class sizes at the university. Also, he and campus leaders developed a strategic plan to propel FSU into the Top 25 of public universities in the nation, perhaps surprising even themselves when the university jumped eight places on the U.S. News & World Report Best Colleges 2020 ranking to No. 18.
Thrasher's vitae makes him particularly suited to his latest role, which he described as "the best job I've ever had and probably the last job I'll ever have" when he spoke to the Capital City Tiger Bay Club.
After growing up in Jacksonville, he earned a business degree from FSU and, after spending time in the Army, returned to the campus to attend law school. He would practice law in Northeast Florida and ultimately be elected to Florida's House (serving a term as Speaker) and Senate.
During his political career, Thrasher was a staunch supporter of his alma mater, including support to create FSU's College of Medicine. He also has conservative bona fides, serving as chairman of the state Republican Party.

"He was not the president we wanted, but certainly the president we needed, and we're appreciative of his efforts," Harper said.
___
Coming up, the usual assortment of tidbits, leftovers, and not-ready-for-prime-time moments by Peter Schorsch, Drew Wilson and the staff of Florida Politics.
But first, the "Takeaway 5" — the Top 5 stories from the week that was:
Take 5
DeSantis unrolls budget — Gov. Ron DeSantis unrolled his second proposed budget Monday. DeSantis advanced a $91.4 billion budget, a mere 0.4% increase year over year that does not keep pace with population growth. The focus of his budget presentation was vital priorities ranging from changes in teacher compensation formulas to higher environmental spending. The budget actually represents a decrease, per capita, driven by an overall reduction in 141 mostly vacant FTE positions. But the expenditure was spotlighted as meaningful. Environmental spending, to the tune of $682 million (more than the Governor asked for), was a prominent feature of the previous budget.
Room on the bench — After the federal confirmations, Gov. DeSantis is now positioned to make his fourth and fifth Supreme Court pick in under a year of being in office. On Wednesday, the U.S. Senate confirmed Barbara Lagoa to the 11th U.S. Circuit Court of Appeals by an 80-15 margin. Robert Luck was confirmed Tuesday. Both were appointed by DeSantis this year to the Supreme Court of Florida. But at least Carlos Muniz, the third of the Governor's picks, remains on the court.
No money, mo problems — The State Revenue Estimating Conference met to prepare its annual year-end report that writes estimates for the next 10 years. The meeting focused on the second half of that next decade. Historical trends inform the latter half of the report by the conference, run by the Legislature's Office of Economic and Demographic Research. The office believes that revenue will not decrease, but that it will increase by less than previously thought. EDR coordinator Amy Baker in September, warned lawmakers of the reworked projections. She relayed the same concerns to reporters following the conference meeting.
Cutting off charter challenge? — Nine school districts want the Florida Supreme Court to toss parts of a law that created a new class of charter schools. But the Department of Education says the state's highest court shouldn't hear the law at all. A brief filed by state attorneys questioned the legal course of the school districts' case. "The issues, in this case, have been, and will continue to be, the subject of well-reasoned decisions of Florida's district courts of appeal," the document reads.'
Vote-by-mail rules change — The Florida Department of State Division of Elections continued slight modifications to vote-by-mail ballot rules ahead of the upcoming 2020 elections. The changes were precipitated by last Session's omnibus elections law, which in part seeks to give election officials more time to certify mail-in ballot signatures. The division clarified the definition of overseas voters in the proposed change. But more changes will likely come, clarifying U.S. overseas territories and the procedure for officials abroad without a foreign mailing address.
DeSantis attends VA groundbreaking
DeSantis joined the U.S. Department of Veterans Affairs for the groundbreaking ceremony of a Community Based Outpatient-Clinic in St. Augustine this week.
Also along for the ride were Florida Department of Veterans' Affairs Executive Director Danny Burgess and U.S. Rep. John Rutherford as well as local county and city officials.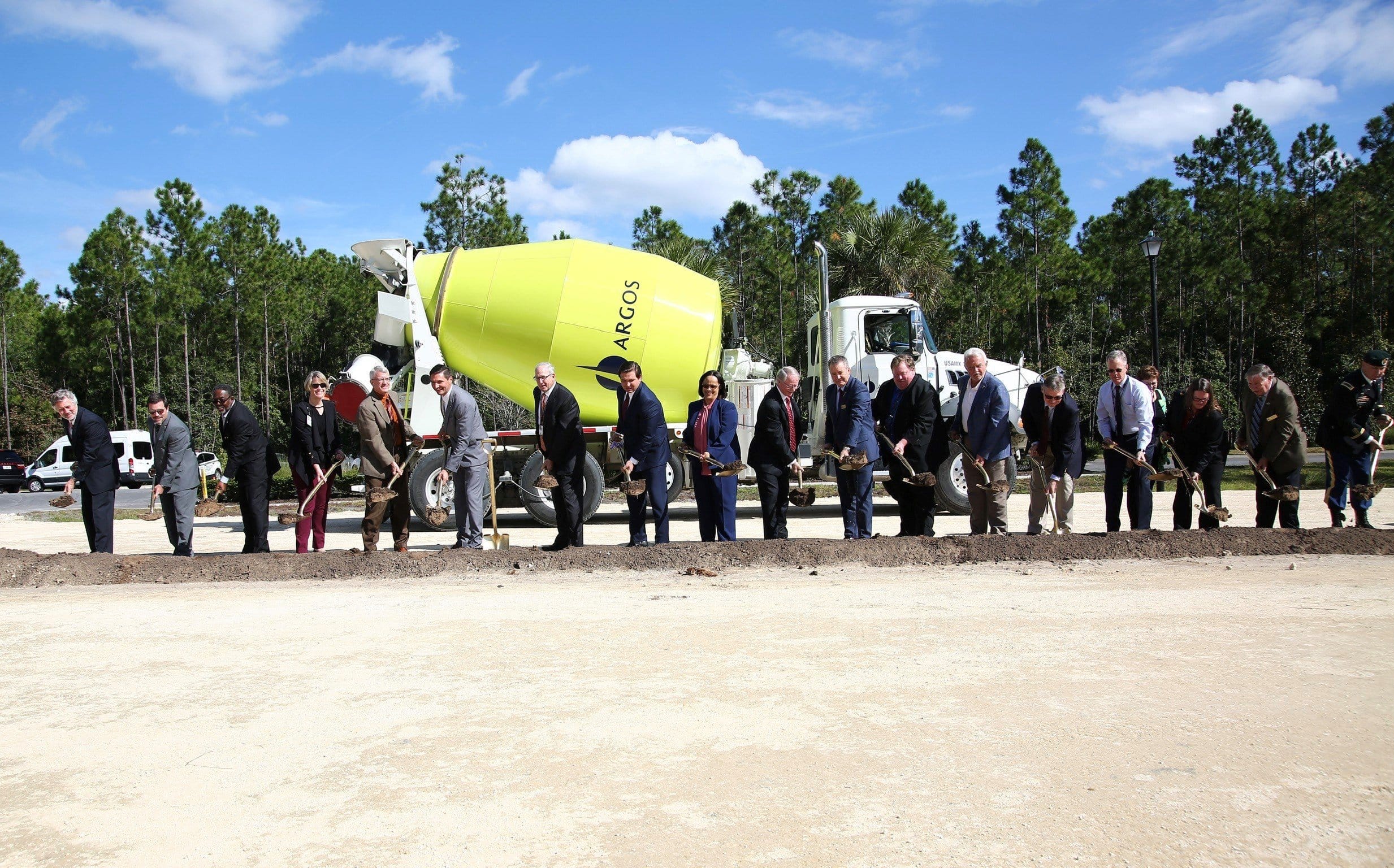 "The groundbreaking and establishment of St. Augustine's Community-Based Outpatient Clinic has been a long time coming, and I'm honored to be a part of this project that will provide health care services and support for the men and women who have honored our country through military service," DeSantis said.
"I will continue to work to ensure that Florida remains the most veteran-friendly state in the nation. Our veterans will always have my support."
The new VA has been a longtime priority for DeSantis, who pushed for it when he was a member of Congress.
"From the day I got in [to Congress], this is something I've been working for," DeSantis said, noting a subcommittee hearing he chaired in Congress "to get the VA to move as quickly as possible."
The 16,595-square-foot facility is expected to be finished by the end of 2020.
Fraud Awareness Week
This week was International Fraud Awareness Week, which highlights grifts that target individuals and businesses across the globe.
According to the Association of Certified Fraud Examiners, which puts on the annual awareness event, fraud costs victims an estimated $3.7 trillion a year — that's more than triple Florida's GDP and about on par with Germany's.
To help Floridians avoid falling victim to schemers, Attorney General Ashley Moody put out a tip sheet that's valid year-round.
Watch out for scams being shared on social media this holiday season.

What looks like an innocent "Secret Sister" online gift exchange is actually an illegal pyramid scheme.
https://t.co/WtvV37c3ck

— AG Ashley Moody (@AGAshleyMoody) November 21, 2019
"Fighting fraud is one of my top priorities as Attorney General, and we have investigators working every day to protect consumers and stop scams. But to truly stop fraud, we need Floridians to join us in this fight by learning how to spot a scam and protect their sensitive information," Moody said.
"That is why I am issuing a Consumer Alert in recognition of International Fraud Awareness Week and encouraging Floridians to take steps to guard against common forms of fraud."
Top of the list: take a close look at bank and credit card statements every month to make sure there isn't anything suspicious. And do the same for credit reports once a year.
Moody also warned against providing any personal information to phone or online solicitors; encouraged the use of strong passwords for online accounts; and recommended ignoring emails from unfamiliar senders — if one gets opened, be sure not to click any links.
For the tech-savvy, enable two-factor authentication. Most financial institutions offer apps, fobs, or text messaging services that can prevent others from accessing accounts even if they have the password.
Colombia mission accomplished
Lt. Gov. Jeanette Núñez spent most of the week in Colombia helping drum up more opportunities for trade between Florida and the South American nation.
The export sales mission, organized by Enterprise Florida, saw 19 Florida manufacturers and exporters that were matched with Colombian importers through the U.S. Embassy's Gold Key Program join Núñez.
According to Núñez, the trip went swimmingly.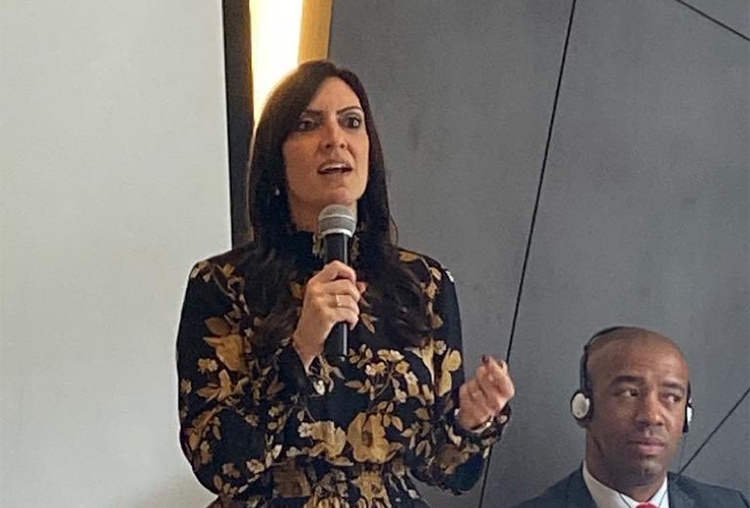 "This week, I had the pleasure of leading Enterprise Florida's export trade mission to Colombia and saw firsthand how they are expanding the Sunshine State's economy by developing new opportunities for businesses looking to enter global markets," Núñez said. "With our state accounting for 24% of all U.S. trade with Colombia, it is extremely important that we continue building on this vibrant trade relationship to ensure growth and prosperity for both."
The Lieutenant Governor also sat down with several Colombian officials, including the country's Vice Minister of Foreign Trade for the Ministry of Commerce, who talked with Núñez about the "vibrant trade relationship between Florida and Colombia."
Also hailing the trip as a success was Jamal Sowell, who heads up Enterprise Florida.
"Florida-made goods and services are in high demand in the global marketplace," he said. "Thank you to Lt. Gov. Núñez for leading this important mission to Colombia. This week's efforts will result in exciting opportunities for small and medium sizes business in Florida and Colombia alike."
Instagram of the Week
The Week in Appointments
Tobacco Education and Use Prevention Advisory Council — Senate President Bill Galvano announced the appointments of former state Sen. Lisa Carlton band Dr. Stephanie Haridopolos to the Tobacco Education and Use Prevention Advisory Council. Galvano said: "Sen. Carlton is committed to ensuring our youth understand the risks associated with tobacco use, and appreciate her willingness to represent the Senate as part of this effort." On Haridopolos, Galvano "has seen firsthand the impacts of various forms of tobacco use on patients of all ages."
More education grants available
In the 2019 Legislative Session, lawmakers set aside $10 million to fund career and technical education programs through the newly created Florida Pathways to Career Opportunities Grant Program.
This week, Education Commission Richard Corcoran joined DeSantis in announcing the school districts, universities, colleges and private institutions that have snagged a slice of those funds. He also said another $3 million is available for other grant projects.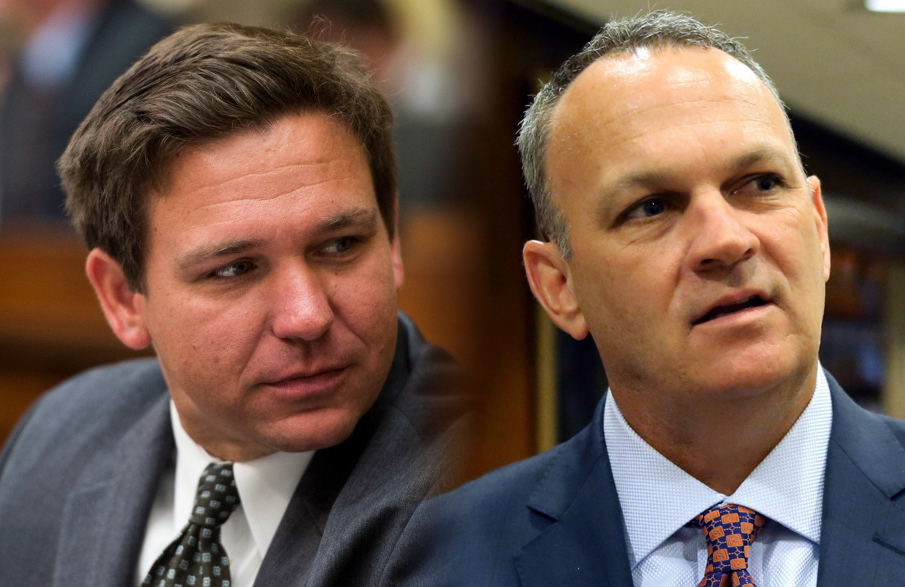 "Gov. DeSantis has remained committed to expanding opportunities to build a strong workforce in Florida, and this grant is just another way we will ensure Floridians have access to world-class education and a highly skilled workforce," Corcoran said.
"Statewide interest is at an all-time high, and this grant will have a positive impact on the lives of Florida's students for years to come."
The county school districts that have received grant funding so far: Bay, Brevard, Broward, Collier, Flagler, Hillsborough, Lake, Marion, Orange, Osceola, Palm Beach, Pinellas, Santa Rosa, Seminole and St. Lucie.
The state colleges: College of Central Florida, Daytona State College, Hillsborough Community College, Indian River State College, Miami Dade College, Northwest Florida State College and South Florida State College.
More information on the Florida Pathways to Career Opportunities Grant Program, including how to apply for funding, is available at fldoe.org/pathwaysgrant.
Workers' comp challenge nixed
The Florida Supreme Court announced this week that it wouldn't hear a case out of Broward County challenging the state's workers' compensation laws.
The case was filed by Teresita De Jesus Abreu, who injured his shoulder on the job in 2015, and names the Broward County School Board and Riverland Elementary School as defendants.
The suit was rejected by the 1st District Court of Appeal and had been awaiting a Supreme Court hearing since July.
Abreu's workers' comp insurance paid for shoulder surgery. However, he says he was still in pain from the injury, and he wanted to have a second procedure a physician recommended to him to fix his torn rotator cuff.
A dispute with the insurer ensued, and an expert medical adviser appointed by the compensation claims judge said the second surgery wasn't needed.
FWC adds to Hall of Fame
The Florida Fish and Wildlife Conservation Commission added more anglers to the TrophyCatch Hall of Fame this week.
TrophyCatch is an incentive-based conservation program for anglers who catch, document and release largemouth bass heavier than 8 pounds in Florida. The primary goal is to collect valid data about trophy bass to help the FWC better enhance, conserve and promote trophy bass fishing.
While reeling in 8-pound bass qualifies people for prizes, making the hall of fame requires reeling in a 13-pound monster. For perspective, only a couple of percent of largemouth bass weighs more than 5 pounds.
The biggest catch of the season was snagged by Brian Hammett, who caught and released a 15-pound, 13-ounce bass from Orange Lake in Marion County.
All Hall-of-Famers received a replica mount of their bass from New Wave Taxidermy, a customized plaque from American Registry and a $100 Bass Pro Shops gift card, among other prizes.
JU plate gets a refresh
Jacksonville University alums have a new tag to grab.
The Florida Department of Highway Safety and Motor Vehicles announced that a newly redesigned JU specialty license plate is now available in all tax collectors and tag agency offices across the state.
As with most other specialty plates, FLHSMV said the refreshed JU plate would cost drivers an extra $25 in addition to the additional registration fees. Still, most of those funds head to the independent private school.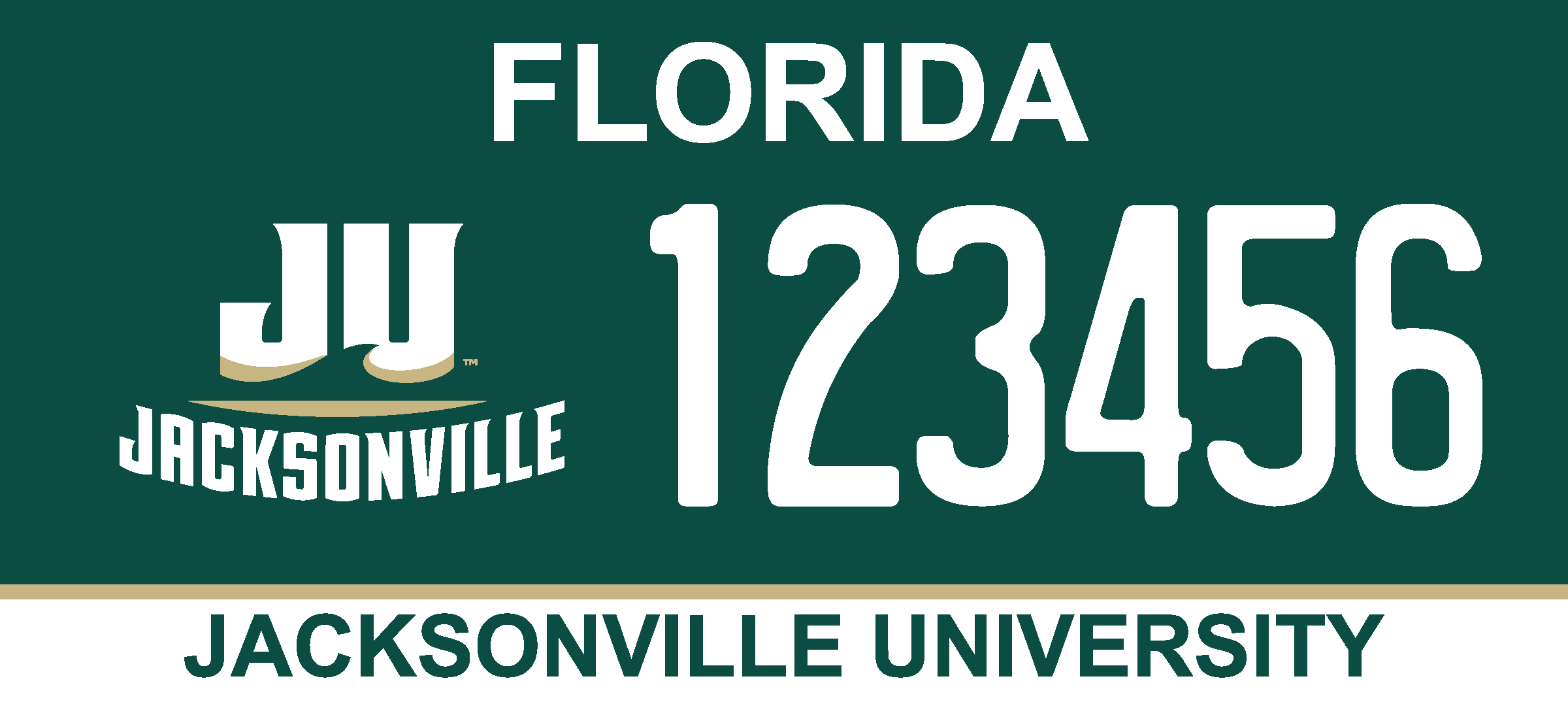 The Legislature enacted the Jacksonville University plate in 2003, and the 2019 edition is the first time the plate has received a redesign since.
The JU plate is one of 120 specialty plates available. According to FLHSMV, there are 1,095 JU tags in the wild, and about three-quarters of them are bolted to cars in Duval and St. Johns counties.
JU shares a mascot with another plate that got a redesign this week. On Friday, FLHSMV debuted a new plate for the Miami Dolphins. The NFL team's previous tag featured a gradient, but the new one goes all-in with a solid teal background.
The Miami Dolphins tag is the fourth-most popular tag not affiliated with a college or university.
In all, 1.6 million specialty tags festoon Florida autos.
DEP snaps up Fish Island
The Florida Department of Environmental Protection has purchased a 57-acre parcel known as Fish Island, one of the few remaining undeveloped waterfront properties in the City of St. Augustine.
"Preservation of this important parcel is vital to the protection of coastal wetlands," DEP Secretary Noah Valenstein said. "This acquisition is essential for storm and groundwater protection, which is of the utmost importance to Florida. I am grateful for our partnerships that allow us to preserve the cultural and natural resources of our state."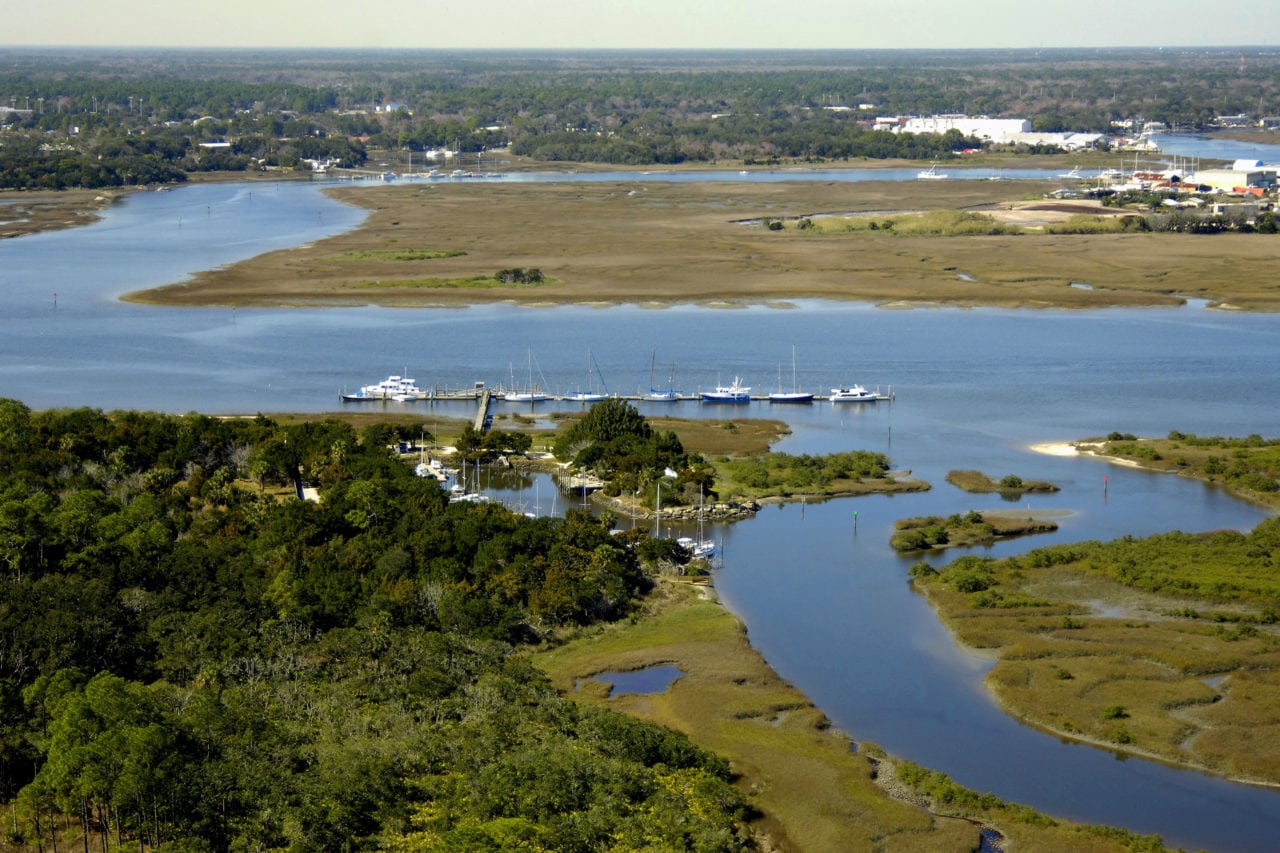 The purchase was made possible via Florida Forever, the state's conservation and recreation lands acquisition program.
DEP said the acquisition would help protect marshes, tidal creeks, uplands and historical resources. The City of St. Augustine will manage the property as a passive recreational park with interpretive features describing the natural amenities and archaeological resources.
The name Fish Island could be perceived as misleading. It didn't get the name from its angling opportunities, but from its former owner, Jesse Fish. He and his heirs owned the parcel from 1760 to the 1820s. It is documented to be one of Florida's earliest commercial fruit plantations.
In addition to its environmental importance, Fish Island contains a wealth of archaeologically significant specimens — the trove led to it being placed on the National Register of Historic Places in 1971.
Medical pot protections
Sen. Lori Berman filed a bill this week that protects workers from being fired for using medical marijuana.
SB 962 bill wouldn't apply to everyone, just state employees. And certain ones wouldn't be entitled to the proposed protection, such as those whose work requires using heavy machinery or transporting hazardous materials.
Still, the bill would block "adverse personnel actions" for all other state employees.
Prohibited acts include "the refusal to hire or employ a qualified patient; the discharge, suspension, transfer, or demotion of a qualified patient; the mandatory retirement of a qualified patient; or the discrimination of a qualified patient with respect to compensation, terms, conditions or privileges of employment."
That also means employees and job seekers would get a chance to explain positive pre-employment drug tests. To do so, they would need to show up with a physician certification for medical marijuana or their medical marijuana-use registry identification card within five days.
One last caveat, Berman's bill doesn't ban employers from taking action if an employee brings their stash to the office.
Serving those who served
The network of social services run by the state and private contractors can be challenging to navigate, even for those who survived war zones. State Rep. Ardian Zika wants Florida to better coordinate the dispensing of services to veterans in need of assistance.
The Pasco Republican filed legislation (HB 687) to require the Department of Veterans' Affairs to establish a Florida Veterans' Care Coordination Program. The service would provide behavioral health care referrals and care coordination for both vets and their families.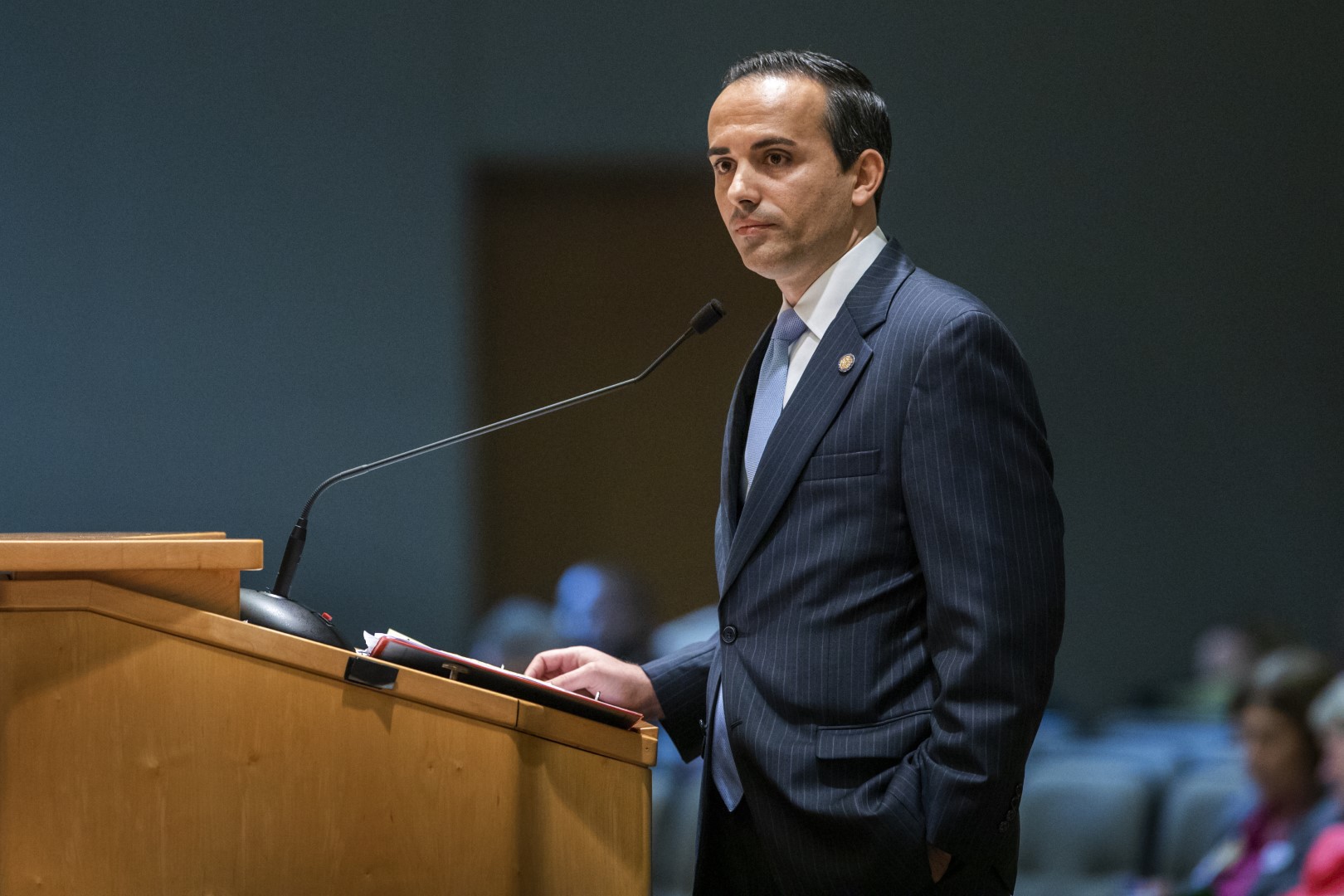 It also lays out requirements for Veterans' Affairs to connect with the Florida 211 Network so information could be supplied for participants. In turn, the Network would collect program implementation data and submit it back to the state.
Zika's bill specifically targets the needs for mental health and substance abuse issues. Studies have shown combat soldiers, especially at risk to develop opioid problems, which has already prompted action by the federal Department of Veterans Affairs.
Zika's bill follows up on a pilot program launched by the Crisis Center of Tampa Bay and the Department of Veterans' Affairs in 2014 serving veterans in Hillsborough, Pasco, Pinellas, Polk and Manatee counties. It would expand efforts statewide.
The hope is this will curb veteran suicides, increase the number of former service members availing themselves of services, and boosting the amount of data on the mental health threats specifically impacting Florida's veteran population.
Building Blocks
Since the approval of a pilot program allowing hemp cultivation in Florida, agriculture officials touted countless uses of the plant. Now, state Rep. Javier Fernández, wants details spelled out clearly.
The Miami Democrat filed a bill (HB 683) that authorizes the Department of Agriculture and Consumer Affairs to conduct a comprehensive study on the use of industrial hemp. Specifically, he's interested in how hemp can be used in building.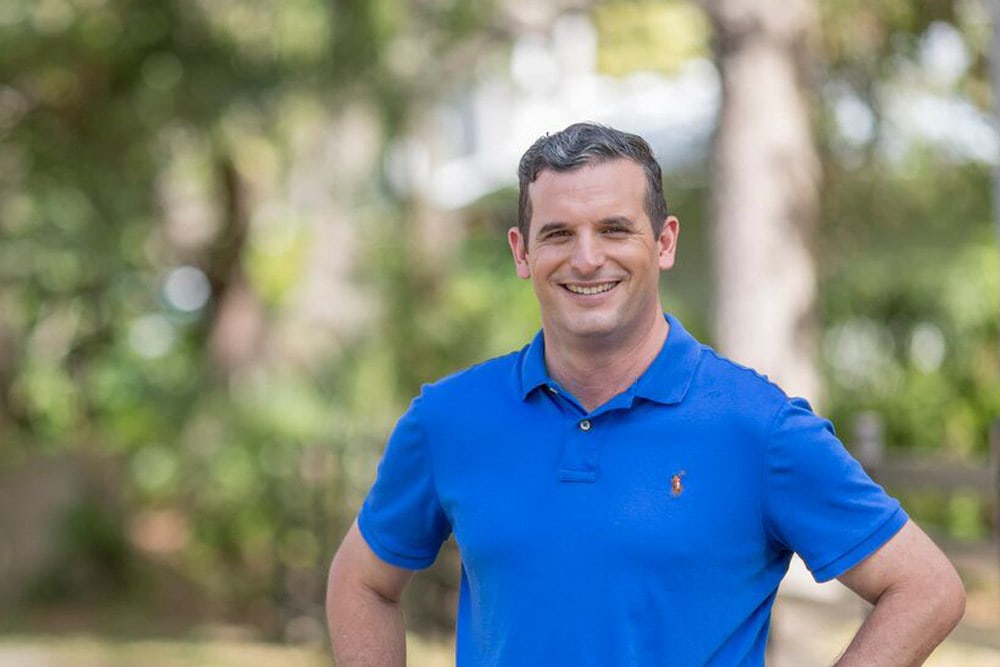 Construction has employed the sturdy plant in material already. Hempcrete, a mixture of hemp hurds and lime, has been a popular construction material in France for decades, according to green building experts.
Fernandez wants to know about the applicability of the material to the trade, as well as the benefits in terms of sustainability. Should the bill get approved as written, state researchers would look at how hempcrete could be used to construct government buildings. The lawmaker would like a report completed and ready to submit to the Gov., Senate President and Speaker of the House by December 2022.
DACS officials meanwhile are continuing to hash out the difference between recently approved Florida standards for growing hemp and federal guidelines governing the crop. State officials expect matters resolved by the end of 2019, and for farmers to plant seeds in the first quarter of next year.
Cancer survivors back T21
Cancer patients, survivors and prevention advocates met with lawmakers around the state this week to push for a funding boost for early detection programs and raising the minimum smoking age to 21.
The conversations were facilitated by the American Cancer Society Cancer Action Network, or ACS CAN, which noted Florida's cancer rate is currently the second-highest in the nation — an estimated 131,470 Floridians will be diagnosed, and 45,000 will die from cancer this year alone.
"When you consider the toll that cancer takes each year in Florida, it becomes our moral imperative to ensure we have adequate funding and evidence-based policies in place that allow us to prevent, detect and treat the awful disease," ACS CAN Volunteer Dr. Karen Moffitt said.
"We need our lawmakers to make the health of Floridians a priority by passing strong policy that reduces the cancer mortality and incidence rate in our state."
In the 2020 Legislative Session, the group plains to push lawmakers to provide more funding to the James & Ester King Biomedical Research Program, Bankhead-Coley Cancer Research Program, and Live Like Bella Pediatric Cancer Research Initiative, all of which get funding through the Florida Department of Health.
Also on the list: The Mary Brogan Breast and Cervical Cancer Early Detection Program, which provides cancer screenings to medically underserved women between the ages of 50 and 64 whose incomes are below 200% of the federal poverty level.
Since the program first received state money in the fiscal year 2013, more than 132,500 women have benefited from screenings and diagnostic services.
Cities praise housing budget
DeSantis wants the cash in the state's affordable housing trust fund to be used on affordable housing.
Though it sounds like a no-brainer, that rarely happens: Over the past decade, lawmakers have swept more than $2 billion from the trust fund into general revenue.
The move, outlined in DeSantis' budget request for the 2020-2021 fiscal year, earned the Governor some praise from the Florida League of Cities.
"I applaud Gov. DeSantis' commitment to affordable housing by proposing to fully fund the Sadowski state and local housing trust funds, which have an economic impact of more than $4 billion and protect our most vulnerable populations," said FLC President Isaac Salver, council member for the Town of Bay Harbor Islands.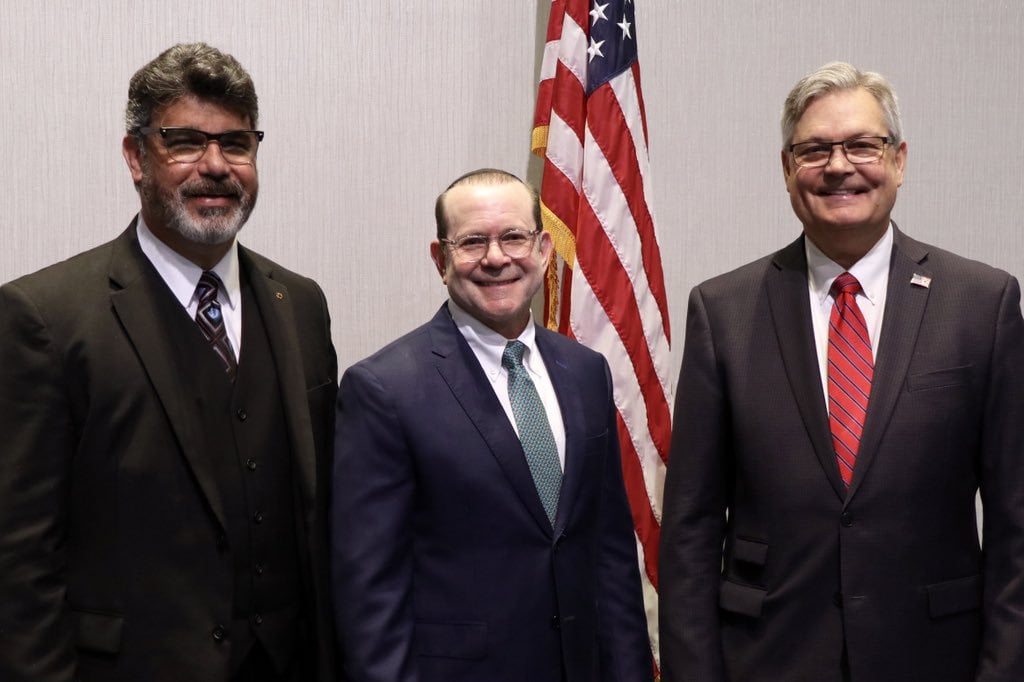 "Everyone needs housing that is affordable, particularly our workforce, the disabled, the elderly and our veterans. Florida's 412 cities are already using the tools available to them, but with Florida in a housing crisis, appropriately utilizing these funds will result in 30,000 additional jobs and the stabilization of many communities. I thank the Governor for recognizing the importance of these funds going to those regions and populations that need them the most."
FLC wasn't the only group to cheer that section of the budget request. Earlier in the week, the Sadowski Coalition did the same and encouraged lawmakers to get on board with the plan.
"The Sadowski Coalition encourages the Legislature to follow the Governor's lead, which is supported by virtually every constituency in the state, by appropriating all of the housing trust fund money for Florida's housing programs," said Jaimie Ross, facilitator of the Sadowski Coalition and CEO of the Florida Housing Coalition.
'Pups N Pals' get caps and gowns
A batch of puppies are ready for their forever homes thanks to the inmates at the Tomoka Correctional Institution Work Camp in Daytona Beach.
The pairing is facilitated by "Prison Pups & Pals" and sees prisoners help train otherwise friendly dogs to make them more adoptable.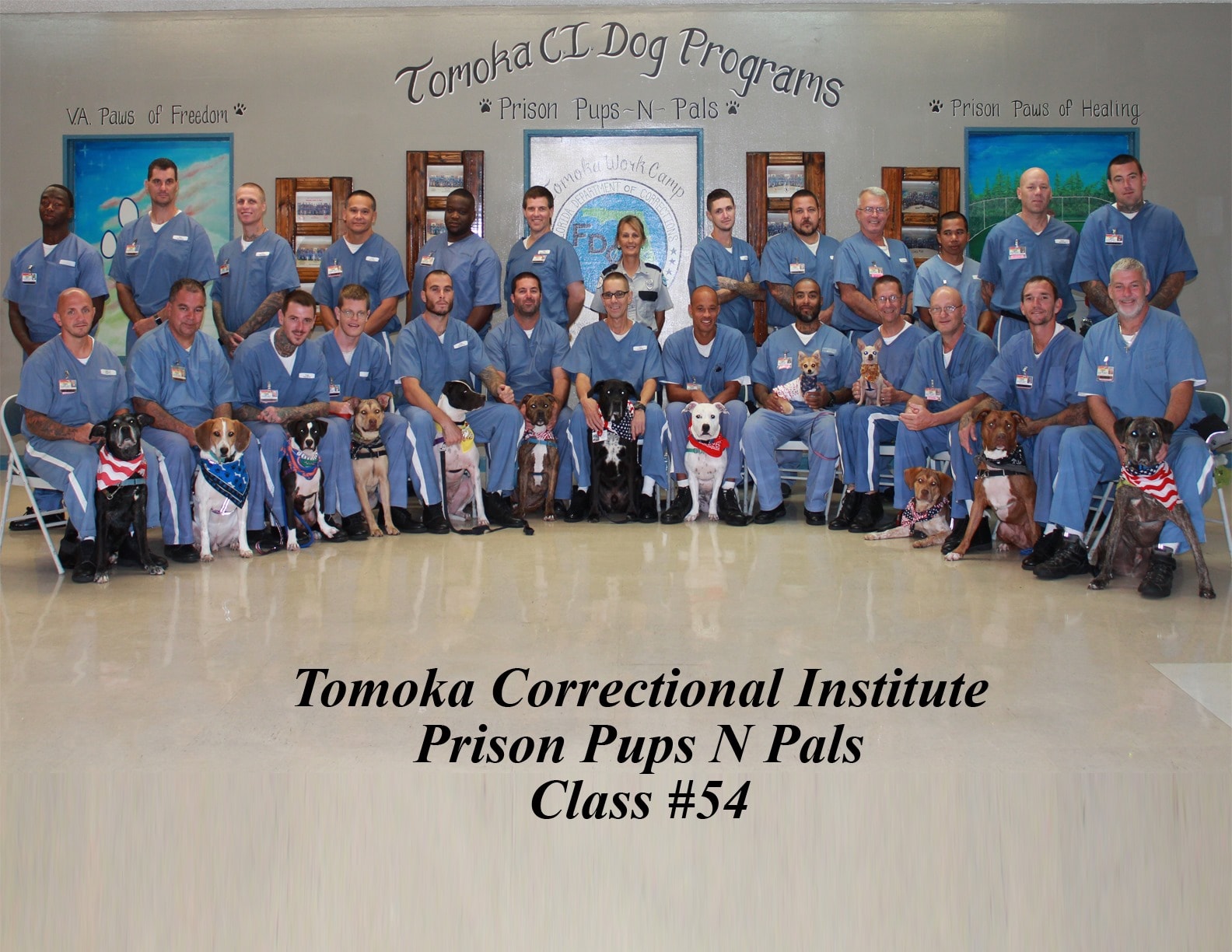 The dogs spend seven weeks at the camp receiving obedience training. But the prisoners learn something, too — Prison Pups & Pals participants pick up a swath of skills that can qualify them for a job in animal services when they're released.
The canine graduates don't go right back to the shelter when they're done, either. Two dogs from each graduating class get sent to graduate school or, more accurately, a second round of training via the Paws of Freedom program, which matches companion dogs with veterans suffering from conditions such as PTSD.
The graduation ceremony was Thursday, and inmates had the opportunity to showcase their success by showing off their pup's newly learned obedience skills.
Capitol Directions