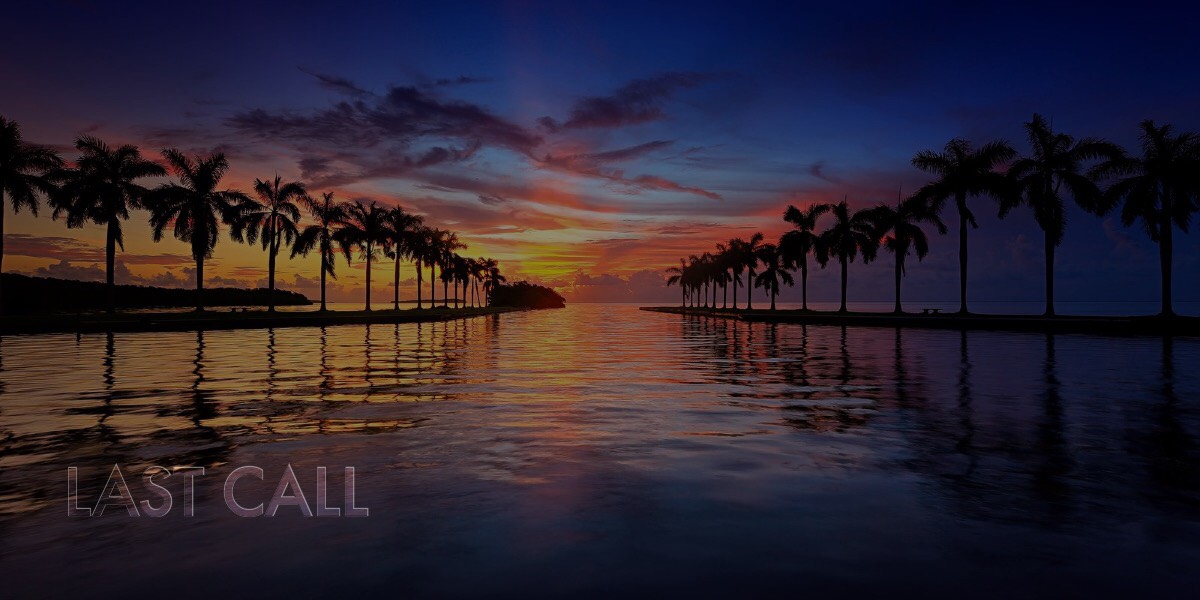 A digest of the day's politics and policy while the bartender refreshes your drink.
Last Call — A prime-time read of what's going down in Florida politics.
First Shot
The U.S. House Democrats' report on their impeachment inquiry, released Tuesday afternoon, starts with one clear and simple allegation of abuse of power by President Donald Trump, and then follows with a bunch more.
Given the simplicity of the first allegation — that Trump urged a foreign government, Ukraine, to help him politically — the next step in the House impeachment proceedings probably just got a lot clearer.
The House Judiciary Committee begins its impeachment proceedings hearings Wednesday and probably will see no need to do any more investigation of Trump or Ukraine. This step, now, will be all about whether a President urging a foreign country to participate in American politics, as a bare minimum charge, rises to the level of high crimes and misdemeanors.
Sure, the 290-page report [plus appendices] goes into plenty of other allegations of abuses of power, quid-pro-quos, and obstructions of justice, and the committee will have to sort out those as well.
But perhaps the most important message laid out by the report, drafted by Democrats with the House Committees on Intelligence, Oversight and Reform, and Foreign Affairs, comes down to this: You don't need a quid-pro-quo, or a bribe, or extortion, or treason, for an abuse of power.
At Wednesday's opening hearing, legal experts will discuss, and Democrats and Republicans will debate, what the U.S. Constitution expects and allows. That is likely to lay the basis of what Chair Jerrold Nadler will pursue through his committee for the duration of this step: What qualifies for articles of impeachment?
The hearing starts at 10 a.m.
Evening Reads
"I left Venezuela fleeing from a dictator, only to find another one in America" via Pérez Fernández of the Sun Sentinel
"Kamala Harris drops out of 2020 presidential race" via Stead Herndon, Shane Goldmacher, and Jonathan Martin of the New York Times
"Joe Biden says he doesn't need Barack Obama's endorsement" via Natasha Korecki of POLITICO
"Ron DeSantis predicts record haul for Statesman's Dinner" via Matt Dixon of POLITICO Florida
"Ron DeSantis on vaping: Concurs with Trump on postponing ban on flavored e-cigarettes" via Isaac Morgan of the Florida Phoenix
"Nikki Fried accuses DeSantis of 'sunshine' secrecy in bank regulator appointment" via Lawrence Mower of the Tampa Bay Times
"Jimmy Patronis says state took 'deeper dive' before regulator hired" via Jim Turner of the News Service of Florida
"Democrats push for state worker pay raises" via A.G. Gancarski of Florida Politics
"Florida independent voters on the rise, pushing to overhaul a century-old primary election system. But what will the Florida Supreme Court say" via Lloyd Dunkelberger of the Florida Phoenix
"Andrew Gillum delivers an early Christmas gift to Chris Sprowls" via Peter Schorsch of Florida Politics
"'We should hang' Ilhan Omar, Florida congressional candidate writes in fundraising letter" via Steve Contorno of the Tampa Bay Times
"Byron Donalds would be a strong contender in CD 19 if he joins the race" via Peter Schorsch of Florida Politics
"Another racially charged incident for Martin Hyde, according to Sarasota police report" via Zac Anderson of the Sarasota Herald-Tribune
"Hillsborough County GOP chair Jim Waurishuk has a long history of conspiracy theories, racism and death threats" via Colin Wolf of Creative Loafing
"In Florida Taxwatch speech, Arthur Brooks pushes people to 'break the habit' of political polarization" via Ryan Nicol of Florida Politics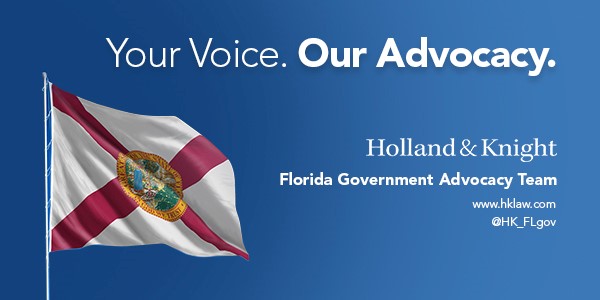 Quote of the Day
"I'm not a billionaire. I can't fund my own campaign. And as the campaign has gone on, it's become harder and harder to raise the money we need to compete. In good faith, I can't tell you, my supporters and volunteers, that I have a path forward if I don't believe I do. So, to you my supporters, it is with deep regret — but also with deep gratitude — that I am suspending my campaign today." — California U.S. Sen. Kamala Harris announcing the end of her presidential campaign.
Bill Day's Latest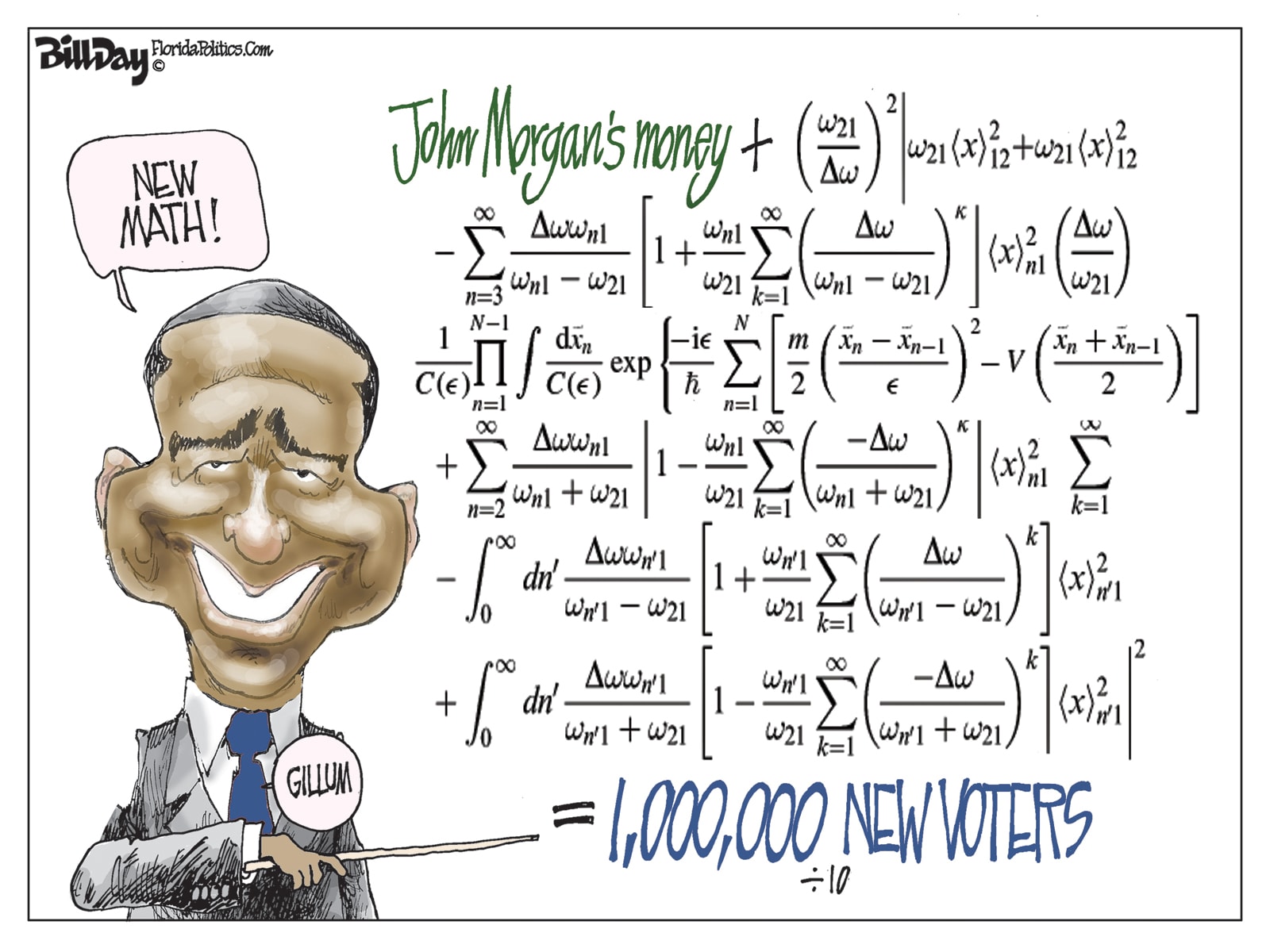 Breakthrough Insights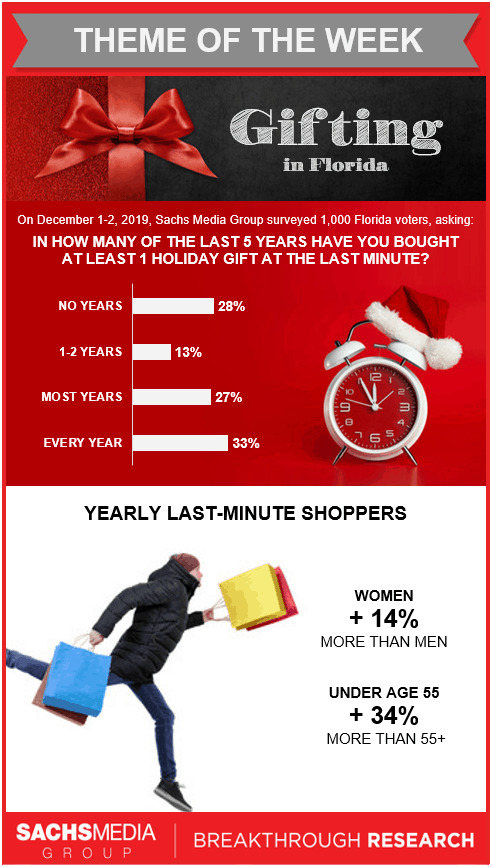 Wake Up Early?
Four cases are on the Florida Supreme Court's Wednesday docket, including an appeal from Death Row inmate Daniel Jacob Craven, a convicted murderer. The hearings begin at 9 a.m. at the Florida Supreme Court building in Tallahassee, 500 South Duval St.
The Board of Governors for state-backed insurer Citizens Property Insurance Corp. will hold a conference call to discuss and provide updates on a number of claims-related issues, including AOB and claims stemming from Hurricane Irma. The call starts at 10 a.m. The call-in number is 1-866-361-7525. The conference code is 5219676193.
Rep. Mike Caruso will announce a $500,000 funding request for the 211 Palm Beach/Treasure Coast Helpline to support people in crisis across the region. Rail company Brightline plans to match the funding if it's approved. The news conference starts at 11:30 a.m. at the Delray Beach Chamber of Commerce, 140 NE 1st St.
The Revenue Estimating Conference will meet to discuss expected gambling revenues for the state. The meeting begins at 2 p.m. in the Knott Building at the Capitol. 
First Lady Casey DeSantis will join Attorney General Ashley Moody and several state agency heads for a "major announcement" at Greenwood Lakes Middle School. The news conference is scheduled for 3:30 p.m. at 601 Lake Park Drive, in Lake Mary.
Former U.S. Attorney Eric Holder will be in Miami for a roundtable on the 2020 Census' impact on the redistricting process for Congressional and state legislative seats. The discussion begins at 3:30 p.m., 10800 Biscayne Blvd.