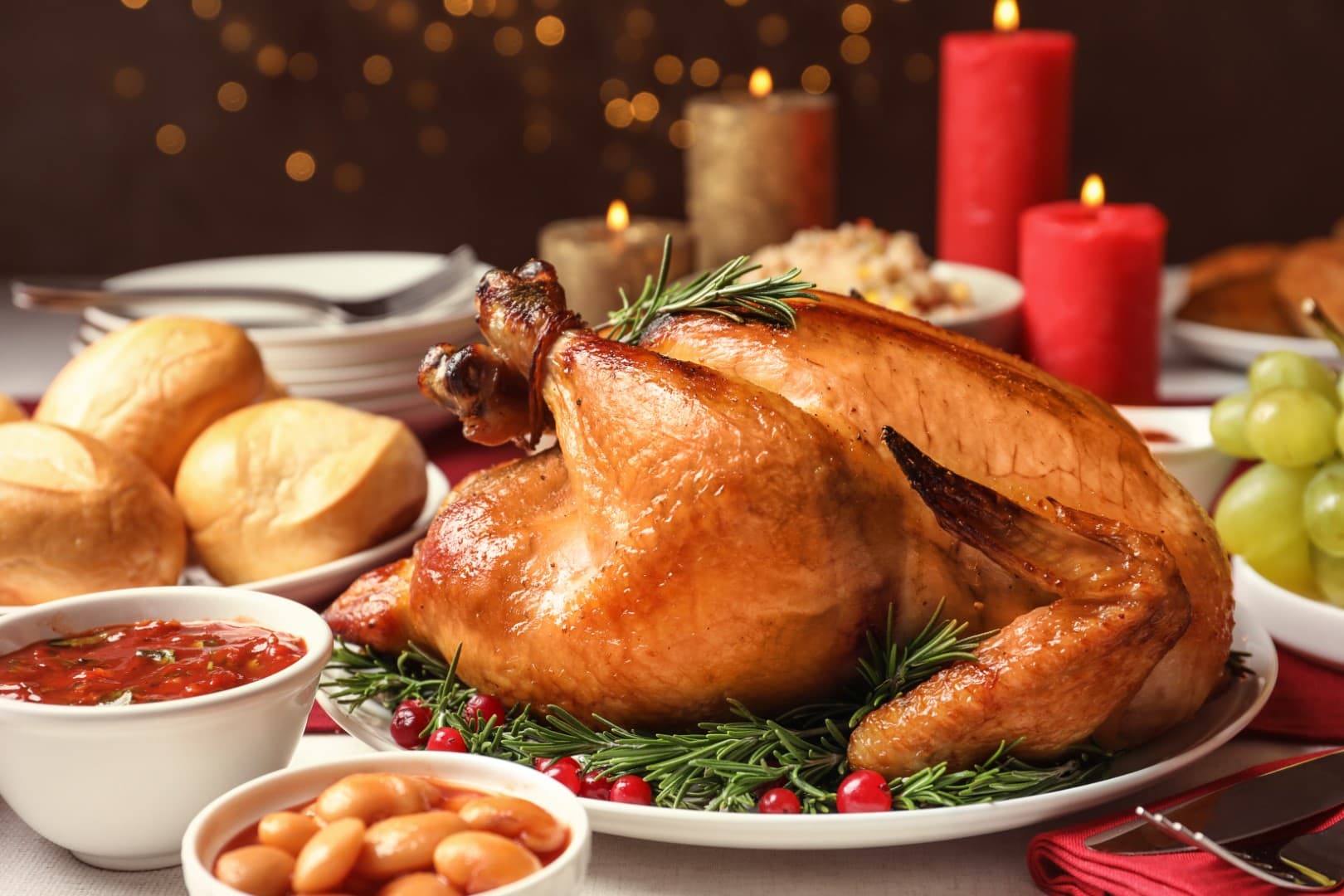 The survey doesn't even take into account shopping sales.
The cost of Thanksgiving dinner remains low, according to a study by the American Farm Bureau Federation.
The study found the average cost of a traditional Thanksgiving dinner for 10 is $48.91, just one cent more than the same study found last year.
"The average cost of this year's Thanksgiving dinner is essentially unchanged from last year, after three years of decline since 2015," said AFBF Chief Economist John Newton. "Americans continue to enjoy the most affordable food supply in the world, but most don't realize only 8 cents of every dollar consumers spend on food goes to farmers," he added.
The average dinner price includes a turkey, stuffing, sweet potatoes, rolls with butter, peas, cranberries, a veggie tray and pumpkin pie.
The biggest part of the cost comes from the turkey with average prices, not assuming sales, coupons or other incentives, at $20.80 for a 16-pound bird. The analysis found this year's turkey price the lowest it's been since 2010.
The cost findings are a result of a team of surveyors who went into stores to find the lowest prices on Thanksgiving staples without considering sales or coupons.
Other items on the menu also declined in cost over last year including cubed bread for stuffing and canned pumpkin pie mix. Other items increased in price over last year including dinner rolls, sweet potatoes and milk.
What consumers actually pay for dinner could be wildly different from the AFBF survey, however, For example, a Turkey at Publix the week of Thanksgiving was on sale for just $0.49 per pound putting a 16-pound turkey at just $7.84, less than half the survey's cost.
The AFBF survey also estimates pumpkin pie at $3.32 for the pie mix and $2.52 for the pie shells, a total of $5.84 for the whole pie. The Publix ad also has pre-made pies on sale for $3.99.
But the survey doesn't include other Thanksgiving meal options often included in family dinners like more expensive beer and wine or charcuterie trays.
An opinion poll in the survey showed that 90% of Americans celebrate the holiday with a special meal with turkey as a staple for 95% of consumers. Half serve both turkey and ham at their Thanksgiving meal. The Farm Bureau price survey included another cost estimate to include ham, potatoes and frozen green beans. Adding those foods to the Thanksgiving menu increased the overall cost to $62.32.
The survey also showed most Americans were surprised to discover the low income margin farmers take home. Three out of four Americans said they were interested in learning more about how their food is produced. The survey results indicate Americans have faith in those who grow their food with 88% saying they trust farmers.
"The Thanksgiving price survey opens the door to a deeper dialogue about how food is produced and how prices remain so stable despite volatility in the farm economy this year and severe weather hampering planting and harvest," Newton said.