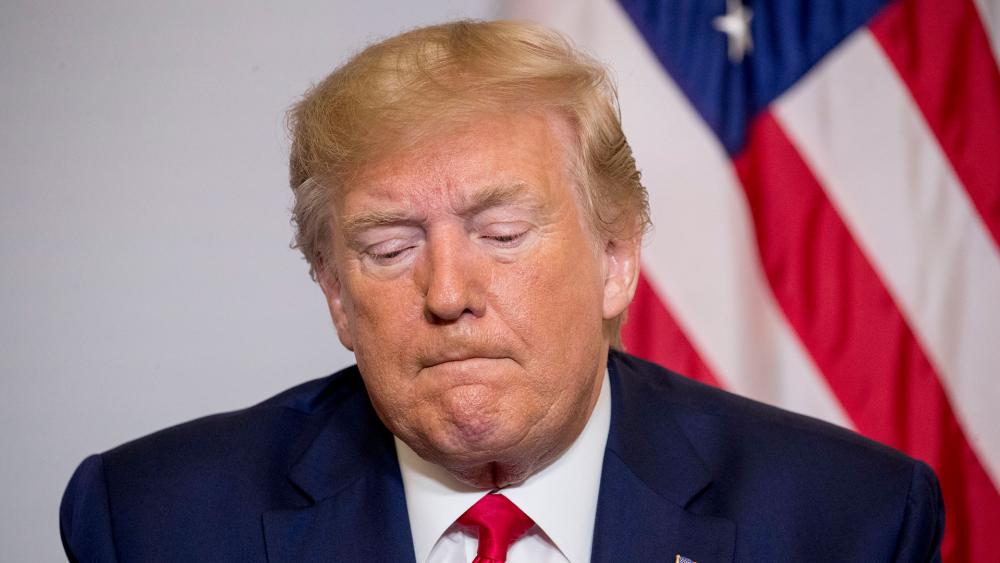 Trump's Tuesday night stop will take place at the BB&T Center in Broward County.
With Donald Trump slated to stop in South Florida for a Tuesday night rally, Florida Democrats are hammering the President for his record during his first-term in office.
During a Monday morning conference call, Democratic U.S. Reps. Lois Frankel and Debbie Wasserman Schultz took Trump to task over his push to repeal the Affordable Care Act, his 2017 tax bill and his immigration policy.
One topic that didn't come up was Trump's policy toward Ukraine that has led to an impeachment inquiry in the U.S. House.
"Before he settles into his fake permanent home in our state, he really needs to do a neighborhood apology tour here first," Wasserman Schultz said at the outset of the call.
"There's no one in Florida that Trump hasn't betrayed or abandoned."
Trump's Tuesday night stop will take place at the BB&T Center in Broward County, which is home to the Florida Panthers. Trump lost inside the deep blue county by more than 25 percentage points in 2016 while still winning Florida overall.
Wasserman Schultz, whose district covers the site of Tuesday's rally, said Trump won't be in for a warm welcome.
"I know, because I represent this community, that our people find his conduct offensive, outrageous, and this is a community that he is coming to that certainly won't welcome him with open arms," Wasserman Schultz argued.
"I expect that die-hard Republicans who have decided they care more about holding onto power than they do about doing the right thing will come to the BB&T Center to hear him. But this is not friendly territory."
The Florida Democratic Party is scheduling a "Defeat Trump rally" outside the BB&T Center Tuesday night. Wasserman Schultz is scheduled to appear.
Frankel and Wasserman Schultz pointed to many policy points where they disagree with the President. But the administration's health care policy garnered the majority of the attention Monday.
Frankel in particular highlighted the fact that Florida has led the nation in ACA sign-ups in the past, with nearly 1.8 million people signing up for coverage in 2019. She argued those individuals would be hurt by Trump's push to have the courts strike down the law as unconstitutional.
"People with preexisting conditions would also lose the benefit of being able to escape discrimination when they buy insurance if the Affordable Care Act is overturned," Frankel said.
"So Florida is bracing for really a big impact."
And Wasserman Schultz also pointed out Democrats' call to reign in prescription drug prices.
"Where's Trump's plan? Where's his leadership on the issue?" Wasserman Schultz asked.
"Maybe he should skip a round or two of golf and focus on our seniors for once. They desperately need help on this front."
In the 2018 midterms, Democrats also focused on the issue of health care as they argued they should regain control of the U.S. House.
That effort paid off. And with polling on impeachment showing a mixed reaction from the public so far, the party appears to be signaling it will once again focus on health care and other policy differences in 2020.
Trump's Tuesday event is part of his "Keep America Great" tour. It's also being billed as a "homecoming rally" due to Trump's recent decision to swap his primary residency from New York to Florida.
The Trump 2020 campaign has also begun placing radio ads in Miami, Fort Lauderdale and Orlando. Those ads are target the black community as Trump seeks to repeat his 2016 victory in Florida.
Wasserman Schultz argued Trump's attention to the state is a sign of its importance to his reelection campaign.
"There's no path to victory for Trump without Florida and they know it."