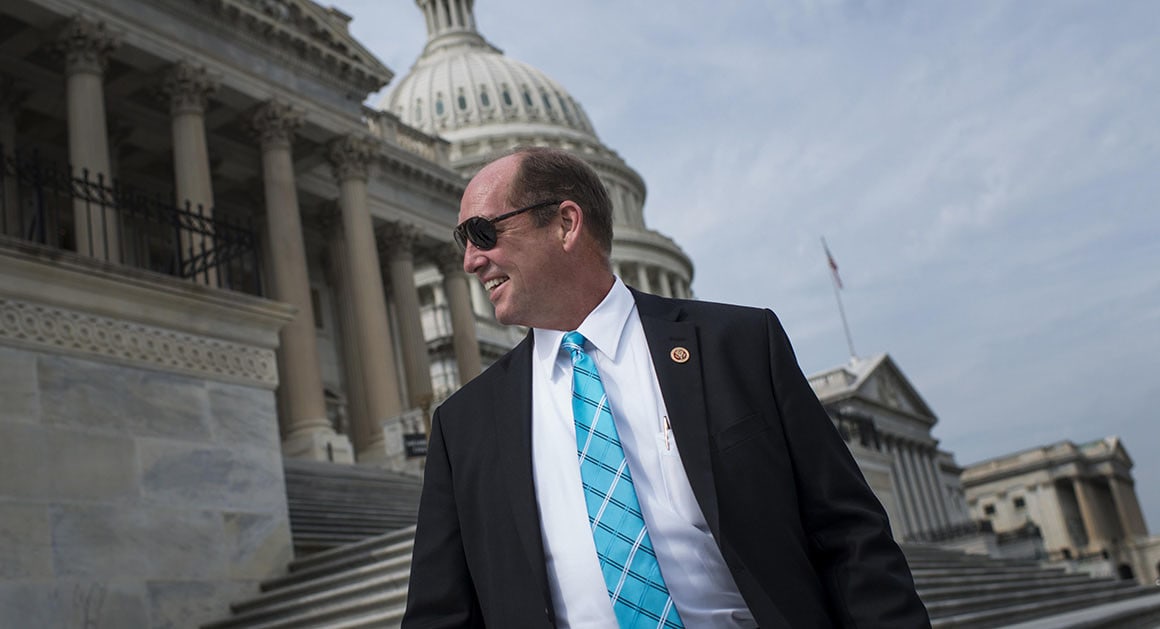 Congressman continues to mull a fifth term.
While it's not a sure thing that U.S. Congressman Ted Yoho is running for a fifth term, a new survey suggests that's what voters want.
A poll from Meer Research, assisted by Vox Populi Communications, says that Yoho would not suffer if he broke his four-term pledge.
Per the survey, "29% of Republicans would be more likely to vote for him and only 22% would be less likely to do so. Thirty nine percent of those asked responded that it would make no difference."
With poll respondents from Florida's 3rd Congressional District, Yoho has an 84% favorability rating, and would steamroll any of three potential challengers.
Per the survey, he would beat Judson Sapp 75% to 11%. Sapp, a Clay County businessman, ran against Yoho in 2018.
Sapp was recently endorsed by Sean Spicer, but the survey says that doesn't matter: "only 28% of Republicans would be more likely to support a candidate endorsed by the former Presidential Press Secretary with 15% less likely and 51% of Republicans expressing that it would make no difference."
The poll also shows Yoho beating another filed candidate, Amy Pope-Wells, 75% to 9% and Clay County Commissioner Gavin Rollins 71% to 8%.
Rollins has said he would only run if Yoho stood down.
Yoho's position would be strengthened further by an endorsement from Pres. Donald Trump, which he enjoyed in 2018: "Republican voters would be 69% more likely to vote for the endorsed candidate with only 22% less likely," per the media release.
The automated phone poll reached 533 registered Republican voters in the district, with a Margin of Error of 4.24%.
Yoho, though fundraising at a jog so far, clearly has encouragement to ramp up operations.
The Congressman raised $49,410 in the 3rd quarter of 2019, which ran through Sept. 30. This is nearly two-thirds of the $76,614 he has raised this cycle.
Of that money, just two checks totaling $5,000 came from Florida political action committees, with one more individual contribution from Florida.
Yoho's campaign committee has nearly a quarter-million dollars on hand. This factors in third-quarter spending of over $26,000, including a $318 tab at a Trump Hotel in D.C.
The party split of the North-Central Florida district, which includes portions of Alachua, Bradford, Clay, Marion, Putnam, and Union counties, is favorable for the incumbent. CD 3 has 200,504 Republicans, compared to 175,561 Democrats; NPAs and third parties comprise the rest of the district's 487,002 voters.