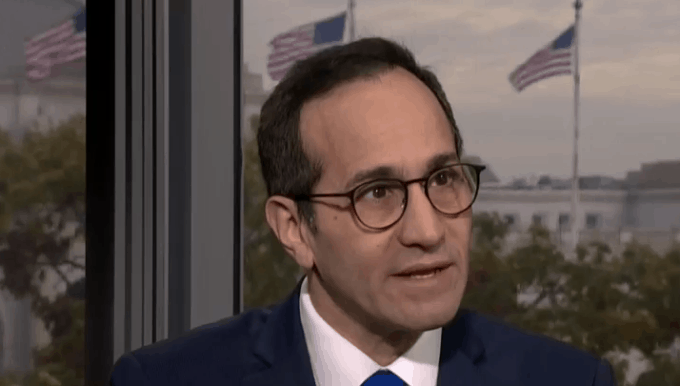 "Stay tuned," said Gov. Ron DeSantis aide Beau Beaubien.
"Stay tuned" for news as early as this week on the replacement search for ousted state chief financial regulator Ronald Rubin.
At least that's the implication from Gov. Ron DeSantis' Director of Cabinet Affairs, Beau Beaubien, who divulged no further details following a Monday Cabinet meeting.
In July, the Governor and Cabinet fired former Office of Financial Regulation (OFR) Commissioner following reports of sexual harassment and inappropriate workspace comments.
Since then, Governor's office hasn't given an update on the nationwide search for Rubin's replacement.
OFR Inspector General Bradley Perry issued a 66-page report mid-July outlining Rubin's "sexual harassment and other acts of discrimination" that broke internal and other policies. The report claimed he indirectly referred to sexual matters, disparaged "rednecks" and bowtie-wearers, and criticized certain OFR employees as being "too old."
Rubin, who denies the allegations, was suspended mid-May over the initial revelations of improper behavior from an OFR employee as CFO Jimmy Patronis called for the internal investigation.
The Governor and Cabinet — comprising Patronis, Attorney General Ashley Moody and Agriculture Commissioner Nikki Fried — can collectively hire and fire government positions including the OFR Commissioner. Fried, the sole Democrat in the Cabinet, withheld her vote on the July motion to fire Rubin, citing public notice concerns.
In August, Department of Financial Services general counsel Peter Penrod suggested Rubin may face perjury and other charges for what Penrod described as patently false statements while defending himself.
Then in late September, Rubin sued the state, arguing he was denied public records for his "investigation of racketeering, political corruption, abuse of power and misuse of taxpayer money at the highest levels."
As OFR commissioner, Rubin was paid $166,000 a year to oversee an agency of nearly 360 employees and an operating budget of about $41 million a year.
Rubin was once an enforcement attorney for the federal Consumer Financial Protection Bureau and worked at the U.S. Securities and Exchange Commission (SEC). He had been a "self-employed freelance writer" for over three years before taking the OFR job.