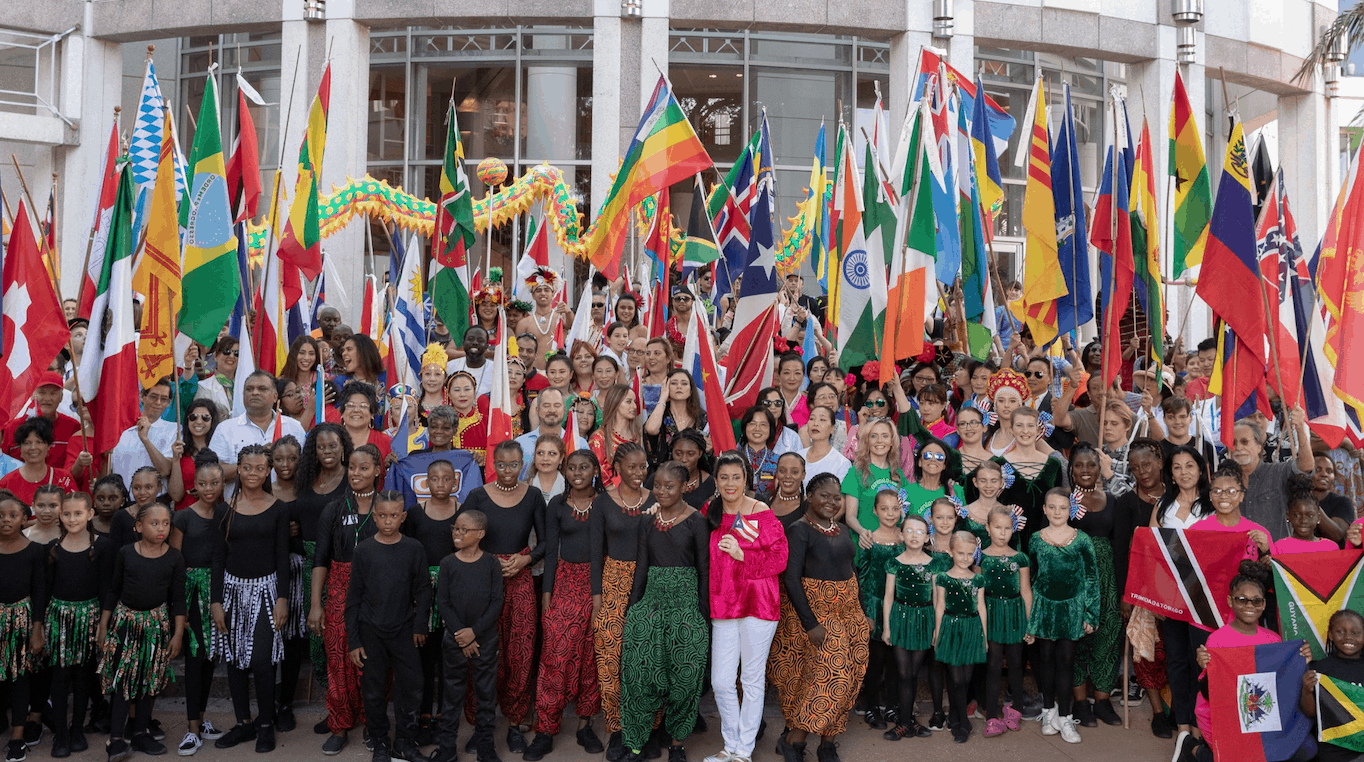 Festival highlights Orlando's international basis with music, dance, poetry, fashion, and entertainment.
A 21st-century version of the story of immigrants and natives getting together to share food and give thanks might look a little like downtown Orlando this weekend.
The city is hosting Orange County's second annual FusionFest on Saturday and Sunday, a two-day extension of the Thanksgiving theme, expanded to scores of immigrant cultures sharing not just their foods but their music, dance, poetry, fashion, and entertainment.
Thanksgiving, offered Terry Olson, Orange County arts and cultural affairs director, "was about immigrants working together with natives to share and be thankful.
"So FusionFest is about acknowledging all of us as immigrants from someplace or another, and being thankful, and how we share and respect our various heritages, and how we together create our own Central Florida identity," Olson said.
Last year's inaugural event drew about 8,000 people. This year organizers are preparing for 20,000 for an event spreading from the Seneff Arts Plaza at the Dr. Phillips Center for the Performing Arts, across Orange Avenue to the Orlando City Hall Commons Plaza.
The event's credo: "I can be me here."
More than 100 cultural presentations of various types are expected. Highlights include a parade and flag procession to kick things off at noon each day, 10 fashion shows spread out through the afternoons, and fusion food contests, with chefs challenged to combine fare from two or more cultures. There also will be various merchandise galleries.
Short films will be shown, showcasing the stories of 23 notable Orlandoans who came from across the globe. Poetry readings and spoken-word storytelling will take place, expressing varied life experiences. There also will be internationally flavored games at a station set up for people of all ages.
Food will be offered by numerous cultural vendors, in tapas-size portions, throughout both days.
A two-hour global street dance starts at 7 p.m. Saturday.
FusionFest is a project of the Downtown Arts District, with support from Orange County government, the Orlando Downtown Development Board, and the Dr. Phillips Center for the Performing Arts.