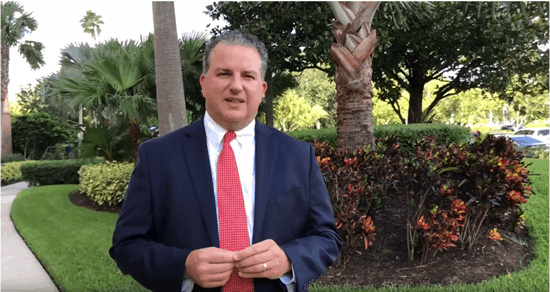 Penrod previously worked as the department's General Counsel.
Peter Penrod is now working as Chief Financial Officer Jimmy Patronis' Chief of Staff.
Patronis announced the hire on Monday by way of an email to Department of Financial Services staff.
"I'm proud of the work that we have accomplished since I've taken office. Our achievements wouldn't be possible without your dedicated work each and every day," Patronis said in the email.
"I have a very exciting announcement to make about our team. Effective immediately, Peter Penrod will be serving as my chief of staff.
"With Peter in this new role, I am confident that we will enhance our ability to serve our great state. He has a strong legal mind, a solid track record of leadership and an extensive background in public service. It's clear he is committed to making sure the office builds on our successes," Patronis concluded.
The new position is a step up for Penrod, who had been working as General Counsel within the department and oversaw the Divisions of Risk Management and Rehabilitation and Liquidation.
Prior to joining DFS, Penrod was the General Counsel for the Department of Economic Opportunity. He has held numerous other positions in government and the legal profession.
Penrod replaces Ryan West, who had served as Chief of Staff since shortly after Patronis was appointed CFO in 2017.