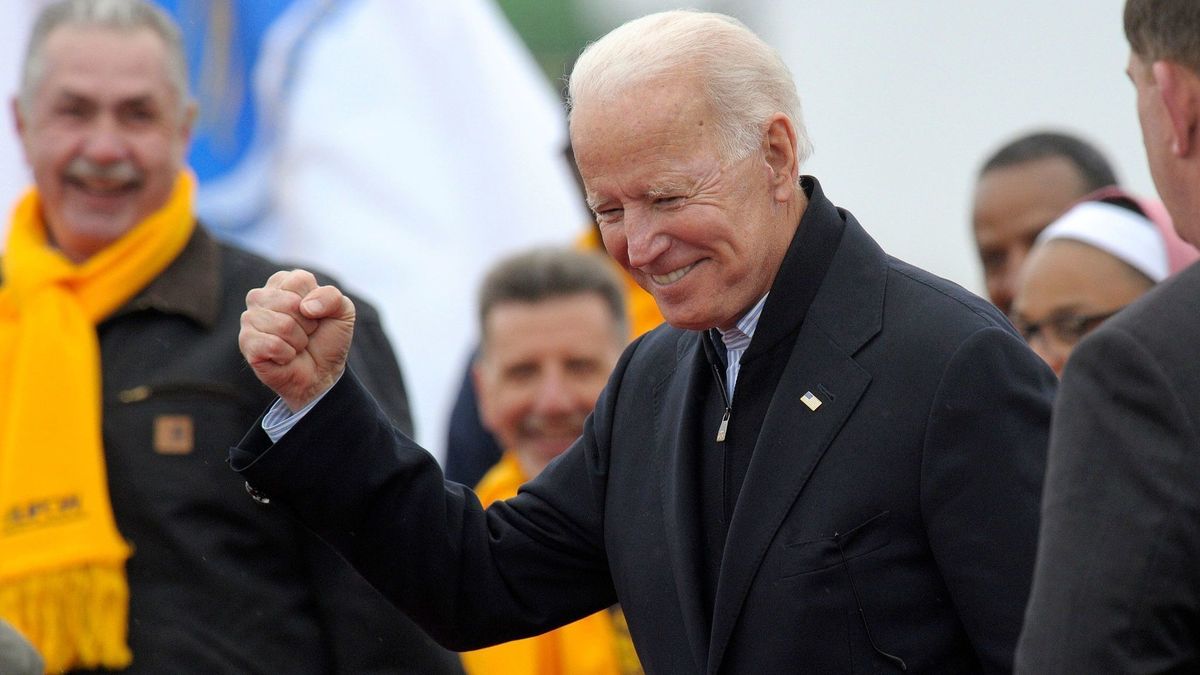 The endorsement is another big get for Biden, whose has earned significant support from the black community.
State Sen. Audrey Gibson says she's backing former Vice President Joe Biden in the 2020 Democratic presidential primary.
The news was first reported by POLITICO.
The endorsement is another big get for Biden, whose support among the black community is one of the biggest drivers of his lead in the polls.
Gibson released a statement explaining her decision Wednesday.
"There are plenty of reasons to support Joe, but for me, it boils down to this: Joe Biden is a fighter, leader, and advocate for all Americans," Gibson said.
"Joe has fought for civil rights throughout his entire career and stood shoulder-to-shoulder with President [Barack] Obama as vice president. Joe's connection to and with the African American community is enduring, genuine, and strong."
A national Quinnipiac survey released Tuesday had Biden in the lead, earning 24 percent of the vote. But he received a whopping 43 percent support from black voters. That was near four times the level of support for the U.S. Sen. Bernie Sanders of Vermont, who placed second among black voters, earning 11 percent support.
"I understand he's not an African American, everybody understands that part," Gibson said of Biden, according to POLITICO. "That doesn't mean he cannot be communicative and be focused on issues that impact certain African American communities."
Biden's overall lead in the contest has fluctuated in recent months. U.S. Sen. Elizabeth Warren of Massachusetts briefly overtook him in the national polling average, according to RealClearPolitics. But Biden has since regained his lead.
Of course, the primary process is conducted state-by-state, meaning candidates' early success could impact his or her chances of securing the nomination. Biden currently trails in Iowa and New Hampshire to South Bend Mayor Pete Buttigieg, according to RealClearPolitics.
But Biden maintains a hefty lead in more ethnically diverse early states, such as Nevada and South Carolina.
That strength could carry over to Florida, with Gibson being the latest in a long line of state Democrats to get behind Biden's campaign. At least two dozen Democratic members of the state Legislature have now endorsed Biden out of a possible 64, according to a count by POLITICO.
Biden maintains a nearly 16-point lead in Florida, according to the polling average. The latest survey in the contest — an October New York Times/Siena College poll — saw Biden earning 27 percent support, which gave him an eight-point lead over Warren. Biden garnered 31 percent of the black vote in that poll, giving him a 12-point lead over Warren among that demographic.
Gibson argued Biden would be the most effective candidate in achieving Democrats' policy goals going forward.
"As a leader, Joe has always governed by the truth that there is far more that unites us than divides us. As the Florida State Senate Minority Leader, I couldn't agree more: we must work together to move the people's agenda," Gibson said.
"Here in Florida, we need urgency in our leadership. And, while many Democratic candidates have laid out ambitious and commendable policy proposals, Joe is the only leader that will actually get these things done — and not next month or next year, but immediately. I look forward to working to make sure he is our next President."