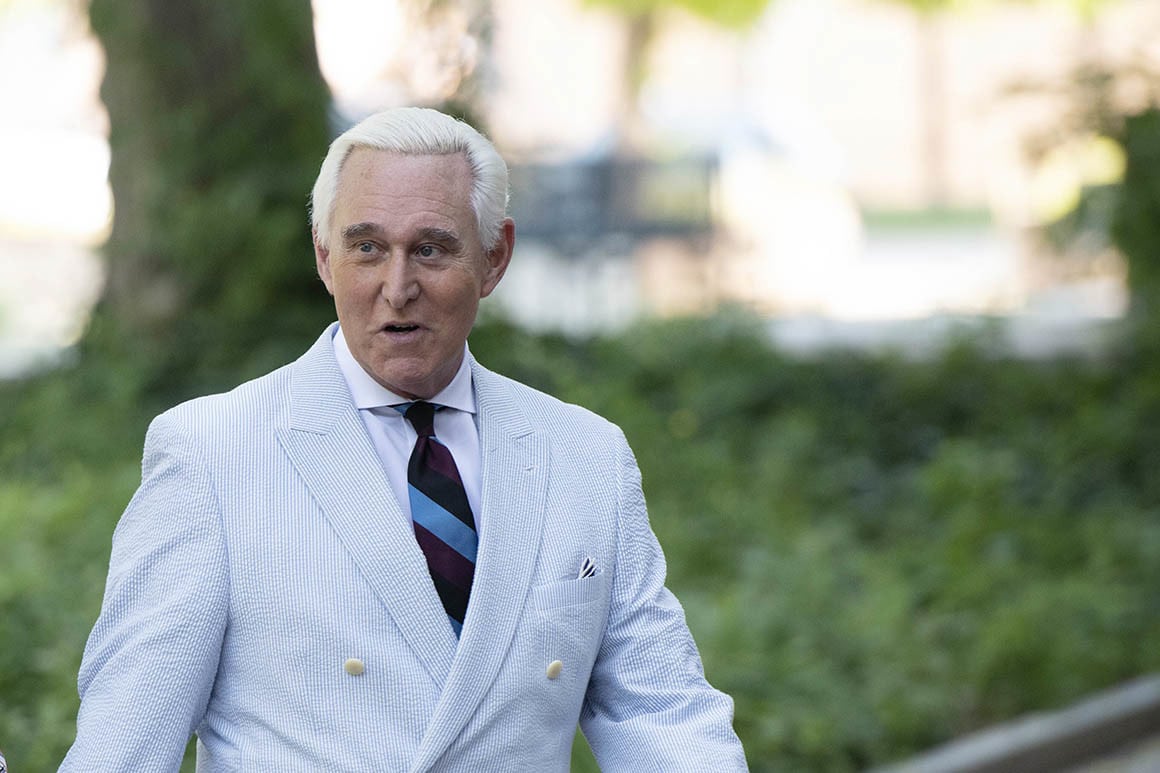 A federal judge approved travel plans.
Roger Stone, a longtime Donald Trump associate found guilty of witness tampering and lying to Congress, got one holiday wish. A federal judge will let him spend his last Thanksgiving before a prison sentence in Orange Park.
U.S. District Judge Amy Berman Jackson granted a travel request for Stone to come to the Clay County town Wednesday and stay through Sunday. But he's forbidden from going anywhere else in that time.
"Defendant may not travel to any location aside from that set out above and must contact Pretrial Services within the first business day by telephone upon his return," reads a strict court order.
Right now, Stone is only permitted to travel within Florida's Southern District, which does not include the northeast Florida town. But Stone said in court documents his family has holiday plans in Orange Park.
Prosecutors had no objection to Stone's travel plans.
Stone earlier this year was convicted of seven counts in a federal indictment that accused him of lying to Congress, tampering with a witness and obstructing the House investigation into whether the Trump campaign coordinated with Russia to tip the 2016 election.
He was one of six Trump aides or advisers convicted of charges connected to an investigation by Special Counsel Robert Mueller into Russia meddling in the 2016 Presidential Election.
Ultimately, the Mueller Report outlined a meeting between Stone and a Russian operative attempting to sell dirt on Democratic Presidential Candidate Hillary Clinton.
As the court case proceeded against Stone, further details previously redacted in the Mueller report showed a greater extend to which Stone was involved with meddling.
Stone could go to prison for as much as 20 years, which would be a significant sentence for the 67-year-old. But he won't be sentenced until February. Until then, he's allowed limited travel but faces a gag order on any communication with the media.
He has been one of the most high-profile and publicly provocative associates of President Trump, often seeking out media attention and speaking at public gatherings of Trump supporters.
As he faced court charges, he attended multiple fundraisers in the state of Florida earlier this year.