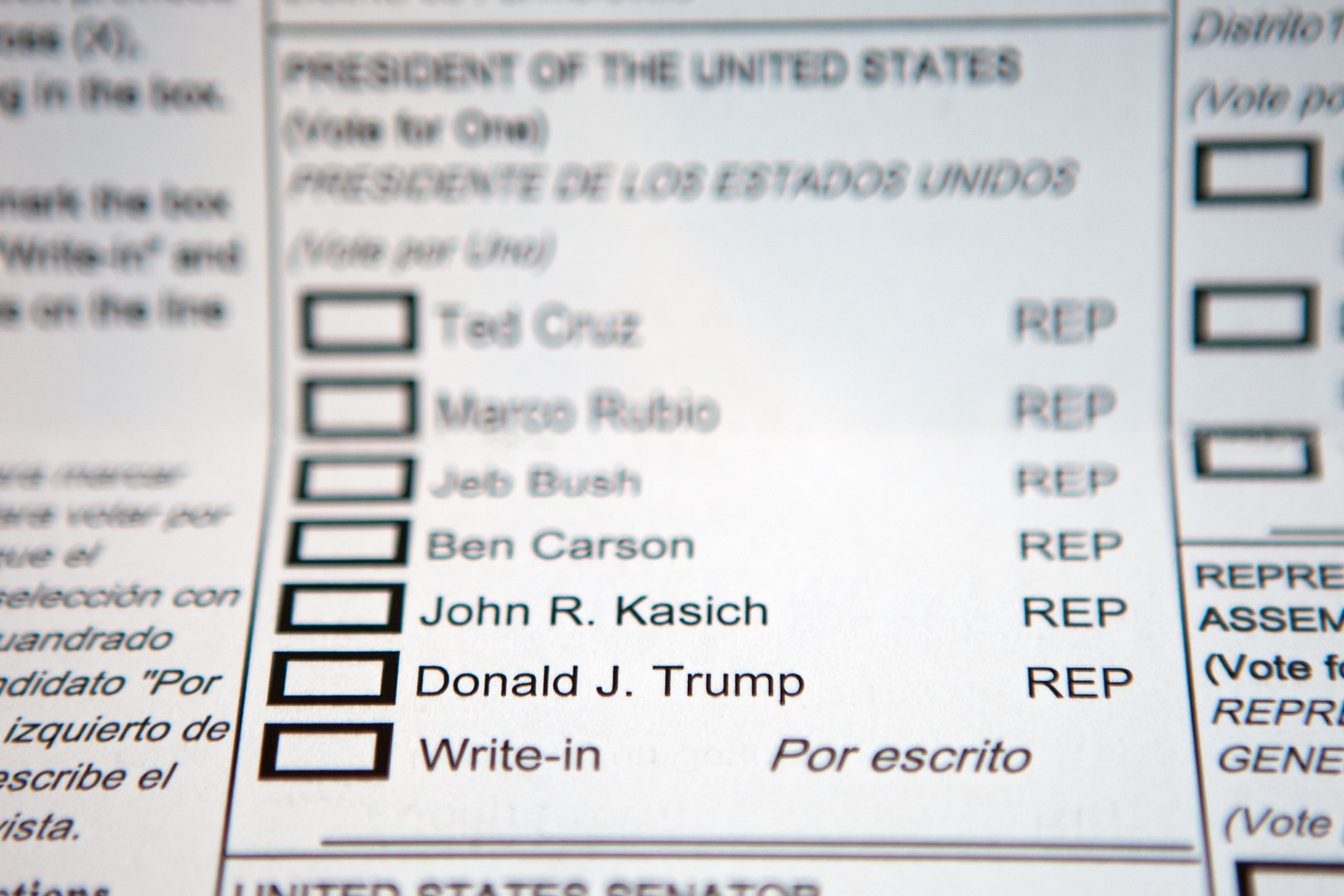 All Voters Vote had 767,236 valid signatures as of Wednesday afternoon
A proposed constitutional amendment that would allow voters to cast a ballot in primary elections regardless of party affiliation has enough signatures to make the 2020 ballot.
The initiative, backed by political committee All Voters Vote, had 767,236 signatures as of Wednesday afternoon, according to the Florida Division of Elections website.
Constitutional amendments need 766,200 signatures to make the ballot, a figure tied to 8% of the turnout in the most recent presidential election.
Amendments must also clear signature thresholds in more than half of Florida's 27 congressional districts. All Voters Vote has met the bar in 15 districts.
The open primary amendment would allow "all registered voters to vote in primaries for state legislature, governor, and cabinet regardless of political party affiliation."
The change would put party nominees, third party candidates, and everyone else on the same primary ballot, called by some a "blanket primary" and others a "jungle primary." The two candidates who do the best would move on to a general election, unless just two candidates initially qualify, in which case the primary closes it out.
A poll conducted in October found less than half of Florida voters support the change, putting it well short of the 60 percent threshold needed for constitutional amendments to pass.
Still, the proposal has the backing of some deep pocketed donors, including billionaire Mike Fernandez. As of Oct. 31, the committee had raised about $6.9 million. Nearly all of that cash has been spent on the petition gathering effort.
All Voters Vote is sponsoring a second ballot amendment that would open up the primary elections U.S. House and U.S. Senate, though it only has a handful of petition signatures.