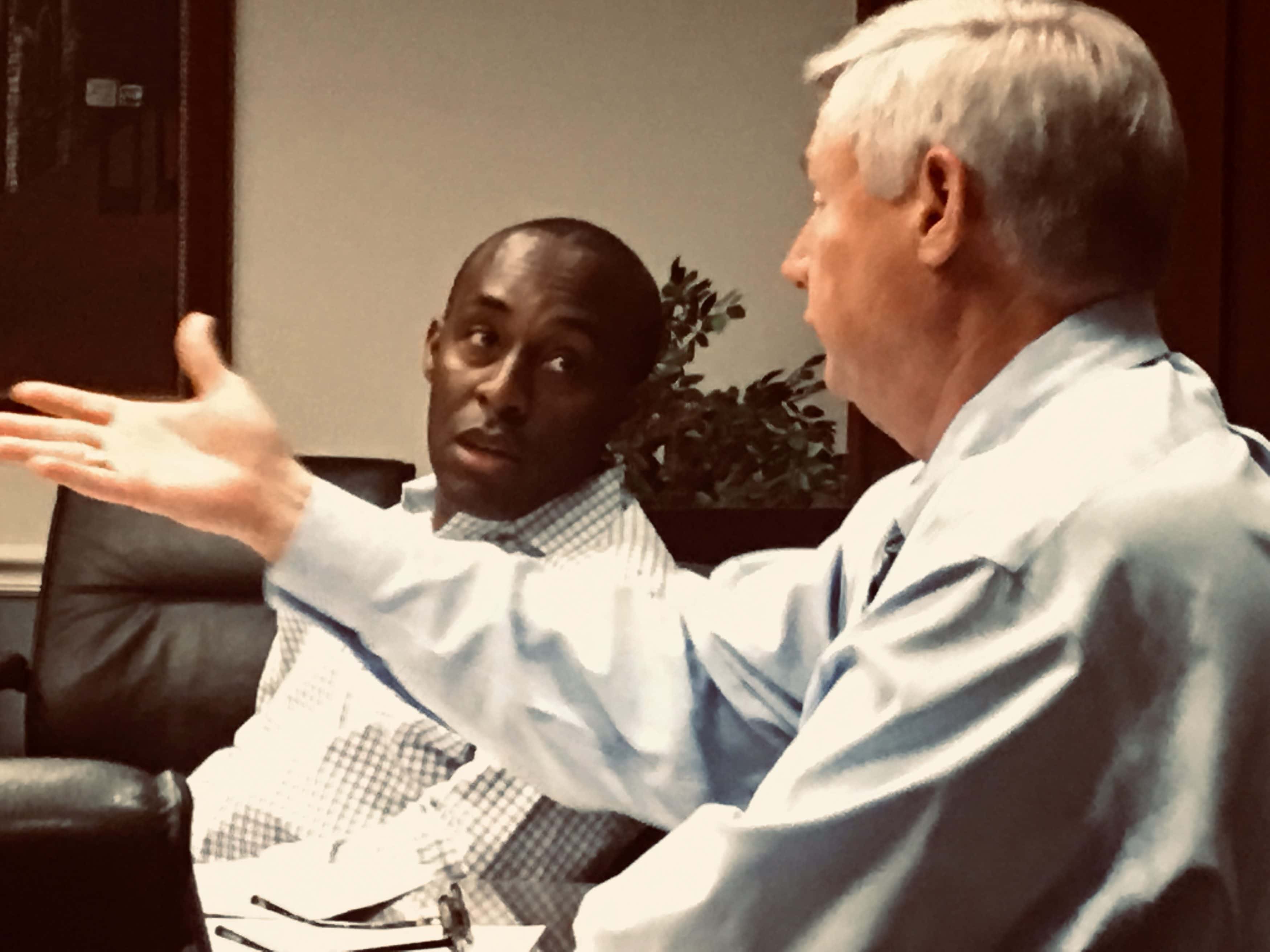 "Find new leadership and move ahead!"
Jacksonville's great debate about whether or not to privatize its utility is entering its third year and one City Councilman has had his fill.
On Friday evening, Matt Carlucci issued a statement calling for the resignation of JEA CEO Aaron Zahn.
Zahn, whose "passion" for the job proved to be a decisive factor in his hire a year ago, "needs to find a place for his skill sets," writes Carlucci.
However, "CEO of the JEA IS NOT THE PLACE."
Talks of privatization have "long lost credibility," Carlucci insists.
"This is an issue very fouled up with lost credibility beyond repair," Carlucci noted. "Find new leadership and move ahead!"
Florida Politics asked Carlucci if this board could be trusted with a replacement.
"The board members are to be independent and not [to] answer to any political persuasion," Carlucci said.
Despite at least one candidate who seemed to external observers to be more qualified than Zahn, the board chose the current CEO, whose rise has been a function of the Mayor Lenny Curry political machine.
JEA's board chair, in a statement released just before midnight Friday, countered Carlucci's assertion.
"When JEA's board appointed Aaron Zahn as our managing director and CEO, we placed our full faith and support in his ability to organize a strong senior leadership team to take JEA through a 10 year strategic planning process. Today I was surprised to hear about Councilman Carlucci's demand for Mr. Zahn's resignation," said chair April Green.
Green was among the most enthusiastic backers of Zahn during the CEO vote, giving him the highest possible marks for abstract considerations such as "stakeholder management" when scoring candidates.
"As appointed and elected officials we have the duty and responsibility to work collaboratively on the most pressing and complicated issues facing our City. We simply cannot do things the way we have always done them. We have to address the future with open eyes, ears and hearts," Green noted.
"JEA's board has been conducting a very public strategic planning process regarding the future of JEA. I am pleased the City Council has joined JEA's strategic planning dialogue via Councilman Boylan's professionally stewarded workshops. It is our responsibility to work together on the issues facing JEA.  While the discussions are uncomfortable, they are necessary and require all participants to be open to and thoughtful in our dialogue.  Our Consolidated form of government requires it and our customers deserve it," Green added.
Green's statement does not address the substance of Carlucci's complaints.
Curry, who appointed this board that the City Council enthusiastically confirmed, offered tepid support for the seven-person panel when asked before Thanksgiving, despite a "frustrating, bumpy, rocky," and at times "aggravating" process.
"They need to get their process right … they're people, they're human beings, they're good public servants, private people who care about the future of Jacksonville," Curry said.
While even JEA's staunchest critics would not contest whether board members are, in fact, "human beings," many wonder if this board has what it takes to guide the utility.