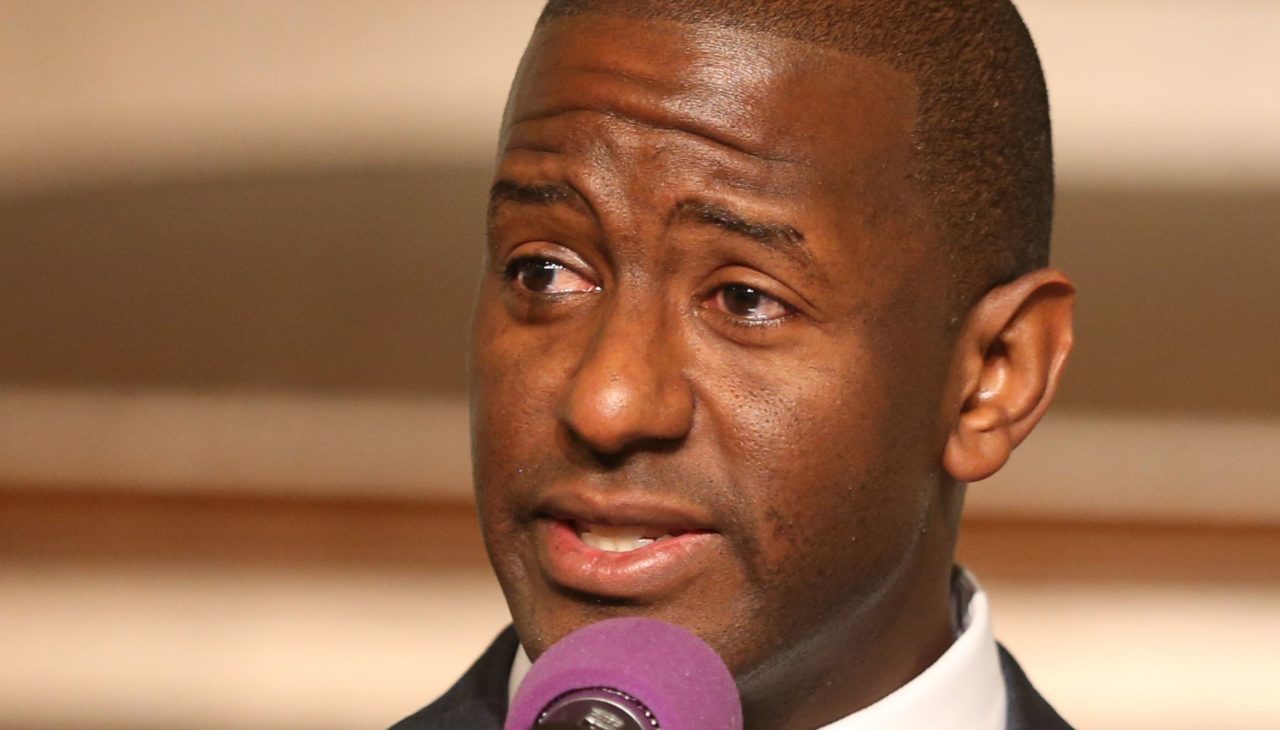 Gillum recently announced that he is teaming up with Forward Majority.
Ever since Florida Politics reporter Jacob Ogles questioned how former gubernatorial nominee Andrew Gillum is spending the more than $3.5 million he did not spend on his losing 2018 bid, the Democrat has engaged in a barrage of activity — probably to distract from the fact that he's paid his lawyers and lobbyist buddies more than $1.5 million since last year with not much to show for it.
In addition to a display of smoke and mirrors about how many voters his shadowy network of organizations can take credit for registering, Gillum announced that he is teaming up with Forward Majority, a super PAC fresh off historic victories in Virginia's legislative races, to target as many as 25 Florida House seat that Democrats believe could go from red to blue with better organization and more money from outside groups.
As Gary Fineout of POLITICO Florida first reported, Gillum said his political committee, Forward Florida, would donate $150,000 to the House Victory Caucus, an arm of the Florida Democratic Party. Forward Florida will conduct targeted voter registration, including going door-to-door to register voters in House districts they want to flip. Gillum will help raise money nationally for Forward Majority and plans to hold a fundraiser with state House Democrats in January in Palm Beach County.
That's all well and good, but if you are Republican Chris Sprowls, the incoming Speaker of the House who is in overall command of the GOP's House campaign operation, and Mat Bahl and Tom Piccolo, Sprowls' chief lieutenants on the campaign trail, you could not be more happy than knowing that Gillum, as divisive a figure as there is in Florida politics, will now be linked to a slate full of Democrat legislative candidates.
As Gillum and Forward Majority's are quick to point out, "eleven of the 14 Republican seats Democrats need in order to take the House went for Gillum or Democratic U.S. Sen. Bill Nelson in 2018. The Democrats also attempt to make the case for a favorable map by arguing that "Gillum and Nelson narrowly lost in several other (House seats), including a handful where they were bested by 6 percentage points or less." The seats include several in South Florida and along the Interstate 4 corridor.
Putting aside the logic employed here by Gillum and Forward Majority — that if they have eggs they could have eggs and ham if they had ham — it's remarkable the gift Gillum has given to the Republicans by injecting himself into these down-ballot races during a presidential election cycle during which Florida Democrats traditionally perform better.
Donald Trump was supposed to be the bogeyman Democratic legislative candidates would use to scare moderate (primarily female) Republican voters in November 2020. Now, Gillum is saying to that 'hold my beer' and offering himself up as an albatross to hang around his fellow Democrats' necks.
Because make no mistake about it, Gillum triggers moderate Republican voters. It's why he lost in 2018. His neo-socialism … his ethical challenges … his radical policy proposals … they all serve to motivate center-right voters who might otherwise be persuaded to back more centrist candidates.
So in 2020, for every mailer sent that includes a picture of Trump and GOP House candidate X, there will be a television spot with Gillum and Democrat House candidate Y.
Gillum has made the state legislative races about him rather than the erstwhile contenders running in places like House District 59 and 72.
With his $150,000 contribution, Gillum has effectively neutralized one of the few advantages House Democrats may have had in 2020.
Merry Christmas, Speaker Sprowls.