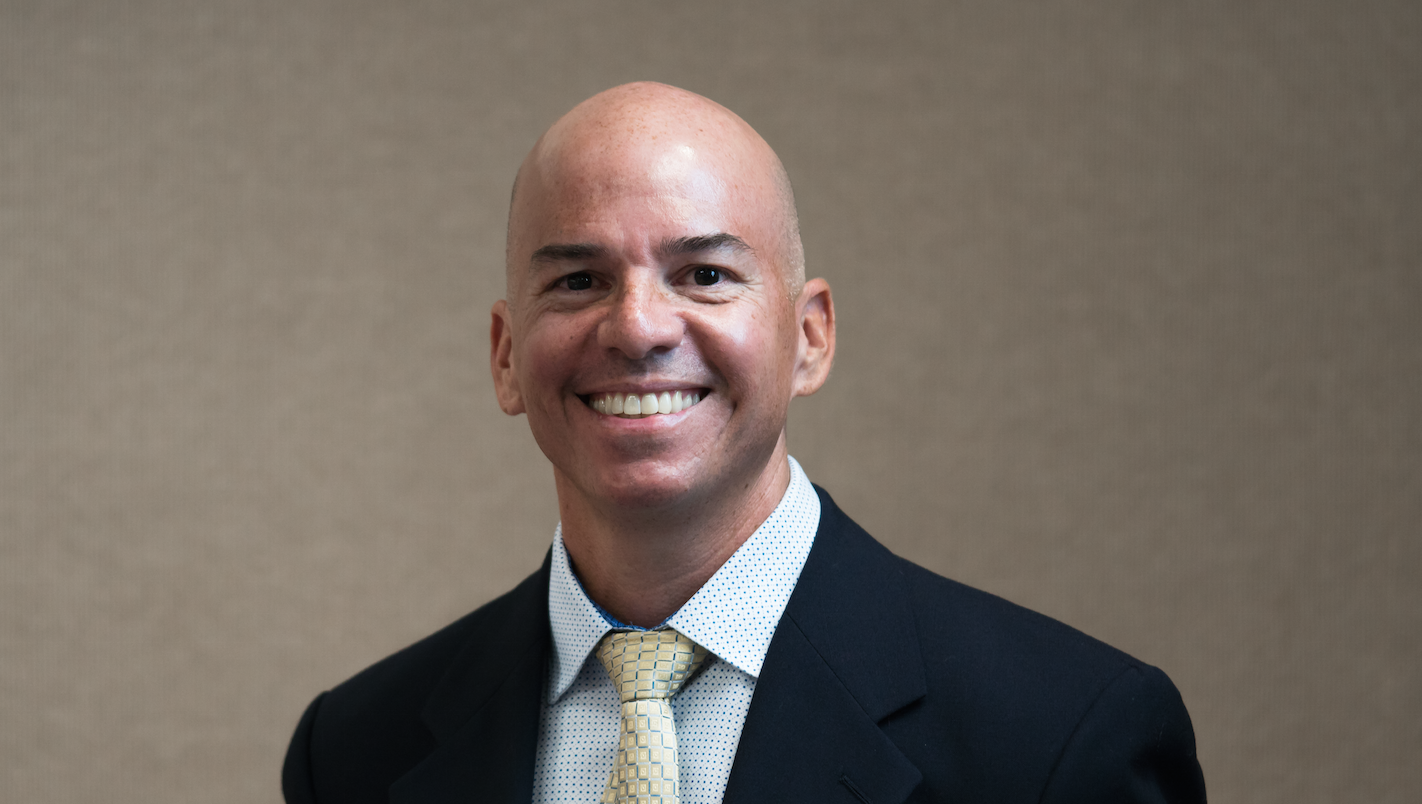 Phil Moore charges that Randy Fine bullies local officials
Democrat Phil Moore has filed for a rematch with state Rep. Randy Fine after their 2018 House District 53 battle turned nasty at times and ended with a solid reelection victory for the Brevard Republican.
Moore, 45, a Palm Bay health care professional, opened his new campaign Tuesday with a blistering attack on Fine, vowing to paint the two-term lawmaker as someone who bullies and disrespects local elected officials while pushing preemptions over home rule, and charging them with corruption.
"It is a question I got asked: Why on Earth would I want to run again because it was such a vicious and nasty campaign the last time that Randy ran against me," Moore said. "But one of the reasons is we still have a boy-who-cries-wolf acting as our representative. We have a candidate who cries wolf that everyone else is corrupt and pits people of our county against our locally-elected officials.
"It has created a lot of divisiveness," Moore said.
Fine declined Tuesday to respond to Moore's statements.
In 2018 Fine won 55 to 45, outperforming both now-U.S. Sen. Rick Scott and now-Gov. Ron DeSantis in HD 53 in what was billed as a blue-wave election.
HD 53 covers southern Brevard County.
As in that campaign, Moore sees home rule and environmental issues as key distinctions between himself and Fine, and intends to run on them again. On the former matter, Fine has championed or supported several efforts by the Florida Legislature to push preemption of local authority.
On the latter, however, Fine has pushed some key legislation to aid in the cleanup of Indian River Lagoon. Moore, however, charges that the incumbent has been cherry picking, not establishing a serious environmental record. Moore points to Fine's support for preemption preventing local bans on non-reusable plastics, for new toll roads across west-central Florida, and his lack of support for fracking bans.
"I consider myself a rue environmentalist, not someone like Randy," Moore said. "I take my lead from the conventions of the scientific community and what has been studied, on where we need to go with the Indian River Lagoon.
But the heart of Moore's platform is support for local control and local elected officials.
"The way it works best is if a state representative listens to what the cities need and where they are failing, and they are going to let us know what they need from the state, whether it be dollars or setting regulations, and then allowing the cities to work within parameters, and then not to just bash them and say they're not dong their job," Moore said.