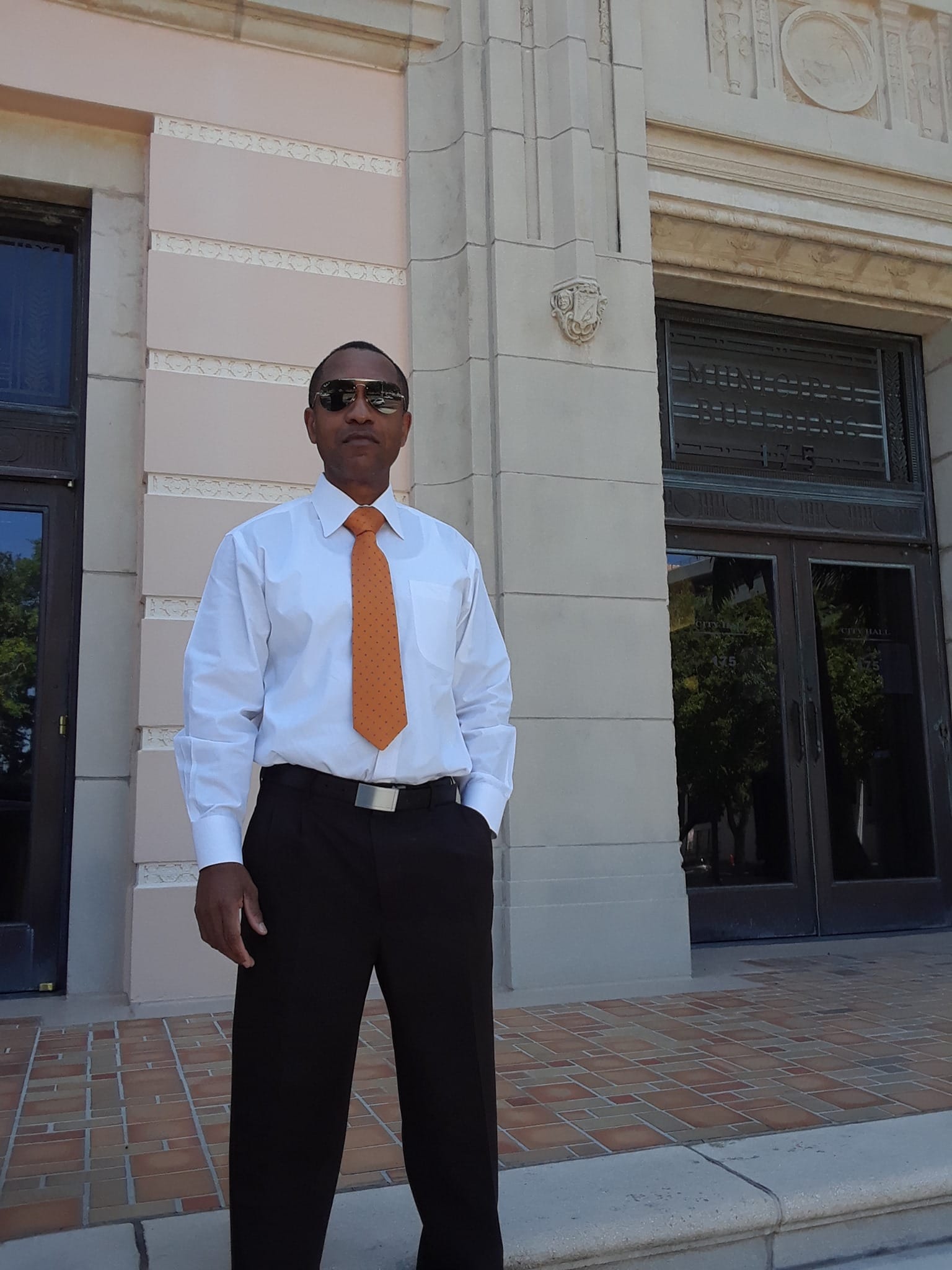 He also opposes prison reform because 'prison is the reform.'
Chico Cromartie, the anti-LGBTQ firebrand who ran for St. Petersburg City Council earlier this year, is now throwing his name in the hat for Pinellas County Commission.
Cromartie filed for the District 7 seat Commissioner Ken Welch is vacating to run for St. Pete Mayor. He's the first Republican to enter the race.
Cromartie is a fringe candidate with controversial views even his own party won't get behind. His Facebook feed is rife with hate against the LGBTQ community and, more recently, denials about the Holocaust. Cromartie also claims the black community is to blame for their own economic woes and that they should be jailed for longer, not granted prison reforms pushed by "liberals."
"South St. Petersburg is a prime example of what Black corruption and Black self interest can do to a city! South St. Petersburg doesn't have an economic problem because south St. Pete IS the economic problem," Cromartie wrote on Nov. 24.
In that same post, Cromartie implied that police shootings of black suspects are warranted.
"The only body cameras a police officer should have are the ones they use to take the picture of a suspect; once they are in custody, or before they zip one up in a body bag!" he wrote.
Cromartie, who said his priority during his City Council campaign was affordable housing, went on to say that he would remove low income housing from waterfront areas and that he would "clean this city/county up" even if he "must lock up half of south St. Pete to do it."
"Then maybe you and your gay pride friends can discuss how to better behave in society over a candle light dinner in your prison cell!" he wrote.
On Oct. 28, Cromartie posted comments questioning the validity of the Holocaust in World War II, which has been thoroughly documented and claimed the lives of some six million Jewish people.
"Why are American taxpayers (in 2019) paying for a so called 'Jewish holocaust' that allegedly happened in Germany during WWII? Many Americans think it's about time (Jewish people and their countries) let the American taxpayer 'off the hook' for alleged Holocaust suffering; after all, the American taxpayer had nothing to do with causing a 'Jewish holocaust,'" Cromartie wrote.
Cromartie earned fewer than 150 votes in the St. Pete City Council primary election in August. Before election day he came under fire for a series of anti-LGBTQ Facebook posts in which he claimed sexual orientation was a choice and that city government was favoring the LGBT community at the detriment of the black community.
The Pinellas County Republican Party condemned Cromartie's rhetoric then and is doing so again.
"Mr. Cromartie is a fringe candidate who should have learned his lesson during his failed campaign for St. Petersburg City Council where he garnered a miserable four percent of the vote. He does not have, nor has he ever had, the backing of the Republican Party of Pinellas County, and does not represent our core values," said party chair Todd Jennings.
Cromartie swiftly took to Facebook Tuesday morning to criticize Jennings.
"The only time the (Pinellas GOP Chair) is in the news papers is when he is defending gay rights against my conservative American views," he wrote.
Cromartie went on to say that Jennings was "compromised" and that he is "a Democrat in Republican clothing."
Cromartie is a convicted felon. He served eight years in prison for a 1990 robbery and then another three years after a drug conviction in 2003. He had his voting rights, and hence his right to run for office, restored in January under the voter-approved Amendment 4.
But Cromartie claims his time in prison reformed him and makes him more qualified to hold elected office. In his Nov. 24 post, Cromartie praised prison guards for "correcting the most vicious criminals."
"We don't need prison reform because prison is the reform! I'm living proof and the more prison time a person gets, the less likely they are to repeat their criminal activity! Point Blank," he wrote.
Two Democrats have already filed for the District 7 seat including Pinellas County School Board member Rene Flowers and former Rep. Frank Peterman Jr.