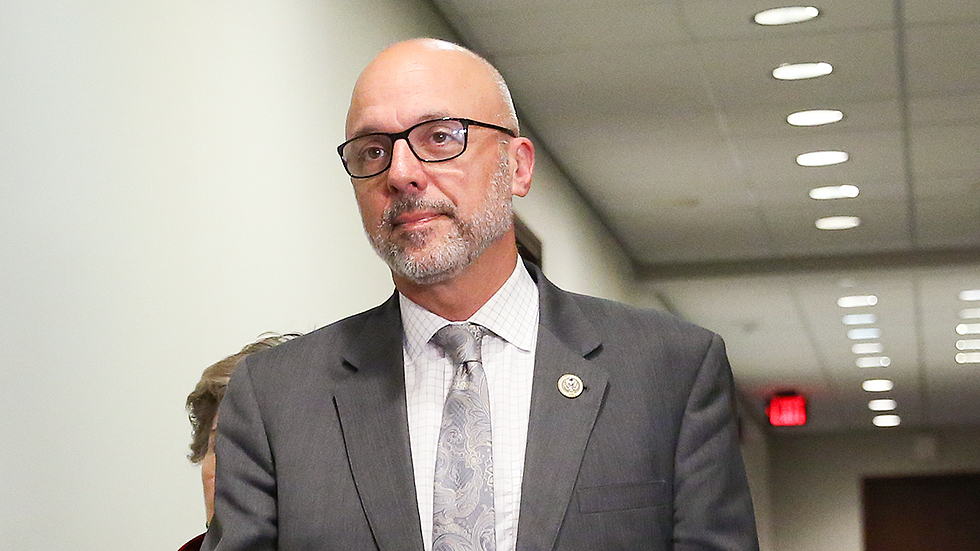 The bipartisan bill was and now heads to the U.S. Senate.
The U.S. House is approving a bill sponsored by U.S. Rep. Ted Deutch that would expedite the ability of a nonviolent elderly prisoner to serve the remainder of their sentence in a home detention program.
The bipartisan bill was approved by a simple voice vote and is now heading to the U.S. Senate.
That program was reauthorized by the FIRST STEP Act, a criminal justice reform bill signed into law by President Donald Trump. It allows certain elderly prisoners who have served two-thirds of their federal sentence to be released into a home detention program.
What Deutch's bill does is clarify the definition of "two-thirds." Currently, that threshold is calculated by the prisoner's original sentence and does not include credit for time served.
That is, if an individual was sentenced to nine years in prison, they must complete six years to be eligible for the program, regardless if they've shaved off any of that original sentence through good behavior.
The measure from Deutch, a Democrat representing Florida's 22nd Congressional District, would allow time served to be deducted from that original sentence before assessing whether an individual is eligible for home release. Under the bill, federal prisoners can earn up to 54 days per year in credit toward the program.
"With its passage, we are making an important clarification to the pilot program that allows elderly prisoners to transition to home confinement for the remainder of their sentence," Deutch said in a statement on the House passage.
"As elderly prisoners are among the most vulnerable populations in prisons, this fix to include good time credit will allow more of them to benefit from this program. Not only is this the right thing to do, but it will also reduce federal costs in our prison system."
Deutch's measure received 12 co-sponsors, five of whom were Republicans. Those GOP congressmen include U.S. Rep. Matt Gaetz of Florida's 1st Congressional District and U.S. Rep. Doug Collins of Georgia.
Collins — who has gotten backing from Gaetz in an ongoing dispute over a Georgia U.S. Senate seat — also added a statement upon the House's approval of the measure.
"When the FIRST STEP Act was signed into law last year, it represented monumental bipartisan reform to our prison system," Collins said.
"Today's bill builds upon that momentum because it promotes fairness in the implementation of Good Conduct Time. My bipartisan bill will ensure our prisons do not become nursing homes, it will save taxpayer dollars and it will reward inmates who serve their time with good behavior. I look forward to seeing the Senate pass this bill and the president sign it into law."