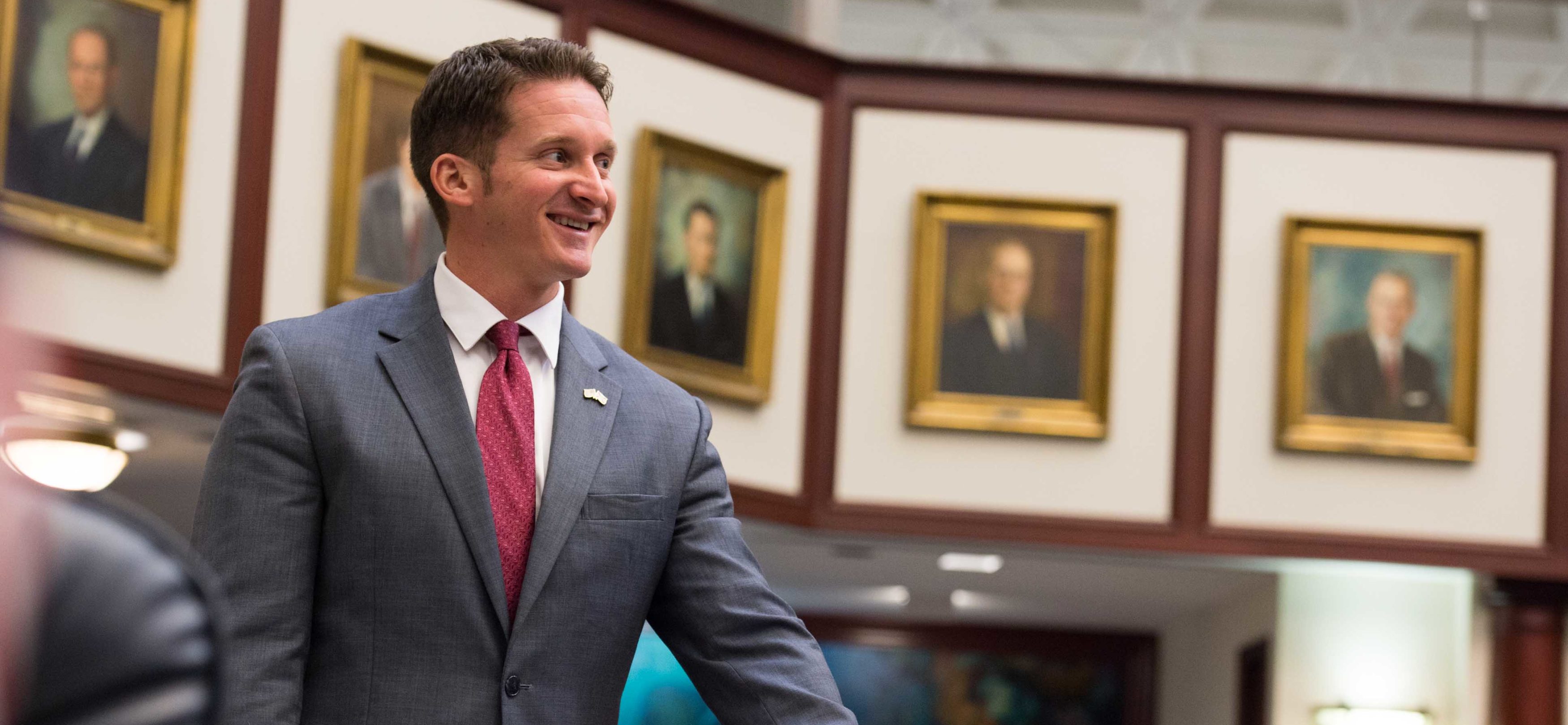 The Tallahassee leaders add their names to a long list of endorsements.
The likely next Florida Senate President and Speaker of the House have tossed their support to Dane Eagle's Congressional campaign.
Senate President-Designate Wilton Simpson and House Speaker-Designate Chris Sprowls jointly announced their endorsement of the Cape Coral Republican.
"In a business where people spend too much time talking, Dane Eagle defines himself by his actions," said Sprowls, who has served in the House with Eagle for nearly six years.
"He fights tirelessly for his conservative beliefs, knows his issues inside and out, isn't afraid of making the hard choices, and always keeps his word. He loves Southwest Florida and would be an incredible representative for both his community and our state in the U.S. Congress."
Republican lawmakers officially tapped Sprowls, a Clearwater Republican, in September as the next House Speaker, assuming the GOP holds the chamber after the 2020 election.
Likewise, Republican state Senators in October formally picked Simpson, a Trilby Republican, to lead that chamber if it remains in GOP control.
Simpson also offered high praise to Eagle.
"The hardworking people of Southwest Florida deserve a leader in Washington who's willing to take on the establishment and stand up for all Floridians," said Simpson.
"Dane has worked tirelessly to promote world-class education opportunities, enforce the rule of law and balance our budget here in the Sunshine State. God bless him for taking that same commitment to Washington, where I am confident he will help drain the swamp and keep America great."
Eagle serves now as state House Republican Leader. He announced last month he's running for Congress in Florida's 19th Congressional District. Incumbent U.S. Rep. Francis Rooney will not seek a third term.
"I am extremely honored to have the support and trust of the President-Designate and Speaker-Designate," Eagle said. "Both of these men have proven time and again their steadfast commitment to advancing conservative principles, which have paved the way to make Florida the freest and most prosperous state in our country."
The announcement comes after Eagle already unveiled a list of local endorsements.
In the Republican primary, Eagle faces fellow state Rep. Heather Fitzenhagen, who announced Tuesday. Fort Myers Mayor Randy Henderson announced prior to that. He also faces former Minnesota state Rep. Dan Severson, who jumped in last month, businessmen Dr. William Figlesthaler and Antonio Dumornay.