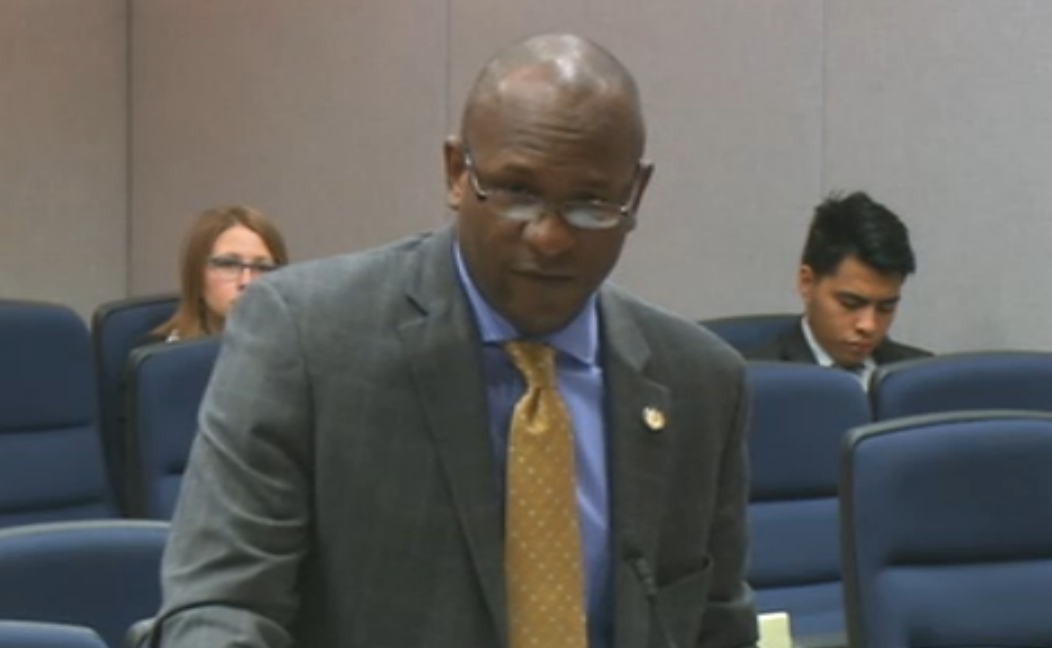 Republican state Sen. Jeff Brandes has filed similar legislation in the Senate.
State Rep. Bobby DuBose has filed legislation expanding an inmate's ability to secure release from prison due to an illness.
That process is what's known as a Conditional Medical Release (CMR). Current law allows an inmate who is "terminally ill" or "permanently incapacitated" to seek that form of supervised release.
Inmates seeking CMR are recommended to the Florida Commission on Offender Review, which then decides whether or not to release those individuals.
DuBose, a Fort Lauderdale Democrat, would expand eligibility to inmates suffering from a "debilitating illness."
That definition includes "an inmate who is determined to be suffering from a significant terminal or nonterminal condition, disease, or syndrome that has rendered the inmate so physically or cognitively impaired, debilitated, or incapacitated as to create a reasonable probability that the inmate does not constitute a danger to himself or herself or to others."
DuBose's measure also creates a supervised release program for the elderly. That program is available to inmates who are 70 years and older and have served at least 10 years in prison.
However, the "conditional aging inmate release program" is not available to those convicted of crimes involving the death of an individual or which require the person to register as a sex offender.
"Our state prisons should not be warehouses for the ill and the elderly," DuBose said
"I am pleased to file this bill to expand conditional medical release and follow the lead of 17 other states in adopting geriatric release programs for inmates who no longer pose a threat to society. It's the humane thing to do, the fiscally responsible thing to do, and the right thing to do."
Republican state Sen. Jeff Brandes, who has been a leader in the Legislature on criminal justice reform, has filed similar legislation in the Senate.
And at the federal level, the U.S. House recently approved a measure from U.S. Rep. Ted Deutch of Florida's 22nd Congressional District that would also expand the ability nonviolent elderly prisoners to serve out their sentence in a home detention program.