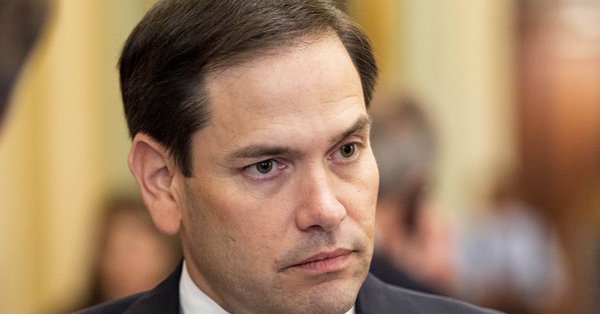 The bill passed the Senate but it's coming back with changes
With overwhelming approval of a House version of his bill late Tuesday by the U.S. House of Representatives, Florida's senior Republican U.S. Sen. Marco Rubio applauded the message sent to China about systematic oppression of the Uyghur Muslim minority in that country.
On Tuesday the House took up Rubio's Senate Bill 178, Uyghur Human Rights Policy Act of 2019, made a few changes, and then approved it 407-1. SB 178 had been approved by the Senate in September, but now must go back for another vote because of the changes.
Rubio's office said Wednesday the changes are things he can accept, and he hopes to get the changes cleared by the Senate Banking and Foreign Relations committees and get it to the floor quickly for final passage in the form the House has accepted.
The bill addresses U.S. response to China's mass internment of Uyghurs and other Turkic Muslims for "political re-education" in the Xinjiang region and intimidation of Uyghur refugees abroad, including those in the United States.
Rubio has been seeking to call attention for a long time to the plight of the Uyghurs and others in Xingiang. He had sponsored and pushed SB 178 along with Democratic U.S. Sen. Robert Menendez of New Jersey.
"The Chinese Government and Communist Party is working to systematically wipe out the ethnic and cultural identities of Uyghurs and other Muslim minorities in Xinjiang. Today, Congress took another important step to hold Chinese officials accountable for egregious and ongoing human rights abuses committed against the Uyghurs," Rubio stated in a news release issued by his office. "I applaud the House for taking swift action and passing an amended version of my bill and I look forward to working with my Senate colleagues to get it passed and sent to the President for enactment."