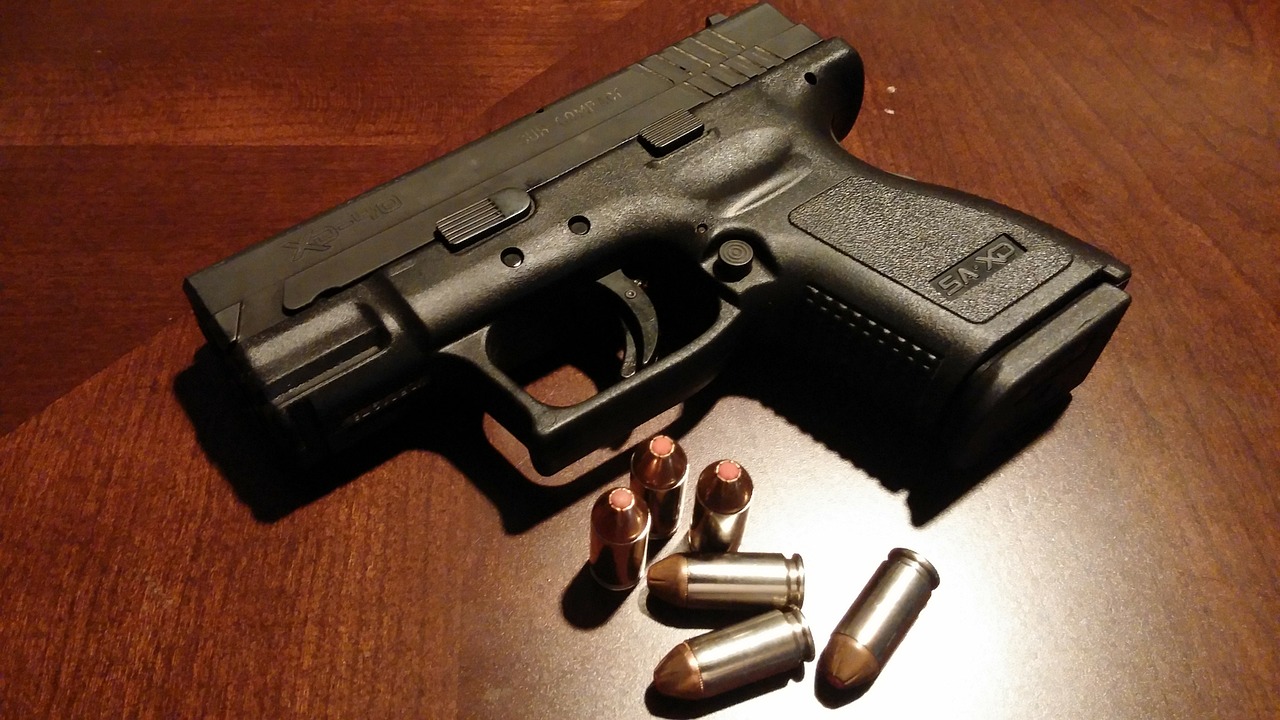 Democrats have said reforming the state's gun laws will be a top priority during the 2020 Session.
With the 2020 Legislative Session beginning next month, State Rep. Tina Polsky is highlighting her efforts to ramp up regulation of weapon storage within the home.
A few weeks back, Polsky refiled a version of her 2019 bill, which increases the scope of a state law punishing gun owners for unsafe storage of their weapons around minors.
The 2020 version of Polsky's bill (HB 631) has been referred to the Criminal Justice Subcommittee, the Business and Professions Subcommittee and the Judiciary Committee. And the Boca Raton Democrat says she expects some action on this and other gun regulation measures come January.
"For too long, we have seen mass shooting after mass shooting in this country, and we must step up to the plate and address the fundamental issues with our gun laws," Polsky said.
"This bill will be instrumental in working to reduce the scourge of gun violence that plagues our country. This bill represents a common sense solution that will save lives."
Democrats have said reforming the state's gun laws will be a top priority during the 2020 Legislative Session.
That's following a trio of mass shootings in August in Texas and Ohio that left dozens dead. Democrats even pushed for a Special Session after those shootings. But that effort was rebuffed by Republicans.
Of course, Florida has dealt with its own mass shootings in recent years as well.
Polsky's House legislation serves as a companion measure to a bill filed in September by Sen. Gary Farmer.
The bills do differ, however. Current law allows individuals to forgo securing his or her weapon near a minor if the owner is carrying the weapon "on his or her body or within such close proximity thereto that he or she can retrieve and use it as easily and quickly as if he or she carried it on his or her body."
Farmer's bill eliminates that exception, requiring a trigger lock to be used at all times near a minor. Polsky would allow that exception to remain, eliminating the need for a trigger lock if the owner has possession of the gun.
Polsky does follow Farmer in requiring a gun owner to use a locking mechanism or a "securely locked box or container" when a weapon is accessible to a minor.
Current law also allows gun owners, if their gun can be accessible to minors, to store their weapon "in a location which a reasonable person would believe to be secure." Both Polsky and Farmer eliminate that option, mandating a secure container or locking mechanism be used.
Again, Polsky would exempt situations where the adult is carrying the gun or is next to it.
Polsky's bill would also require gun safety brochures to be handed out to a gun purchaser at the point of sale. That brochure must include safe storage rules, a list of locations where guns are prohibited and other safety measures.
The seller must also offer to show the buyer how to use a firearm locking mechanism.
If successful, Polsky's bill will take effect on Oct. 1, 2020.