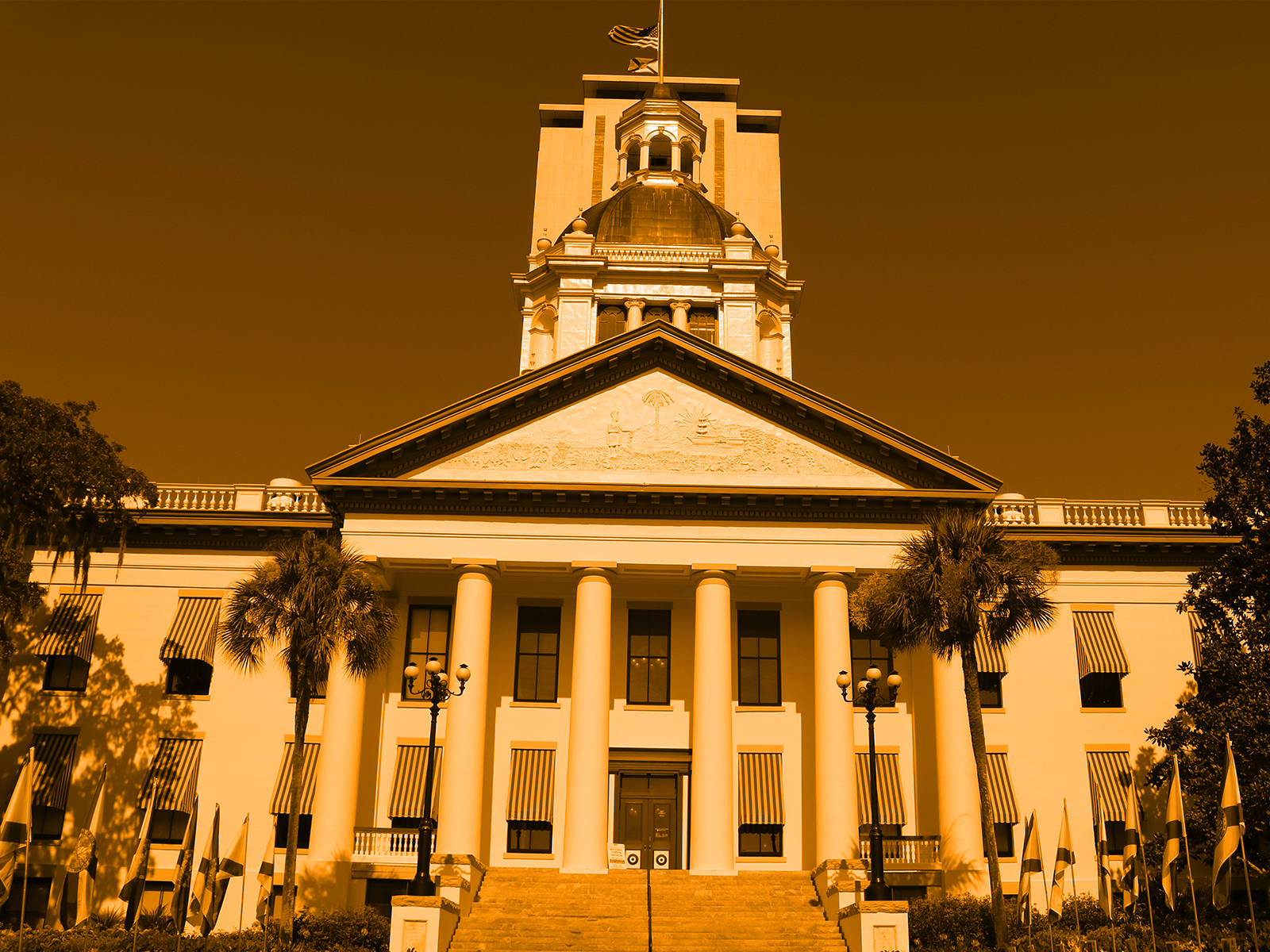 Read all about it: Everything you need to know about the day in Florida politics.
First, it was canceled. Eventually, it was rescheduled. Then, it was shrouded in secrecy.
Now, the Florida GOP's 2019 Statesman' Dinner is finally happening.
President Donald Trump will be the special guest Saturday at the annual fundraising dinner for the Republican Party of Florida (RPOF), which is set to run from 3:30 p.m. to 8 p.m.
The event was initially set to take place at Walt Disney World in November. But less than two weeks before its original date, the event was canceled due to a rumored lack of interest from donors.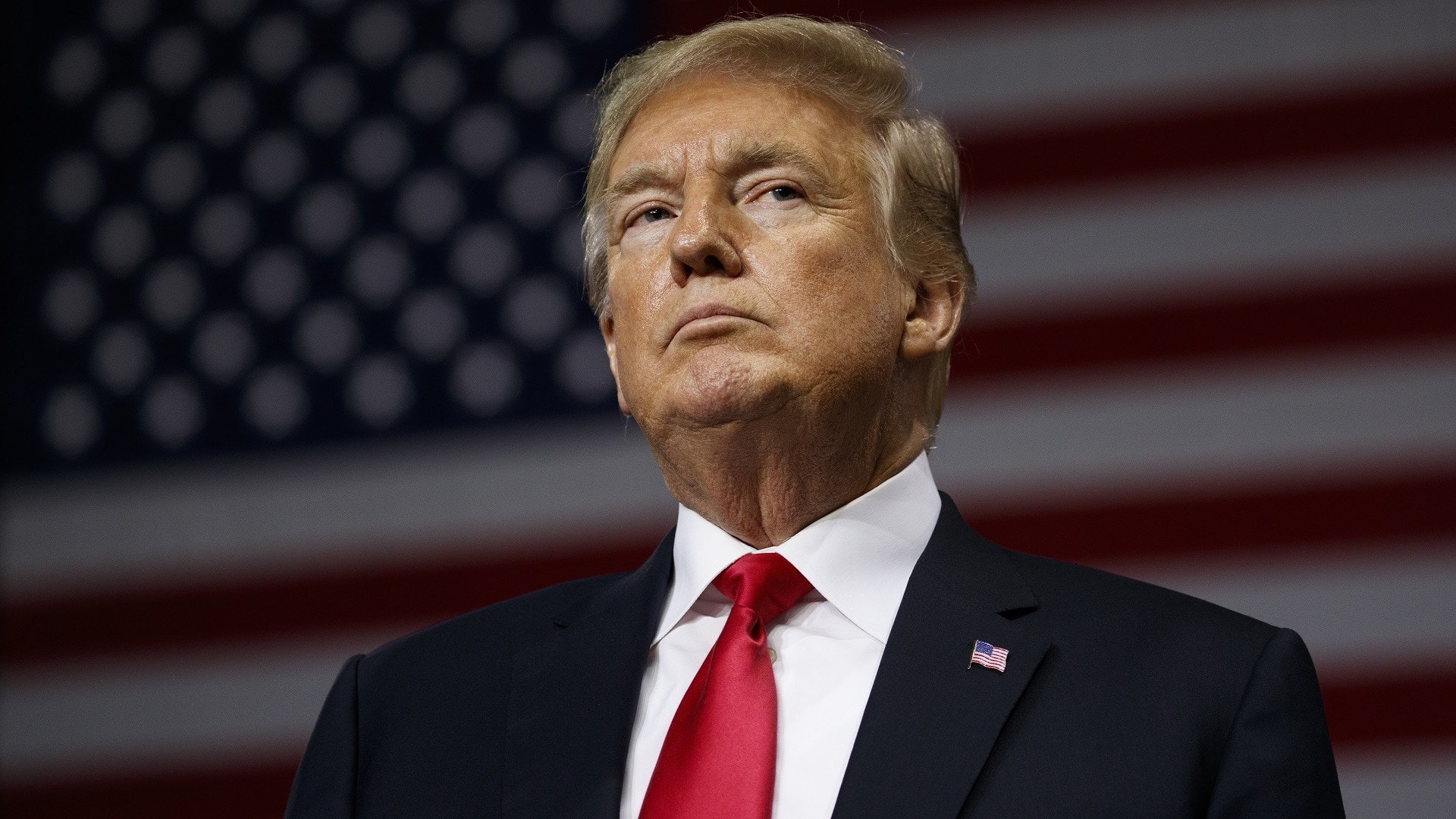 The dinner also lacked a major headliner. That is, until a day later, when the Florida GOP confirmed Trump would attend the dinner. It was announced late last month the gathering would be moved to South Florida.
But as of Thursday morning — just two days before the dinner — the exact location of the event was still unknown to several GOP officials. That list even included the party's executive director, Peter O'Rourke.
"I don't know anything about it," O'Rourke told the Palm Beach Post when called about the event's location. He then hung up the phone.
Reports later Thursday pegged the host venue to be the JW Marriott Miami Turnberry Resort in Aventura.
But despite the surprisingly convoluted road leading to Saturday's dinner, Gov. Ron DeSantis sounded a confident tone regarding the state party's fundraising ability.
"I think we've done way better than what people thought we'd do and way better than they have done recently for sure," DeSantis said while promising to bank $2 million for the event.
The dinner drama is a microcosm of combativeness within the state's GOP scene in recent weeks. Reports have highlighted disagreements between DeSantis and RPOF Chairman Joe Gruters on staffing decisions, including the hiring of O'Rourke.
This isn't a one-party problem within the state, however.
The Florida Democratic Party (FDP) held its annual convention at Disney's Coronado Springs Resort in October. With a jam-packed field of more than 20 candidates competing for the Democratic presidential nomination at the time, the FDP managed to secure appearances by … precisely zero candidates.
Nothing to worry about, though. It's not like the state usually plays a big role in presidential politics anyway.
"South Florida is the bluest part of Florida. So why is Trump stumping for votes in the 'People's Republic of Broward'?"via Skyler Swisher of the Sun-Sentinel — Trump ventured into unfriendly territory and held a packed rally the BB&T Center in Sunrise. This weekend he's headlining an Israeli-American Council conference in Hollywood and speaking at the Republican Party of Florida's Statesman's Dinner in the Aventura area in Miami-Dade.
— SUNRISE —
No Roads to Ruin Coalition is launching a campaign to kill M-CORES — Multi-use Corridors of Regional Economic Significance — a plan for three proposed new toll roads in rural Florida.
Also, on today's Sunrise:
— State Rep. Tina Polsky of Boca Raton is looking to change the law which mandates gun owners to lock guns or use trigger guards if there's anyone in the home under the age of 16. She wants to raise the age to 18.
 — Just in time for the Miami Super Bowl, Gov. DeSantis announces a "Python Bowl" as part of the festivities. Beginning Jan. 10, the Python Bowl will reward people for capturing the longest, heaviest and most Burmese pythons.
— The Governor is also putting the finishing touches on his education agenda, which could be released as early as next week.
— Mom and pop pharmacies in Florida say they're being driven out of business by Pharmacy Benefit Managers; they are calling on lawmakers to balance the scales ASAP.
— Parents of a 9-month-old Florida baby get payback on a porch pirate by filling a decoy boy with dirty diapers.
To listen, click on the image below:
— SITUATIONAL AWARENESS —
—@RealDonaldTrump: Nancy Pelosi just had a nervous fit. She hates that we will soon have 182 great new judges and sooo much more. Stock Market and employment records. She says she 'prays for the President.' I don't believe her, not even close. Help the homeless in your district Nancy. USMCA?
— @SpeakerPelosi: The President is a continuing threat to our democracy and leaves us no choice but to act. I am asking our Chairmen to proceed with articles of impeachment. #DefendOurDemocracy
— @MarcACaputo: "You're a damn liar," [Joe] Biden tells a New Hampton Iowan at a town hall who said Biden "sent" his son to work in Ukraine at Burisma. Biden then angrily told him to get his facts right and, because the man said he was too old, challenged him to a push-up contest or an IQ test.
Tweet, tweet:
We look forward to seeing everyone back in Tallahassee next week. Our @FLSenate Chamber doors are open, our Christmas tree is decorated, our Menorah is ready, and holiday music is playing. #TistheSeason #MostWonderfulTimeoftheYear pic.twitter.com/LkkqkYXiqJ

— Bill Galvano (@BillGalvano) December 5, 2019
— @SenJanetCruz: Corporate profits do not come before the rights of Floridians to access clean drinking water & to preserve our springs for future generations. The only thing 'harmful to Florida's economic competitiveness' is the unmitigated destruction of the water resources of our state.
Tweet, tweet:
The 2019 Southeast Florida Regional Climate Summit was amazing, but the standout moment was presenting the Environmental Leadership Award to an amazing colleague, and incredible environmental advocate, Rep. Kristin Jacobs. I am so proud to see her honored for her important work. pic.twitter.com/MKehgwkZDR

— Holly Raschein (@HollyRaschein) December 5, 2019
— @steveschale: Poly Sci Departments don't really explain that a career in the preservation of democracy really means 8 hours of consecutive conference calls on 3 hours of sleep after driving 600 miles. #HackLife
Tweet, tweet:
Me watching produce get recalled because it's not Fresh From Florida pic.twitter.com/YnianoX080

— FL Dept. of Agriculture & Consumer Services (@FDACS) December 5, 2019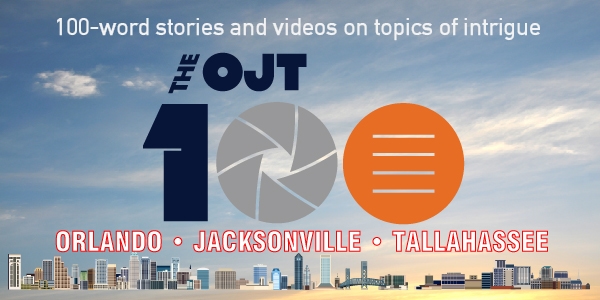 — DAYS UNTIL —
Florida GOP Statesmen Dinner — 1; UK votes on Brexit — 6; Sixth Democratic debate — 13; "The Rise of Skywalker" premiers — 14; College Football National Championship — 38; 2020 Session begins — 39; Florida TaxWatch State of the TaxPayer Dinner in Tallahassee — 40; New Brexit deadline — 56; Super Bowl LIV in Miami — 58; Great American Realtors Day — 59; Iowa Caucuses — 59; New Hampshire Primaries — 67; Nevada caucuses — 78; Last day of 2020 Session (maybe) — 98; Florida's presidential primary — 102; "Black Panther 2" debuts — 151; 2020 Summer Olympics in Tokyo begin — 229; Florida primaries for 2020 state legislative/congressional races — 256; First Vice Presidential debate at the University of Utah — 306; First Presidential Debate scheduled at the University of Michigan — 314; Second presidential debate at Belmont — 321; 2020 General Election — 333.
— TOP STORY —
"GOP's Trump dinner will be at Miami Turnberry in Aventura, lawmaker says. But why the mystery two days out?" via Steven Lemongello of the Orlando Sentinel — One of the Republican Party of Florida's biggest yearly events, the Statesman's Dinner, is set for Saturday in Miami and will feature an appearance from Trump. But with just two days to go, it was still officially a mystery as to where exactly in Miami the event was going to be. Democratic Rep. Michael Grieco said he was "99%" sure the event would be at the JW Marriott Miami Turnberry Resort & Spa in Aventura. Employees at the resort could not confirm that, however. Also, Republican Rep. Chip LaMarca said he's attending the dinner, and the event is in the "Aventura area." He didn't know the specific location, but he said he expects to learn more on Friday.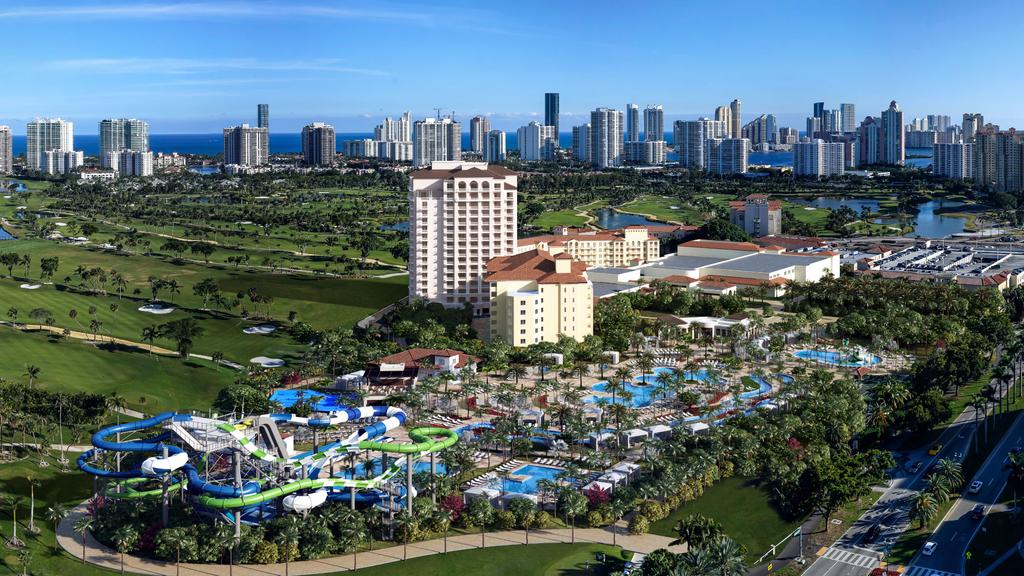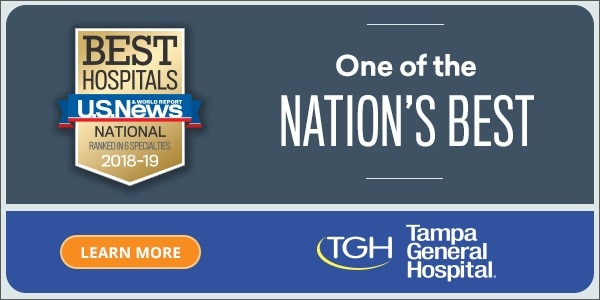 — DATELINE: TALLY —
"Money sought for high-performing hospitals" via Christine Sexton of the News Service of Florida — DeSantis proposed creating a program that would increase funding for high-performing hospitals, a move that could mean more money for 66 hospitals across Florida. The Medicaid proposal — dubbed the Top Outcome for Patients, or TOP, program — was included in the $91.4 billion budget plan DeSantis' unveiled last month. DeSantis recommended spending $3.8 million on the initiative. When matched with federal funding, that would make available nearly $10 million. Hospitals, including some of the largest safety-net facilities in the state, praised DeSantis for the proposal.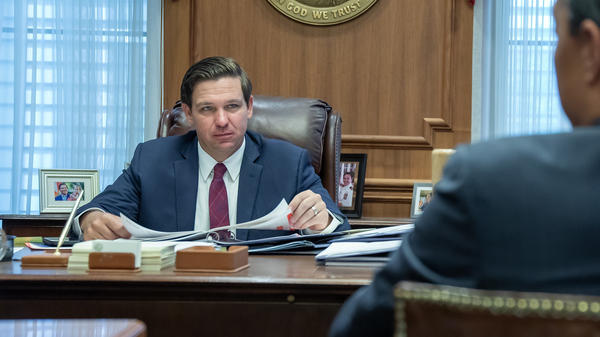 Assignment editors — First Lady Casey DeSantis, Surgeon General Dr. Scott Rivkees, Department of Children & Families Secretary Chad Poppell, and Agency for Health Care Administration Secretary Mary Mayhew will host a news conference for an announcement, 3 p.m., Broward College, 111 E Las Olas Blvd., Fort Lauderdale.
"Proposal would keep controversial Medicaid change" via News Service of Florida — A key senator Thursday proposed keeping in place a controversial Medicaid change that reduces spending. Senate Health and Human Services Appropriations Chairman Aaron Bean, a Fernandina Beach Republican, filed a bill (SB 52) that would continue a policy that requires many poor, elderly and disabled people to apply for Medicaid the same month they become ill or suffer catastrophic injuries. In the past, Florida had a 90-day retroactive eligibility window for people to apply for Medicaid. Under current law, the change to a shorter eligibility period is scheduled to expire on July 1. But Bean's bill would eliminate the expiration date, effectively keeping the policy in place.
"Manny Diaz bill floats lowering Governor's proposed starting teacher salary" via Ryan Nicol of Florida Politics — Sen. Diaz is putting forward his "starting point" pitch on DeSantis' proposal to raise teacher salaries in the state. But that bill may also divert from the Governor's goals by potentially requiring DeSantis to back off his proposed salary floor. "This is very skeletal in its structure by design," Diaz said of his legislation (SB 1088), "because I think what we're trying to do is we're trying to build a foundation upon how you would actually insert the money." Rather than target only districts whose starting salary sits below the $47,500 number, Diaz is seeking to spread any additional money allocated for teacher pay more equitably across the state — even to districts at or near that minimum number.
"More elderly and ill prisoners would be eligible for release under a proposed House bill" via Lloyd Dunkelberger of Florida Phoenix — State Rep. Bobby DuBose filed legislation that would expand the use of medical releases for gravely ill prisoners and create a system for releasing more elderly prisoners based on their age. "Our state prisons should not be warehouses for the ill and the elderly," the Fort Lauderdale Democrat said. One provision in DuBose's bill would expand the existing "conditional medical release" program, which has been in effect since 1992, to include prisoners who have "debilitating" diseases. Currently, the program is limited to prisoners with terminal illnesses or those who are "permanently incapacitated" by their illnesses.
"State ordered to pay legal fees in pot dispute" via News Service of Florida — An administrative law judge Thursday ordered the Florida Department of Health to pay $50,000 in attorney fees to a company that successfully challenged a rule related to medical-marijuana licenses. Judge Garnett Chisenhall ruled the department should pay the attorney fees, along with $3,828 in costs, to Louis Del Favero Orchids, Inc. The decision came more than a year after another administrative law judge, R. Bruce McKibbon, said the department did not properly carry out a 2017 state law that gave preference to the citrus industry for as many as two medical-marijuana marijuana licenses. McKibben backed Louis Del Favero Orchids, which bought a citrus-processing facility in Safety Harbor with plans to convert it to a marijuana-processing facility if awarded a pot license.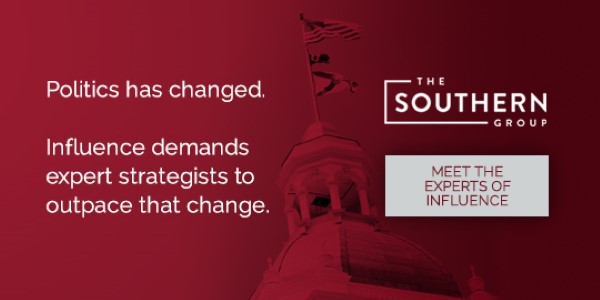 — STATEWIDE —
"Florida consumer confidence jumps in November, also up year-to-year" via Ryan Nicol of Florida Politics — Consumer confidence among Floridians is rebounding according to an analysis conducted by the University of Florida researchers. The most recent numbers from the school's Bureau of Economic and Business Research, released this week, covering consumer confidence during November. Prior research had shown the consumer confidence index falling two out the previous three months. But the November Florida Consumer Sentiment Index showed consumer confidence jumping 3.2 points on UF's scale, from 96.1 to 99.3. The November 2019 data also shows a year-over-year increase. The rating of 99.3 is up more than four points from Nov. 2018, where it sat at an even 95.0.
"After scathing SunPass report, Florida transportation secretary asks for follow-up" via Lawrence Mower of the Tampa Bay Times — Florida transportation Secretary Kevin Thibault said his inspector general is following up on a scathing report about the botched rollout of the overhauled SunPass system. Thibault said he asked his inspector general to review the report and come up with additional recommendations after Gov. DeSantis' chief inspector general, Melinda Miguel, faulted the department and private contractors for cost overruns and a lack of oversight of the nearly $350 million project. Thibault said the lack of controls over the private contractor, Conduent State & Local Solutions, was the biggest lesson from the report.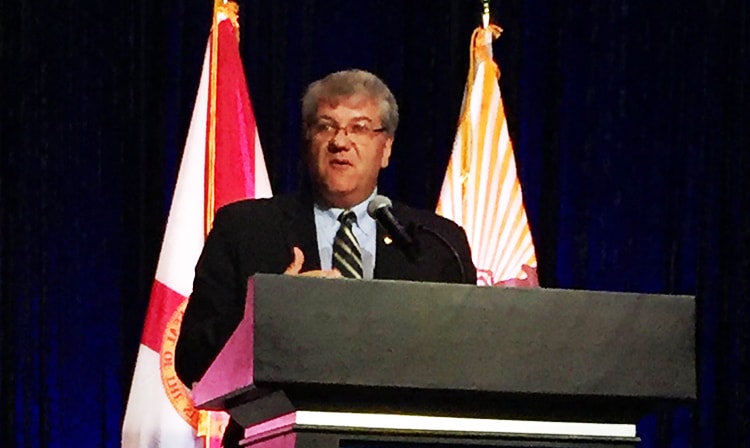 "Why is Brightline facing so many deaths? We need to 'do more' to stop them, CEO says." via David Lyons and Andrew Boryga of the South Florida Sun-Sentinel — Brightline acknowledged that more needs to be done to prevent deaths, even though it says it front-loaded its early growth and development with a broad array of safety measures. "In spite of this, the incidents are still occurring," said Brightline President and CEO Patrick Goddard at a news conference in Delray Beach to announce the company's participation in a campaign to prevent suicides by train. "We need to look to do more." Goddard said the deaths are a result of a "combination of factors," including trespassing on private railroad property. "It takes a village to address an issue as widespread such as this," he said. "We want the number to be zero, and we won't rest until we get there."
"Florida Education Commissioner Faces Hostile Crowd Of Local Teachers At Miami Gardens Town Hall" via Jessica Bakeman of WLRN — Florida education commissioner Richard Corcoran defended two decades of Republican reforms in front of a hostile crowd of Miami-Dade and Broward county teachers during a town hall in Miami Gardens Thursday night. The auditorium at Miami Norland Senior High School was full of angry teachers who heckled Corcoran as he praised state laws that promote alternatives to traditional public education like privately run charter schools. The former Republican House speaker also drew the crowd's ire when he lauded policies that he argued enhance accountability, like testing requirements and the state's system for grading schools based on academic performance.
— MOTHER NATURE —
"Ag Commissioner Nikki Fried: We cannot let them drill for oil in the Everglades" via Diane Rado of the Florida Phoenix — Agriculture Commissioner Fried calls it "outrageous" to allow oil-drilling on-shore in the Everglades and Apalachicola basin, a move that would put "precious water, popular beaches, and wildlife at great danger of being tainted by an oil spill." Fried sent out emails on the issue through her political committee, Florida Consumers First, saying such activity "would destroy our tourism industry and erase all of the tax money and efforts put into protecting these areas." Fried, the only Democrat among the top elected officials — Gov. Ron DeSantis and three Florida Cabinet members — writes that DeSantis and the Florida Department of Environmental Protection "are about to allow oil-drilling in the Everglades and Apalachicola basin."
"Freak storms of 2019 Atlantic hurricane season left trail of destruction and revealed climate change fingerprints" via Matthew Cappucci of The Washington Post — Both Dorian and Lorenzo, which became the strongest hurricane to develop so far northeast in the Atlantic, attained Category 5 strength. The storms brought the count of Category 5s in the Atlantic since 2016 up to six and marked the fourth year in a row with at least one Category 5, the longest stretch on record. The historic intensity of both Dorian and Lorenzo, along with the record-setting rains produced by storms Barry and Imelda in the United States, exhibited influences consistent with warming ocean waters and climate change. Yet for many stateside, 2019 may have seemed tame since the most violent hurricane conditions remained offshore, unlike in 2017 and 2018.
"At $60 million a mile, the Keys may abandon some roads to sea rise rather than raise them" via Alex Harris of the Miami Herald — Elevating less than three miles of Old State Road 4A on Sugarloaf Key to withstand sea rise and king tide by 2025 could cost $75 million. Elevating for 2045 could cost $128 million. And by 2060, that price tag could soar to $181 million. The county has 314 miles of road to care for — or choose to abandon. Half of them are susceptible to sea rise in the next 20 years. In cases where the costs of flood-proofing the roads overcome the benefit of keeping communities dry, Monroe officials said, the answer is buying out homes. "It's that word nobody likes to use — retreat," said Monroe County Administrator Roman Gastesi.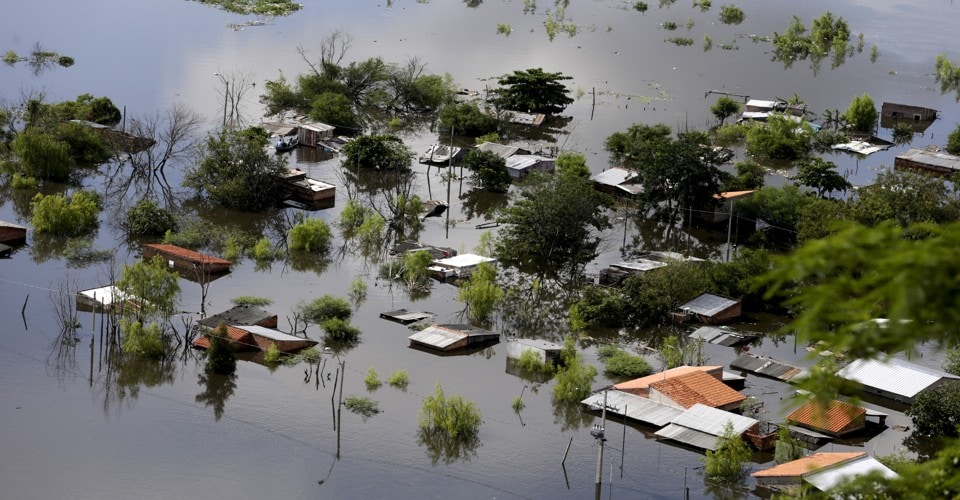 Meanwhile … "Birds are shrinking. These scientists say it's a consequence of global warming." via Ben Guarino of The Washington Post — Birds are getting smaller. So shows an analysis of migratory birds that died after colliding into buildings in Chicago and were collected as specimens for the Field Museum of Natural History. David Willard, a Field Museum ornithologist, has measured the Windy City's dead birds since 1978. Data from his calipers and scales reveal decadeslong trends in bird bodies: Their legs, on average, are growing shorter. They have lost weight. Their wings are getting slightly longer. These changes are present in nearly all the species he measured, according to a study of 70,716 bird specimens from almost 40 years published in the journal Ecology Letters. Morphing birds, Willard and his colleagues say, reflect a changing climate.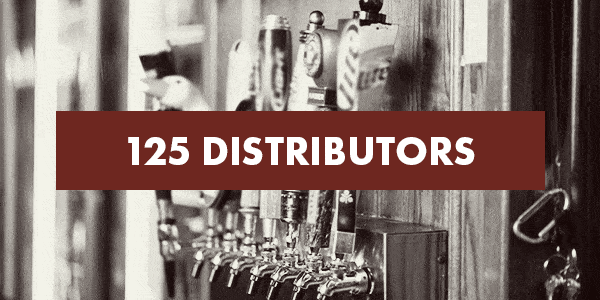 — PEACHY —
"Nancy Pelosi asks committee chairs to proceed with articles of impeachment" via Colby Itkowitz, Felicia Sonmez and John Wagner of The Washington Post — Pelosi said that Trump's wrongdoing strikes at the heart of the Constitution and asked House committee chairs to proceed with articles of impeachment, saying lawmakers have "no choice but to ACT." Her address, in which she invoked principles espoused by the nation's founders, came shortly after Trump went on Twitter to urge House Democrats to impeach him quickly, if they plan to do it, and suggested that he would call an expansive list of witnesses during a trial in the Republican-led Senate.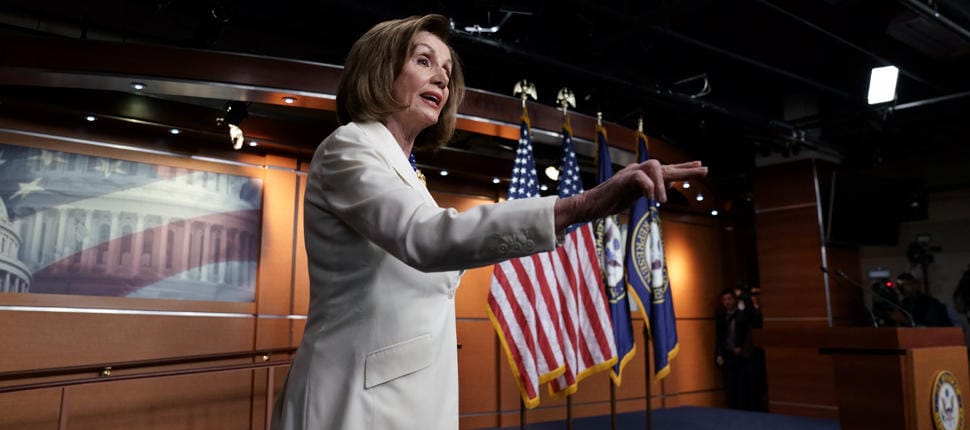 "William Barr's hand-picked prosecutor tells inspector general he can't back right-wing theory that Russia case was U.S. intelligence setup" via Matt Zapotosky and Devlin Barrett of the Washington Post — Justice Department Inspector General Michael Horowitz's office contacted U.S. Attorney John Durham, the prosecutor Barr personally tapped to lead a separate review of the 2016 probe into possible coordination between the Trump campaign and Russia. Among Horowitz's questions: whether a Maltese professor who interacted with a Trump campaign adviser was actually a U.S. intelligence asset deployed to ensnare the campaign, the people said, speaking on the condition of anonymity because the inspector general's findings have not been made public. But the intelligence agencies said the professor was not among their assets. And Durham informed Horowitz's office that his investigation had not produced any evidence that might contradict the inspector general's findings on that point.
— D.C. MATTERS —
"Marco Rubio blocks Trump Interior nominee over offshore drilling" via Valerie Volcovici of Reuters — The move underscores opposition in most U.S. coastal states to a stalled Trump administration plan to open up nearly all U.S. offshore waters to drilling. Environmentalists and lawmakers of both parties have expressed concern that an oil spill could pose a risk to wildlife and beaches, hurting tourism and the fishing industries. "When it comes to offshore drilling and exploration, the Florida delegation is united in opposition to allowing our shores to be subjected to new leases," said Rubio spokesman Nick Iacovella. Rubio's hold on Katharine MacGregor, nominated to take on the No. 2 position at Interior after Secretary David Bernhardt, will continue "until our office is able to discuss our concerns regarding offshore drilling with her directly," Iacovella said.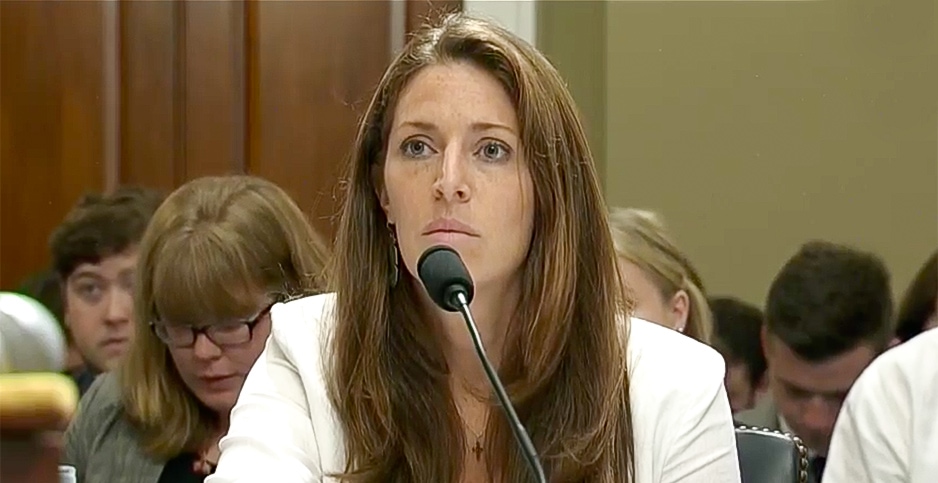 "Illegal gold flowing through Miami is a 'direct threat' to U.S. national security, Rubio says" via Alex Daugherty and Nicholas Nehamas of the Miami Herald — At a U.S. Senate subcommittee hearing Thursday, Rubio called illegal gold mining in Latin America a 'direct threat' to U.S. national security that has become 'far more lucrative than drug trafficking' — and noted that billions of dollars worth of the illicit precious metal is entering American consumer markets through Miami.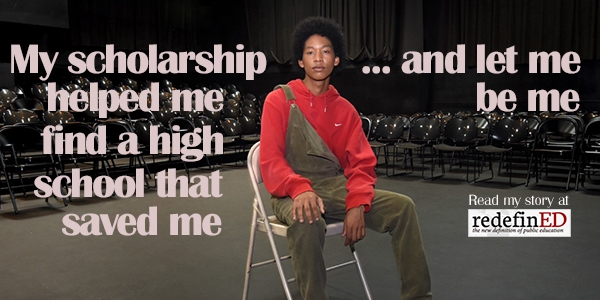 — 2020 —
"Presidential candidates join a new race — to court supporters of Kamala Harris" via Annie Linskey, Chelsea Janes and Holly Bailey of The Washington Post — Harris's abrupt departure from the 2020 Democratic contest unleashed a massive scramble among the remaining candidates for her vast field of organizers, local leaders, staff and donors. And it prompted soul searching among her backers and her fans about who they might back next. The California senator left the race after support and fundraising slumped — but after nearly 11 months, she had amassed a well-regarded bounty of supporters, particularly among black Democrats. The competition for her backers, especially African American women, is particularly fierce given the delicate racial dynamics of the remaining Democratic field, which polls show is now led by four white candidates. All are trying to either cement or make inroads among African American voters.
"Joe Biden gets 25 new endorsements from Puerto Rico" via Steven Lemongello of the Orlando Sentinel — Biden announced 25 new endorsements from Puerto Rico, including former Gov. Alejandro García Padilla. Biden's campaign calls the endorsements "the largest bipartisan slate of Puerto Rican endorsements in a primary election" and said they build on the support Biden has already received from Puerto Rican elected officials in Florida including state Rep. Amy Mercado and state Sen. Vic Torres. The officials include members of the island's Popular Democratic Party and New Progressive Party, who affiliate with Democrats nationally.
"Biden calls Iowa voter a 'damn liar' after he brings up his son and Ukraine" via Matt Viser of The Washington Post — Biden got into an extraordinary exchange Thursday afternoon with an Iowa farmer who first called him too old to run and then challenged him on Hunter Biden's activities in Ukraine, triggering Biden to call the man "a damn liar." During an event in New Hampton, Iowa, the man rose to say he had two issues with Biden's candidacy. "You're damn near as old as I am," the man started. "You're too old for the job. I'm 83, and I know damn well I don't have the mental faculties I did 30 years ago." Then he turned toward what he said was a more pressing concern, saying Biden "sent your son over there to get a job and work for a gas company that he had no experience with gas or nothing, to get access to the President."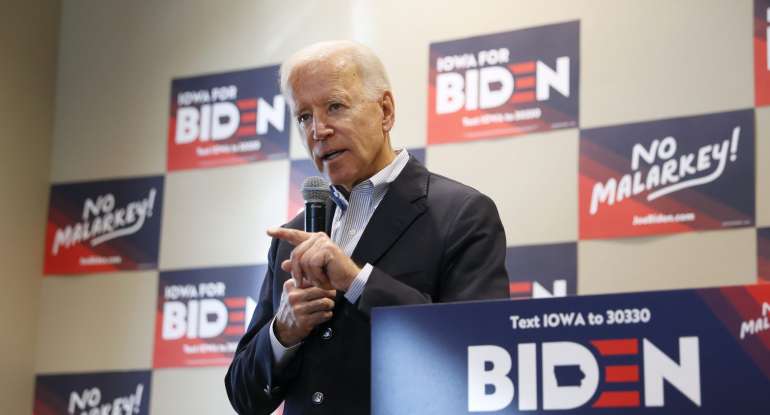 "Elizabeth Warren follows Biden's flashy Florida entrance with a quiet buildup" via Matt Dixon of POLITICO Florida — Warren's presidential campaign has quietly been building a ground operation in Florida, adding regional organizers and staffers to engage black and Hispanic voters as the team digs in for a long fight for the Democratic nomination. She follows Biden to become only the second Democratic presidential candidate with a meaningful footprint in the state — and the two camps are mounting starkly different strategies. Warren has been operating with far less fanfare, building up state and regional staff and weighing in on local issues. "Who has she hired? What are their names?" said Florida Rep. Joe Geller, a longtime Biden supporter, when asked about Warren's state campaign. "I've been in Democratic politics for 45 years; I've not heard this."
"Bernie Sanders splits from Warren with embrace of far-left foreign leaders" via Alex Thompson and Holly Otterbein of POLITICO — Sanders' revolution has gone global. As the Vermont senator battles Warren for the left-wing of the Democratic Party, he's increasingly tried to find an edge on foreign policy. Sanders has portrayed his candidacy as one part of a worldwide worker-led movement, praised controversial leftist leaders across the globe, and tried to articulate a foreign policy further afield of the establishment than Warren's. Sanders' foreign policy views are a clear mark of distinction from Warren in a race in which their domestic agendas are viewed as very similar. Left-wing leaders around the world see an ally in Sanders — Brazil's Luiz Inácio Lula da Silva recently thanked him for his "solidarity" — but have not publicly embraced Warren in the same way.
"Pete Buttigieg scores endorsements from former Barack Obama officials" via Abby Phillip of CNN — Obama's former special assistant and personal aide Reggie Love is endorsing Buttigieg, the campaign said. Love, who began his time with Obama as deputy political director in his Senate office, was a ubiquitous presence at Obama's side during the 2008 presidential campaign. The endorsement is a boost for Buttigieg from a high profile African American official from Obama's orbit at a time when the South Bend Mayor is working to build support with black voters. Buttigieg is also being formally endorsed by Austan Goolsbee, who served as the chairman of the Council of Economic Advisers under Obama, and Linda Douglass, the former director of communications for the White House Office of Health Reform.
"Buttigieg's uncomfortable-by-design Southern tour" via David Weigel of The Washington Post — The Democrats in South Carolina's bluest county had laid out the welcome mat for Buttigieg: a crowded headquarters, a soul food buffet, and praise for being the first 2020 Democrat to visit. The next thing the South Bend, Indiana, Mayor got was skepticism. It wasn't comfortable. It wasn't supposed to be. Buttigieg, who has surged in polls of Iowa and New Hampshire thanks to support from college-educated white voters, had put together a sort of Southern humility tour. A candidate breaking crowd-count records in small, white towns was holding small meet-and-greets in nonwhite ones.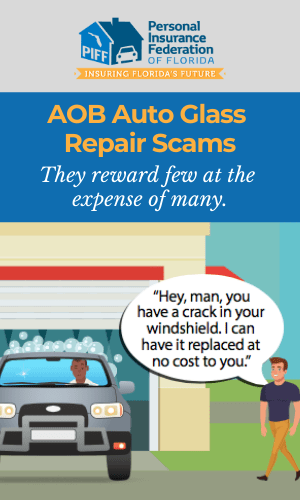 — THE TRAIL —
"" via Nora Gámez Torres and David Smiley of the Miami Herald — Cuban-born blogger Yadira Escobar is used to stirring controversy in Miami: She has spoken with admiration of Castro, branded some Cuban dissidents "criminals" and "counter-revolutionaries," and asked the United States to take its "hands off" Venezuela. But Escobar is now taking things a step further, running for Congress as a Democrat in Florida's 25th District representing the heart of Miami's Cuban and Venezuelan exile communities. "I'm running for Congress on a very unique platform, and one of the pillars to this message to our grassroots campaign is that we need to rethink our foreign policy," Escobar said in a recent campaign video. "Essentially, I'm going to be focusing on Cuba."
— LOCAL —
"After historic pay raises, a family of Disney workers can finally afford to move to a bigger home" via Gabrielle Russon of the Orlando Sentinel — For the past two years, three generations of women pooled their paychecks from $10-an-hour jobs at Disney's Magic Kingdom to survive. Misha Robson picked up enough overtime at Space Mountain to clock 70-hour workweeks. Her daughter, 19-year-old Ambra Robson, works at a Winnie the Pooh themed restaurant. Donna Hutchinson, 65, Misha's mother, worried her part-time hours at the Main Street USA gift shop would dwindle. That was before Disney and a union coalition reached a historic agreement in 2018 to increase the minimum wage at the theme park giant. Misha Robson and her mother also received a $1,000 bonus, and all three got retroactive back pay. Now the financial picture for the mother, daughter and grandmother is improving.
"Laborland" via Chabeli Herrera of the Orlando Sentinel — The severe shortage of affordable housing, a public transit system in dire need of funding, and the region's fits and starts at luring higher-wage industries bring the fragility of Orlando's low-wage workers into focus. "It's like the Gordian knot," said Eric Gray, executive director for social service agency United Against Poverty Orlando. "It's so complicated that people hesitate to want to try and untie it." Diego Henry, after six years at Disney, still doesn't make enough to move his family of three out of a one-bedroom apartment. And Nicky Wilkins endures a more than three-hour commute to her job as one of the many theme park employees who rely on the struggling Lynx bus system.
"Orlando Lockheed Martin's $1 billion contract could help company add 1,000 jobs" via Marco Santana of the Orlando Sentinel — A nearly $1 billion contract to develop a hypersonic missile for the U.S. Army could help Lockheed Martin meet its goal of adding 1,000 workers in Central Florida by 2023. A $23 million award that is part of that contract will allow it to design, test and prepare the high-speed weapon for production, with all of that work expected to be done in Orlando. It's just one of several Orlando-centric projects expected at Orlando Lockheed next year, along with advanced simulation and aircraft sensors expected to be developed here.
"John Thrasher looks ahead to 2020 during 'State of the University' address" via Byron Dobson of the Tallahassee Democrat — Buoyed by FSU's rise to No. 18 among nationally-ranked public universities this fall by U.S. News and World Report, Thrasher said "now is not the time to rest on our laurels. That's not who we are at Florida State." "It's been said high achievement always takes place in the framework of high expectation," he said. "So, the Top 15 is in our sights, and the Top 10 is a long-range goal. But it's going to take significant support from the Florida Legislature to make it happen." Thrasher said he's been meeting with lawmakers to stress that importance. The fact FSU has moved up faster in national public rankings "bodes well" for the annual Legislative Session.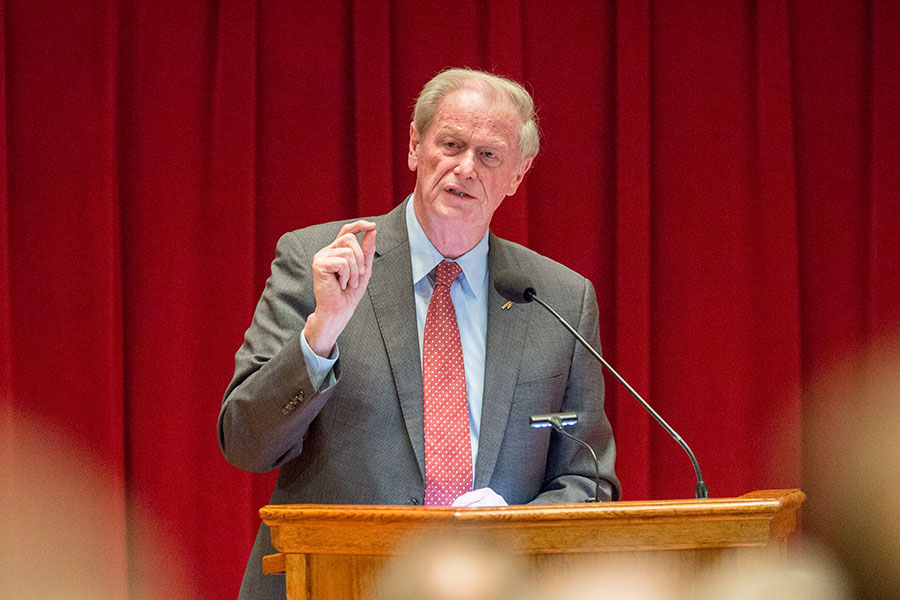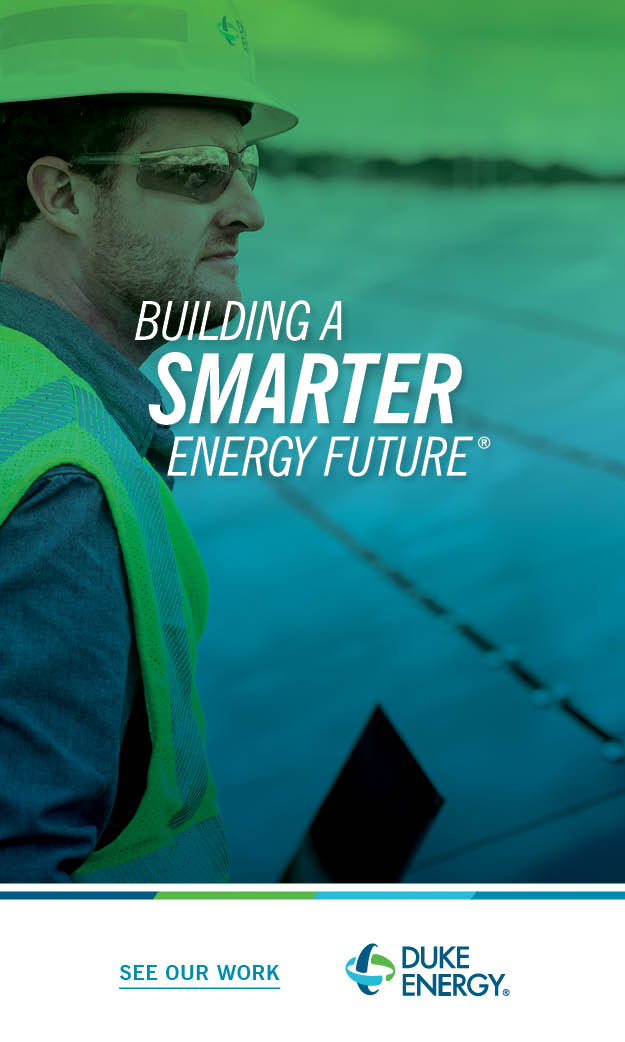 — MORE LOCAL —
"Miami Super Bowl may be most expensive yet for hotel guests, analysts say" via Taylor Dolvin of the Miami Herald — The average daily hotel room rate in the Miami market could reach above $500 for the weekend January 31-February 2, 2020, according to an analysis by STR, a hospitality data company. If that happens, Miami's 2020 Super Bowl will be the most expensive big game in recent history for hotel guests. STR's consulting and analytics office estimates that the average daily rate in the Miami market — comprising much of Miami-Dade County — will be between $520 and $540 over Super Bowl weekend. That's more than double the average daily rate for the same weekend in 2019, and a 55 percent increase from the weekend of Miami's last Super Bowl in 2010.
"With new rule, St. Petersburg can force homeowners to make sewer repairs" via Josh Solomon of the Tampa Bay Times — The new rule only puts in writing what has always been true: that pipes on private property are the responsibility of the property owner. But the ordinance could lead to the city compelling property owners to make expensive repairs — though likely not many, at least for now.
"Despite efforts to curb pollution, Escambia County still struggles with its haunted past" via Kevin Robinson of the Pensacola News Journal — Historically, the mantra for dealing with dirty industry was "the solution to pollution is dilution." It was essentially a theory that we could dump industrial waste into rivers, bays and lakes, and the water bodies were too big and self-replenishing to suffer any substantial harm. Many now argue that diluting contaminants isn't the same as deleting them, and the accumulation of toxins in our bays, beaches and bayous has done immense harm over time. "One of the issues with being one of the oldest communities in Florida is ultimately we saw development ahead of a lot of other areas," said Tim Day, Escambia County environmental programs manager. "Our waterways were where you industrialized, because that's where your transportation routes were."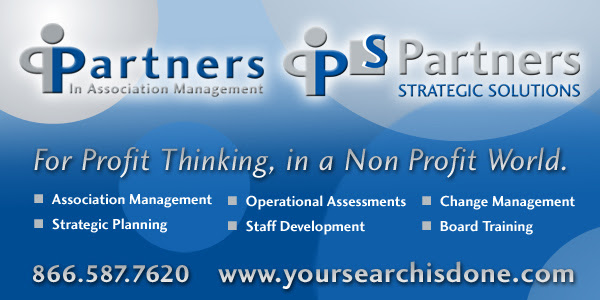 — OPINIONS —
"Joe Henderson: Matt Gaetz is interesting, but not in a good way" via Florida Politics — Like the President, Gaetz is loud, arrogant, brash, and abrasive. He is not on a first-name basis with things called facts, and he likes to butt in where he doesn't belong. Take Georgia politics, for instance. The Representative from Florida's 1st Congressional District inserted his mouth, ego, and ambition into the decision by Georgia Gov. Brian Kemp to appoint Kelly Loeffler to the U.S. Senate seat vacated by the retiring Johnny Isakson. Trump wanted U.S. Rep. Doug Collins. And that's where Gaetz took his cue to threaten Kemp — yes, threaten — for daring to think on his own. "If you substitute your judgement [sic] for the President's, maybe you need a primary (challenge) in 2022," Gaetz tweeted.
"Visit Florida is a waste of $30 million" via Jose Oliva in the Tampa Bay Times — "If you build it, he will come." So begins the iconic film, Field of Dreams. This otherworldly exhortation causes lead actor Kevin Costner to build something so inviting that the mere creation of the "it" will bring visitors by the tens of thousands to a small town in Iowa. Encouraged by writer Terrance Mann, played by the incomparable James Earl Jones, he built it and they came. Some call that a great movie but inapplicable to real life. I disagree. The Spanish built St. Augustine and they came. Henry Flagler built a railroad to nowhere and they came. And a man from Missouri named Walt built in the middle of Florida and they came by the millions. Florida is the "it" that people want to come see. And there are plenty of private and government marketing efforts underway everyday.
"Tyler Sirois: Legislation would give Florida families more ways to get tested and treated for flu, strep" via Florida Politics — Each year since 2010, the CDC has estimated the flu has resulted in between 9.3 million and 49 million illnesses in the United States. Did you know strep A bacteria kills a half-million people a year? What if I told you there was another way to be tested for the flu and strep and be given the medicine right then and there? Well, there is. I recently filed House Bill 389 in the Florida House that would allow local pharmacists to provide the testing for and treatment of influenza and streptococcus. It means that you have one more access point to get treated and tested.
"On Rays, so what's the plan now?" via the Tampa Bay Times editorial board — Letting a lame-duck team fester and stew in an obsolete stadium for eight seasons is not an option. Simply saying no and leaving the mess to the next Mayor with a clock ticking down isn't an answer either. The Rays have played hardball themselves … but credit them for putting a winning team on the field and pitching ideas over the years about where that field might be. With its art-centric downtown and still-growing buzz, St. Petersburg is a very different place than the city that scrapped so long to bring baseball here in the first place. But it's a stretch to say that Tampa Bay has outgrown baseball, that it no longer needs it.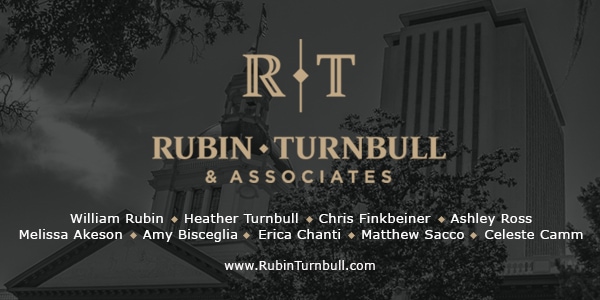 — MOVEMENTS —
Gunster named top law firm by U.S. News — U.S. News and World Report has released its 2020 Best Lawyers Best Law Firms rankings and Gunster is at the top of the list. The full-service business law firm earned "Tier 1" status in 11 practice areas in the nationwide ranking and 49 in Florida. Gunster's national rankings jumped 9% from last year. The firm also touted its 'Tier 1' rankings grew to at least two specialties recognized in each major market. Also, 77 Gunster attorneys made the Best Lawyers in America list for 2020, an 11% increase over the previous year. Six attorneys in six different practice areas and four different geographic regions within Florida were also named Lawyer of the Year 2020 by Best Lawyers.
National Governors Association appoints Susie Perez Quinn — The NGA  has named Perez Quinn as director of government affairs. Perez Quinn served as the top advisor to Sen. Bill Nelson of Florida and spent nearly two decades on Capitol Hill. During that time, she was an effective leader in finding bipartisan solutions on a wide range of domestic policy issues including infrastructure, healthcare, energy, the environment, and disaster response for the nation's third-largest state. The hire was announced along with Eric Wohlschlegel as director of communications. "Susie and Eric are two of the most respected professionals in their fields with great relationships around the country on both sides of the aisle," said Executive Director Bill McBride. "They will help strengthen NGA's advocacy on behalf of our nation's governors with Congress, national and state leaders, and the media."
"Personnel note: Beth Kigel to chair Autonomous Florida Program" via Drew Wilson of Florida Politics — The Florida Chamber of Commerce announced Thursday that HNTB Corporation Vice President Kigel would chair its Autonomous Florida Program. As chair, Kigel will work closely with Autonomous Florida Director Christopher Emmanuel and business leaders from across Florida in advocating to make Florida's business climate ready for the autonomous revolution and the technology development that comes with it. "I am excited to build on the successes of Autonomous Florida and take it to the next level," Kigel said. "Through collaboration and partnerships, we can position Florida as the global leader in transportation innovation."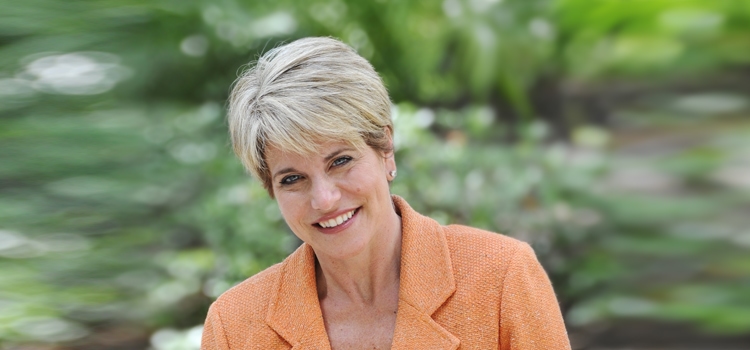 New and renewed lobbying registrations:
Anita Berry, Johnston & Stewart Government Strategies: Florida State Massage Therapy Association
Travis Blanton, Jon Johnson, Darrick McGhee, Johnson & Blanton: Clean Okeechobee Waters Foundation, CRISPR
Kari Hebrank, Carlton Fields: Florida Swimming Pool Association
Clayton Osteen, Cotney Construction Lobbying: Florida Association of Plumbing-Heating-Cooling Contractors
—LISTEN UP —
Battleground Florida with Christopher Heath: Tiger Bay Executive Director Gregory Eisenberg joins the podcast to talk local elections, national interest, and what people can do to get back into the local political process.
Dishonorable Mention: State Rep. Chris Latvala, activist Becca Tieder, former Tampa Bay Times Columnist Ernest Hooper and communications expert Dr. Karla Mastracchio discuss politics and culture. Chris and Karla talk a bit about War-on-I4 — athletics, academics, and the future of each university's plan. The hosts discuss the two campuses and the surrounding areas affecting student involvement and enrollment. It's December! The hosts ask when everyone put up their holiday decorations and favorite holiday delicacy.
Fluent in Floridian: Dr. Carrie Pettus-Davis devoted most of her career to improving the lives of formerly incarcerated people. Her five key approach prepares them to be job-ready and job steady for when they complete their sentences. Tune in to hear her meaningful conversation with SalterMitchell PR President Heidi Otway as they discuss the impact of her research and how she preaches what she teaches.
Gradebook from the Tampa Bay Times with hosts Marlene Sokol and Jeffrey Solochek: Tampa Bay Times/Miami Herald Tallahassee bureau reporter Mahoney joins Times education reporter Solochek to discuss the current lay of the land as lawmakers head into their final pre-Session committee week.
Inside Florida Politics from GateHouse Florida with hosts John Kennedy and Zac Anderson: More Florida lawmakers are getting involved as impeachment moves from the House Intelligence Committee to the Judiciary Committee. Anderson and Kennedy discuss how impeachment is playing in Florida, how Republicans and Democrats are banding together to try and kill a proposed ballot measure, and a recent interview with Florida Senate President Bill Galvano.
podcastED: Step Up For Students advocacy coordinator David Hudson Tuthill recorded an exclusive interview with education choice advocate Virginia Walden Ford, in which she discussed her children's diverse academic needs, the effect of neighborhood drug and gang activity on their learning, and her growing conviction that someone had to stand up and be the voice for children in the D.C. area and across the country.
REGULATED from hosts Christian Bax and Tony Glover: The REGULATED team appeared at Florida A&M University's College of Agriculture and Food Sciences for a fast-paced discussion of Florida's legal cannabis and hemp industries. This week, they share the audio from that live session with students and faculty.
— WEEKEND TV —
Facing South Florida with Jim DeFede on CBS 4 in Miami: The Sunday show provides viewers with an in-depth look at politics in South Florida, along with other issues affecting the region.
Florida This Week on Tampa Bay's WEDU: Moderator Rob Lorei will host a roundtable with political consultant and Bay News 9 analyst Chris Ingram; attorney and political activist Erin Aebel; University of South Florida emeritus professor of Government Darryl Paulson and PolitiFact managing editor Katie Sanders.
In Focus with Allison Walker-Torres on Bay News 9: A mayoral roundtable to discuss state and federal legislation designed to benefit Florida cities. Joining Walker-Torres are St. Petersburg Mayor Rick Kriseman, Clearwater Mayor George Cretekos, Daytona Beach Mayor Derrick Henry, Sanford Mayor Jeff Triplett.
Political Connections on CF 13 in Orlando and Bay News 9 in Tampa/St. Pete: This week's show will recap the latest on the impeachment inquiry process and where it goes from here; host Al Ruechel will sit down with state Rep. and Speaker Designate Chris Sprowls; PolitiFact Truth-O-Meter will rate a claim by Mayor Pete Buttigieg.
Politics on Your Side with Evan Donovan on News Channel 8 WFLA (NBC): Keith Cate interviews Tampa Mayor Jane Castor.
The Usual Suspects on WCTV-Tallahassee/Thomasville (CBS) and WJHG-Panama City (NBC): Gary Yordon speaks Liz Joyner from The Village Square.
This Week in Jacksonville with Kent Justice on Channel 4 WJXT: Jacksonville University Tim Cost, City Councilman and former Jacksonville Mayor Tommy Hazouri and state Rep. Jason Fischer.
This Week in South Florida on WPLG-Local10 News (ABC): Co-hosts Michael Putney and Glenna Milberg will speak with state Sen. Manny Diaz Jr. and state Reps. Bryan Avila and Shevrin Jones.
— ALOE —
"Burnt Elf on the Shelf nearly causes Central Florida house fire" via Tiffani Theisen of the Orlando Sentinel — An Elf on the Shelf that was left too close to a light got singed, filled a living room with smoke and prompted a call to firefighters in Ocala. As no injuries or major damage were reported, Ocala Fire Rescue used the incident as a lighthearted way to remind residents of fire safety. "Firefighters rescued the elf and provided critical care," the department joked. "With no place like home to heal and recover, Elf opted to return to the North Pole while the burn to his leg recovered."
— HAPPY BIRTHDAY —
Best wishes to one of Southwest Florida's finest, Vickie Brill. Big early birthday wishes to Mayor Jane Castor, Joe Bardi, Mike Deeson, Doug Holder of The Legis Group, Anna Alexopoulos Farrar, Mark Ferrulo, Joy Ann-Reid, and Mark Ferrulo and Jon Yapo.
___
Sunburn is authored and assembled by Peter Schorsch, Phil Ammann, A.G. Gancarski, Renzo Downey and Drew Wilson.