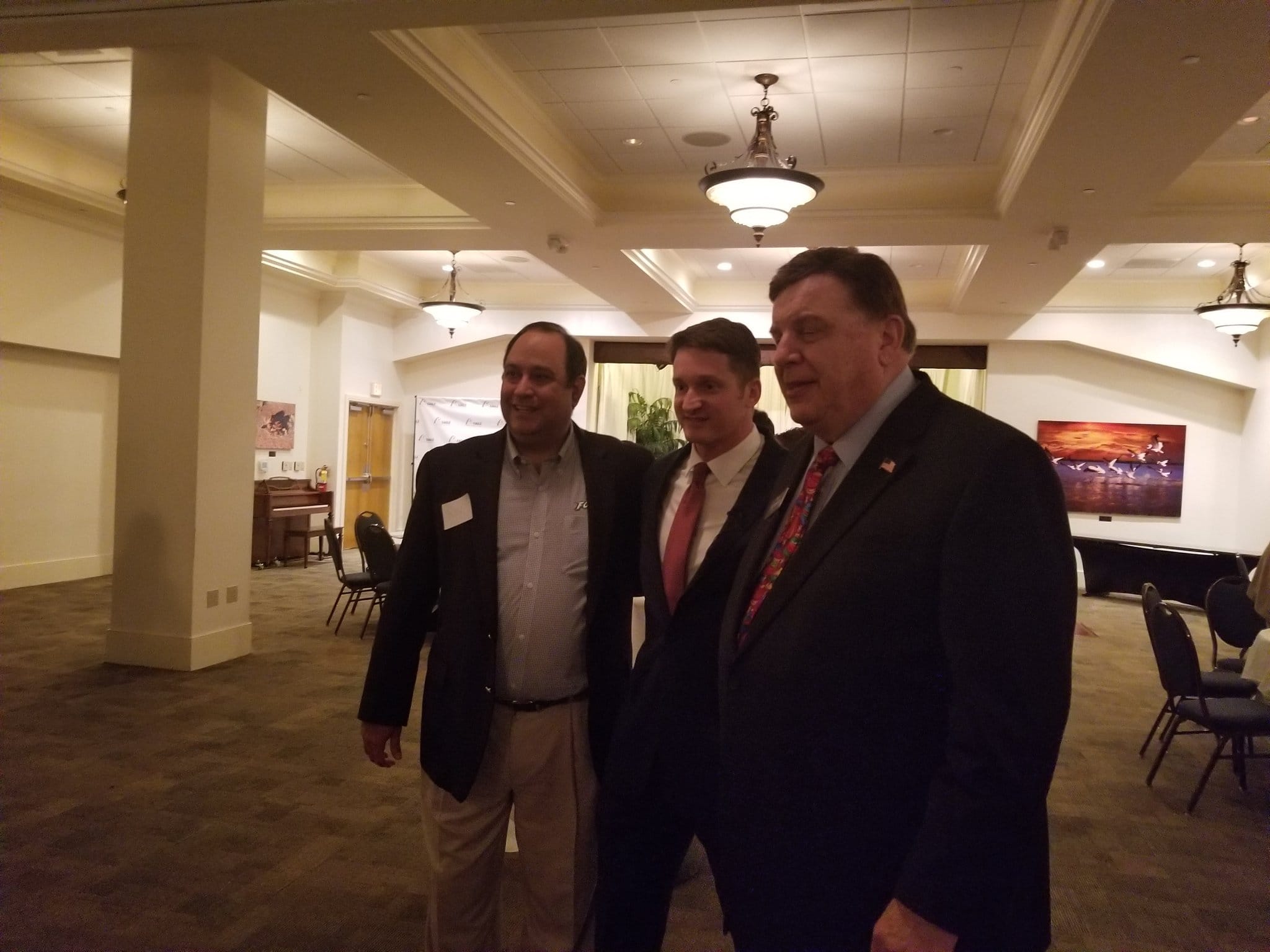 Cape Coral Republican hopes he has established "frontrunner status."
Politicos gathered at The Marina at Edison Ford as Cape Coral Republican Dane Eagle hosted his first Congressional fundraiser.
More than 200 gathered at the event, including some of the state Representative's colleagues in the Legislature. State Reps. Ray Rodrigues and Spencer Roach were spotted, as were former state Reps. Matt Caldwell and Gary Aubuchon.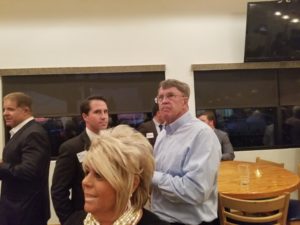 Former State Attorney Steve Russell could be found in the room, as could Mike Giallombardo, the Republican Eagle has endorsed to succeed him in the state House
"I'd like to think we've established ourselves as the frontrunner," said Eagle, looking around at a growing crowd. "Obviously it's a long time before the election and that's a tough position to hold that long, but we're going to work our butt off every single day until then."
The we includes his campaign manager Terry Miller.
Eagle became the first major contender to enter the race last month in Florida's 19th Congressional District. But he's far from the only major contender. The fundraiser notably took place not in Eagle's district but in state Rep. Heather Fitzenhagen's. She wasn't at the fundraiser; she declared for the seat this week.
Also missing were state Reps. Byron Donalds and Bob Rommel, who have both publicly mulled a run themselves.
But Eagle hopes a show of strength in finances and endorsements keeps him atop a growing and crowded field.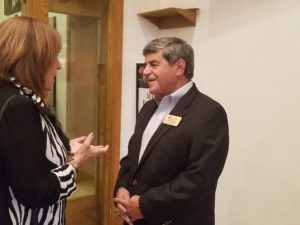 Rodrigues feels confident in Eagle's chances, mostly from serving in the Florida House with him. "He was my whip when I was Majority Leader," Rodrigues recalls, "and I saw what he could do. Then he became a better Majority leader than me."
Another major contender to join the race was Fort Myers Mayor Randy Henderson. The Fort Myers Republican is recovering from a cycling accident, so few wanted to throw jabs at the Mayor. But notably, most other Lee County Mayors could be found at Eagle's fundraiser. Estero Mayor Bill Ribble, Sanibel Mayor Kevin Ruane and Cape Coral Mayor Joe Coviello all could be found at The Marina on Thursday.
"Dane is born and raised in Cape Coral, and has been a great Representative for the city," said Coviello, one of several early endorsers of Eagle's campaign. "It's exciting this opportunity opened up.