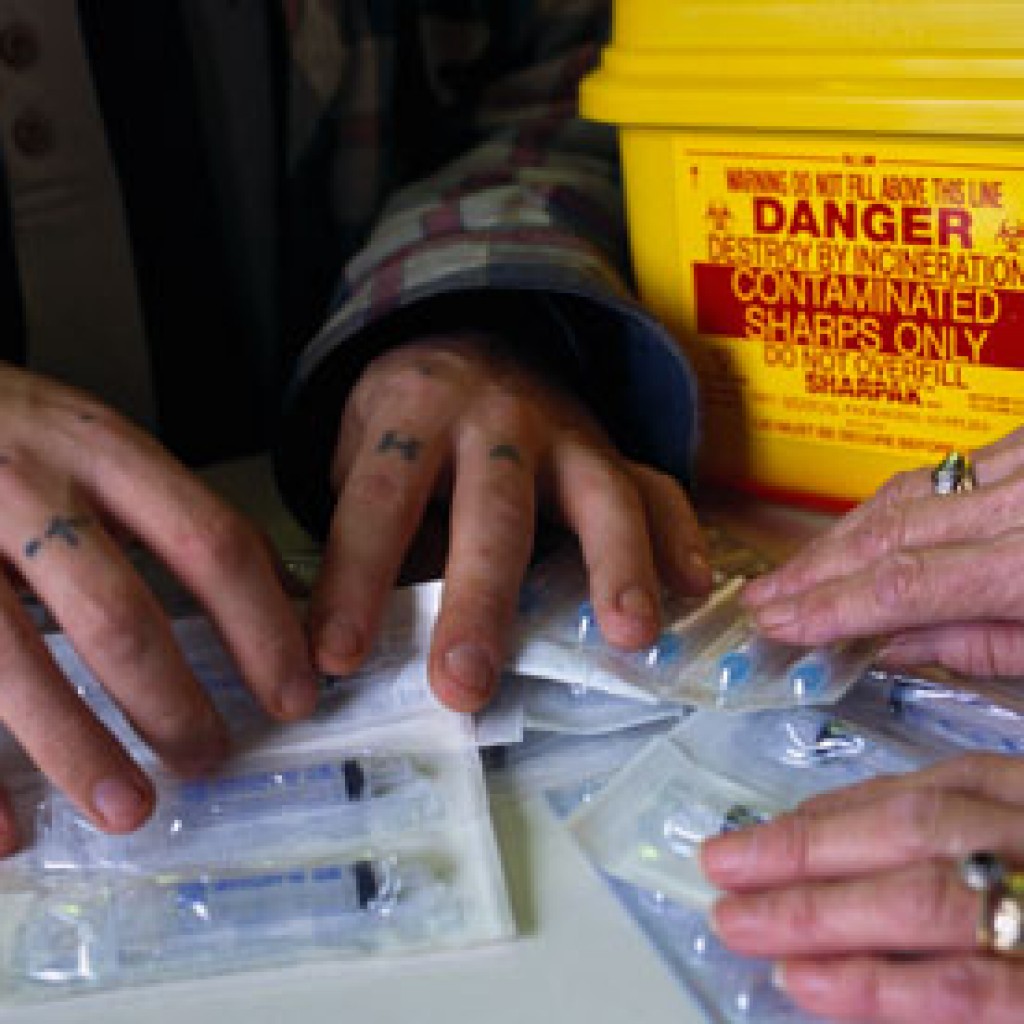 State lawmakers recently approved a measure authorizing each county in the state to set up their own program.
The Broward County Commission is approving an ordinance to set up a needle exchange program within the county to help address the ongoing drug epidemic.
Such a program already exists in Miami-Dade County as part of a pilot program set up in 2016 under the Infectious Disease Elimination Act.
But that needle exchange program was originally limited to just Miami-Dade County. During the 2019 Legislative Session, lawmakers approved a measure authorizing each county in the state to set up their own version of the program, if they so choose.
Democratic state Sen. Oscar Braynon II filed the bill that was eventually approved by both chambers. Reps. Shevrin Jones, a West Park Democrat, and Rene "Coach P" Plasencia, an Orlando Republican, formed a bipartisan team supporting the measure on the House side.
After Gov. Ron DeSantis signed that bill into law, Palm Beach County immediately moved to open its own exchange. Now, they are joined by officials in Broward County as well after a late Tuesday vote.
Some have criticized such programs for promoting the use of illegal drugs, such as heroin. But others, including the Centers for Disease Control and Prevention, note the exchanges can prevent the spread of HIV and other diseases by ensuring addicts are using needles which are safe and clean.
In order to obtain a clean needle, an individual must trade in a used, potentially contaminated needle.
In their ordinance approving the program, Broward County officials cited statistics showing the county's struggle with infectious diseases.
In 2018, there were around 675 hepatitis B cases reported in Broward County and more than 1,800 cases of hepatitis C.
In addition, more than 21,000 people inside the County are currently living with HIV, according to the Commission.
Florida is the worst in the country in terms of the amount of HIV cases which progress to AIDS, according to Science. And Miami, Fort Lauderdale, Orlando and Jacksonville are all among the top 10 U.S. cities when it comes to the per capita rate of new HIV diagnoses.
Under the 2019 state law, counties are required to notify the Department of Health when setting up a needle exchange program. Broward County will also consult with the county's Health Department to "provide ongoing advice, consultation, and recommendations for the operation of the Program."
The Commission must now approve an entity to operate the needle exchange program. Miami-Dade County runs its program through the University of Miami.
Eligible organizations include licensed hospitals, health care clinics, accredited medical schools, substance abuse treatment programs, or HIV/AIDS service organizations.
The Broward ordinance also requires the entity operating the program to provide educational materials regarding infectious diseases when transferring a clean needle.
Information on drug and health counseling programs must also be shared.