The Last 24
Good Monday evening. A proposal that died in the 2019 Legislative Session looks like it has legs in 2020.
A bill that would eliminate the once-every-20-years Constitutional Revision Commission cleared its second House committee stop Monday with a unanimous vote and now has one more panel to go before hitting the chamber floor. If HJR 301 is approved, voters would have to give it the OK at the ballot box.
State Rep. Brad Drake's bill stems from animus accrued in the 2018 elections for the CRC's controversial "bundling" of unrelated amendments, such as indoor vaping and offshore drilling.
An anti-CRC bill cleared the Senate last Session but failed to make it through the House. For 2020, both chambers are advancing at the same clip. In October, the Senate companion (SJR 362) was approved by its second committee. 
Here's the rest of your nightly rundown.
Bye-bye, Best and Brightest? A bill to repeal the controversial teacher bonus cleared its first Senate committee.
Raiding the larder. A bipartisan group of lawmakers called for the Legislature to stop raiding the Sadowski trust fund and preserve those affordable housing trust dollars for their intended purpose.
Ethics penalties approved. The House Public Integrity & Ethics Committee unanimously advanced the third in a trifecta of measures to prevent abuse of office. The committee's bill stems from an amendment approved last by voters in 2018.
Quote of the Day
"When you see the Air Force aircraft flying to Dover … the streets of NAS Pensacola lined with thousands of military personnel in their dress blues … it brings it home." — First Lady Casey DeSantis, at a commemoration for those slain in the NAS Pensacola shooting.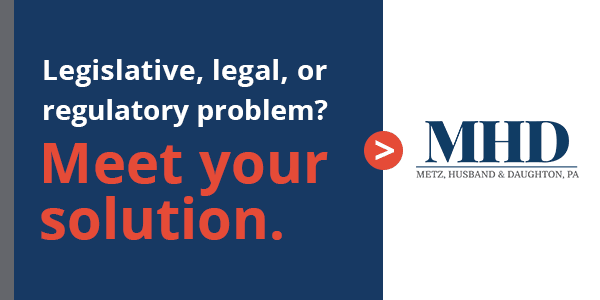 Bill Day's Latest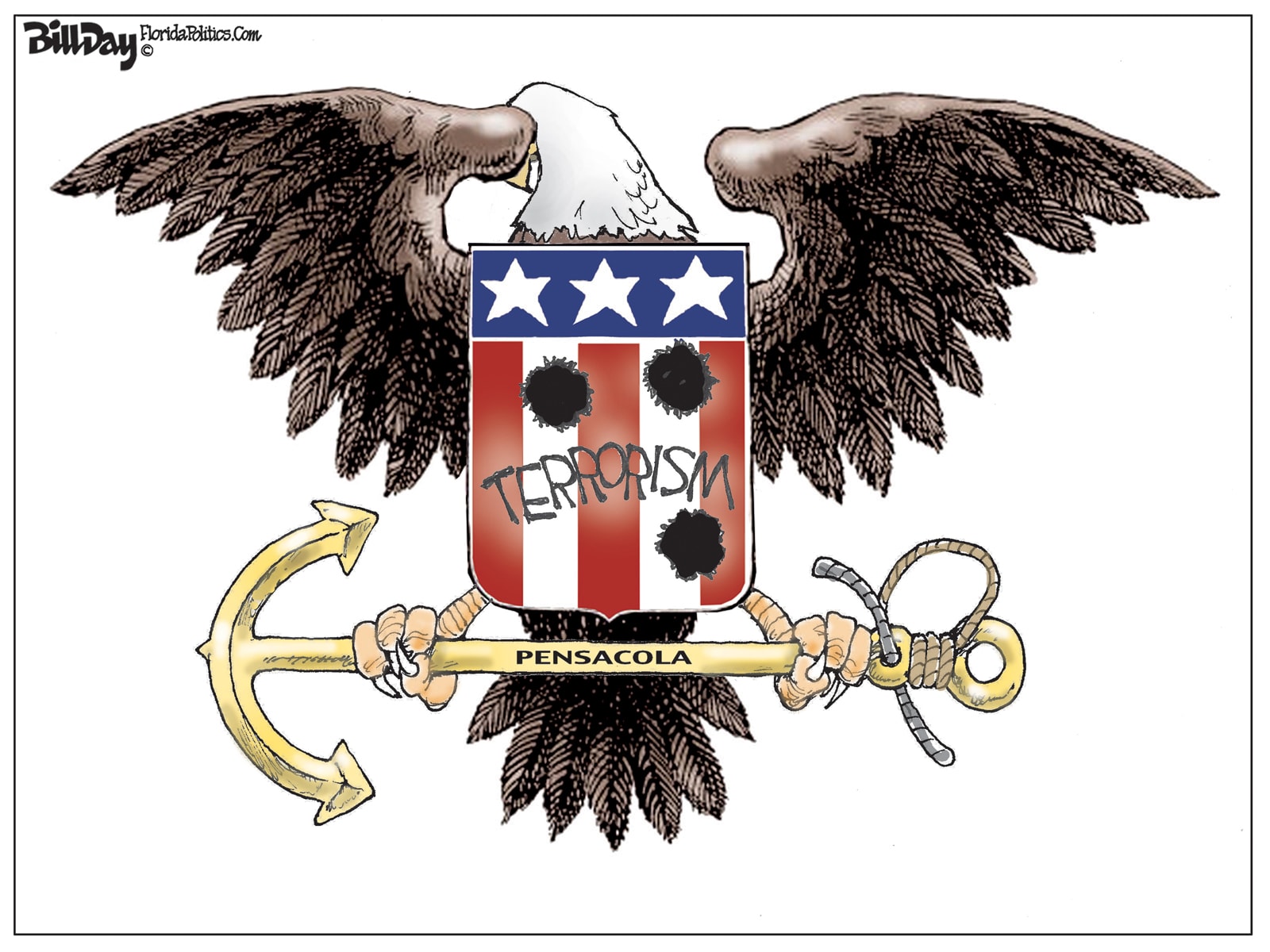 3 Questions
As community colleges brace for the 2020 Legislative Session, presidents need disaster funding and hope for action on Gov. Ron DeSantis' proposed 'Last Mile College Completion program.' We spoke with Tallahassee Community College President Jim Murdaugh, chair of the Florida College System Council of Presidents, about the needs of Florida's lower-profile-but-highly-successful higher education institutions.
Florida Politics: What are the top funding pressures for the Florida College System this year?
Murdaugh: First and forefront, I need to stress we have never before had alignment with the Council of Presidents and the depot of education. That's thanks to Commissioner [Richard] Corcoran. But colleges are very complex organizations and each of us have base operating budgets used to pay salaries and community bills and retirement and health benefits. We need an increase of $27 million this year over existing base budgets. Performance funding is an important part of the mix. We have embraced the idea of performance funding, and the Legislature is to be commended, developing a performance matrix to help colleges and universities focus on what really matters: student success.
FP: You are pushing for the 'Last Mile' funding requested by DeSantis but that wasn't funded last year. How will you make a case for that this year?
Murdaugh: All 28 of colleges in the Florida College System have independently taken steps to help those who are within 12 hours of completion of a degree. We have students who stop out, versus dropping out, meaning they have financial reasons, a job change, their aid has ended, whatever. What the Last Mile program is intended to do is help those who do well academically but had to stop out before graduating due to life circumstances. This will provide help across the state for those who want to complete their education. Frankly, it's a good business decision for the colleges because it's important from a performance standpoint, we get students' degrees completed. I will tell you I had the opportunity of someone candidly telling me they were so grateful our college reached out and offered assistance to get them back.
FP: With the Governor and Education Commissioner supporting this, are you worried heading into Session about coming short on funding?
Murdaugh: Legislators have a very tough job in terms of allocating the limited financial resource we've got. Their issues are broad and wide, and the challenges they had recently are unforeseen, such as the natural disaster of a hurricane or tragedy of a Parkland shooting incident. Those require the Legislature to be responsive to that and require considerable amounts of funding. What I worry about, frankly, is the possibility some incident like that could occur and would force the Legislature to focus on it. It's the urgent driving out the important. I worry about putting a short-term urgent need ahead of the long-term interest of the state. We are a long-term investment, and we need some money increases every year to be prepared for the challenges ahead. But I will say again; I couldn't be more pleased and grateful that the Legislative leaders recognize and support the value of this system. 

Lobby Up
The American Fire Sprinkler Association has several interests in the state Legislature.
Simple updates to building codes and seemingly routine bills dealing with construction defaults can have major implications for the association's member businesses, which include sprinkler installers, inspectors, manufacturers and others.
To keep apprised of those issues and build their relationships in the Capitol, the American Fire Sprinkler Association has signed a lobbying contract with Ron Pierce, Kaitlyn Bailey, Edward Briggs and Natalie King of RSA Consulting.
Of course, fire sprinklers could end up being one of the burning issues of the 2020 Legislative Session.
That happened in the eleventh hour of the 2019 Legislative Session when a decades-long battle over fire sprinkler standards in high-rise condominiums reared its head.
The issue stems from a law passed in the 90s that requires high-rises to be outfitted with fire sprinkler systems.
Though hotels and timeshares were given strict deadlines, condo complexes were given a grace period so owners could plan for the upgrade cost, but those deadlines came and went.
The issue wasn't resolved, and though bills addressing it haven't been filed for 2020, RSA Consulting is prepared for the possibility.
Breakthrough Insights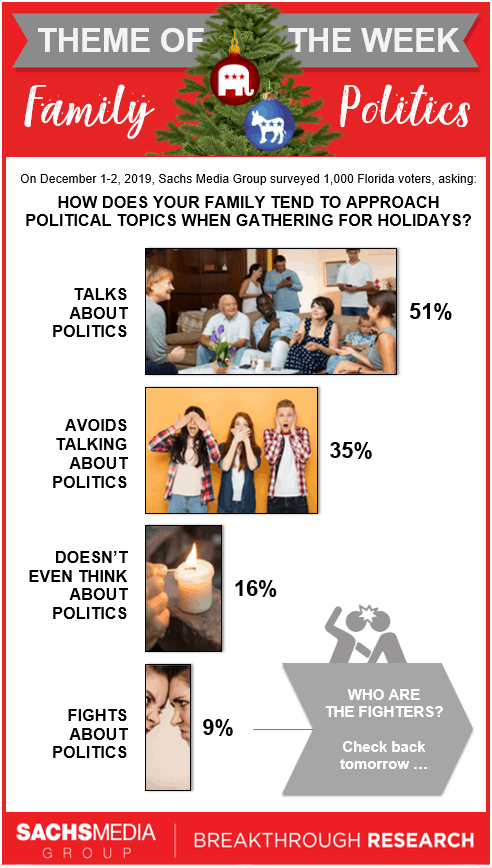 The Next 24
Florida TaxWatch will join with Sen. Bill Montford and state education leaders to announce the winners of the 2019-20 Principal Leadership Awards, which recognizes the state's most effective principals in high-risk K-12 public schools. That's at 9 a.m. in the 4th Floor Rotunda at the Capitol.
DeSantis and Department of Education Commissioner Corcoran will make an education announcement at North Collier Regional Park. That's at 1 p.m., 15000 Livingston Rd., Naples.
Agriculture Commissioner Nikki Fried, Sen. Gary Farmer and Rep. Geraldine Thompson will hold a news conference calling for the exoneration of the Groveland Four. That's at 1 p.m. in the 4th Floor Rotunda at the Capitol.
Sen. Janet Cruz and Rep. Tracie Davis will hold a news conference along with pastors and working mothers to announce the filing of a paid family leave bill. That's at 3:45 p.m. in the 4th Floor Rotunda at the Capitol.
Fried will deliver remarks at the 2019 Taste of Florida Agriculture Reception, an annual event co-hosted by the Florida Farm Bureau and the Florida Department of Agriculture and Consumer Services. Food vendors will be on hand with samples of locally grown products. The reception begins at 4:30 p.m. in the Capitol Courtyard.
Also, the following committees will meet:
— House Judiciary Committee, 8:30 a.m., 404 House Office Building.
— House Education Committee, 9:30 a.m., Reed Hall, House Office Building.
— Senate Health Policy Committee, 10 a.m., 412 Knott Building. On the agenda is a bill that would require parents to give their consent before a minor could have an abortion.
— Senate Agriculture Committee, 10 a.m., 301 Senate Office Building. The Florida Department of Agriculture and Consumer Services is scheduled to give a presentation on the rule-making process for the state hemp program.
— Senate Commerce and Tourism Committee, 10 a.m., 110 Senate Office Building. The panel will consider a bill by Chairman Joe Gruters that would create a rebate program to lure for film and television productions.
— Senate Criminal Justice Committee, 10 a.m., 37 Senate Office Building. The committee will hear a bill to require human trafficking education in public schools.
— House Higher Education Appropriations Subcommittee, 12:30 p.m., 212 Knott Building.
— House Transportation & Tourism Appropriations Subcommittee, 12:30 p.m., Reed Hall, House Office Building.
— Senate Banking and Insurance Committee, 2 p.m., 412 Knott Building. The committee will consider a bill barring windshield repair companies from offering incentives to customers.
— Senate Children, Families and Elder Affairs Committee, 2 p.m., 301 Senate Office Building. The Department of Children and Families will give a presentation on child-welfare case reviews.
— Senate Judiciary Committee, 2 p.m., 110 Senate Office Building.
— House Appropriations Committee, 4 p.m., 212 Knott Building. The committee will be briefed on the Governor's legislative budget request for the 2020-21 fiscal year.
Full committee agendas, including bills to be considered, are available on the House and Senate websites.