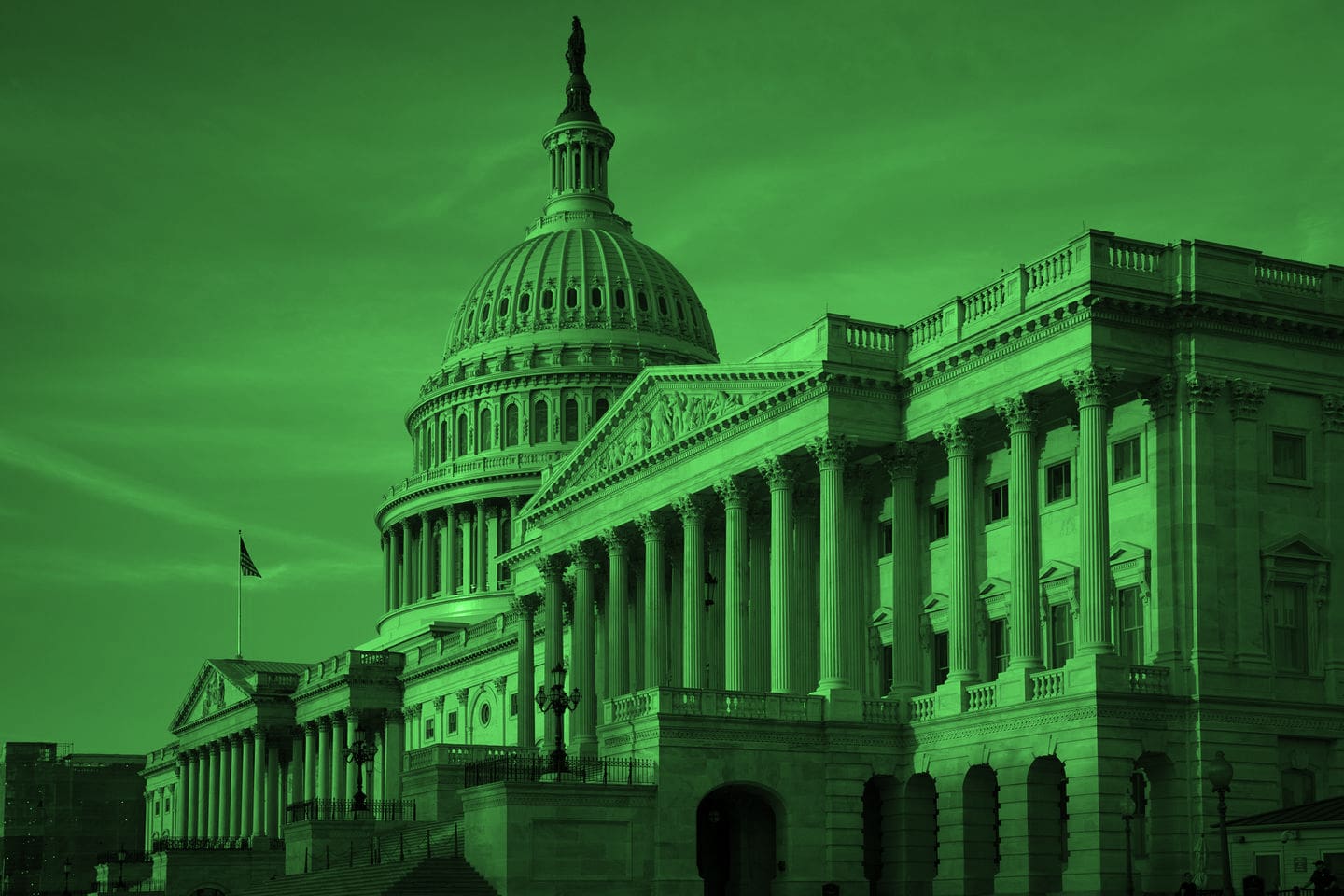 It's full steam ahead for impeachment.
Dems: full speed ahead!
After more than two years of vitriol, news leaks, a special counsel and hearings, President Donald Trump is now almost certain to be impeached. The bigger question involves how many articles will emerge from the House.
Whatever uncertainty remained seemed to melt away when Speaker Nancy Pelosi directed those committees involved in the inquiry to proceed. She said the House had "no choice" but to move ahead.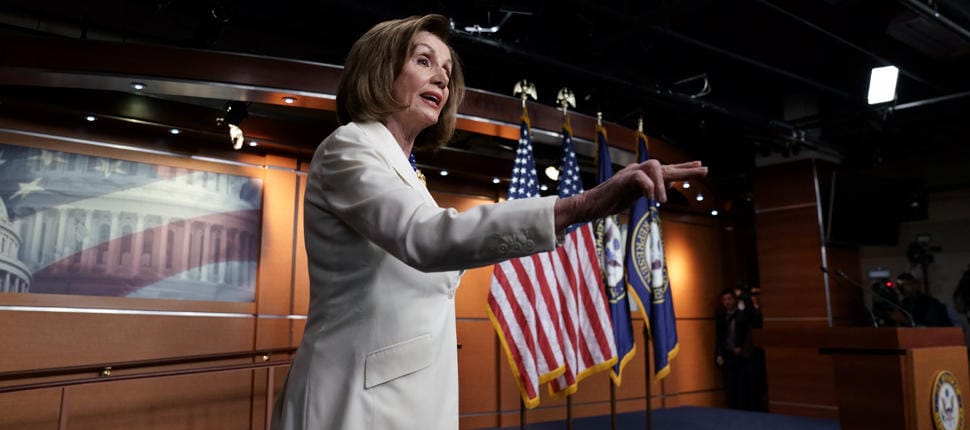 "Sadly, but with confidence and humility, with allegiance to our founders, and our heart full of love for America, today I am asking our chairmen to proceed with the articles of impeachment," she said.
This step came one day following an eight-hour hearing in the House Judiciary Committee, where three Democratic-invited professors called for impeachment, while the lone Republican invitee argued against it.
Orlando Democrat Val Demings, who was one of the questioners during the hearing, tweeted:
Powerful leadership from @SpeakerPelosi.

This is not about any individual president or other person. Impeachment is about the Constitution of the United States. #DefendOurDemocracy pic.twitter.com/SZMCjCRhJU

— Rep. Val Demings (@RepValDemings) December 5, 2019
Rep. Matt Gaetz expectedly had a different perspective during the hearing. In questioning three of the four professors, he brought up past political donations, writings calling for Trump's impeachment and inserting the name of Trump's 13-year-old son, Barron.
"When you invoke the president's son's name here, when you try to make a little joke out of referencing Barron Trump … it makes you look mean," the Fort Walton Beach Republican said.
Other Floridians who had their turn questioning the witnesses were Democrats Ted Deutch of Boca Raton and Debbie Mucarsel-Powell of Miami along with Republican Greg Steube of Sarasota.
From some of the actions and statements of those involved, items from the Mueller report involving potential obstruction of justice may be among the articles of impeachment approved by Democrats. In response, Trump said, in effect, "bring it on."
https://twitter.com/realDonaldTrump/status/1202573673049272320?ref_src=twsrc%5Egoogle%7Ctwcamp%5Eserp%7Ctwgr%5Etweet
The Judiciary Committee has another hearing scheduled for Monday, where impeachment evidence from the Intelligence Committee is to be presented. On that same day, the long-awaited Department of Justice Inspector General's report on FISA abuse is to be released, followed by a hearing before the Senate Judiciary Committee on Wednesday.
Meanwhile, fiscal year spending bills must be completed by Dec. 20, the last scheduled legislative day of the year.
Human rights bill passes
In addition to supporting Hong Kong's protests against China, the U.S. has taken special notice of human rights violations against ethnic Muslims in that country. Much to the Chinese regime's chagrin, Congress has approved two bills sponsored by Rubio calling out their behavior.
On Nov. 21, the Hong Kong Human Rights and Democracy Act, which calls for sanctions if China is guilty of human rights violations, headed to the White House, which Trump ultimately signed. This week, the House passed an amended version Uyghur Human Rights Policy Act, which calls for targeted sanctions against China for keeping nearly a million Muslims in internment camps.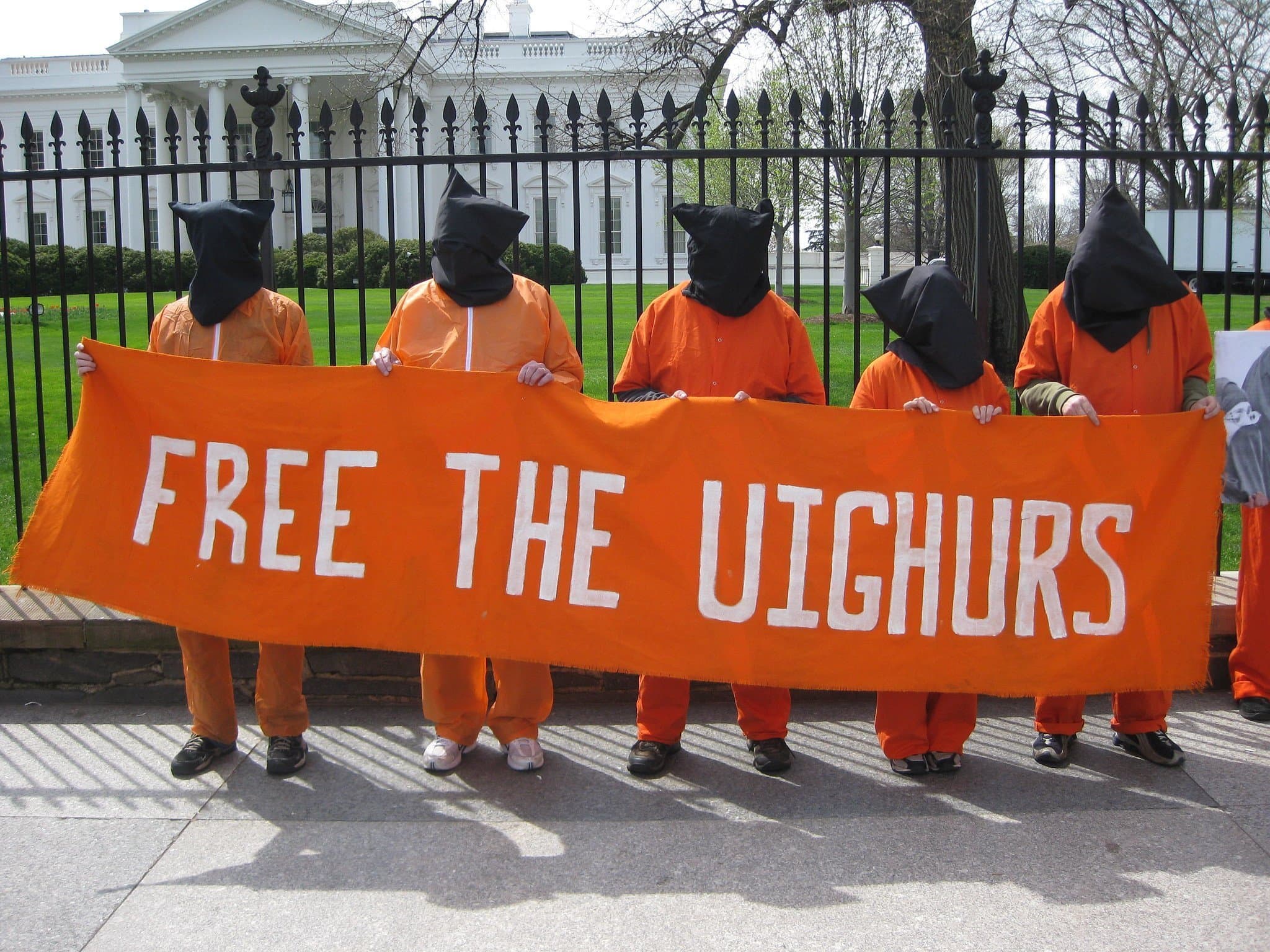 "The Chinese Government and Communist Party is working to systematically wipe out the ethnic and cultural identities of Uyghurs and other Muslim minorities in Xinjiang," Rubio said in a news release. "Today, Congress took another important step to hold Chinese officials accountable for egregious and ongoing human rights abuses committed against the Uyghurs."
The bill also seeks to protect Uyghurs and other U.S. citizens and legal permanent residents from Chinese harassment on American soil. In addition, it calls for a report from the Director of National Intelligence which will include, among other things, the identities of Chinese companies involved in the construction and operation of the internment camps.
New Jersey Democrat Robert Menendez, ranking member on the Senate Foreign Relations Committee, is the bill's original co-sponsor. He praised Congress for taking action and called out the Trump administration, who Menendez says has "not seen fit to make the tragic situation in Xinjiang a priority."
The bill passed the Senate by voice vote, the House approved the amended version by 417-1. A total of 44 co-sponsors signed on to the Senate bill.
Scott: New Cold War
While relations with Russia have deteriorated in the recent past, a return to the Cold War is not likely on the horizon. According to Sen. Rick Scott, a Cold War does exist, but China is the opponent.
During an appearance on Fox Business Network, Scott predicted to host Stuart Varney that China will not make a trade deal with Trump because of their untrustworthiness. That puts the two countries in a modern Cold War.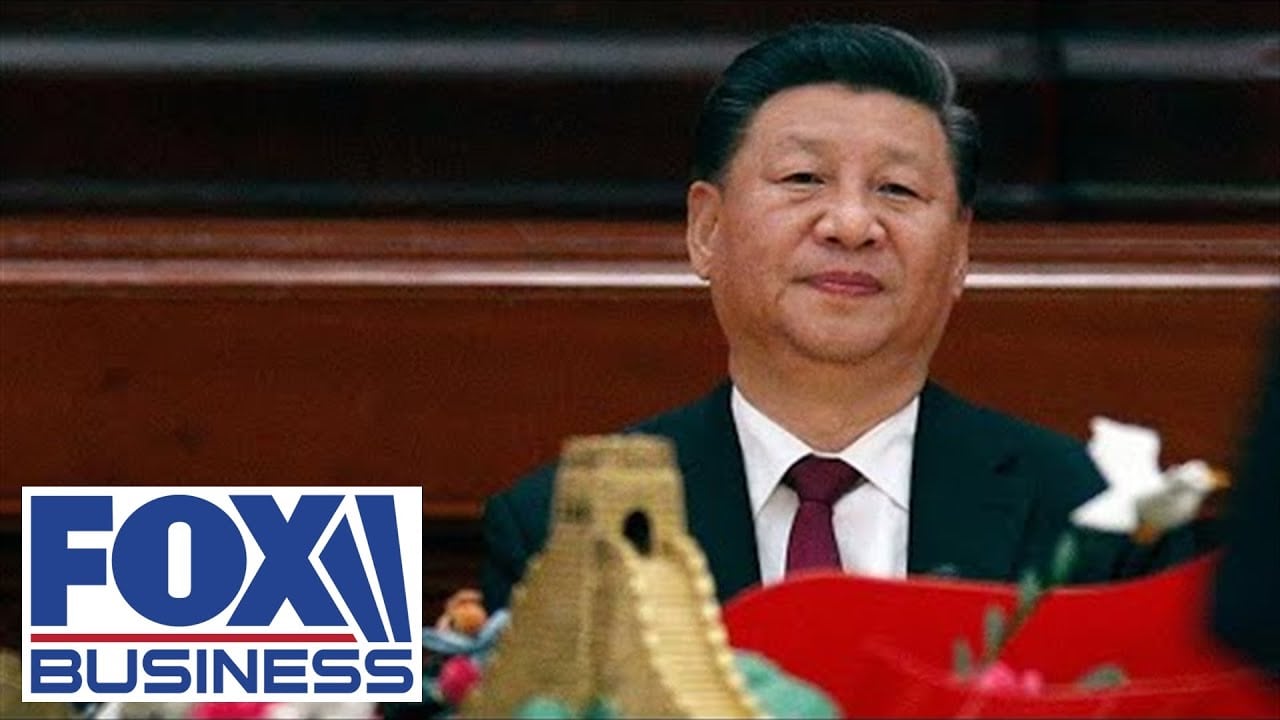 "There's not going to be a deal. They can't change their stripes," Scott told Varney. "I mean, they steal. They treat people horribly. I mean, they're the biggest polluters in the world. Human rights violators. They lie, cheat and steal about everything." Scott said.
When Varney suggested a Cold War may now exist, Scott strongly agreed.
"Absolutely. This is absolutely a new Cold War," the first-term Republican said.
Scott also called out the International Olympic Committee for not acting on his request to pull the 2022 Olympics from China due to their human rights violations. He called the IOC's response "shameful and embarrassing" and accused them of "naiveté and cowardice" for their failure to act.
He was also frustrated the committee did not provide information on how the theft of athletes' data and personal information by China would be prevented.
Gaetz v. Georgia Governor
Even before retiring Georgia Republican Sen. Johnny Isakson gave his farewell speech this week, the politics of who will succeed him began playing out on the national stage. First-term Republican Gov. Brian Kemp, who was responsible for appointing Isakson's replacement, had someone in mind all along, but Trump and Gaetz strongly preferred someone else.
They wanted Kemp to appoint Rep. Doug Collins to fill out the remainder of Isakson's term. Collins is the ranking member of the House Judiciary Committee on which Gaetz serves and, like Gaetz, is an outspoken critic of committee chairman Jerry Nadler and the impeachment process.
Kemp's choice was Kelly Loeffler, the chief executive of a bitcoin trading platform and co-owner of the WNBA's Atlanta Dream. The Kemp political team makes the case the Governor seeks to appeal to suburban women voters who have turned away from Republicans in the Trump era.
Gaetz weighed in with a political threat. He tweeted:
.@realDonaldTrump told you how to be supportive: Appoint @RepDougCollins.

You are ignoring his request because you THINK you know better than @POTUS.

If you substitute your judgement for the President's, maybe you need a primary in 2022. Let's see if you can win one w/o Trump https://t.co/vtjT4CyLMI

— Matt Gaetz (@mattgaetz) November 29, 2019
Gaetz was referring to Trump's endorsement of Kemp in the 2018 GOP primary. While some Georgia activists have also voiced support for Collins, Gaetz has become the face of the opposition for Kemp's confidants, who mocked the Ft. Walton Beach Republican's choices in apparel as well as his intrusion into Georgia politics.
Ryan Mahoney, a former aide, tweeted:
Inquiring minds want to know if you prefer flat front jorts, pleated jorts, or cargo jorts with room to put all of your Legos, Pokémon cards, and jellybeans. Oh…and mind your own business. We don't know you and we don't care what you think. #gapol https://t.co/3lA20lDjR9

— Ryan Matthew Mahoney (@Ryan_Mahoney) November 29, 2019
Game on.
Yoho on solid ground
While Rep. Ted Yoho has yet to reveal whether he will run for a fifth term, a new internal survey suggests the Gainesville Republican would likely return to Washington if he moves forward. A poll from Meer Research and Vox Populi Communications says that Yoho is likely to overwhelm any opponent seeking to challenge him should he decide to break his pledge to serve only four-terms.
Should he seek the fifth term, the survey says 29% of Republicans would be more likely to vote for him while 22% would be less likely to do so. Thirty-nine percent of those asked responded that it would make no difference.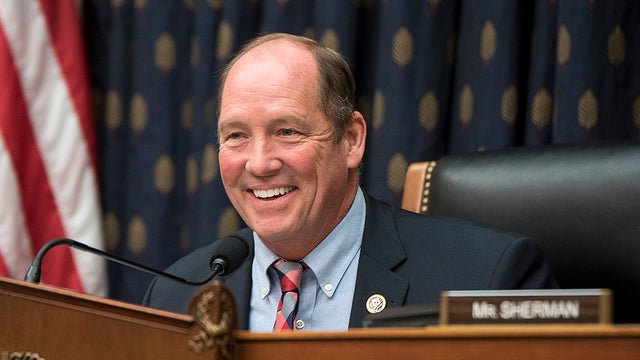 Respondents from Florida's 3rd Congressional District gave Yoho an 84% favorability rating and indicated he would defeat any likely opponent by seven-to-one margins. A recent endorsement from former White House Press Secretary and Dancing with the Stars participant Sean Spicer would not make much difference, but a nod from Trump would.
Republican voters would be 69% more likely to vote for a candidate endorsed by the President. The poll reached 533 registered Republican voters with a 4.24% margin of error.
The party split of the district is favorable to Yoho with 200,504 Republicans, compared to 175,561 Democrats. No Party Affiliation (NPA) and third parties make up the rest of the 487,002 voters.
Fundraising picked up the third quarter, and Yoho's campaign has nearly a quarter-million dollars on hand.
Trade Council honors Murphy
Tariffs and potential trade deals with China have been sources of contention in Congress during the Trump presidency. Rep. Stephanie Murphy has been one of the most proactive among those on Capitol Hill when it comes to international trade issues, including the introduction of legislation that would provide Congress with authority over tariffs.
This week, the National Foreign Trade Council (NFTC) Foundation will honor Murphy for her work in this area. She was presented with the NFTC's Trade Award at the organization's World Trade Dinner and Awards ceremony.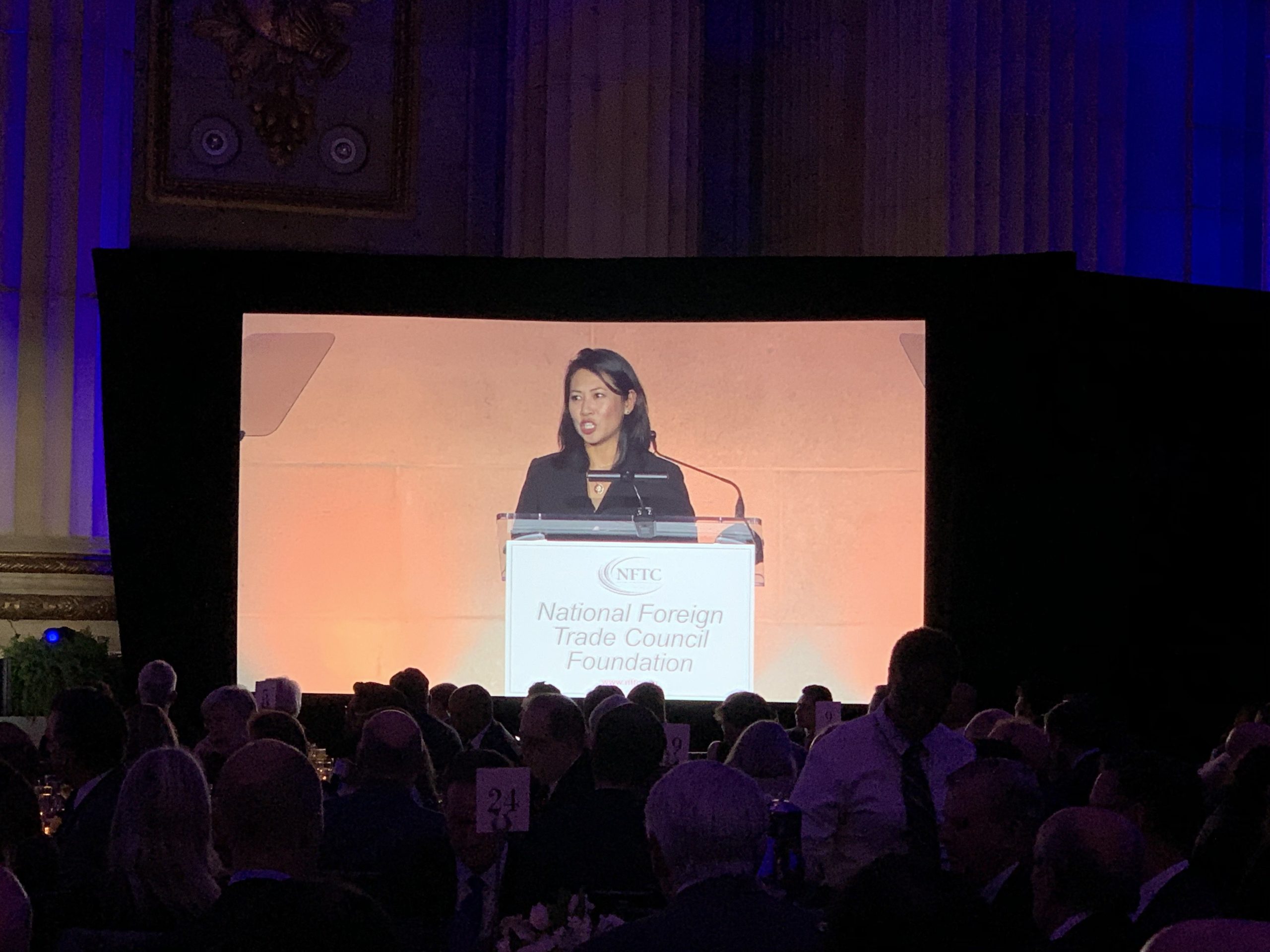 "Congresswoman Murphy is a leading example of the new, dynamic generation of House members who understand how vital trade is to the success of America's businesses, workers and consumers," said NFTC President Rufus Yerxa "Her work on tariff reform and her efforts to promote a strategic review of issues such as U.S.-China trade are of utmost importance, and we are pleased to be able to recognize her commitment to the principles and goals of NFTC."
Also, the organization honored Illinois Republican Darin LaHood from Illinois with the Trade Leadership for the Digital Age Award. Republican Sen. Rob Portman of Ohio was presented with the International Tax Award.
Murphy serves on the House Ways and Means Committee and the Trade Subcommittee. She was explicitly cited for her "strong support for pro-trade policies and her efforts to reassert congressional authority over tariffs."
Soto proposes Pulse designation
Support is growing to make the site of the Pulse nightclub a site of remembrance. The effort was helped by Rep. Darren Soto, who presented legislation to the House Natural Resources Committee that would declare the Pulse Memorial and Museum in Orlando a U.S. National Memorial.
U.S. National Parks Service Director David Vela announced his agency was taking no position on the bill because the federal government would not operate or own the memorial. It would be run by the onePulse Foundation, which is a private nonprofit organization in Orlando.
Soto was not disappointed by that statement.
"There actually are 10 examples already of national memorials that are not affiliated with our park service, from the National Memorial for Fallen Educators; the National AIDS Memorial, the Grove national memorial; and the David Berger Memorial, so we've done this numerous times before," the Kissimmee Democrat said.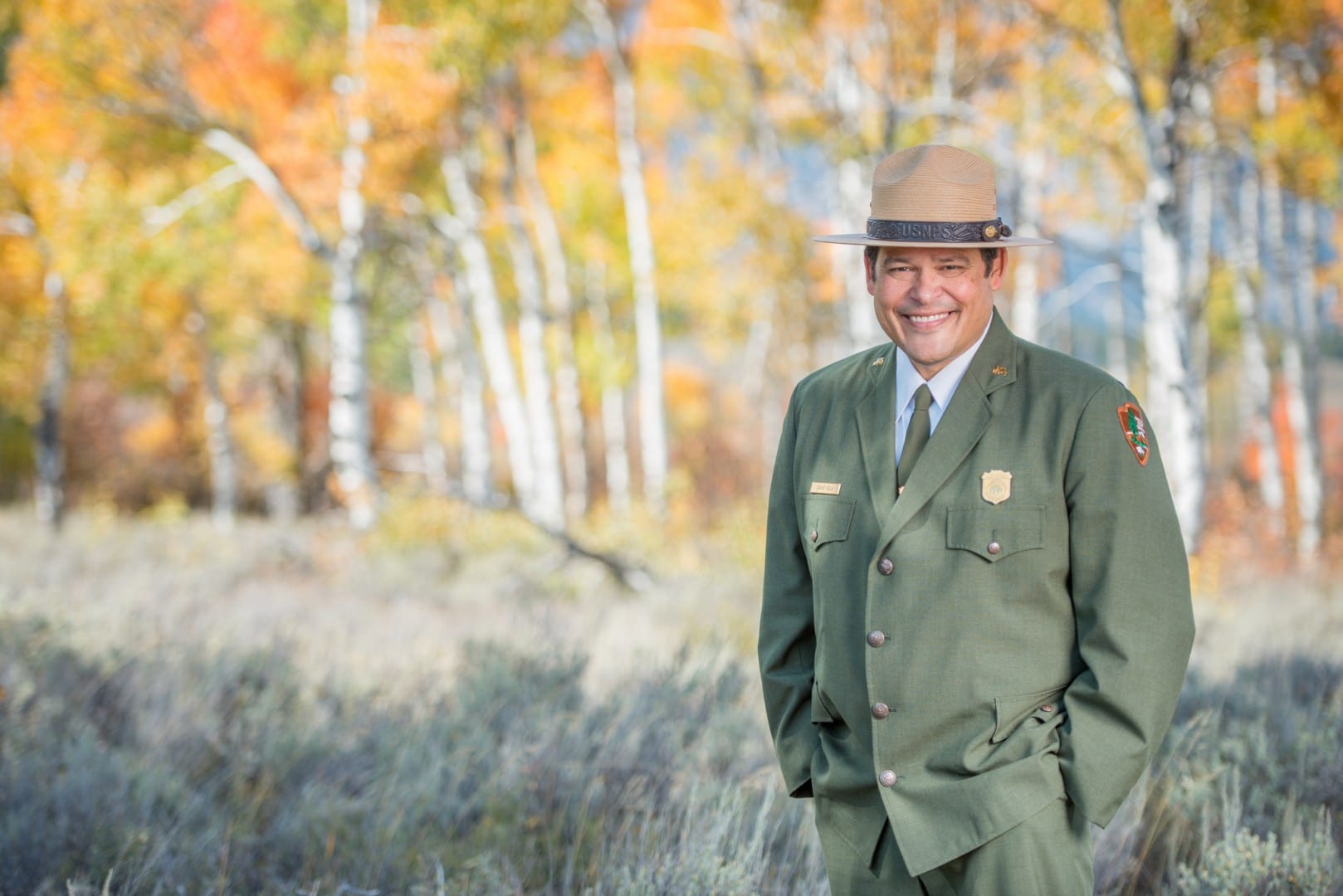 "It's a rule national site," Soto continued. "We have artifacts from most of the 50 states, comprising of art, quilts, recognitions, photos … from across the nation. And we regularly have visitors from all over the nation, and internationally, just to highlight how national this traumatic event was."
In June, Soto, Rep. Murphy, and Val Demings announced the introduction of House Resolution 3094 to give the memorial national status. Soto, who is on the Natural Resources Committee, was the formal sponsor of the resolution co-sponsored by nearly all Florida Democrats.
The Pulse Memorial and Museum is being developed at the site of the former gay nightclub that suffered a mass shooting in 2016 that killed 49 people and wounded 53 others. The interim memorial draws many visitors who come to pay respects.
No opposition emerged during the hearing.
Soto slams Trump
More than two years after Hurricanes Irma and Maria slammed Puerto Rico, Soto accused Trump this week of pursuing a personal vendetta while the U.S. Department of Housing and Urban Development continues to withhold more than $10 billion of disaster aid authorized by Congress.
The Kissimmee Democrat joined eight other Democratic members of Congress Thursday to decry that HUD missed another deadline in delivery $8.2 billion in disaster relief allocated to Puerto Rico through the Community Development Block Grant Disaster Recovery program, and also is holding up another $1.9 billion in electric grid upgrade money.
"We know the games they're playing," Soto said. "They're requiring local governments with no money to try and put up funding when they have no ability to do that. They're slow-rolling contracts, asking for additional details, beyond additional details, that states like Texas and Florida have already been able to rebuild with."
Soto said widespread destruction still is apparent outside of San Juan, and in some cities and towns, more than half the houses are still gone, while people still wait for federal assistance to help rebuild.
"We allocated $42 billion in February 2018. It's unfathomable that most of this money hasn't gotten there yet," Soto added. "So, the question is, President Donald Trump, are you going to end your personal vendetta against Puerto Rico and finally do the right thing? These are Americans down on the island."
Crist spam bill passes
Some relief from robocalls may be on the way. Legislation proposed by Rep. Charlie Crist designed to regulate the practice better is now on its way to the President's desk.
In April, Crist proposed the Spam Calls Task Force Act requiring the Department of Justice to assemble an interagency working group to look into how to better enforce against robocalls. Crist's bill was rolled into the TRACED Act, which passed the House this week by a 417-3 vote, the final stop before heading to Trump.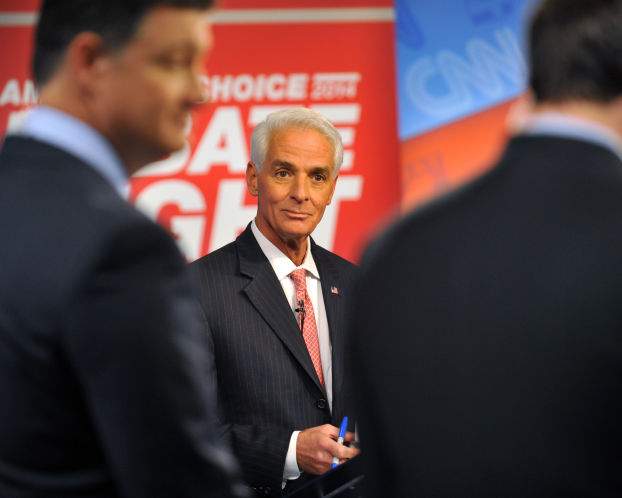 "In 2018 alone, Floridians experienced close to 4 billion spam calls — invading their privacy and putting their personal information at risk," Crist said in a news release. "Today we say, 'enough is enough,' putting the full weight of the federal government behind ending this scourge on the American people. "I am proud of this bipartisan, bicameral effort, and look forward to seeing the Spam Calls Task Force Act signed into law."
In addition to identifying current laws to tackle the problem, the bill also calls for considering if additional legislation is needed to serve as an increased deterrent.
Tracking Social Security earnings
Representing one of the most senior districts in the country, Sarasota Republican Vern Buchanan knows the importance of retirement to Florida's economy. Now, he's filed bipartisan legislation with Connecticut Democrat John Larson to provide Americans better information on Social Security and other benefits.
The Know Your Social Security Act would require the federal government to mail annual earnings statements to all workers contributing to Social Security. That's 178 million people between the ages of 25 and 60. It's something the Social Security Administration did anyway until 2010 and then mostly stopped.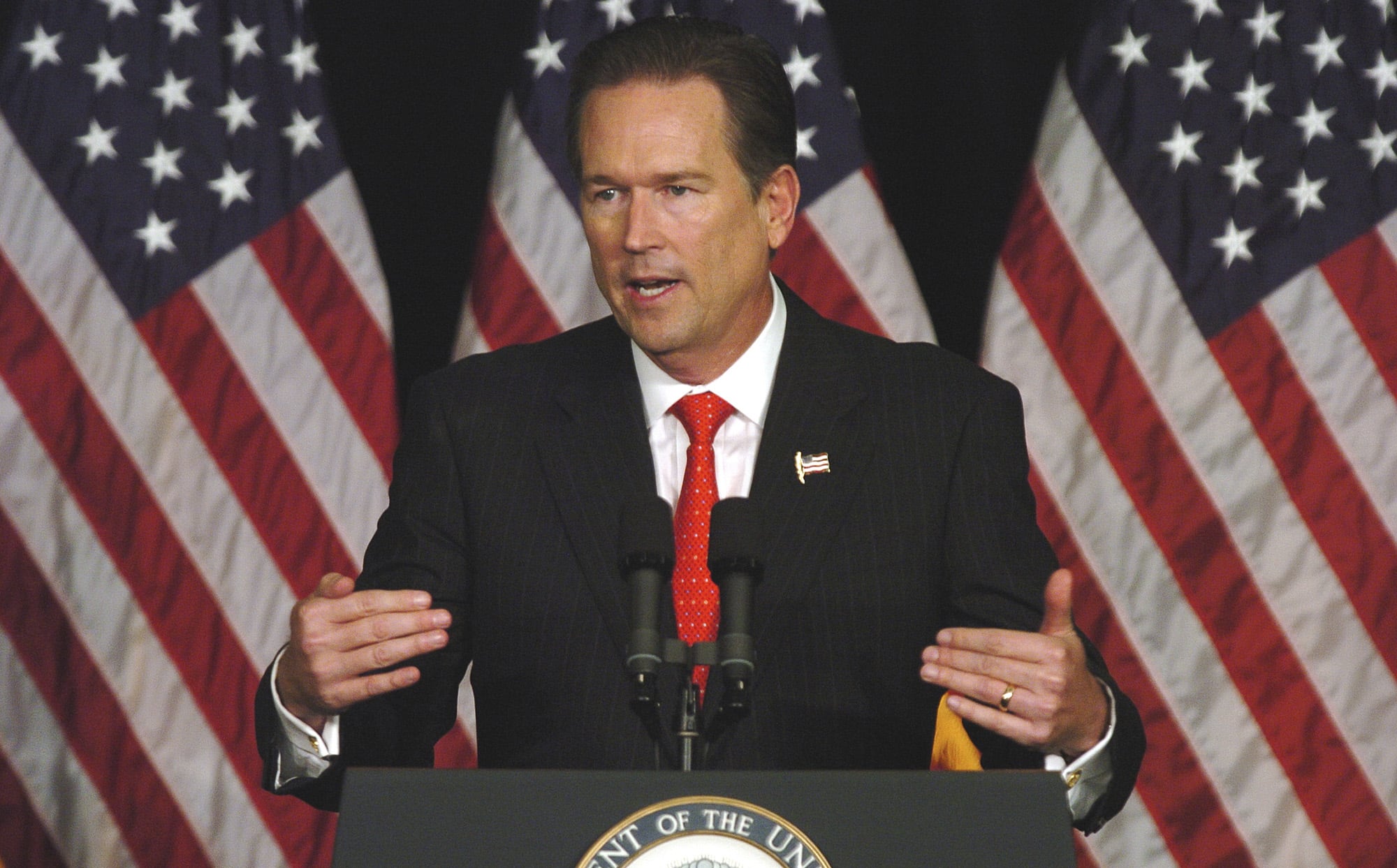 "Too many hardworking Americans enter retirement without enough savings," Buchanan said. "Because Social Security is the primary source of income for a majority of seniors, it is imperative they have a full understanding of their benefits as they plan for retirement."
Information mailed out to workers would include earnings in a given year along with contributions to Social Security and Medicare. It would also include the estimated Social Security benefit at full retirement age and the benefits that would go to the family in the event of a worker's death. The information can be accessed through an online portal, but less than 17 million take advantage of that now.
The AARP also endorsed the bill, which the retiree organization says would "place vital, paper Social Security statements in the hands of millions of Americans, to help them more effectively plan for retirement, identify fraud and correct earnings records, and better understand their stake in Social Security."
Gun control by amendment
Palm City Republican Brian Mast made a high-profile break from most in his party when he revealed his support for a ban on assault weapons. Enacting such national legislation is impossible with Republicans controlling at least one legislative chamber as well as the White House.
This week, Mast spoke with a reporter about the topic and indicated a national ban is unlikely to pass, but states are always free to take action themselves. He pointed to an amendment to the Florida Constitution is the best way to go.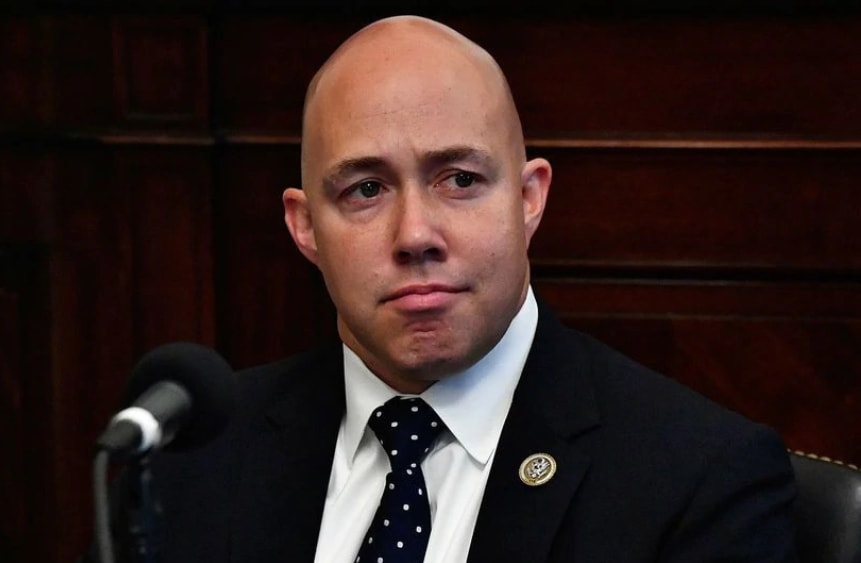 "I think doing anything at the state level is always the best way to do it," Mast told the Palm Beach Post. "That's not me saying that that's what the state of Florida should do, but it's saying, 'Listen, that's the best way to do it.'"
Mast made his desires for gun control known shortly after the tragedy at Marjory Stoneman Douglas High School in Parkland. In addition to backing the assault weapons ban, he co-authored the House bill calling for universal background checks.
That bill passed the House in February, but is going nowhere in the Senate.
Ads target Rooney district
A group of anti-Trump Republicans is following up on statements previously issued by retiring Republican Rep. Francis Rooney of Naples. Republicans for the Rule of Law is running a 30-second advertisement on Fox and Friends, the President's favorite program, demanding four current and former administration officials be allowed to testify during the impeachment process.
One of those is acting Chief of Staff Mick Mulvaney, who said in October a quid-pro-quo existed between the Trump administration and Ukraine, but was a common practice. He subsequently retracted the statement.
The ad titled "What is Trump Afraid Of?" explicitly calls for testimony from Mulvaney, former National Security Adviser John Bolton, Trump attorney Rudy Giuliani, and Secretary of State Mike Pompeo. Trump is claiming executive privilege as a justification for prohibiting testimony.
To view the video, click on the image below:
"The impeachment hearings in the House of Representatives have presented startling evidence that the President of the United States abused his power, strong-arming a foreign government to interfere on his behalf in the upcoming election, and damaging national security in the process," said Republicans for the Rule of Law Executive Director Sarah Longwell.
Rooney expressed concern at Mulvaney's admission and did not rule out voting for impeachment. The day after expressing that concern, he announced he would not run for reelection and voted against opening the ongoing impeachment inquiry.
The ad is running on local cable systems airing Fox and Friends.
House passes Deutch bill
The issue of dispensing justice to elderly criminals has been debated for years. Legislation sponsored by Deutch, which passed the House this week, would facilitate the ability of nonviolent elderly persons to spend the remainder of their sentences in home detention.
Deutch's bill modifies the eligibility criteria for an elderly offender to qualify for early release from prison and placement in home detention. It reduces the amount of a prison term an elderly offender must serve by the amount of good time credits earned by the offender.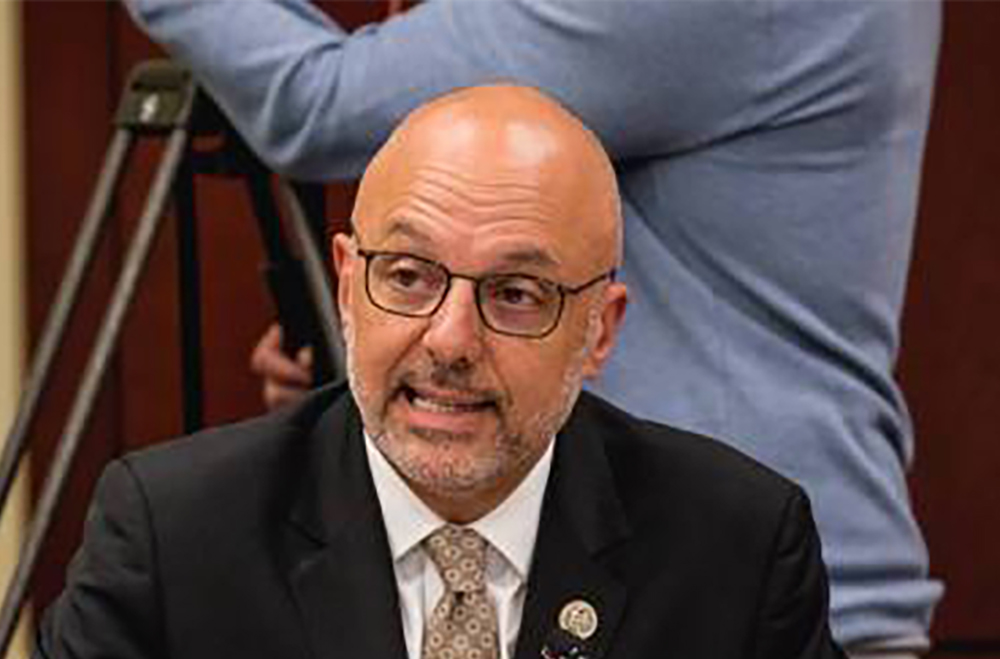 "With its passage, we are making an important clarification to the pilot program that allows elderly prisoners to transition to home confinement for the remainder of their sentence," Deutch said in a news release. "As elderly prisoners are among the most vulnerable populations in prisons, this fix to include good time credit will allow more of them to benefit from this program. Not only is this the right thing to do, but it will also reduce federal costs in our prison system."
The bill had 12 co-sponsors, including Gaetz, Judiciary Committee Chairman Jerry Nadler and ranking member Doug Collins of Georgia.
Powell mocks Trump pronouncement
During his rally in Sunrise last week, Trump had some harsh words for Democrats in general and scorn for some in particular. During one jab, he mentioned some local Democrats by name, including Rep. Debbie Mucarsel-Powell of Miami, whose name he mispronounced.
"So Congresswoman Mucarsel-Powell (pronouncing it "Moo-care-sul"), where is she? Is she here? I'd love to see her," Trump said. He included her as one of Capitol Hill Democrats who are "doing nothing" except impeachment.
The first-term representative was quick to respond with a fundraising video posted on Twitter.
"Hi, Donald. I'm right here," she said. "By the way, my name is Debbie Mucarsel-Powell, and I'm proud to outwork you every single day. Donate to stand up to bullies like Trump."
In the video, she adds, "But if you're going to attack me, please, at least say my name correctly."
Democrats are quick to remind the number of bills the House has passed, including background checks and lowering prescription drug prices that are not moving in the Senate.
To view the video, click on the image below:
Heritage rates delegation
Legislative issue scorecards are standard in Washington, with Democrats scoring high on issues such as reproductive rights and the environment. Republicans get top marks when the topic is the Second Amendment or taxes.
The Heritage Action for America, which advocates for conservative issues, is out with their legislative scorecard with most Republicans scoring in the 90s and all but one Democrat earning a zero. Gaetz earned the only perfect score, while Winter Park Democrat Murphy was the only Democrat to score at all, coming in with a nine.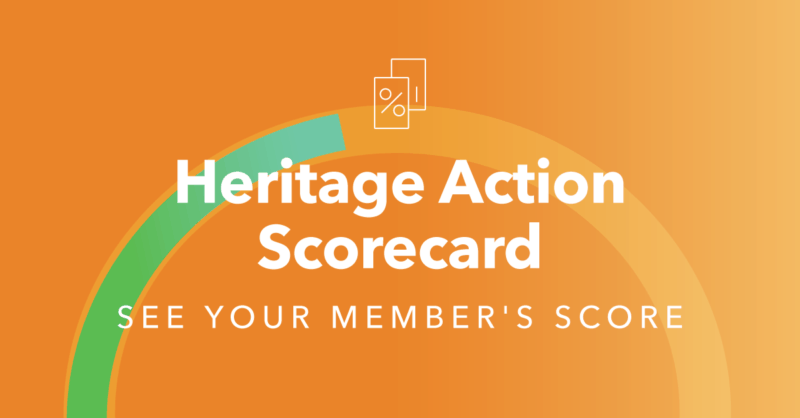 Heritage based scores on issues they opposed, such as the July budget agreement and universal background checks, while voting for the bill requiring saving the life of any baby that survived a botched abortion. To earn a perfect score, members needed to co-sponsor three bills involving college accreditation, education savings accounts for military families and welfare reform that facilitates employment opportunities.
Republicans were marked down for voting in favor of the budget deal. Murphy earned her score by casting the only vote against the budget deal by a delegation Democrat.
Scott and Rubio earned scores of 96 and 94, respectively.
Former Nelson aide tapped
A key aide to former Democratic Sen. Bill Nelson is joining the National Governors Association (NGA) as director of government affairs. Susie Perez Quinn, whose appointment was announced this week, was Nelson's top adviser and spent two decades on Capitol Hill.
According to the NGA, Perez Quinn was known to seek bipartisan solutions on a wide range of domestic policy issues, including infrastructure, health care, energy, the environment, and disaster response for the nation's third-largest state.
She will team with another new appointee, director of communications Eric Wohlschlegel, another 20-year Washington veteran. Both will report to NGA Executive Director Bill McBride.
"Susie and Eric are two of the most respected professionals in their fields with great relationships around the country on both sides of the aisle," said McBride. "They will help strengthen NGA's advocacy on behalf of our nation's governors with Congress, national and state leaders, and the media."
On this day
Dec. 6, 1973 — According to White House Chief of Staff Alexander Haig, President Richard Nixon was reportedly "incredulous" that an 18 and one-half minute gap in White House existed as they were turned over to Watergate investigators. Nixon's secretary, Rose Mary Woods, said she mistaken recorded over part of the conversations involving then-chief of staff H.R. Haldeman.
On the same day, two witnesses have told investigators that a package containing $45,000 — $50,000 in unreported cash contributions was delivered to the office of Florida Republican Sen. Edward Gurney in July 1972. Gurney is one of three Republicans serving on the Senate Watergate Committee.
Dec. 6, 2017 — Former Congresswoman Corrine Brown was sentenced to five years in prison for fraud and other crimes related to a purported charity for students that she used for a personal slush fund. Her attorney said she would appeal.
In 1992, Brown became one of the first three African Americans elected to Congress from Florida since Reconstruction. After Brown's legal problems became known, she was challenged and defeated by Al Lawson in the 2016 Democratic primary.
Happy Birthday
Belated wishes (Dec. 4) to Rep. Rooney.