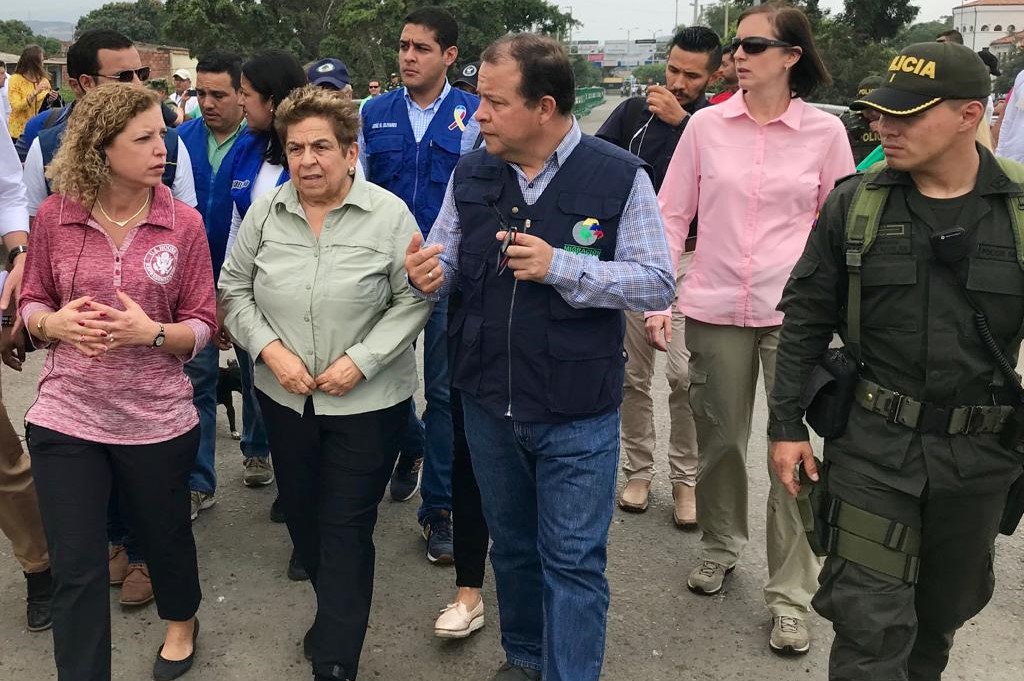 The duo's legislation also lifts per-country caps on the number of available green cards.
Democratic U.S. Reps. Donna Shalala and Debbie Wasserman Schultz are introducing legislation aiming at increasing the number of available green cards and reducing backlog of existing applications.
"For years now, businesses in my district and across America have been hamstrung when trying to attract the world's best talent because of our outdated family and employment-based green card policies" said Shalala, who represents Florida's 27th Congressional District in Miami-Dade County.
"This bill is a commonsense solution that will keep families together, streamline our immigration processes, and make America more competitive in our increasingly globalized world."
The bill requires the Secretary of State to move through the existing backlog of family- and employment-based visa applications over a five-year period. That backlog would then be eliminated by 2024.
Wasserman Schultz says the legislation, also known as the Resolving Extended Limbo for Immigrant Employees and Families (RELIEF) Act, will help the American economy.
"In Florida, the green card backlog breaks up too many families, sidetracks too many careers and constrains too many businesses to leave unaddressed. These outdated policies benefit no one, and this bill would modernize this flawed system," Wasserman Schultz said.
"The RELIEF Act would make America more competitive and help keep the families of our friends and co-workers together."
That backlog is significant, according to a release put out by the lawmakers.
"Nearly four million future Americans are on the immigrant visa waiting list, in addition to hundreds of thousands of immigrants in the United States who are also waiting for green cards," the release said,
"However, under current law only 226,000 family green cards and 140,000 employment green cards are available annually."
The bill serves as a companion measure to legislation introduced in the Senate in October. That bill was sponsored by U.S. Sen. Dick Durbin of Illinois. U.S. Sens. Mazie Hirono of Hawaii and Patrick Leahy of Vermont served as original co-sponsors.
The legislation also lifts per-country caps on the number of available green cards. Currently, any single country can only receive 7% of all available family- and employment-based green cards issued in a single year.
An effort earlier this year to lift those caps failed in the Senate after earning bipartisan approval in the House. Multiple Senate Republicans blocked the bill from coming to the floor.
"The legislation in its current form will negatively impact rural health care in Georgia and across the country," said a spokeswoman for U.S. Sen. David Perdue of Georgia, who held up the previous version of the bill.
It's unclear whether this version of the legislation will be able to overcome those concerns.