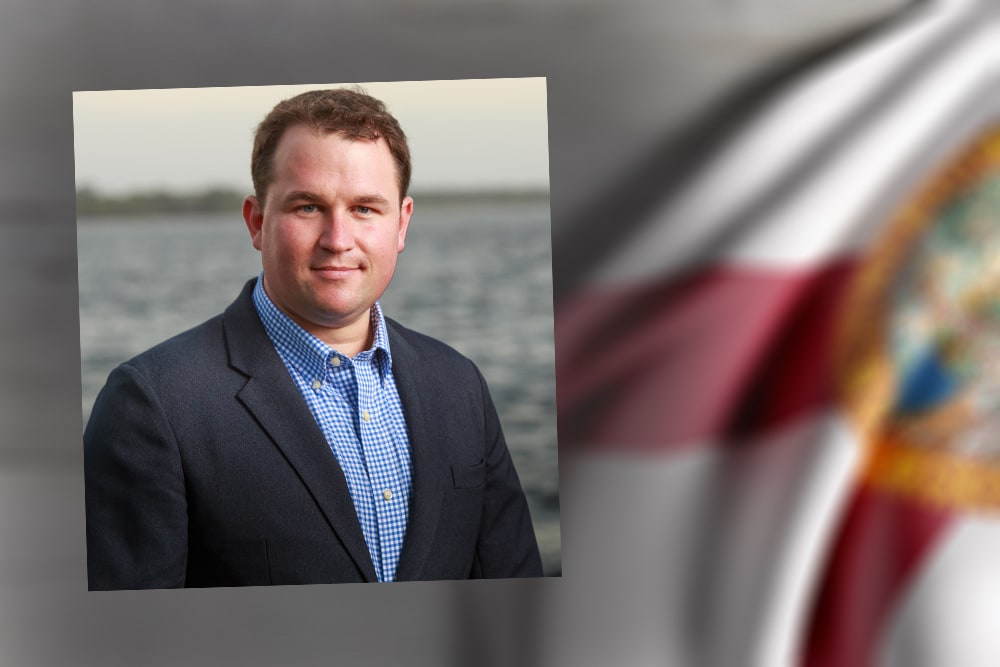 Sapp was one was one of ten congressional candidates to earn the endorsement.
Clay County Republican Judson Sapp has earned the backing of a major conservative political committee in his bid for Florida's 3rd Congressional District.
Sapp was one was one of ten congressional candidates to earn an endorsement from Maverick PAC, or MavPAC, on Friday.
"This is the first time in our 15-year history that MavPAC has committed an entire funding round to primary candidates," MavPAC National Chairman Fritz Brogan said. "This move reflects the organizations growth and preparedness to evolve to have a greater impact on national politics.
"MavPAC members — more than 500 young professionals from across the country — voted on a pool of strong, qualified candidates resulting in these names earning the most votes. We believe these candidates will make exemplary elected officials and represent a new wave of pragmatic, results-oriented 'mavericks; that will help Republicans take back the majority."
MavPAC said it was chipping in $2,500 to each candidate on the list, which it said was made up of candidates "who are either running to challenge vulnerable Democrat incumbents or for competitive open seats."
As of now, it's not clear whether CD 3 fits that description. The North Central Florida seat is currently held by U.S. Rep. Ted Yoho, who has not confirmed whether he will seek a fifth term.
In October 2018, Yoho said he wouldn't be running for another term in 2020 and told a Florida Politics reporter he could "bank" on it. Yoho made the same promise when he ran for his first term in 2012.
Still, Yoho has continued raising money, though not at a pace typical for an incumbent seeking reelection, and a recent poll suggests he wouldn't suffer from reneging on his term-limit pledge.
If Yoho does call it quits, Sapp is well positioned to take his place. He's off to a strong start in fundraising, having reeled in $100,000 in the first eight hours after announcing his campaign.