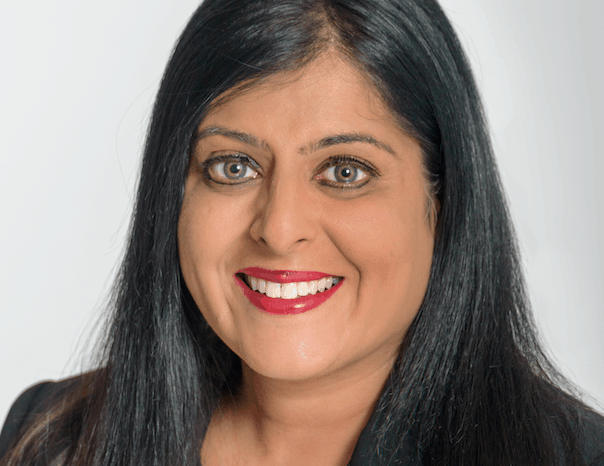 Anjali Vaya is running for Orange County Commission in District 5
An eight-point complaint filed by Orange County's Democratic chairman Wes Hodge alleging various campaign violations has been dismissed against Orange County Commission candidate Anjali Vaya.
The Florida Elections Commission closed the case on Hodge's complaint for lack of standing on some points and for lack of information on others. The commission formally dropped the case in November, her campaign announced Monday.
Vaya, a Republican, is running in the non-partisan race for the Orange County Commission District 5 seat against Democratic incumbent Orange County Commissioner Emily Bonilla and two other Republicans, Winter Park Mayor Steve Leary and Sonja Spradling.
Vaya's campaign slammed the complaint against her as character assassination and an attempt to slow her campaign fundraising, which has been strong in her first few months.
"The political battle over the county's nonpartisan elections shouldn't be used as a weapon against good people seeking public office,' Vaya said Monday in a press release issued by her campaign. "I will continue to work with the mayor's and sheriff in any efforts to improve community conditions."
In a Sept. 19 complaint, Hodge had alleged a variety of campaign law violations, totaling eight, by Vaya, mostly relating to her appearance at an Aug. 17, 2019, Indian Independence Day event presented by the Gujarati Society of Central Florida.  He alleged that she gave a campaign speech at the event by a non-profit charity group, to which no other candidates were invited. Vaya, who is of India descent, also set up a campaign booth, and taped video for campaign purposes.
Hodge also alleged her materials included pictures that implied that she had endorsements from several elected Democratic officials, including Orlando Mayor Buddy Dyer, U.S. Rep. Stephanie Murphy, Orange County Mayor Jerry Demings, and Orange County Sheriff John Mina. None of them had endorsed her.
Hodge said Monday that his complaint had been gutted by Florida Elections Commission rules that made it nearly impossible to pursue charges. The commission cited him for lacking standing on the endorsements matter, saying only the elected officials themselves could bring such a complaint. Hodge said he also was told he needed evidence, such as a copy of communications between Gujarati Society and Vaya, establishing that it had asked her to campaign.
"It just shows to me there is a gaping hole in the elections law," Hodge said.
He said that he intends to work with Orange County's Florida Legislature delegation to address potential changes to make it easier for private citizens such as himself to pursue campaign complaints.
Vaya hired Charles Hart, Orange County's Republican Party Chairman, to represent her in the matter.
The commission's letter to Hart announcing it was closing the case stated only that Hodge's complaint was "legally insufficient. Since the Commission did not receive any additional information that corrected the stated grounds of legal insufficiency, the case is now closed."