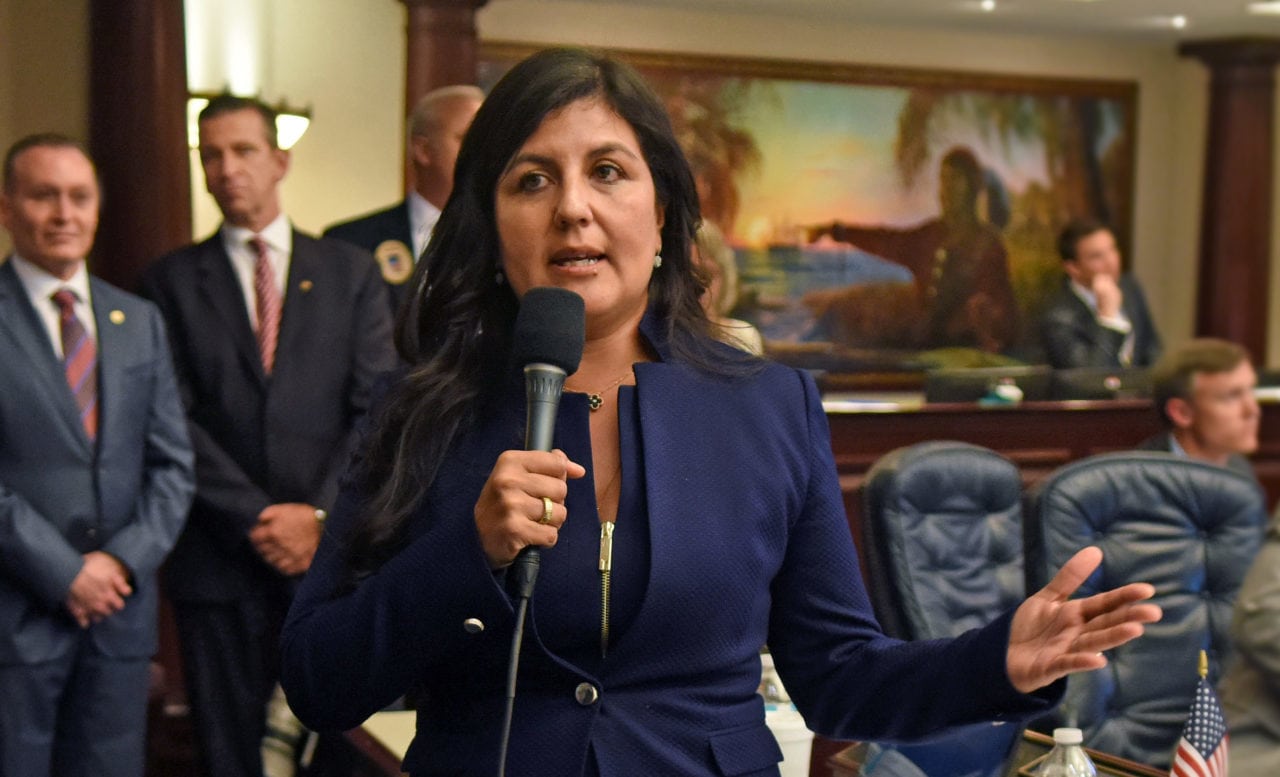 The model has become one that puts profit over patients.
Rep. Jackie Toledo plans to file legislation this week that would lower prescription drug prices for some consumers and protect small pharmacy owners by regulating what are known as pharmacy benefit managers.
Pharmacy benefit managers, or PBMs, serve as middle men between pharmacies and health insurance companies to provide real-time benefit analysis and actual costs for consumers purchasing prescription medication.
These individuals are meant to make it easier for pharmacies to obtain health insurance benefit information on patients so they can get their prescriptions in a timely fashion, but their presence has morphed into what some believe is a profit-driven model that favors insurance providers and large pharmacy chains over patients.
The group Small Business Pharmacies Aligned for Reform is fighting to change the way PBMs are regulated to ensure fairness within the industry.
"They are basically stealing from the prescription processing system," said SPAR member, pharmacy owner and pharmacist Vikram Rao.
According to Rao, if a consumer pays $100 for a drug at a pharmacy, for example, the pharmacy might only make $5 on that drug while a PBM, who does not manufacture or sell the drug, makes $40.
A study of 2013 data by the Leonard D. Schaeffer Center for Health Policy & Economics found that in 2013 nearly 25% of filled pharmacy prescriptions involved a patient co-payment that exceeded the average reimbursement paid by the insurer by more than $2. Among those, the average overpayment was $7.69. Overpayments were more likely on generic than brand name drugs. The total nationwide overpayments equaled $135 million, or about $10.50 per insured patient nationwide.
Toledo is still fine-tuning her bill, but it would address that disparity.
One of the emerging problems with PBMs is that larger pharmacy chains like CVS, Walgreens and Walmart and insurance companies are vertically integrating with PBMs to capture the profit margin within the middleman system. But those cost savings and profits are not being passed back down to patients.
"The savings should go down to a patient not to a greedy healthcare company," Toledo said. "The duty should be to the patient. We definitely need to get these incentives realigned."
Toledo's bill will face significant pushback from the pharmacy and health insurance lobby. Toledo acknowledged such groups are already working to thwart reform efforts.
"But that doesn't mean we don't do this," Toledo said. "They know this is coming. They know they have a problem and they are abusing the system. It's just a matter of time."
Toledo stumbled upon the issue by happenstance. While filling a prescription for her daughter, the pharmacy told Toledo the drug would be nearly $500 and that they couldn't accept a coupon that would have made the medicine affordable. That's far more than the $25 the doctor told Toledo to expect to pay for the medicine. So she started asking questions and found out a PBM needed to authorize the coupon before it could be used.
"If I hadn't have taken the time and asked those questions, I might not have found that out," she said.
That made Toledo worry that some consumers might either accept the high cost or opt to go without their medicine.
"And then they'll end up in the ER and then we're all paying for that," Toledo said.
But in addition to patient overpayments, the problems identified with PBMs also have negative affects on smaller pharmacies.
Neighborhood pharmacies are often reimbursed for just pennies on the dollar for the wholesale cost of drugs they purchase and sell. Sometimes they even operate at a loss on certain drugs. That can force neighborhood pharmacies out of PBM health networks, which can cause some patients, particularly those in more rural areas, to have to drive further to receive medications from an in-network pharmacy.
It not only hurts small business, it reduces health care access to patients.
In the meantime, Rao has some advice for patients.
"Talk to your pharmacist and take your time," he said. "If your pharmacist says they are too busy then that might be the time to talk to new pharmacist."