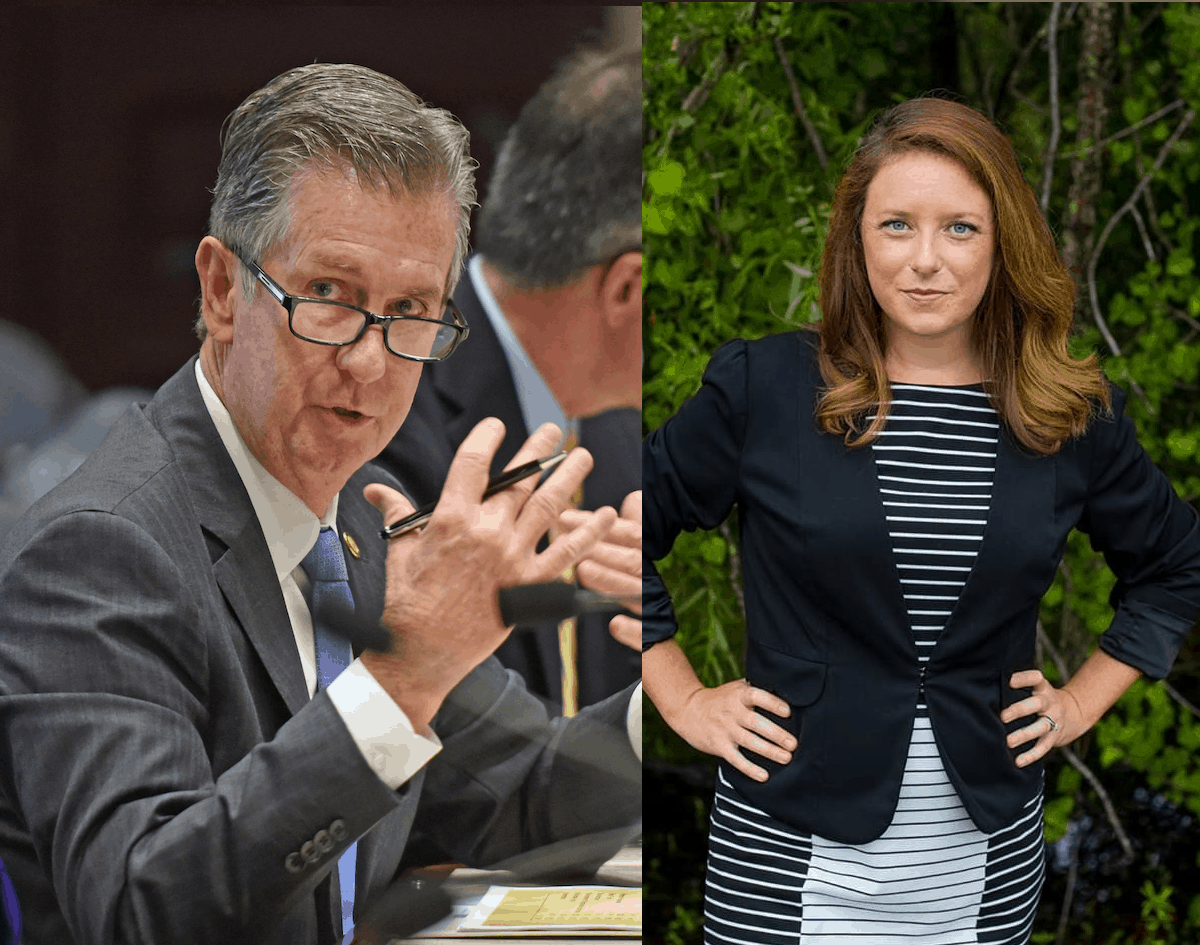 The seat is Southwest Florida's only competitive Senate race — sort of.
Bradenton Republican Jim Boyd continued steady fundraising in November and pulled in nearly five times Democrat Amanda Linton's haul.
Southwest Florida's only competitive state Senate race so far remains the contest to succeed Senate President Bill Galvano in Senate District 21.
Boyd, a former state Representative, jumped into the race in August and has dominated fundraising ever since. While his November wasn't quite like his October money-fest, Boyd pulled in another $14,750 during the month.
That included $1,000 checks from a number of conservative political committees, including Clay Yarborough's Floridians for Conservative Values, Celeste Camm's A Stronger Florida and Marc Reichelderfer's Florida Right Solutions.
Business groups including the Asian American Hotel Owners and Florida Beer Wholesalers (along with an associated political committee) made $1,000 donations.

David Sessions, a prominent contractor based in Lakewood Ranch, made the single $1,000 donation from an individual donor. Businesses Auto Tag Management Group, Branch Banking & Trust and BI Services all made maximum donations. Both American Integrity Claims Services and American Integrity MGA, which share a Tampa address, also put in $1,000 each.
Linton, a Hillsborough educator, continued to rely on small donors and raised $2,975 in November. But she has drawn from far more individual donors. Her money came from 52 different individuals in November, including retirees, company executives and teachers.
Boyd has now raised $170,925 to Linton's $9,560.
To date, neither candidate has drawn any primary challenge. Boyd served eight years in the Florida House, which followed a stint as Mayor of Palmetto. His connections to Tallahassee have proved valuable as he amasses funding for the race.
He also has the support of Galvano and of the next two expected Senate presidents, Wilton Simpson and Kathleen Passidomo, presuming Republicans hold onto the chamber.
Linton was the first candidate to enter the race and has worked to build her name recognition in Manatee County, which makes up the bulk of the district.