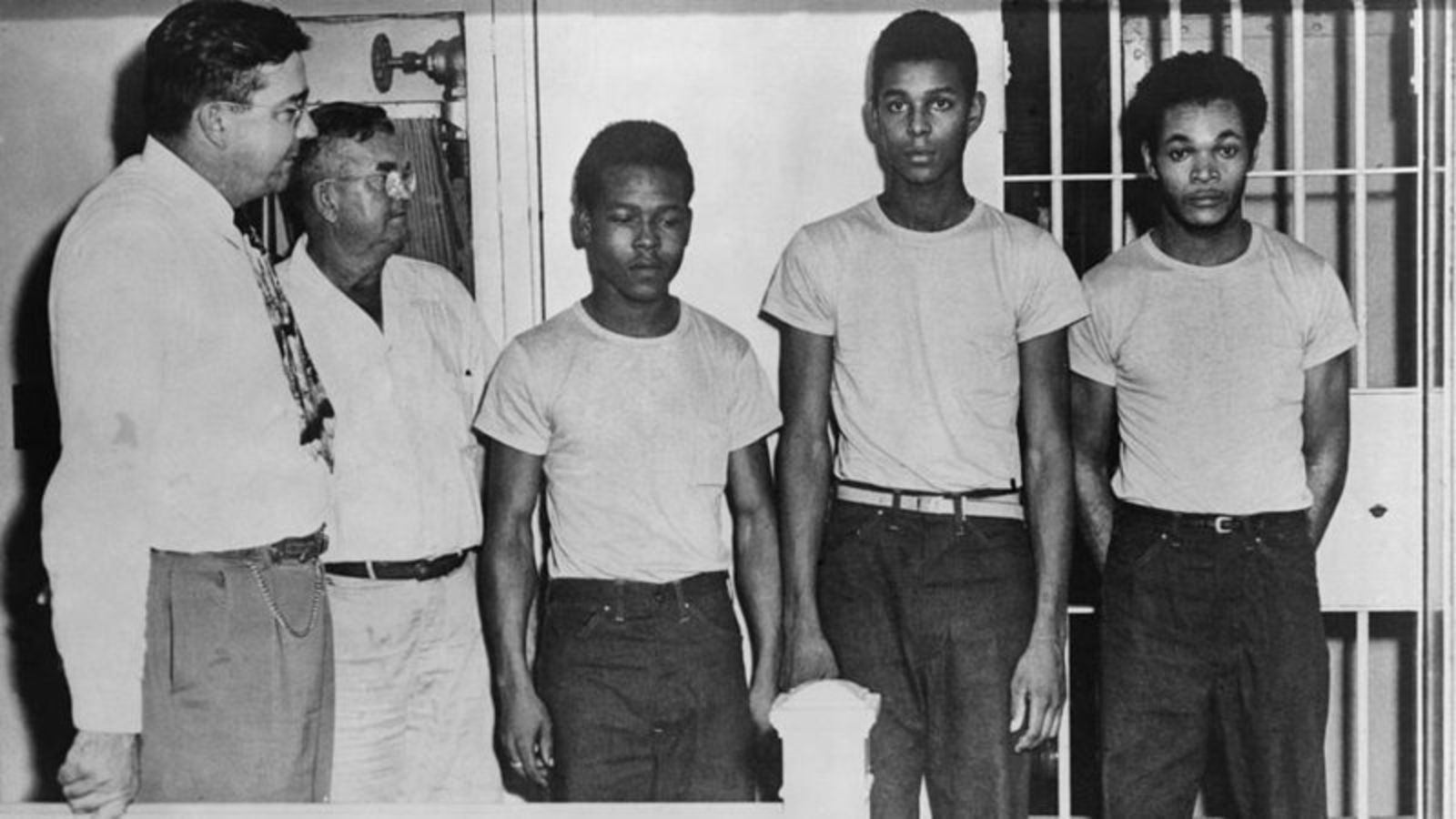 Bipartisan support for the exoneration.
Florida's leading elected Democrat again called for the state to exonerate the Groveland Four, justice, she said, was decades in the making.
She was joined by Democrats and a Republican interested in what is now a bipartisan effort.
Agriculture Commissioner Nikki Fried, Rep. Geraldine Thompson and Rep. Anthony Sabatini made the call to exonerate the four men falsely accused of rape 70 years ago at a Tuesday media event at the Florida Capitol.
Fried, a member of the Florida Cabinet who joined in issuing the posthumous pardons last Jan. 11, and Thompson, an Orlando lawmaker who has pushed to clear the Groveland Four since 2014, want full exonerations for Ernest Thomas, Samuel Shepherd, Walter Irvin and Charles Greenlee, all now deceased.
While they were pardoned in January, that didn't resolve the question of guilt. An exoneration would permanently establish the group didn't break a law in the first place.
Fried noted the issue was big in her campaign and she promised and delivered a pardon.
"That pardon was historic and much needed … but what we must do is everything possible to correct the historical record," Fried said, noting her desire for a full exoneration was first expressed in January.
"We are now sitting almost a year later. The time is now," she said.
Fried issued a proclamation calling for exoneration, saying the Groveland Four were denied due process, "wrongly imprisoned, murdered [and] tortured."
"Exoneration clears their name and establishes their innocence," Thompson said. "The family members would like their names restored."
"I fully support this bill and I expect the Cabinet to do so also at the appropriate time," Sabatini added.
Also speaking up as the event progressed was Sen. Gary Farmer who noted the pardon means nothing to the men who were killed. Rep. Bobby DuBose said the push would be "back again and again until it's done."
The woman who made the 1949 accusations of rape, Norma Padgett Upshaw of Lake County, also appeared at the Jan. 11 Cabinet meeting insisting everything she had said in 1949 was true.
Upshaw and some of her family members rejected pleas from speakers who contended the Groveland Four were innocent.
Fried, Farmer and Thompson were joined by family members of the Groveland Four and activists who've worked for years to clear the four.