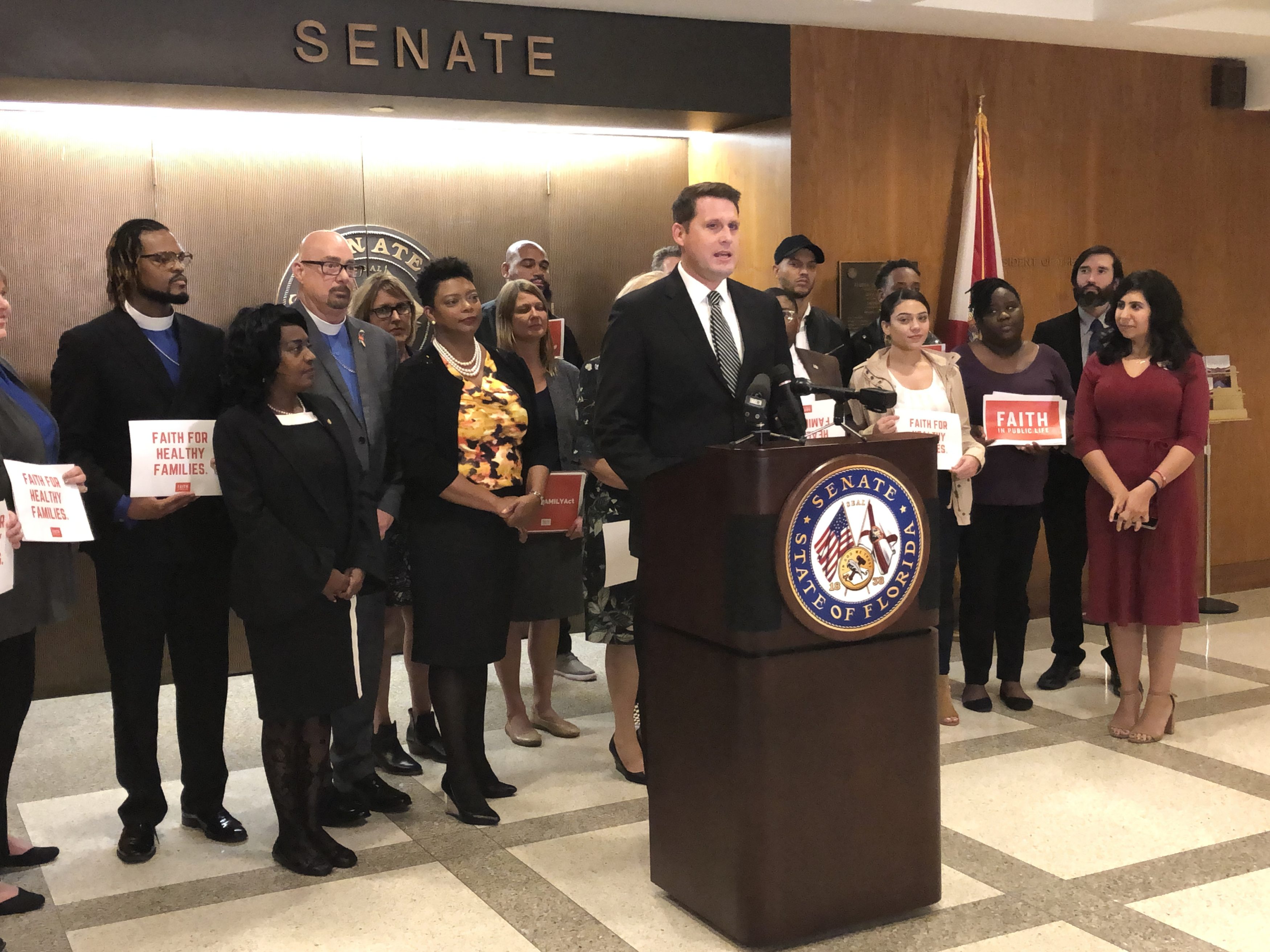 Both Democrats filed the Florida Family Leave Act Tuesday in their respective chambers.
Democratic lawmakers filed bills in the Florida House and Senate Tuesday that would ensure up to 3 months of paid family leave for parents of newborn children.
The bills (SB 1194/HB 889), submitted by Sen. Janet Cruz of Tampa and Rep. Tracie Davis of Jacksonville, would guarantee the right for parents who have been with an employer for a year and a half.
"America is the only industrialized nation without a paid leave policy. This is a disservice to working families," Cruz said.
"At two weeks after giving birth, most mothers have not even seen their doctor and been cleared for physical activity, yet they're expected to return to work."
Cruz added that while the gender pay gap is decreasing in Florida, it's not because the state has addressed the issue.
"It's because less women are working, women's labor force participation has been steadily dropping and this, my friends, is a disgrace," she said.
Davis said the legislation, titled the Florida Family Leave Act, would improve the health of mothers and babies and decrease infant mortality.
"A baby's beginning lays the foundation for all to come," Davis said. "For babies, every minute and every interaction are lessons in how the world works, in how they are valued and how people relate to one another."
Cruz and Davis were flanked by other Democratic lawmakers — Reps. Anna Eskamani of Orlando and Dianne Hart of Tampa — and faith leaders at the Tuesday press conference. Rev. Joe Parramore, speaking on behalf Faith in Public Life, said parents should not have to choose between their jobs or raising their families.
"It is time that Florida puts their money where their mouth is, and when we talk about family values, family values is lending that support to families in those first critical days and months so that they can bond, so that they can build their families and they can enhance and support and build communities," Parramore said.
Marianne Wareham, a single mother, said she went back to work a week after giving birth to her daughter in 2009.
"Families like ours are forced to choose between being present with our children and paying the bills," Wareham said. "It's not a choice we, you or anyone should have to make."