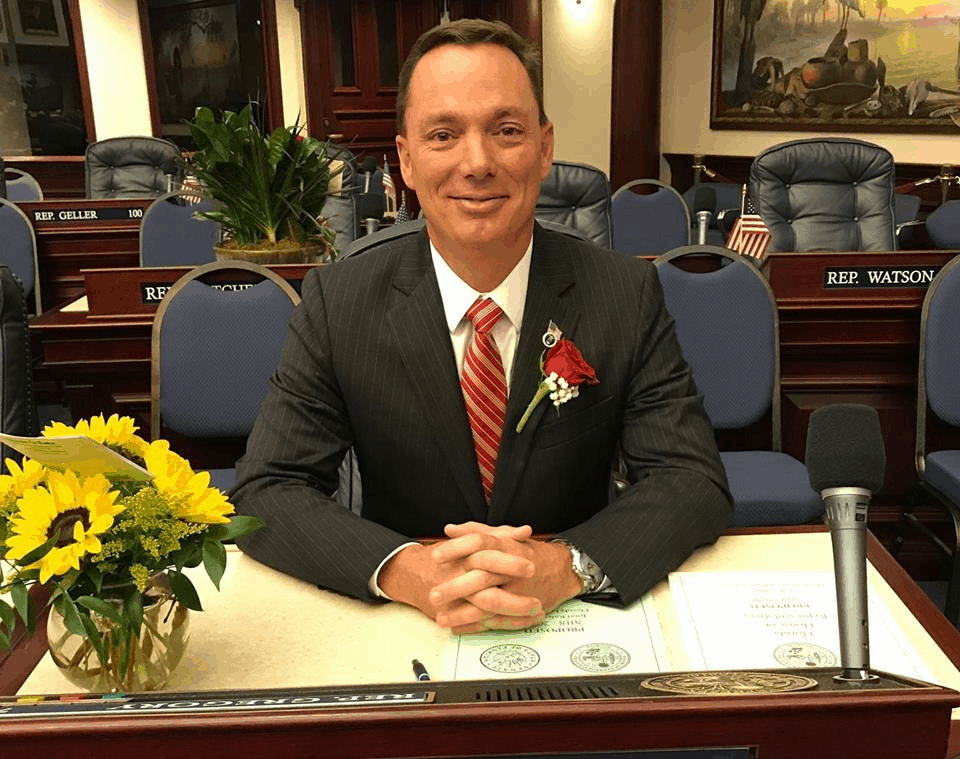 Incumbent has raised money in Tallahassee and the local business community.
Rep. Tommy Gregory out-raised Democratic challenger David Fairey by a more than 63-to-1 margin in November.
The Sarasota Republican's haul showed the power of Tallahassee connections when it comes to defending a seat. One of the only incumbent lawmakers in Southwest Florida already facing opposition, Gregory substantially stepped up fundraising in November.
During the month, he pulled in $32,554, bringing total contributions to $85,054. By comparison, Fairey raised $515 in November, and has $13,200 in total contributions.
Gregory  won a feisty primary in 2018 that ultimately imploded after opponent Melissa Howard withdrew following a credentials scandal. He went on to easily win in November over Democrat Liv Coleman in the heavily Republican district.
Now running for a sophomore term, Gregory tapped statewide players.
The Florida Beer Wholesalers and its associated political committee each gave Gregory $1,000 checks. So did TB Consultants in Brandon.
But Gregory also collected some serious contributions from GOP supporters living in the Sarasota-Lakewood Ranch area. Contractor David Sessions and homebuilder John Neal each gave $1,000 donations, as did Neal Land & Neighborhoods. Real estate developer Stephen Serven made a maximum donation as well.
Cool Today founder Jaime DiDomenico and wife Julie each donated $1,000. Three D Farms' John and Scott Falkner each donated $1,000. So too did Kelly Falkner. Classie Growers in Myakka City also chipped in as much.
Comcast and American Integrity Claims Services wrote $1,000 checks, as did Frontier Communications. Glass maker PGT, Sarasota County's largest private sector employer, also contributed the maximum.
This was Fairey's slowest month so far since he entered the Florida House District 73 race in August. His money came chiefly entirely from individuals — 13 in November — contributing small dollar amounts.
Fairey's background is in technology, and he's served in executive capacities at companies like Clickbooth. He currently serves as chief financial officer at Revcontent.