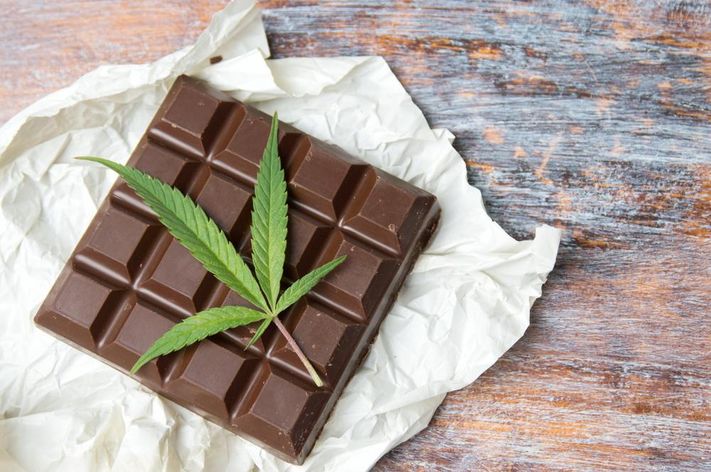 Edibles are coming soon for medical cannabis patients.
Edibles, long sought by Florida's medical marijuana patients, appear to be becoming somewhat less theoretical.
The Florida Administrative Register rolled out a series of notices of development of proposed rules and negotiated rulemaking.
One of them: a rule for edibles.
"Production of edible products by medical marijuana treatment centers" is contemplated here.
That process has been a long time coming. And this is just the beginning.
Shortly after smokable flower was finally legalized during last year's Legislative Session, edibles became the next frontier.
Rule development was expected to be a quick progress in some quarters.
Reports last spring suggested development would happen in a matter of months.
Savvy companies have long since established partnerships.
Trulieve, a Quincy-based medical marijuana provider that dominates the Florida market, announced in the summer of 2018 that it has partnered with Bhang, which boasts the "most-awarded line of cannabis chocolate bars on the planet," according to the company.
Bhang and the other edible partnerships will have to wait still, though an end is in sight for the corporations and an ever-growing patient population.
Florida's growing patient base (over 413,000, with over 291,000 active license holders) may be positioned to enjoy new product lines, even as limited "edibles" (such as Curaleaf's mints) exist, along with a wide variety of flavored tinctures.
Edible rule development comes at a time when the category has been criticized in legislative committees.
Multiple cannabis skeptics of the sort that travel around to state Legislatures to bemoan cannabis have pointed out to the House Health Quality Subcommittee that edibles are uniquely dangerous, with novice users overindulging.
Other proposed rules look likely to be somewhat less controversial than edibles.
Medical Marijuana Treatment Center renewal applications will be contemplated, as will guidelines for solvent-based extraction and packaging and labeling.
All this comes at a time when Florida voters are all but guaranteed a shot to vote for adult use cannabis without a doctor's recommendation.
There will likely be a cannabis legalization amendment in front of 2020 voters, put forth by the Make It Legal Florida committee.
Financed by industry heavyweights Surterra and MedMen, a spokesman for the group told the Orlando Sentinel that it had 600,000 signatures collected already, putting it on pace to hit the 766,200 signature threshold.
Make It Legal Florida will face headwinds: Floridians Against Recreational Marijuana formed last month, with the backing of the national Coalition for Medical Cannabis.