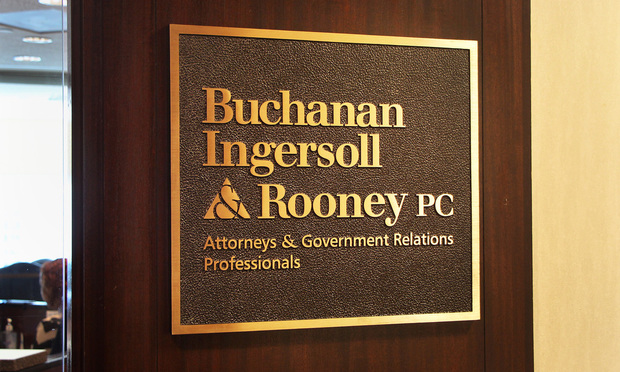 Rodriguez was general counsel to former Gov. Jeb Bush.
Law firm Buchanan Ingersoll & Rooney announced Wednesday that it has hired Raquel "Rocky" Rodriguez to work in its Miami office.
Rodriguez is a business leader who notably served as general counsel to former Gov. Jeb Bush, during which time she worked on complex issues, including conceiving and co-drafting the legislation for and negotiating the largest economic project in Florida history — a $310 million economic incentive grant to The Scripps Research Institute.
Buchanan Ingersoll & Rooney said the hire is part of a targeted expansion to its finance and life sciences practices.
"We are excited to welcome Rocky to Buchanan's Miami team. Her background and experience further deepens our bench in South Florida and allows us to service our clients in the healthcare and life sciences sectors right from our Miami office," said Jennifer Olmedo-Rodriguez, shareholder and head of Buchanan's Miami office.
"Our targeted and strategic growth plans continue to come to fruition, and we expect to bring on additional talented lawyers well into 2020."
Rodriguez is a double alumna of the University of Miami, where she earned her bachelor's and law degrees.
"Joining Buchanan is a win-win move for me and my clients. There are a number of areas of expertise that have impressed me, especially the firm's emphasis and work in the life sciences sphere, as well as its comprehensive tax and government relations practices," said Rodriguez. "I also appreciate Buchanan's strategic relationship with former Governor Bush, and I look forward to helping continue growing the South Florida presence."