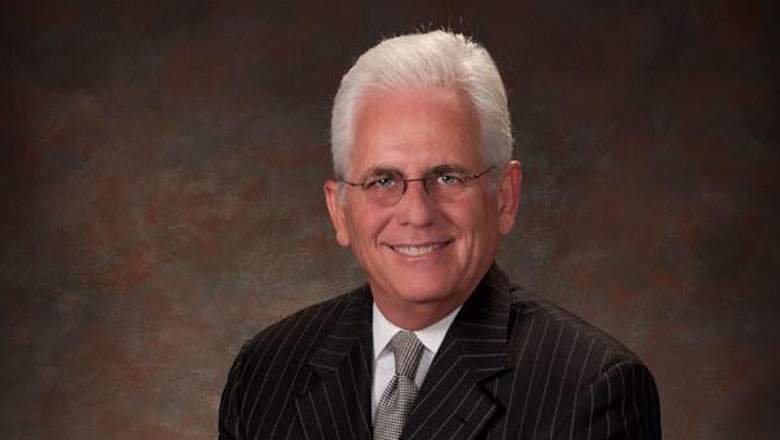 Ocala Mayor Kent Guinn is in the final stages of formally entering the race.
Another Republican has announced he plans to join the race for Florida's 3rd Congressional District, which U.S. Rep. Ted Yoho is leaving after four terms.
Ocala Mayor Kent Guinn said Tuesday that he was in the final stages of formally running for the seat.
"The need for proven conservatives in Congress, who will defend President [Donald] Trump, and stand against the dangerous liberal agenda of Nancy Pelosi, Adam Schiff and Alexandria Ocasio-Cortez couldn't be greater than now. This is why I am strongly considering running and should have a formal announcement shortly," Guinn said.
"As Mayor, I have a proven record of defending conservatism, creating jobs, reducing taxes, standing for the Second Amendment, and being tough on crime. Folks know that I will always fight for conservatism and the rule of law, and if they need proof then they can look no further than the times I have been sued by liberal and progressive groups like the ACLU for standing for religious freedom."
Guinn also had some parting words for Yoho, who was first elected to Congress in 2012.
"Since getting to Congress, Ted Yoho has worked tirelessly for our veterans and his constituents and has been a champion of conservative principles by defending our Second Amendment right, fighting for the unborn and to reduce job-killing taxes on Florida's businesses."
Should he enter the race, Guinn will join Judson Sapp and Amy Pope Wells in the Republican primary.
Of the two, Sapp's campaign has the most momentum. He has already raised six-figures in campaign funds and has notched some significant endorsements.
He added to the list Wednesday with a nod from Bradford County Sheriff Gordon Smith. Smith's recommendation follows recent endorsements from former Lt. Gov. Jennifer Carroll and Putnam County Sheriff Gator DeLoach.
CD 3 covers Alachua, Bradford, Clay, Marion, Putnam and Union counties. It has a Republican lean, with Yoho winning reelection by 15 points last year.