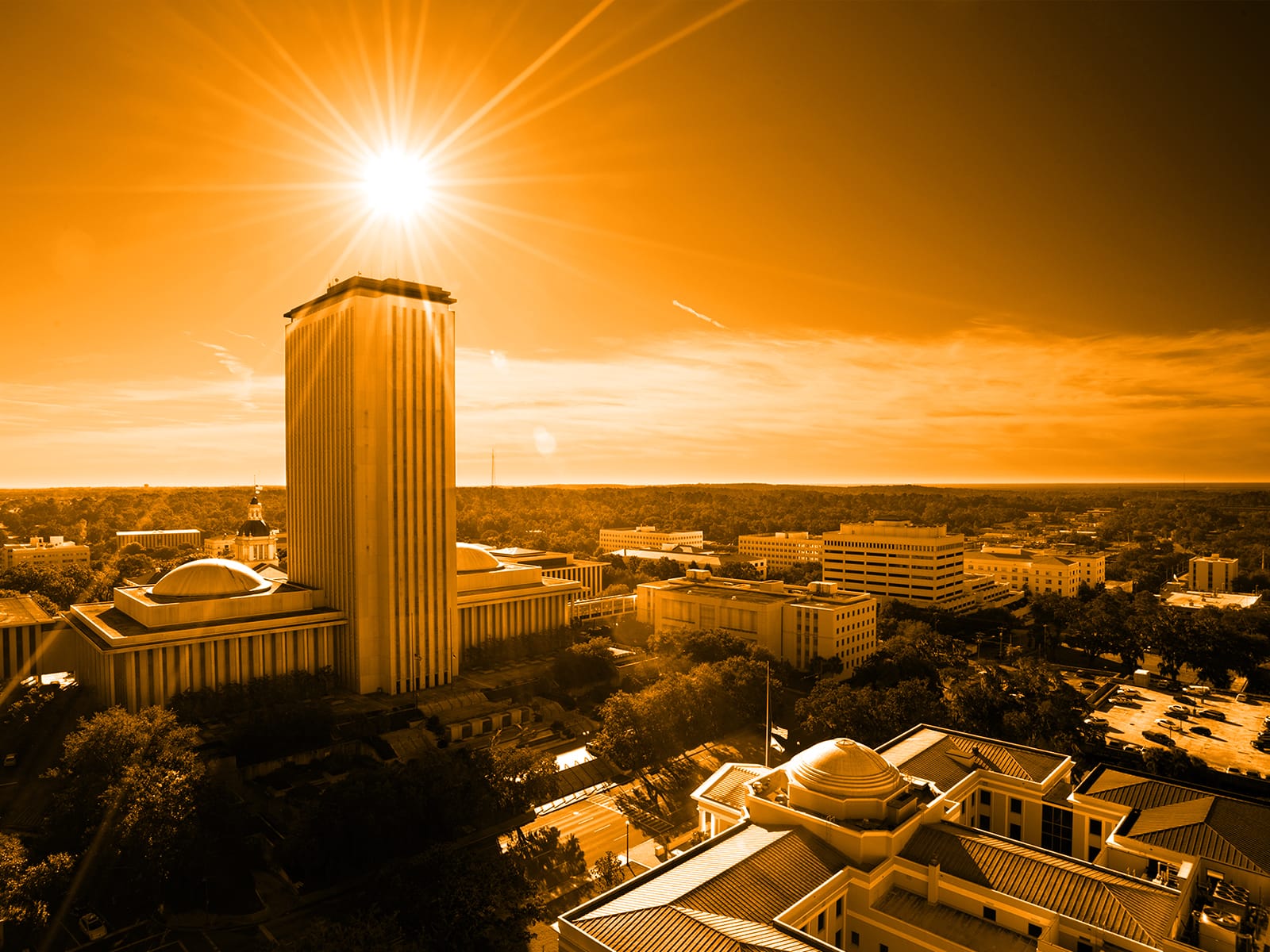 Here's your AM rundown of people, politics and policy in the Sunshine State.
As Bill Galvano enters his second and final Session as Senate President in 2020, he talked with Florida Politics about the issues to come.
— Chief among them: The proposed budget from Gov. Ron DeSantis. Galvano notes "a modest surplus" but "not a robust budget year."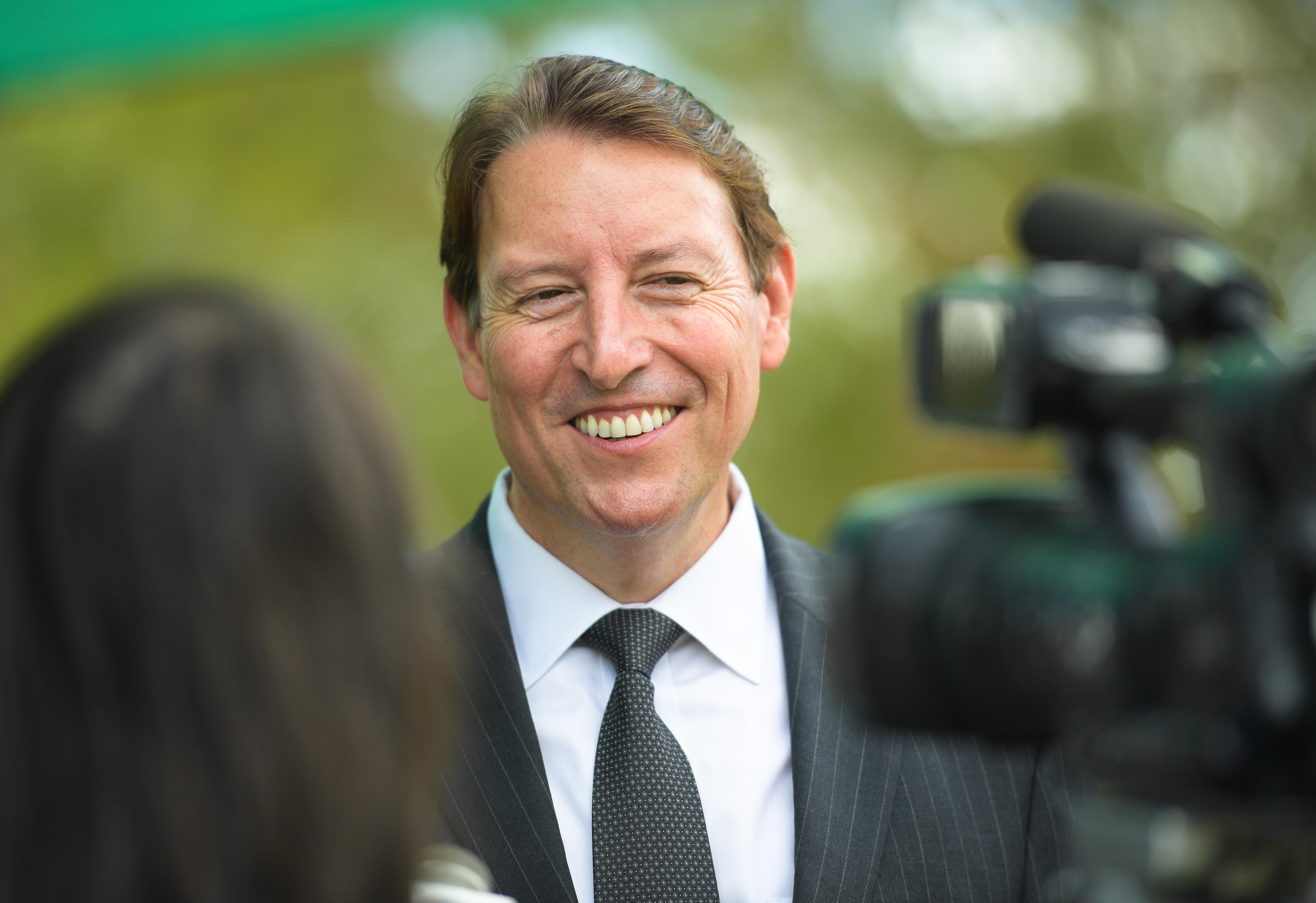 — "We have to be very fiscally conservative in our approach," Galvano says. "That includes all aspects of the budget."
— The good news? Lawmakers are "not starting out with what was ultimately a $1.8 billion hole to fill like we did last year for Hurricane Michael … but I think there will be some negotiations."
— Galvano remains a fan of increased education spending, but with one caveat.
— "Where I see negotiation having to occur is where those dollars are applied to the budget," Galvano said, especially regarding the Governor's proposal to raise starting teacher pay to $47,500 across the board.
— Other areas ripe for reform, the Bradenton Republican says, is criminal justice and the state prison system.
Galvano also vows to defend VISIT FLORIDA in 2020. "The Governor does support, and the Senate supports," the beleaguered agency.
—"Florida GOP leaders split over immigration verification system for workers" via Ana Ceballos of the News Service of Florida
— TODAY'S SUNRISE —
DeSantis' request for a law implementing federal the E-Verify system for all new hires is running into some trouble in Tallahassee.
Also, in today's Sunrise:
— There's also trouble brewing at the Florida State University College of Medicine after being slapped with a warning from the group responsible for the accreditation of medical schools in the U.S. and Canada. The dean of the FSU College of Medicine hopes to have things straightened about before the accreditation team returns in the spring.
— Budget wonks in The Capitol say a new proposal to cut the state commercial rental sales tax by 10% will cost the state quite a bit — more than $800 million over the next five years.
— Jimmy Patronis issues a holiday safety warning in a most unusual way, by setting a Christmas tree on fire. With it comes a long list of do's and don'ts for your tree.
— A Florida Woman tells the 911 operator that she had no intention of stopping for two deputies because they had guns, and she didn't want to get shot. Spoiler alert: They shot her anyway.
To listen, click on the image below:
— SITUATIONAL AWARENESS —
Tweet, tweet:
Our December Patronis Pup of the Month is still available! Contact Kate at [email protected] to find out how you can make this spunky guy, Joe, the new member of your family this holiday season! #PatronisPupoftheMonth pic.twitter.com/wsDq2uP9YF

— Jimmy Patronis (@JimmyPatronis) December 13, 2019
Tweet, tweet:
Each year, we celebrate the rich cultures of indigenous peoples from across the Southeastern U.S. at the Winter Solstice event @MissionSanLuis. @TomLeeFL and Faith joined me today to experience a traditional Cherokee dance presentation. pic.twitter.com/BJRVdh4vU2

— Laurel M. Lee (@FLSecofState) December 14, 2019
Tweet, tweet:
Delivering toys tonight at the "Richmond Heights Tree Lighting Festival"where they surprised me with the Community Service Award! pic.twitter.com/PCHkxTHd3Y

— Annette Taddeo (She/Her/Ella) (@Annette_Taddeo) December 15, 2019
Tweet, tweet:
Great to see @DonaldJTrumpJr & @kimguilfoyle at the Trump International in DC. Thank you both for the retweets! You guys are awesome! pic.twitter.com/3bAlbZvyOf

— Byron Donalds (@ByronDonalds) December 14, 2019
Tweet, tweet:
Baby's first Christmas tree! We found it, David cut it down and loaded it on the truck. Now bring on the hot chocolate and decorating. 🎄 pic.twitter.com/XaIjtAVaDs

— Laura Jolly (@laurajollyfl) December 13, 2019
—@Jason_Garcia: no I have not finished Christmas shopping why do you ask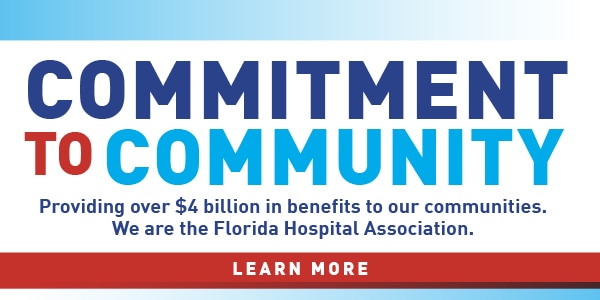 — DAYS UNTIL —
Sixth Democratic debate — 3; "The Rise of Skywalker" premiers — 4; CES® 2020 begins — 22; College Football National Championship — 28; 2020 Session begins — 29; Florida Chamber Legislative Fly-in — 29; Seventh Democratic presidential debate in Des Moines — 29; Florida TaxWatch State of the TaxPayer Dinner in Tallahassee — 30; New Brexit deadline — 46; Super Bowl LIV in Miami — 48; Great American Realtors Day — 49; Iowa Caucuses — 49; Eighth Democratic presidential debate in Manchester — 56; New Hampshire Primaries — 57; Ninth Democratic presidential debate in Las Vegas — 65; Nevada caucuses — 68; Tenth Democratic presidential debate Charleston — 71 South Carolina primaries — 75; Last day of 2020 Session (maybe) — 88; Florida's presidential primary — 92; "Black Panther 2" debuts — 141; Florida Chamber Summit on Prosperity and Economic Opportunity — 155; 2020 Summer Olympics in Tokyo begin — 219; Florida primaries for 2020 state legislative/congressional races — 246; First Vice Presidential debate at the University of Utah — 296; First Presidential Debate scheduled at the University of Michigan — 304; Second presidential debate at Belmont — 311; 2020 General Election — 323.
— TOP STORY —
"Bill Galvano balks at Governor's E-Verify proposal" via Ana Ceballos of the News Service of Florida — Galvano said this week he does not support a measure that would force Florida's private employers to use the federal government's E-Verify system, which checks to see if new hires are authorized to work in the U.S. "It is something that the Florida Senate — or at least this administration — does not endorse," Galvano said during an interview. For years, attempts to impose the mandate have gone nowhere in the Republican-dominated Florida Legislature. The proposals have faced fierce pushback from Florida's agriculture, tourism and construction industries, including major GOP donors. But DeSantis has made the controversial proposal one of his top priorities for next year's Legislative Session.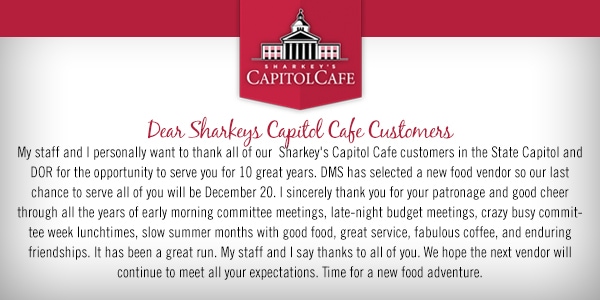 — DATELINE: TALLY —
Assignment editors — Gov.DeSantis will make a major announcement at the University of Miami, 10 a.m., Otto G. Richter Library, Kislak Center, 1300 Memorial Drive, Coral Gables.
Happening today — Attorney General Ashley Moody hosts a meeting of the Statewide Council on Human Trafficking, 1 p.m., Office of the State Attorney, 401 North Dixie Highway, West Palm Beach.
"Democrats criticize GOP on Amendment 4" via the News Service of Florida — Agriculture Commissioner Nikki Fried and a handful of Democratic presidential candidates spent time on Twitter slamming DeSantis over the way the state is carrying out last year's Amendment 4. The criticism came during a "Twitter Town Hall." Fried hammered Republicans for creating "hurdles" before felons can vote. Presidential candidates followed suit. Former Massachusetts Gov. Deval Patrick joined the discussion: "As Governor of MA, I recognized that I was Governor for every person who lived in MA, not just those who voted for me or who agreed with me. Gov. DeSantis should recognize he holds the same responsibilities, and fight for all Floridians' voices to be heard."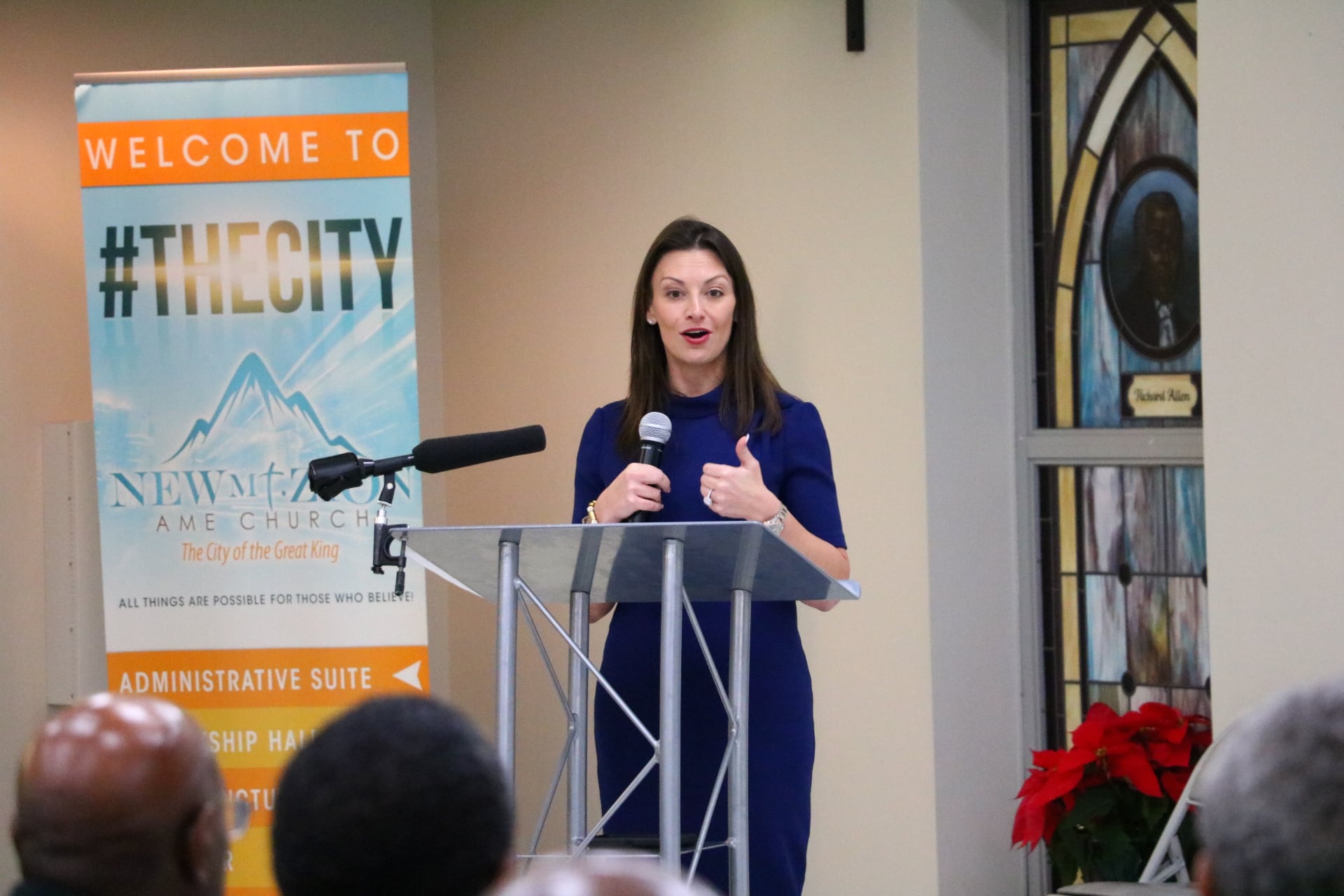 "Proposed commercial rent tax cut could cost Florida $829M in revenue over five years" via Renzo Downey of Florida Politics — The measure would drop the tax rate on commercial rental or licensing fees from 5.5% to 5.0%. State budget experts agreed on the possible multimillion-dollar revenue hit at the Revenue Estimating Impact Conference. While the current tax rate is 5.7%, that rate will drop to 5.5% in January. The conference repeated methodology to predict previous tax cuts when adopting the 5.0% projection. The conference also addressed three proposals that would exempt small businesses from the tax altogether. Each proposal defines a small business as employing no more 4, 9, or 14 workers across all the business's locations. Because of a drafting error, the conference could not approve revenue loss estimates.
"Josie Tomkow will file adoption bill to protect foster kids" via Janelle Irwin Taylor of Florida Politics — Tomkow wants to make it easier for foster parents and temporary guardians to adopt kids who have been bounced around in the foster system. Sen. Wilton Simpson, the incoming Speaker of the House, plans to sponsor the bill in the Senate. Tomkow plans to file a bill that would balance child placement stability with the rights of biological parents. The idea is not to take kids away from their parents without due process, but rather to provide a pathway to adoption for kids whose parents have exhausted their options, failed to follow reunification guidelines or who present a danger to their kids.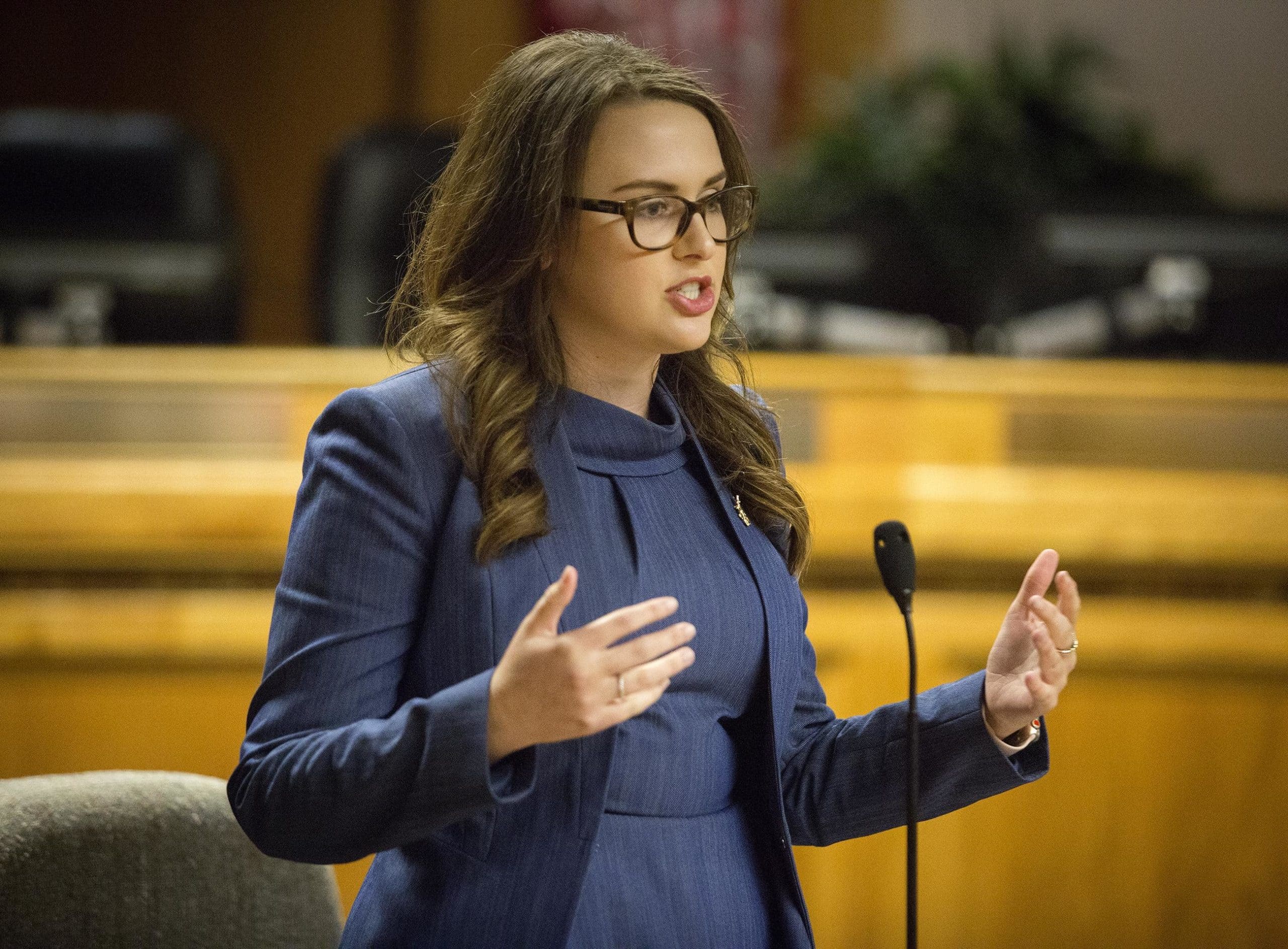 "Heather Fitzenhagen wants to stop trafficking around Super Bowl" via Jacob Ogles of Florida Politics — The Fort Myers Republican filed a $550,000 appropriations request (HB 4847) to fund a comprehensive anti-human trafficking campaign. The Bay area effort would leverage different forms of media. In the request, Fitzenhagen notes a number of large-scale international events coming to the region, and the Super Bowl serves as the most notable. Of course, the move comes as activists hope to generate a greater public understanding of the harm the sex trade can cause.
Happening today — The Economic Estimating Conference meets to discuss interest rates for bond rates in the Public Education Capital Outlay (PECO) program, one of the factors used in the appropriations process, 8:30 a.m., 117 Knott Building.
Happening today — State Rep. Randy Fine holds his annual holiday party for constituents, 5 p.m., Fine's district office, 2539 Palm Bay Road N.E., Palm Bay.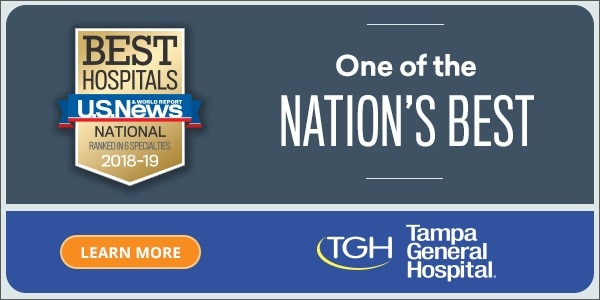 — STATEWIDE —
"All eight people injured in NAS Pensacola shooting released from hospital" via the Pensacola News Journal — Base officials confirmed the last person who was hospitalized has since been discharged. The shooting Dec. 6 resulted in the deaths of four people — including the gunman, a second lieutenant in the Royal Saudi Air Force — and the wounding of eight others. Three young naval aviators were killed in the attack, Airman Mohammed Sameh Haitham, 19; Ensign Joshua Kaleb Watson, 23; and Airman Apprentice Cameron Scott Walters, 21. The Navy has since posthumously awarded Wings of Gold to all three, making Watson a naval aviator and Haitham and Walters naval aircrewman.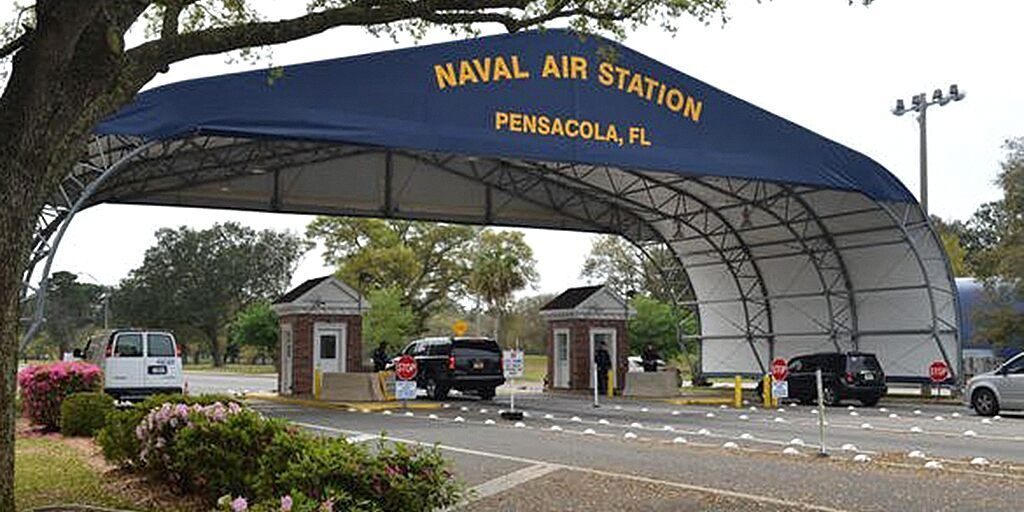 "Collier, Lee judges strip gun rights in 9 of 10 red flag law cases. But are we safer?" via Ryan Mills of the Naples Daily News — Risk protection orders, part of the new red flag law, allow police and judges to strip gun rights from people who family members, co-workers, neighbors, teachers, and others have identified as potentially dangerous. But opponents of risk protection orders say they're often redundant and aren't making Florida any safer. Judges approved 59 of the 66 risk protection order cases in Collier and Lee counties from March 2018 through October, or about 90%, an analysis found. But in at least 12 cases — more than 1 in 6 — the subjects of the orders were already legally barred from buying or having guns. Many of the other cases were for people already on a path that could have led to them being stripped of their gun rights.
— MOTHER NATURE —
"Buy more land for conservation again, environmental groups tell lawmakers" via Caitlin Johnson of the Tampa Bay Times — Environmental leaders spoke at the local Sierra Club, asking the Governor to commit $300 million for land conservation. Between 2009 and 2014, lawmakers slashed its funding by more than 97 percent and started draining the money off to spend on other projects. Then in 2014, 75 percent of voters passed a constitutional amendment designed to force the state to revive the funding for Florida Forever. But the Legislature repeatedly punted on implementing the amendment. Lawmakers steered the money into salaries for the staff of the state parks and state forest system instead of buying land under the Florida Forever program. "It's a classic Tallahassee sweep," said state Rep. Ben Diamond.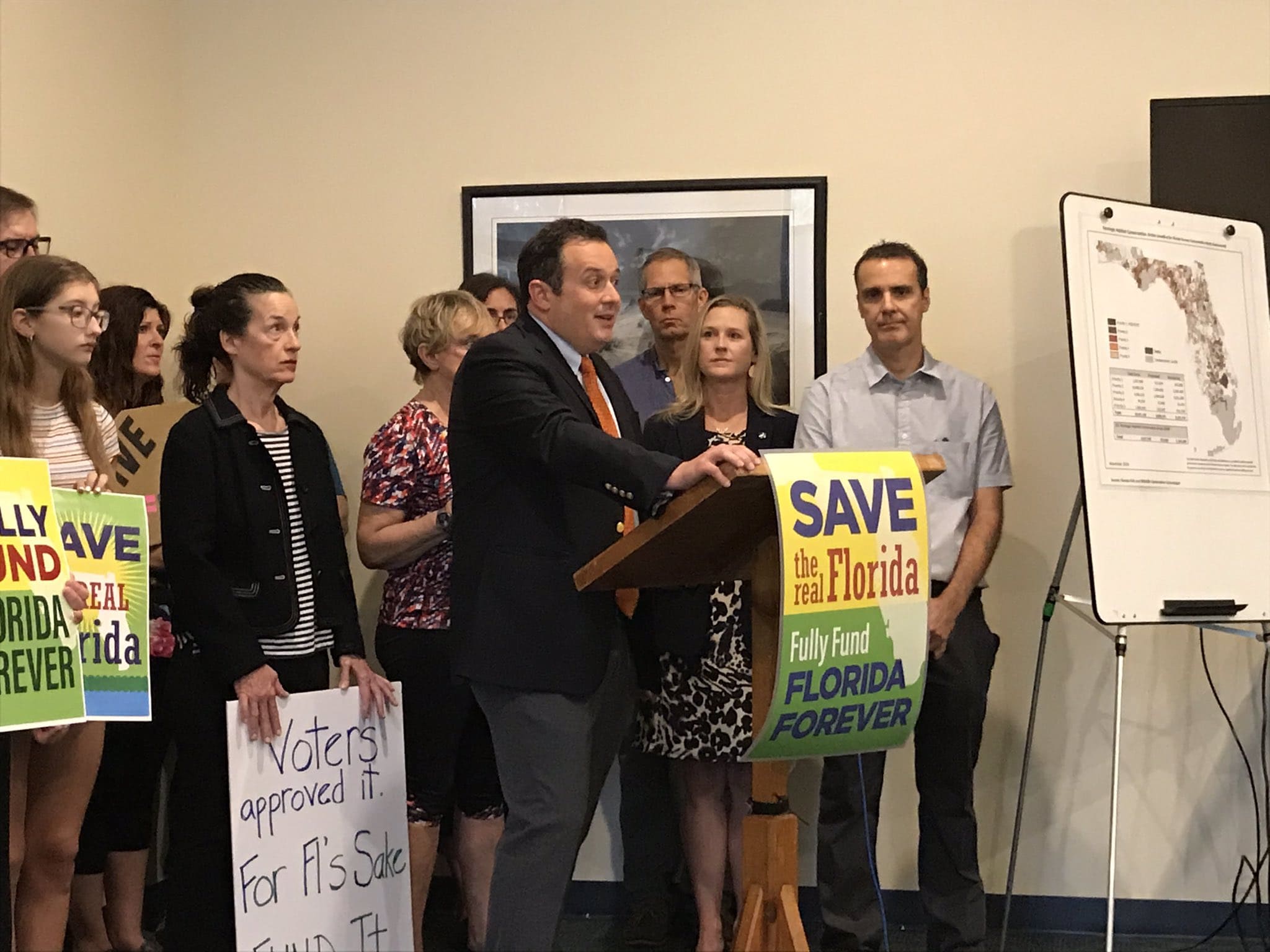 "Environmental leaders spread awareness for land conservation" via Erin Frenczak of the Northwest Florida Daily News — Signs held high, leaders of an area environmental group hoped to spread awareness for a state land conservation fund. The fund, known as Florida Forever, aims to acquire land and conserve natural resources, according to the Florida Department of Environmental Protection's website. The group, Okaloosa County Democratic Environmental Caucus of Florida, gathered Saturday at the Oakmonte Plaza to support efforts to increase the funds for the program. "The funds are there, but they're just not being spent on the actual land," said Cay Burton, a member of the group. The caucus wants to see legislation that gives full funding for the program, according to the letter sent to DeSantis.
"Florida environmental fines dip by half in a decade" via Jim Waymer of FLORIDA TODAY — Through the first week of December, the Florida Department of Environmental Protection assessed 352 penalties this year, totaling $4.4 million in fines for violating air, water, sewer, petroleum tank, and other state environmental regulations. By comparison, in 2010, DEP assessed 1,249 environmental penalties in Florida, totaling $10.2 million — more than three-and one-half-times as many penalties and double the fines assessed this year. DEP holds that the lower figures prove the success of the agency's mission to help businesses, utilities and other polluters to clean up their acts.
"Thousands of gallons of raw sewage are still pouring into Fort Lauderdale's rivers and canals" via Larry Barszewski and David Fleshler via the South Florida Sun-Sentinel — The city reported "significant progress" on the south side of Ponce de Leon Drive, location of the pipe break that spilled thousands of gallons of sewage into the Rio Vista neighborhood. City officials told state authorities that the total discharge exceeded 100,000 gallons on the first day. Sewage contamination concerns for Fort Lauderdale waterways are growing because of continuing discharge from the sewer line break, with city officials warning people Saturday to avoid recreational activities on the water in an expanded area.
— PEACHY —
"Rep. Jeff Van Drew, anti-impeachment Democrat, expected to switch parties after Donald Trump meeting" via Rachael Bade, Paul Kane and Josh Dawsey of The Washington Post — Van Drew of New Jersey will join the Republican Party in the coming days — delivering a political jolt to Democrats ahead of next week's expected vote to impeach the president. The decision, they said, came after Van Drew joined Trump for a lengthy meeting, during which Trump urged him to join the GOP. Three Democratic officials familiar with Van Drew's discussions in recent days said he has decided to switch parties; two said his staff was informed of his decision Saturday. The White House meeting was confirmed by a Trump administration official and one of the Democratic officials.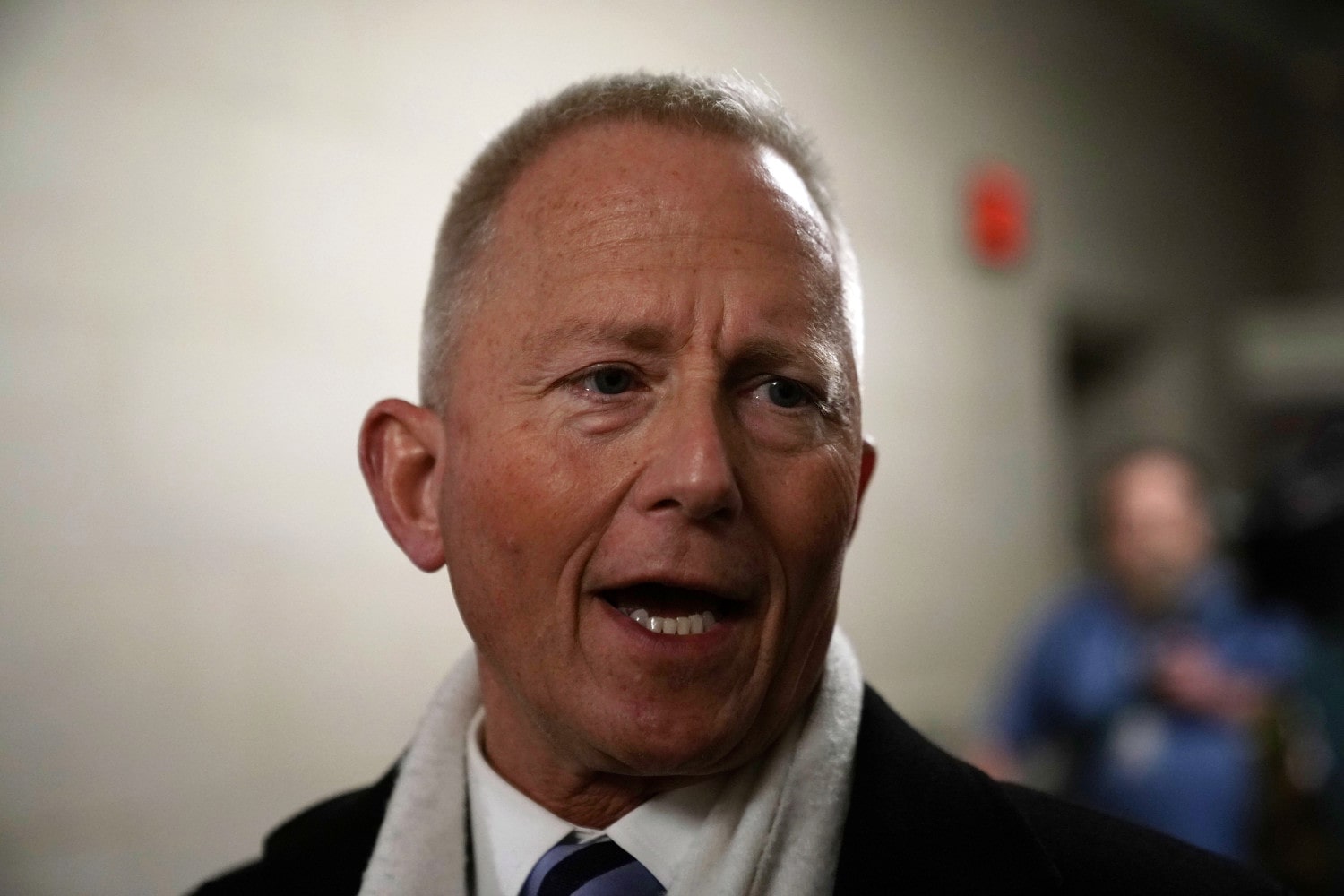 "'The grand finale': Inside Trump's push to rack up political victories as impeachment looms" via Ashley Parker and Josh Dawsey of The Washington Post — All week, at White House holiday parties and in phone calls with allies, Trump privately mused about trying to prolong the impeachment process because he says it helps his reelection prospects. Even as he faces the largest crisis of his presidency — poised to become only the third president to be impeached — Trump joined with Democrats over the past week in a frenzy of agreements and deals that amounts to a kind of counter-impeachment campaign. He and his allies trumpet the victories as the work of a disciplined president continuing to focus on the needs of the public, while Democrats argue they have forced Trump to hand over sweeping concessions on liberal priorities.
"Trump impeachment vote underscores a harshly partisan era" via Alan Fram of The Associated Press — In the upcoming votes on impeaching Trump, Democrats expect support from all but a few — two to perhaps five — of their members. Republican leaders envision no GOP desertions. Few defections are expected by either party when the GOP-run Senate holds a trial, probably in January, on whether to oust Trump from office. No one expects Democrats to muster the two-thirds Senate majority needed for removal over charges that he leveraged U.S. military aid and a White House meeting coveted by Ukrainian leaders to pressure them to announce investigations of his Democratic political foes. Few defections are expected by either party when the GOP-run Senate holds a trial, probably in January, on whether to oust Trump from office. No one expects Democrats to muster the two-thirds Senate majority needed for removal over charges that he leveraged U.S. military aid and a White House meeting coveted by Ukrainian leaders to pressure them to announce investigations of his Democratic political foes.
"CBS News poll: Americans remain divided on impeachment" via Jennifer De Pinto, Fred Backus, Kabir Khanna and Anthony Salvanto of CBS News — Congressional Democrats have yet to convince those beyond their own base of their arguments for impeaching Trump. If the president is impeached and the matter heads to the Senate, the public splits on what it thinks should happen: 42% believe he should be convicted and removed, while the same percentage says the Senate should not convict him or not hold a trial at all. More Republicans prefer the Senate did not hold a trial at all (46%) than hold a trial that acquits the president (40%). Independents are more divided, with slightly more saying Mr. Trump does not deserve impeachment than say he does.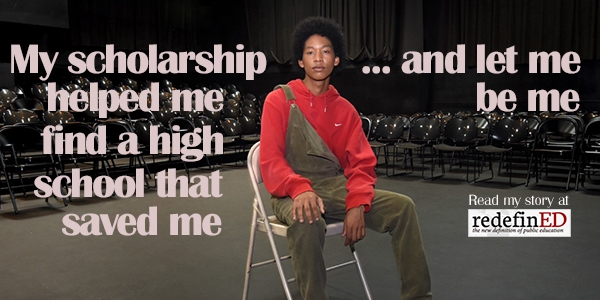 — D.C. MATTERS —
"Trump receives rousing welcome from crowd at 120th Army-Navy game" via Tommy Deas of USA TODAY — The president stood on the field with representatives from both service academies during the national anthem and then walked to midfield, waving at supporters on his way. Trump walked out to midfield for the coin toss, with security personnel roping off the area. Trump was introduced to a round of applause from the crowd and tossed the coin. The president watched the first half from the Army side with Defense Secretary Mark Esper and other military leaders. Trump crossed over to the Navy side at halftime. Some audience members chanted, "Commander in chief" and "Trump we love you" was also heard. A couple of dozen people in uniform chanted, "Four more years!"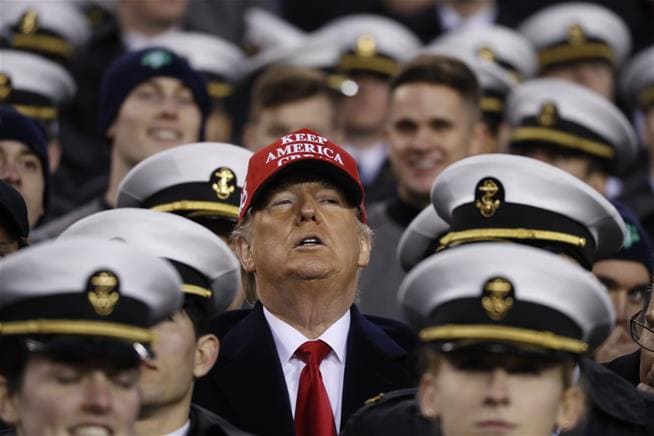 "It's a Trump Christmas. President to spend holidays in South Florida." via Skyler Swisher of the South Florida Sun-Sentinel — He tweeted about his holiday plans, and an advisory indicates the president could be in town from Dec. 20 through Jan. 5. "I will be there in two weeks, The Southern White House!" Trump tweeted, including a link to his Mar-a-Lago private club in Palm Beach. The White House has not confirmed the dates of Trump's trip. An advisory from the Federal Aviation Administration indicates flight restrictions could be in place from Dec. 20-Jan. 5.
— BIDEN, SANDERS LEAD 'FLUID' RACE —
Former Vice President Joe Biden and Vermont Sen. Bernie Sanders are leading the crowded Democratic field, pulling in about half of the support of Democratic voters and Democratic-leaning independents, according to new polling released Monday from NPR/PBS NewsHour/Marist College.
— Biden takes 24%, followed by Sanders at 22%.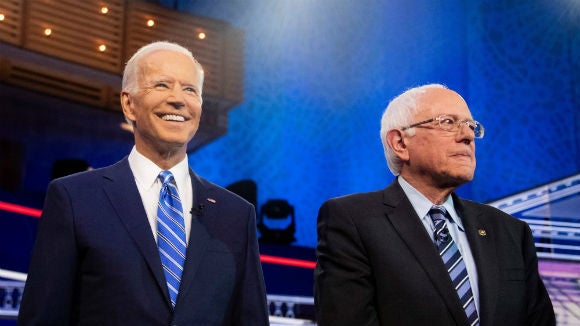 — Massachusetts Sen. Elizabeth Warren takes third with 17%, followed by South Bend, Indiana, Mayor Pete Buttigieg at 13%, those four comprise the top tier candidates.
— The remaining field: Entrepreneur Andrew Yang gets 5%; former New York City Mayor Michael Bloomberg, Minnesota Sen. Amy Klobuchar, and New Jersey Sen. Cory Booker each take 4%. Everyone else receives no more than 1% support.
— One key takeaway is that while two-thirds of Democratic voters and Democratic-leaning independents are satisfied with the Democratic field, three-quarters (76%) say they could change their minds.
— Despite Biden consistently leading in polling, these results show the race is still very fluid.
The fundamental issue for most Democratic voters is who can take on Donald Trump. By a 54% to 44% margin, Democratic voters think it's more important to have a nominee with the best chance of beating Trump than someone who shares their position on most issues.
— 2020 —
 "Swarovski crystals, $900 Cabernet and a Pete Buttigieg fundraiser" via Brian Slodysko of The Associated Press — The Hall Rutherford wine caves in the hills of California's Napa Valley boast a chandelier with 1,500 Swarovski crystals, an onyx banquet table to reflect its luminescence and bottles of cabernet sauvignon that sell for as much as $900. It is also where Buttigieg, the Democratic presidential candidate, will dine privately with donors following a fundraiser hosted by Craig and Kathryn Hall, the winery's billionaire owners. The fundraiser is both a measure of the unexpected success of the mayor of South Bend, Indiana, who has vaulted into the top tier of candidates and of the perilous optics of consorting with well-heeled donors that offers such a stark contrast with his more liberal rivals.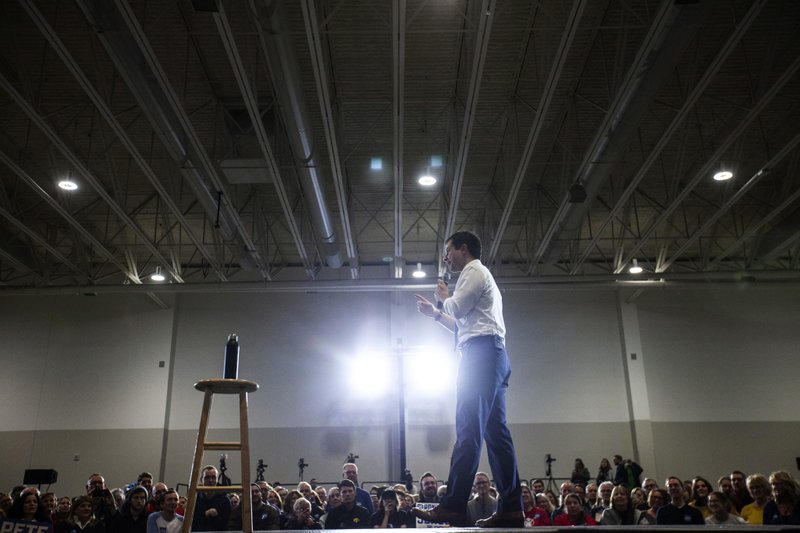 "Joe Biden phones in to Palm Beach fundraiser as campaign looks ahead to Florida" via the Palm Beach Post — Biden spoke Sunday via speakerphone at a private fundraiser in Palm Beach that featured his wife, addressing donor questions about how he would handle capital gains taxes and fix the Veterans Administration. "I think we should start rewarding work as well as wealth," said Joe Biden after his wife, Dr. Jill Biden, phoned him from the event at the home of Bonnie Lautenberg, widow of former New Jersey Sen. Frank Lautenberg.
"Mike Bloomberg will push Wall Street executives, other megadonors to back fundraising effort for DNC in 2020" via Brian Schwartz of CNBC — Billionaire presidential candidate Bloomberg is slated to meet with influential business executives as he looks to encourage them to back the Democratic National Committee and state Democratic parties in the 2020 campaign. The meeting is set to take place in New York and will include veteran Wall Street leaders who run hedge funds and private equity firms, according to people familiar with the matter. Invitees to the meeting have also been key fundraisers, also known as bundlers, for rival Democrats, including former Vice President Biden and Sen. Kamala Harris.
"Why white Iowans want a nominee who can appeal to nonwhite voters" via Sydney Ember of The New York Times — With less than two months until the Iowa caucuses begin the presidential nominating process, the sense of duty among white Iowans has never been greater — or more complex. Already confronting questions about whether their overwhelmingly white state should retain its preeminent position in the primary process, many Iowa Democrats are consumed by a desire to select a coalition-building Democrat who can beat Trump. So they are fixated more than ever on backing a candidate they believe can win in more diverse states than their own. "I think 'responsible' is a good word," said Lisa Yoder, a retired teacher from Kalona. "We want someone who the nation will get behind and support — everyone, not just the white Iowans."
"Coming soon to a campus near you: NextGen commits $5.5M to 2020 Florida youth vote" via Samantha Gross of the Miami Herald — NextGen America will pour a "bare minimum" of $5.5 million into stimulating election turnout for Florida voters 35 and younger ahead of the 2020 general election. The group expects the number to triple by November 2020, as Florida will get the lion's share of the funds for the 11 battleground states NextGen is targeting. "We're at a point in the United States where young people are starting to look for a transformation of politics in general, a transformation of the system, NextGen Florida Director Justin Atkins said.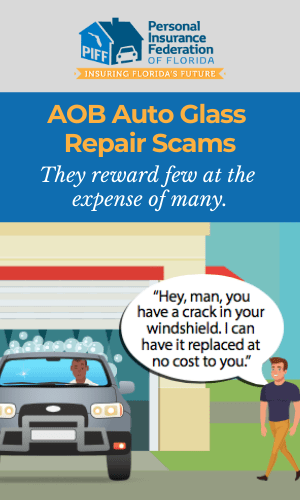 — HAPPENING TONIGHT —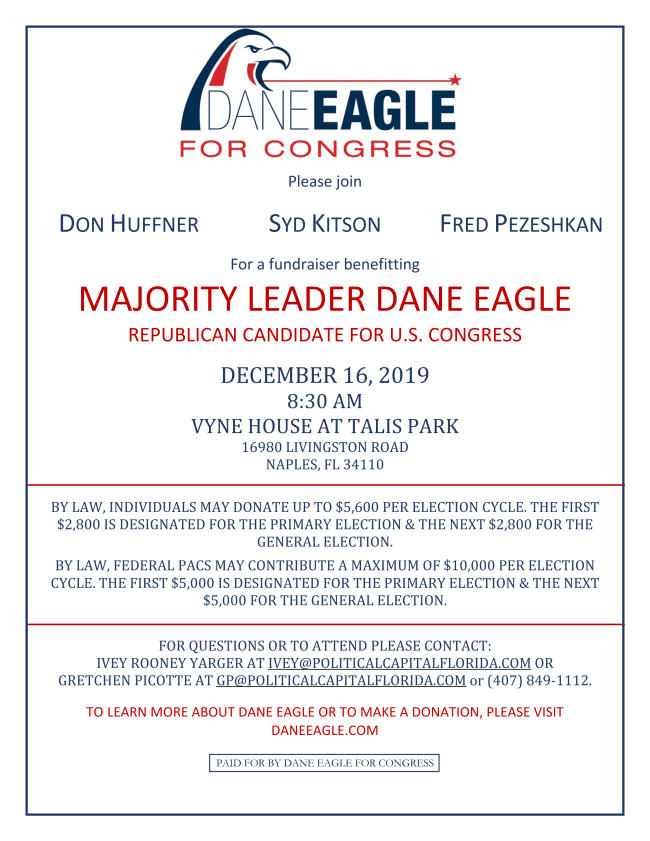 — THE TRAIL —
"Florida Democrats' Twitter town hall draws in presidential contenders" via John Kennedy of the GateHouse Capital Bureau — The Florida Democratic Party organized a Twitter town hall where participants could comment using #LETUSVOTEFL. While many of the comments were from Democratic activists accusing DeSantis and the Republican Legislature of blocking registrations, several White House contenders also added their opinions. "This issue isn't just about our elections — it's about our core democratic principles," Buttigieg said. Warren added, "The people voted to restore voting rights to 1.4 million of their fellow citizens who had been disenfranchised in Florida. We must keep fighting efforts to silence their voices." The fight over Amendment 4 is now before both a federal court and appellate judges, and also the state Supreme Court.
"No evidence of 'chilling effect' from proposed 'Keep Our Constitution Clean' amendment" via Renzo Downey of Florida Politics — At the Financial Impact Estimating Conference (FIEC), the economists confirmed they found no data to back the claim made by the amendment's proponents. The meeting was the final of three conferences the group holds to calculate the cost of proposed constitutional amendments. George Levesque, who represented Keep Our Constitution Clean at the meeting, suggested requiring amendments to pass two ballots may reduce the number of proposals filed, lowering cost estimates. But he admitted that Nevada, the only state to have a similar clause, added the two-ballot requirement in the 1960s, making research difficult. "It's entirely possible that the double hurdle that people have to get over may have a chilling effect on amendment behavior," Levesque said.
"Ted Yoho's former deputy chief of staff Kat Cammack to run for Congress" via Karina Ellwood of WUFT — Cammack is the founder and owner of Grit Strategies, a media, marketing and consulting firm. She has served as deputy chief of staff for Yoho since 2013 and sits on the board of the Alachua County NRA Foundation. Cammack also co-founded with her husband, Matthew Harrison, the Grit Foundation, a nonprofit for local first responders. "I am running for Congress to continue the hard work of protecting our constitutional rights, limiting the size and power of the federal government, facilitating job growth, securing our borders, and standing up for our farmers," Cammack wrote in the announcement.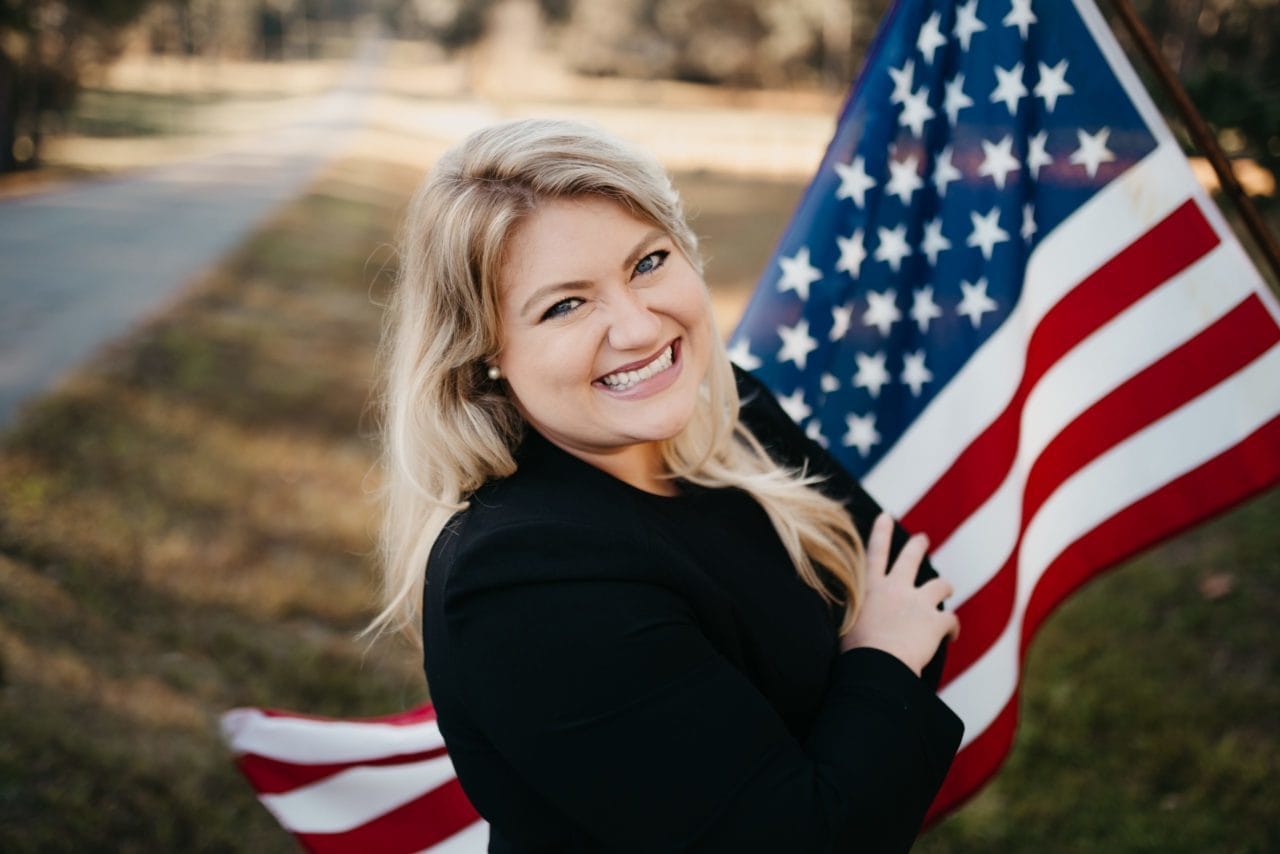 —"Lawsuit between Daphne Campbell and ex-campaign manager over disputed payments could be heading to jury trial" via Ryan Nicol of Florida Politics
"House members draw election foes" via the News Service of Florida — Jason Fischer, Anna Eskamani and Bobby DuBose drew opponents, joining other legislative incumbents facing 2020 reelection campaigns. Jacksonville Democrat Benjamin Gabriel Marcus opened a campaign account to challenge Fischer in House District 16. Preparing for an opponent, Fischer had raised $136,950 for his campaign account as of Nov. 30. Meanwhile, Orlando Republican Jeremy Sisson opened an account to run against Eskamani in House District 47. Eskamani had raised $80,196 for her account as of Nov. 30. Fort Lauderdale Democrat Elijah Manley opened an account to challenge DuBose in House District 94. DuBose had raised $26,510 for his account as of Nov. 30.
"Sheriff Gregory Tony's fundraising soars as ex-Sheriff Scott Israel's pace slows" via Anthony Man of the South Florida Sun-Sentinel — The Israel–Tony contest in the August 2020 Democratic primary, featuring the appointed sheriff versus the ousted sheriff he replaced, will be one of the year's most expensive county-level races in Florida. Their combined fundraising has topped $1 million, nine months before voters make a decision, indicating both candidates will have the financial resources to fill voters' mailboxes with flyers, inundate their phones with automated robocalls, buy advertising on Facebook and elsewhere online, and — possibly — buy cable television advertising time. Tony has a significant financial advantage over Israel. Thanks mainly to a mega contribution of $500,000 from a wealthy supporter, Tony already has most of the money he needs for an effective countywide campaign.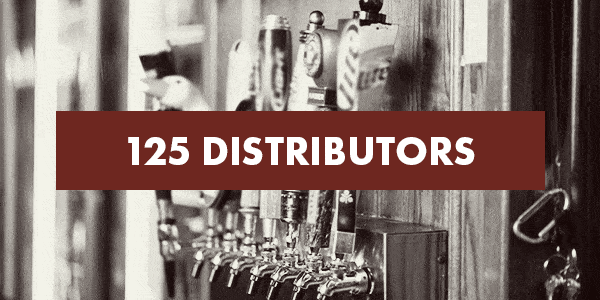 — LOCAL —
"City Councilman Matt Carlucci calls for grand jury investigation into JEA" via David Bauerlein of the Florida Times-Union — Carlucci said he would file a resolution for other City Council members to decide whether they will join him in seeking a grand jury probe. He believes a grand jury is needed to examine potential conflicts of interest and ethics violations, an employee bonus plan that could have delivered financial windfalls to JEA employees in the event of a JEA sale, and how the JEA board put the city-owned utility up for sale without sufficient notice to City Council. "The troublesome behavior surrounding the exploratory sales process of the JEA must be investigated," Carlucci said. "I believe, like many other people, a thorough investigation is required before any attempt to sell the JEA moves forward."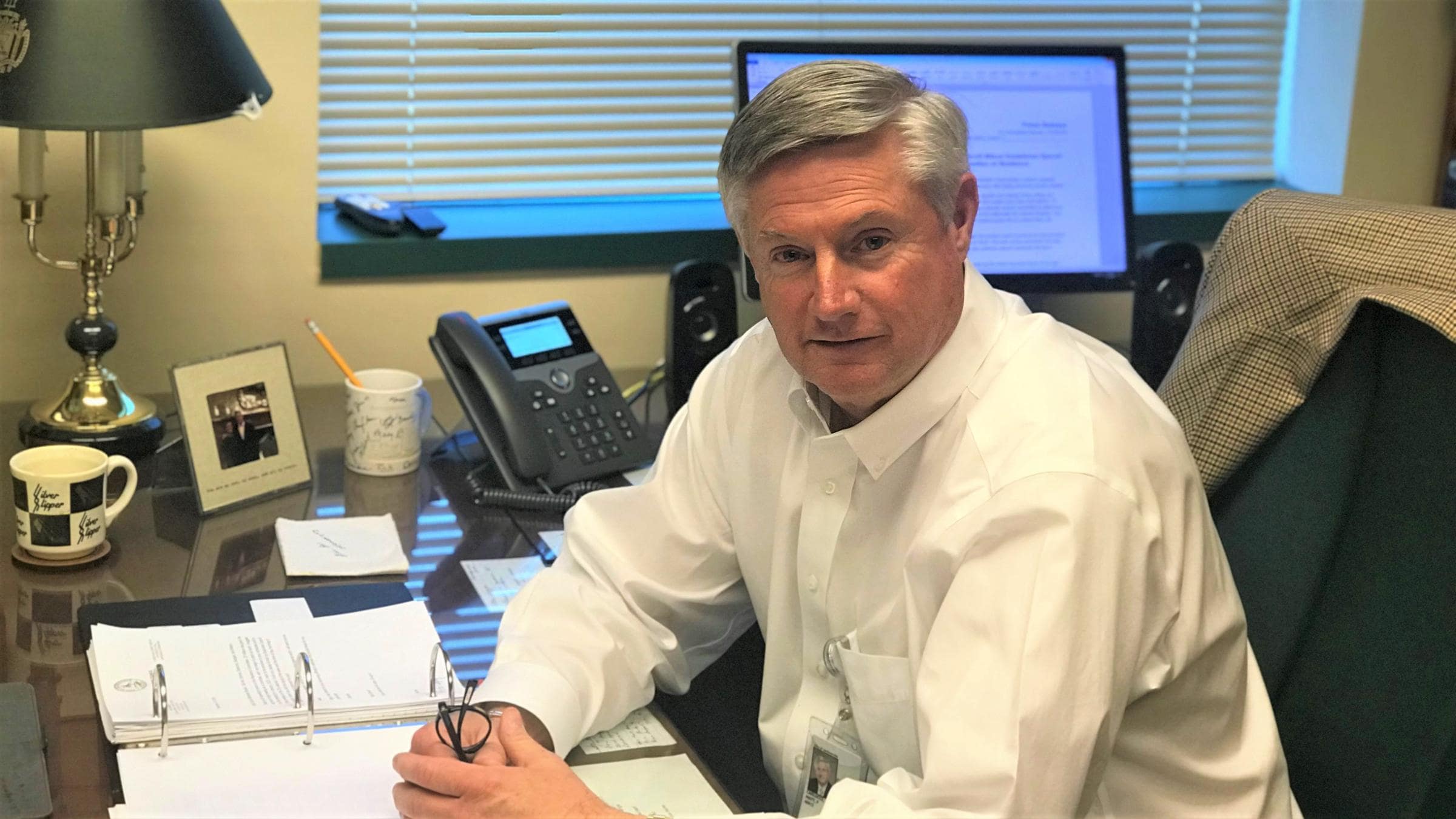 "Emails show JEA paid scant attention to cost of controversial employee incentive plan" via David Bauerlein of the Florida Times-Union — A month after the JEA board approved an employee incentive plan that would end up igniting a crisis for the utility, an attorney sent an email that raised a red flag. Calculations used by another attorney to determine potential payouts to employees were "spitting out much larger numbers than we anticipated," Pillsbury Winthrop Shaw Pittman attorney Jessica Lutrin wrote in an email. That email from Lutrin, who was helping JEA set up the plan, is among the hundreds of documents obtained by City Council members before a meeting that will directly ask top JEA executives about the incentive plan that could have let JEA employees make a financial killing.
"Cops bring up Parkland to justify deadly Miramar shootout. But experts say that's wrong." via Andrew Boryga and Lisa Huriash of the South Florida Sun-Sentinel — Officers contend that the shooting at Marjory Stoneman Douglas High School in 2018 has made them more aggressive on the streets. No one wants to be criticized for standing by like Scot Peterson, the school deputy who was widely vilified last year for not confronting the Parkland shooter, according to police union leaders. Those arguments are flawed and misleading, according to experts. They could merely serve as a cover for cops who may have gone too far, they say. "The rationale should not be, 'This is what we learned from Parkland,'" said Matthew Doherty, a retired Secret Service agent. "That's apples and oranges."
"Sex scandal at West Palm city hall: Who is the woman at the center?" via Tony Doris of the Palm Beach post — At city hall, Shara Esposito analyzed liability claims. After hours she partied with West Palm Beach's top brass. The party ended on both counts Oct. 4, when, shown the door, she set in motion a scandal that would rock the city for months to come. On her way out, she took down two influential former friends with whom she'd partied, accusing both of sexual misbehavior: the city's top executive and a security contractor so ensconced with city management that his company had just won a multimillion-dollar contract without being bothered to compete for it.
"Bar wars? Moon owner files lawsuit over 'special' liquor licenses, points to Edison, Wilbury" via Jeff Schweers of the Tallahassee Democrat — After decades of feuding with state alcohol regulators over how they conduct food and beverage audits of the local competition, Tallahassee venue owner Scott Carswell is finally taking the state Department of Business and Professional Regulation to court. "I am not really sure the town's biggest privately-owned entertainment venue serving alcohol needs to be publicly filing actions against the department that is charged with investigating his business for compliance, but I've gotten old enough to not care," said Carswell, who runs The Moon. The petition he filed in Leon Circuit civil court asks a judge to compel the DBPR and its division of Alcohol, Beverages and Tobacco to appear in court.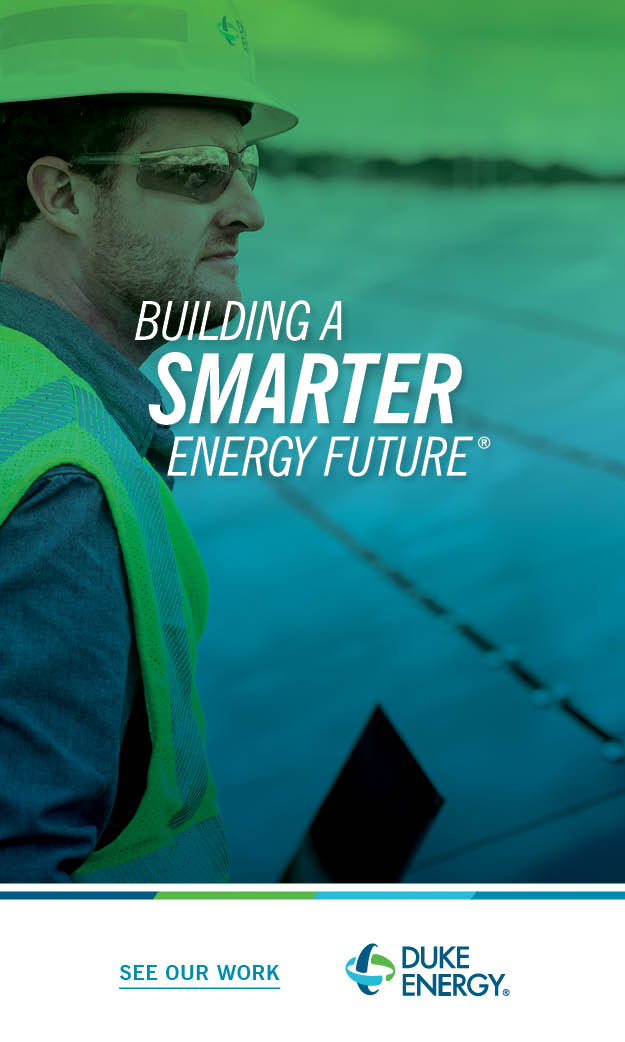 — MORE LOCAL —
"A hop and a prayer — scientists cultivate key beer ingredient in Hillsborough County" via Graham Brink of the Tampa Bay Times — Shinsuke Agehara likes a challenge. Now, he's figuring out how to produce hops. Hops aren't supposed to grow in Florida. The days are too short, the summers too hot. The sandy ground is nothing like the hops-friendly soil in the Pacific Northwest, where more than 90% of the country's crop is grown. Agehara and his team now know hops will survive in Florida, but survival is just the starting point. The next step includes figuring what growers can do to get the most hops out of every vine at a competitive price. "It's about quality and yield," Agehara said, pulling at his eyeglasses. "It sounds simple, but a lot goes into it."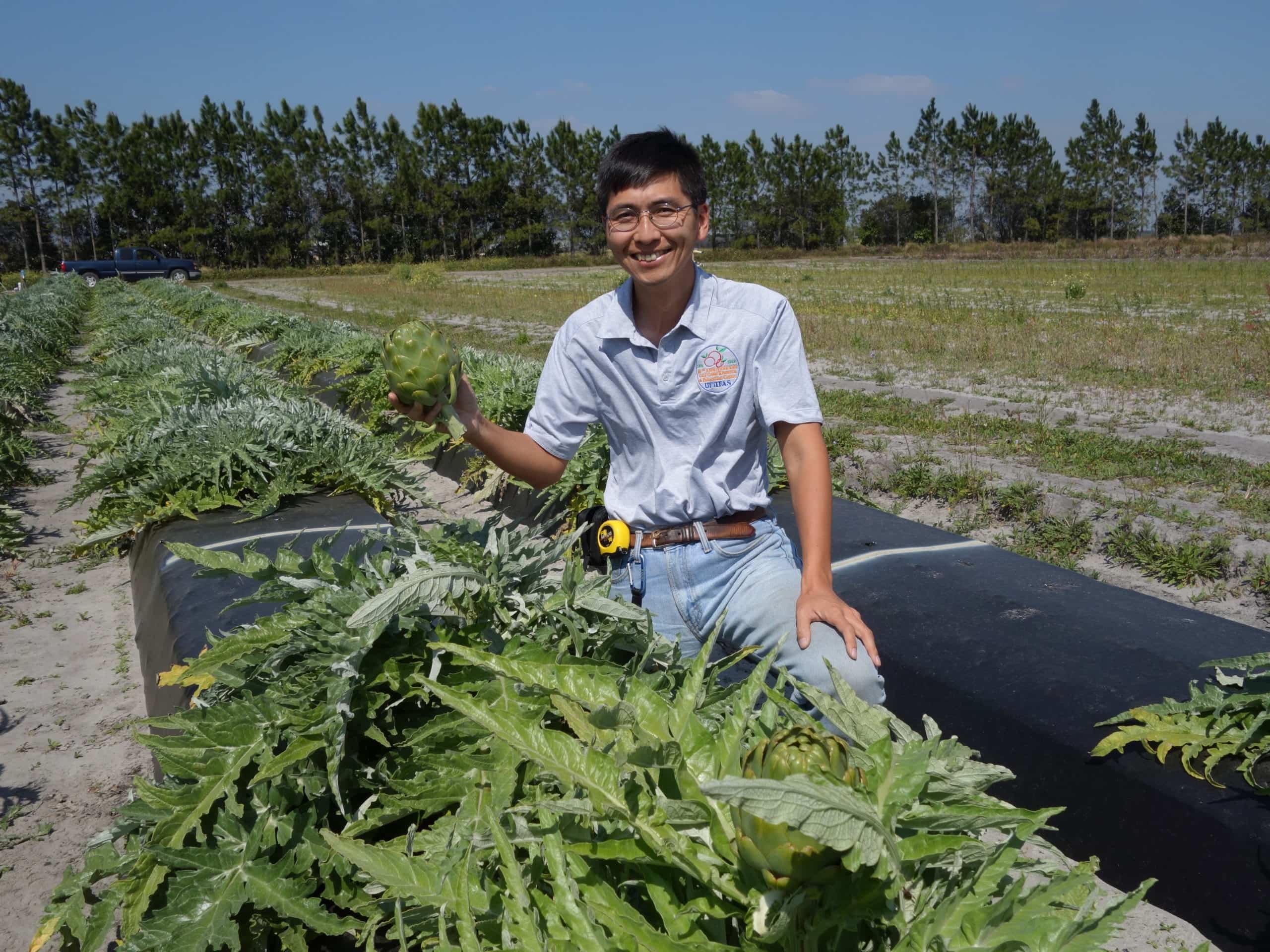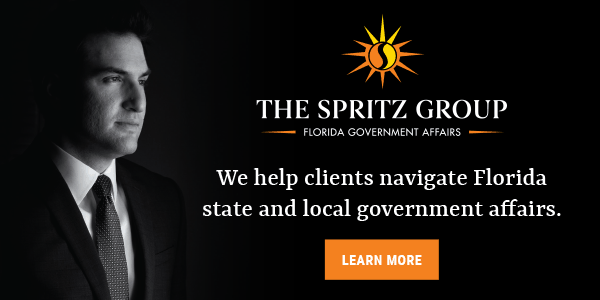 — OPINIONS —
"Florida prisons are overcrowded, so removing more elderly inmates makes sense" via the Orlando Sentinel editorial board — Elderly prisoners, which the Department of Corrections defines as someone who is at least 50, now make up almost a quarter of the state's prison population, and that number is steadily rising each year. Many of them are aging in the system because they're serving long sentences, dating back to when tough-on-crime policies swept the nation three decades ago. Those policies set the table for America to lock up more citizens than any other nation in the world. In many cases, it's morally and financially irresponsible to keep all these older and sicker prisoners behind bars at taxpayers' expense, and that's why legislation calling for the conditional release of certain members in this population makes sense.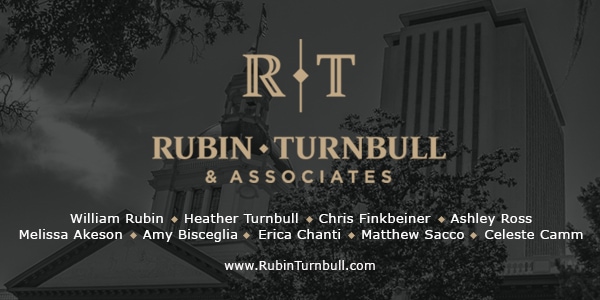 — MOVEMENTS —
Spotted — At the legislative Christmas party at the Governor's Mansion: State Sens. Aaron Bean, Rob Bradley, Audrey Gibson and Ed Hooper; state Reps. Vance Aloupis, Mike La Rosa, MaryLynn Magar, Emily Slosberg (with her father, former Rep. Irv Slosberg), Jennifer Sullivan and Clay Yarborough; Miami-Dade Commissioner Jose 'Pepe' Diaz, former FDOT Secretary Stephanie Kopelousos, Deputy Chief Of Staff Adrian Lukis, former Rep. Mike Miller, Director of Policy Chris Spencer and DEP Secretary Noah Valenstein.
— ALOE —
"'Rise of Skywalker' is almost here, but a dark side looms" via Jonathan Landrum of The Associated Press — Some fans have attacked the storylines, which have shifted away from Skywalker toward a new generation of characters. The new films are more inclusive and feature a diverse cast and a focus on a female protagonist, Daisy Ridley's Rey, leading to volleys of racist and sexist remarks directed at the franchise's newest stars. With "Star Wars: The Rise of Skywalker" opening in theaters Dec. 20, director J.J. Abrams expects more backlash. Especially since the new film — which he calls the "aftermath of Luke Skywalker and his sister Princess Leia" — is the final installment of a nine-part movie series that began 42 years ago.
— HOLIDAY CHEER —
"Where Christmas trees come from" via Tim Meko and Lauren Tierney of The Washington Post — Before the 1930s, Christmas trees typically were cut down on an individual's property or out in the wild. Now, tree farms in all 50 states (yes, Hawaii too) are where most Christmas trees come from, accounting for 98 percent of live Christmas trees brought into homes. These farms churn out many kinds of conifers, but two central regions — Clackamas County near Portland, Oregon, and the Blue Ridge Mountains of North Carolina — produce the most. The most common Christmas trees are the noble fir on the West Coast, primarily grown in Oregon and Washington, and the Fraser fir on the East Coast, mostly grown in North Carolina.
"'Shop early': U.S. Christmas trees supplies tight, prices up" via John Raby of The Associated Press — Christmas tree supplies are tight again this year across the United States, depending upon location and seller. The industry is still bouncing back from the Great Recession and trying to win people back from a shift toward artificial trees when times were especially tough. Industry officials say not to worry: Everyone who wants a last-minute tree should be able to find one. It just might take a little more searching, especially if customers want a specific type, and you might have to pay a little more. The best advice, said Amy Start, executive director of the Michigan Christmas Tree Association, is simple: "Shop early.
"He was one of the oldest boys in foster care. He wanted a family for Christmas." via Lane DeGregory of the Tampa Bay Times — Shane Sheil wrote his Christmas list last week. He asked for only three things. Hey, it's Christmas. What did he have to lose? The third wish was the only thing he really, really wanted — something he had been asking for since he was 12 years old. Something no child should have to long for. "It'd be nice to have a mom and a dad. Or even just a mom. Or just a dad. But I'd like to have both, you know, 'cause sometimes there's stuff I could talk to a mom about that I couldn't talk to a dad about. And of course, there's stuff I could talk to a dad about that I couldn't talk to a mom about."
"Florida residents surprise Metro Diner servers with $850 tip for Christmas" via Catie Wegman of News-Press.com — It was just another lunch shift at Metro Diner for Susan Morrison as she and co-worker Erin Gross served a Christmas party of 17 people. Everything was going off without a hitch, Morrison said. Everyone's food came out OK, and the customers were very pleasant, conversing, and enjoying their holiday lunch. As the party ended and the $208 bill was paid, the group surprised their servers with a special Christmas gift — a $50 tip from each person, totaling $850 split between the two of them. "I was thinking 'This isn't happening,' " said Morrison, 59, of Jensen Beach. "I've been a server for 40 years, and I've never had anything like this happen. It was amazing."
"'Porch pirates' taking holiday gifts" via the St. Augustine Record — According to a Shorr Packaging survey, about 24% of online shoppers surveyed said they had a package stolen. Scheduled delivery, home security, and video doorbells were the three most significant steps residents took to prevent theft, the survey said. St. Johns County Sheriff's Office spokesman Chuck Mulligan said the way we shop is different and more accessible to theft. "Let's say 10 years ago, everyone got in their cars, went to the store, and the packages were in their hands. They put them in their vehicles, brought them home and put them indoors," Mulligan said. "Our tips then were, 'Don't leave your packages where people can see them. Close your blinds.'"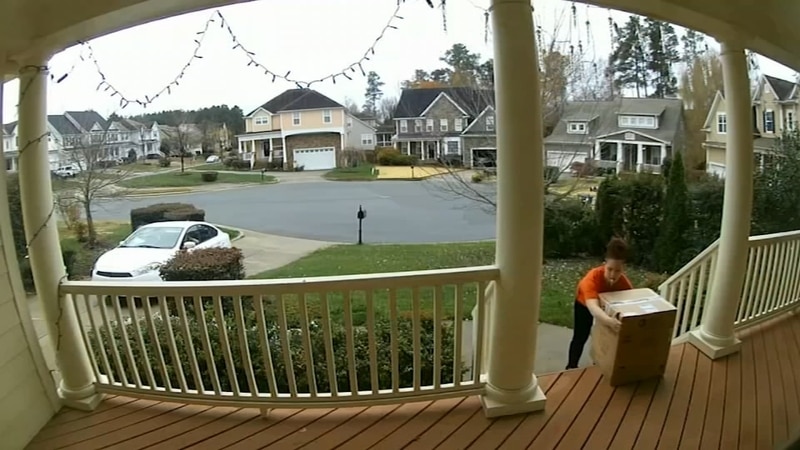 — HAPPY BIRTHDAY —
Best wishes to Rep. Holly Raschein, Alex Dominguez, the director of corporate, external and legislative affairs for AT&T in South Florida, Caleb Hawkes, and journalist John F. Sugg.
___
Sunburn is authored and assembled by Peter Schorsch, Phil Ammann, A.G. Gancarski, Renzo Downey and Drew Wilson.